Jimmy Fallon Fails To Ask Savannah Guthrie About TODAY Upheaval In Fluff Interview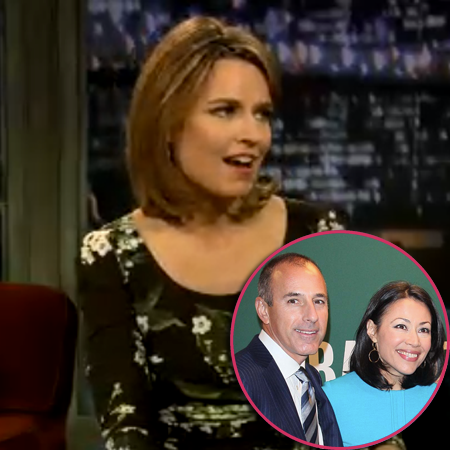 On the eve of the release of a book blowing the lid off the TODAY show's internal politics -- including the network's decision to unceremoniously can Ann Curry and replace her with Savannah Guthrie -- NBC's Jimmy Fallon played the consummate company man, not asking his guest Guthrie a single compelling question about the troubled morning show she co-hosts.
As RadarOnline.com previously reported, Top Of The Morning: Inside The Cutthroat World of Morning TV, penned by New York Times reporter Brian Stelter, exposes the turbulent times at NBC since Meredith Vieira stepped down two years ago, Curry's nightmarish year as co-anchor, and how NBC brass eventually replaced her with Guthrie.
Article continues below advertisement
In one candid insight from the book, Stelter reports that NBC bosses, shortly after Curry's demotion, tried to put her and Guthrie together during coverage of the Aurora theater shooting in July, in hopes of showing the audience that the staff was one big happy family. The problem was that Curry was not told of the planned pairing, and naturally, rejected the idea at the last minute; TODAY staffers were told to book the journalists on separate flights back to New York.
Despite all the hot topics, Fallon played it safe, asking Guthrie redundant questions about the Boston Marathon bomber, and constantly praising his network's coverage of the hunt for the suspect Friday.
"I don't envy your job, and thank you for being you -- it was such a well done job and you made us feel good," the future Tonight Show host said.
The vapid exchange comes as little surprise, as Fallon, arguably late night's most celeb-friendly host, has often provided big name guests a vehicle for exposure without the worry of an uncomfortable question being thrown their way – unlike Jay Leno.
Watch the video on RadarOnline.com
Late night viewers should expect considerably more flair when Matt Lauer sits down with Leno on The Tonight Show next month.