Exclusive
Panic At TODAY Show! Matt Lauer & Bosses Desperately Tried To Obtain Advance Copy Of Book That Details Ann Curry's Mistreatment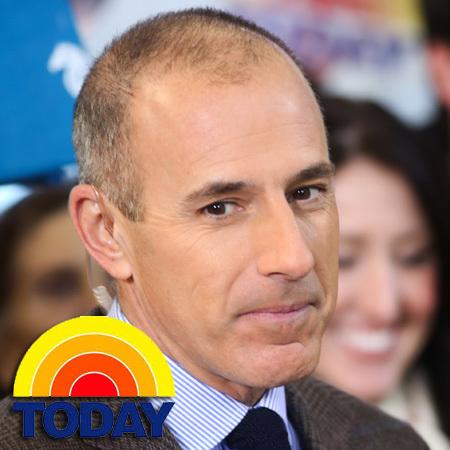 Matt Lauer and his TODAY show bosses desperately tried to obtain an advance copy of New York Times media reporter, Brian Stelter's shocking new book that details the humiliation and mistreatment of Ann Curry, RadarOnline.com has learned exclusively.
Aware that a big storm was brewing, the embattled morning show host and NBC execs tried – and failed – to get a copy of Top Of The Morning: Inside The Cutthroat World of Morning TV, which will be released next week.
Article continues below advertisement
Lauer, who largely has been seen as a villain in Curry's demotion, was extremely nervous about the book, a source told RadarOnline.com.
"Brian has been working on this book for over a year, and has had everyone at the TODAY show very nervous about what will be in it," the source said.
"Matt Lauer and bosses at the network have been trying to get advance copies of the book, to no avail. The publisher isn't making any copies available before it's released on April 23.
Article continues below advertisement
"Matt feels targeted again by the media for choices former executive producer Jim Bell made regarding the removal of Ann Curry from the show. Matt just feels like no matter what he does, he is going to look like the bad guy.
"He wanted to read Brian's book before it was released to the public so he knew how to respond."
In a bit of gallows humor, Lauer recently joked he has the Q rating of polio. Curry's departure from significant air time at TODAY coincided with the show losing its 16-year lead over ABC's Good Morning America, which has now solidified its hold on first place in the morning TV wars.
Stelter's book "doesn't give Matt Lauer a pass, at all," the source said. "Even though he isn't an executive producer of the show, bosses at TODAY gave him way too much power.
"Matt had been calling the shots for a long time along with Bell. Now Bell is gone, and has been replaced, and Matt doesn't have as much influence as he once did. His star power has definitely lost its luster.
'The book is causing a lot of people at TODAY, including Matt to lose sleep."