Boston Marathon Bomber Charged, Could Face Death Penalty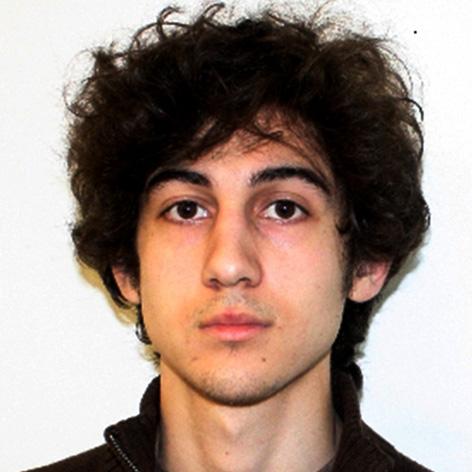 Surviving Boston Marathon bomber Dzhokhar Tsarnaev, has been charged with conspiring to use a weapon of mass destruction against persons and property in the United States resulting in death, the U.S. attorney's office confirmed on Monday.
Still seriously wounded and heavily sedated, the 19-year-old's initial court appearance was conducted by a federal magistrate judge in his hospital room.
Tsarnaev also faces a charge of malicious destruction of property by means of an explosive device resulting in death, prosecutors said, and he could face the death penalty if convicted.
Article continues below advertisement
The decision to charge him in civilian court put an end to speculation that he would be charged as an enemy combatant, a designation sometimes used against terrorists, and White House spokesman Jay Carney said it was: "absolutely the right way to go and the appropriate way to go."
As we previously reported, officials Thursday identified brothers Dzhokhar and Tamerlan Tsarnaev as the suspects in the bombing that left three people dead and more than 130 people injured, some suffering the amputation of limbs.
MORE ON:
Dzhokhar Tsarnaev
On Thursday, the men shot at two officials, police said, as they killed a Massachusetts Institute of Technology police officer, and left a transit officer in serious condition at a local hospital.
Tamerlan, 26, died after a gun battle early Friday with police, and Dzhokhar, who fled from the battle and eluded a daylong manhunt, was spotted by a vigilant resident and captured Friday evening after a standoff in Watertown, Massachusetts, and is now at is now in the custody of the US Marshals Service at the Beth Israel Deaconess Medical Center in Boston.