Chilling Photo: Boston Marathon Bomber Saw Small Children, Including 8-Year-Old Martin Richard, Prior To Heartless Attack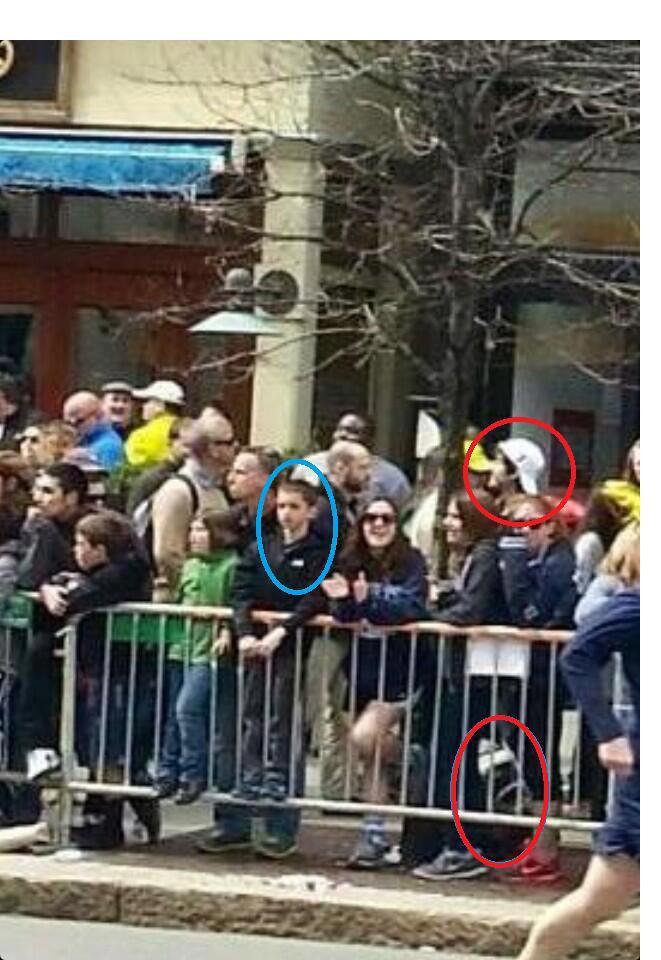 In an absolutely chilling picture that's sure to go viral, one of the terrorists in the Boston Marathon bombing was photographed with his bag that contained the explosive device. The bomber clearly saw that there were small children –including 8-year-old Martin Richard who would be killed when the bomb when off – standing in the front of the line as he waited for his father to cross the finish line Monday afternoon.
Article continues below advertisement
As RadarOnline.com previously reported, the suspect in that photograph -- 19-year-old Dzhokhar A. Tsarnaev --remains at large after a massive shootout late Thursday, which left his brother, 26-year -old Tamerlan Tsarnaev, dead.
Keep checking RadarOnline.com for the latest on this developing story…