Ann Curry Defies NBC, Cuts Her Hair Without Approval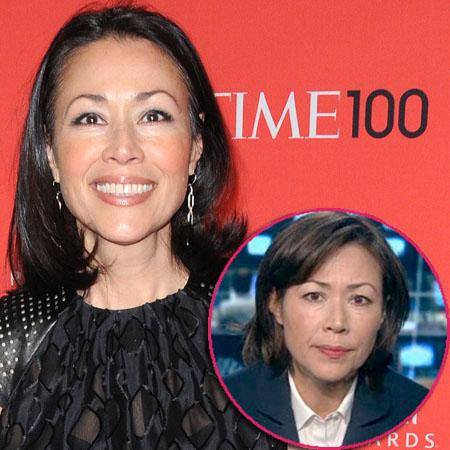 In an act of defiance, amidst criticism by former TODAY bosses about her physical appearance, Ann Curry debuted a sassy much shorter hairdo on air Friday, without informing network honchos, RadarOnline.com is exclusively reporting.
Curry's style was often maligned by TODAY colleagues. In one instance, outlined in New York Times reporter Brian Selter's new book, Top Of The Morning: Inside the Cutthroat World of Morning TV, a yellow dress the journalist wore on air was pictured next to Big Bird, and was captioned, Who Wore It Best?
Article continues below advertisement
"Ann was always told by her bosses that her hair had to be long, and she just didn't like to wear it at that length. She is a no-fuss gal, and doesn't want to spend a ton of time styling her hair," a source close to the situation tells RadarOnline.com exclusively.
"About a week ago, she just decided to cut it. It's a much shorter style, and doesn't take as long to do. Ann didn't tell her bosses she was going to do it beforehand. NBC on air talent is required to notify management if they plan on making any changes to their physical appearance."
The respected journalist was tormented by bosses at TODAY in the months leading up to her disastrous departure from the morning news show last summer.
According to Selter's book, Curry was often the butt of sophomoric jokes — dare we say, bullying? — at the hands of TODAY show executive producer Jim Bell, who Stelter reported was a central contributor to "a general meanness on set" toward the veteran journalist.
In other acts of passive aggression, Curry's belongings were unceremoniously tossed into boxes and confined to a coat closet; her office was moved to the 27th floor, far from the exec's offices on the third floor; and in one instance, a red Post-it note was placed on her office door that read, "Do Not Enter."
Meanwhile, Curry reported live on NBC News Friday night, for the first time in nine months covering the capture of Boston marathon bomber, Dzhokhar Tsarnaev.