Jeff Lewis' Daughter Monroe, 2, Expelled After 'Flipping Out' Star Badmouthed School
Jeff Lewis just revealed that his harsh words about his daughter Monroe's school expulsion!
Speaking on his SiriusXM Show Jeff Lewis Live, the star, 49, explained that it was the school's headmistress who dropped the news about his 2-year-old child being kicked out.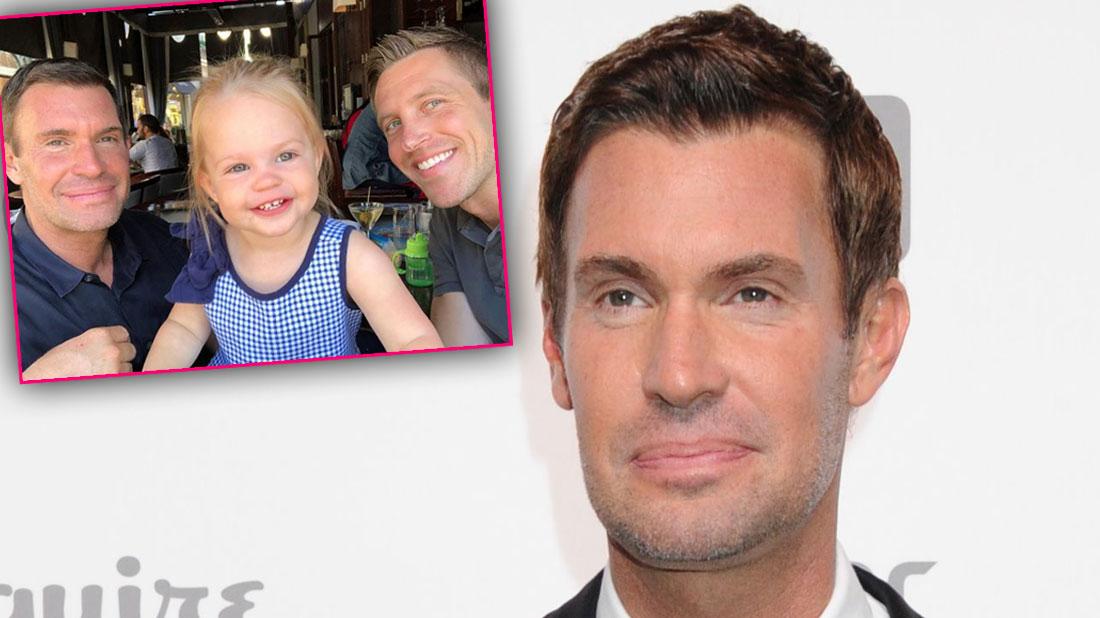 "I received a call on Friday night, it was left on my voicemail," Lewis explained, saying that as soon as the headmistress told him they had an "incident" or "issue" with his Monroe, his mind began to race.
Article continues below advertisement
"There was part of my that thought I did something, but I really thought maybe Monroe did something, and I was kind of hoping that Monroe did do something like she bit someone or threw sand at someone's face," he admitted. "We can only hope that it was her and not me."
Lewis said he spoke to the headmistress on Saturday, September 14 and "got into character" thinking that there was a chance he would have to apologize for something he did. Immediately after jumping on the call, however, the headmistress notified him that they'd be expelling Monroe.
Lewis said he tried to stay "in character," but lost his composure when the headmistress accused him of bullying other moms and giving the school a bad reputation.
"I should've taken a pen and stabbed myself in the hand, because that would've made me cry. I should've slit my wrist," he said.
Lewis admitted on his radio show that prior to the phone call, he'd spoken negatively about Back To School Night and Parent Night on air. He'd also talked badly about the chain emails that some of Monroe's classmates' moms had been sending him. Lewis said that clearly, he angered the wrong moms, because they "rallied and got everybody together and everybody fired up to get Monroe expelled."
Article continues below advertisement
Lewis added that during the phone call, he became enraged at the headmistress, especially when she asked him to keep the incident quiet.
"I said 'You're kicking my kid out of school and you think this is going to be quiet?'" Lewis recalled.
After the phone call, he broke the news to ex Gage Edward — with whom he shares Monroe. Lewis said Edward, 33, was "really upset" about how Lewis had handled the conversation with the headmistress, and even yelled at him!