Jeff Lewis Denies Breakup With New Boyfriend After Major Blowout Fight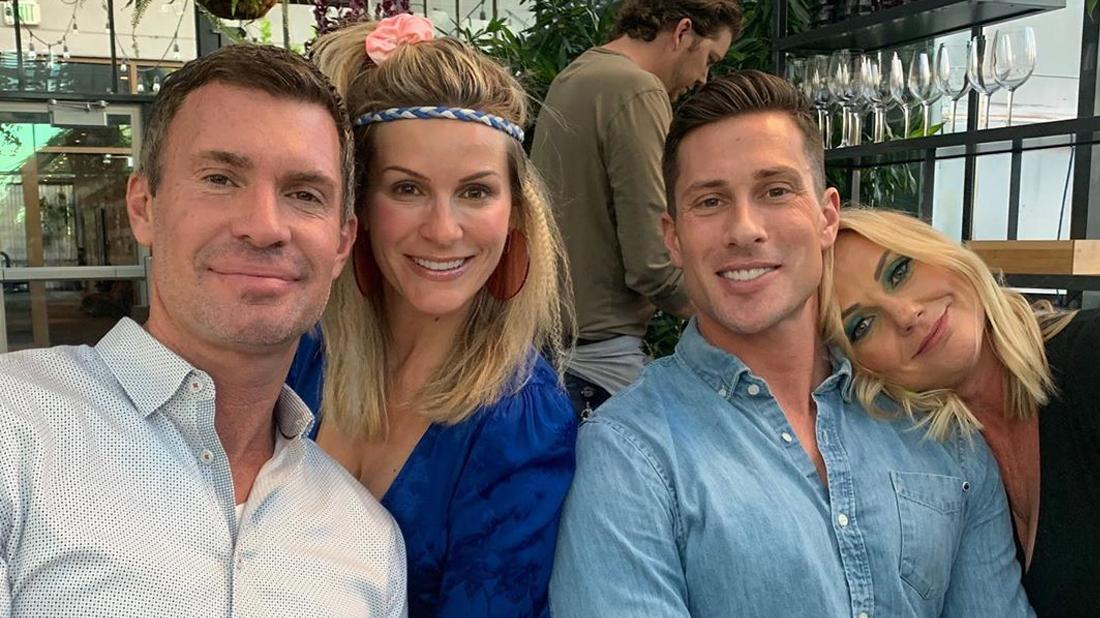 Jeff Lewis has a new boyfriend — but there's already trouble in paradise after the two had a major fight over the status of their relationship!
"We didn't break up, we had a disagreement," Lewis revealed on his SiriusXM show Jeff Lewis Live! amid rumors the fledgling romance was already over. "We are talking. We are going to spend the weekend together and we're going to figure this out."
The Flipping Out star, who recently split with longtime partner Gage Edward, went public with a new man, Scott Anderson, a man he described as a "quiet guy from Portland, Oregon."
Article continues below advertisement
The pair were exposed in an Instagram photo posted by Megan Weaver, Lewis's co-host on his SiriusXM show. But since then, the sudden fame has apparently become too much, too soon for Anderson.
"That brought everything to a head. It made it official," Lewis shared. "Now all of a sudden I have a boyfriend."
LISTEN HERE: Jeff Lewis Clears Up His Relationship Status
Lewis is a successful high-profile businessman, constantly in the spotlight. He's also trying to wrap up an ugly custody battle with Edward over their 2½-year-old daughter, Monroe. Meanwhile, Anderson is described as a low-key guy with few responsibilities who's enjoying a swinging lifestyle.
"He has been single for 10 years, and he's dated a lot," Lewis revealed. "So he's not always invested. If something goes wrong, you're just like 'I'm out.'"
Lewis admits the two have developed "really strong feelings for each other," but they are quickly reaching a point where they have to decide what kind of relationship they want going forward.
"I said to him, 'Look, we're in a situation now where it's been almost six months. What are we doing here? And if so, there's going to have to be some changes, because right now it's just like light and casual part-time. But now if we're talking about something like a commitment and exclusivity, well, I need more than a part time boyfriend,'" Lewis relayed on-air of his serious talk with Anderson.
Article continues below advertisement
Much of the sudden strife appears to come from Lewis's busy schedule and the fact Anderson doesn't "feel comfortable" in his partner's house since there are always people there.
"He says to me, 'Isn't there a day where we could just sleep in and I could just pull the covers over my head?' And I thought to myself, 'No! There isn't!' I have a baby that gets up at 7:30, which means I have to get up at 7, and I've got to let the dogs out and I've got to feed the cats and I've got to get the bottle ready. I've got all kinds of s**t to do!"
Still, Lewis and his new man are hoping to work through their issues even if it's going to be a challenge.
"We don't want to pull the plug, but he is set in his ways," Lewis admitted. "He's used to all kinds of space and independence."