Jeff Lewis 'Dumped' By Chiropractor Rebound After Nasty Split From Gage Edward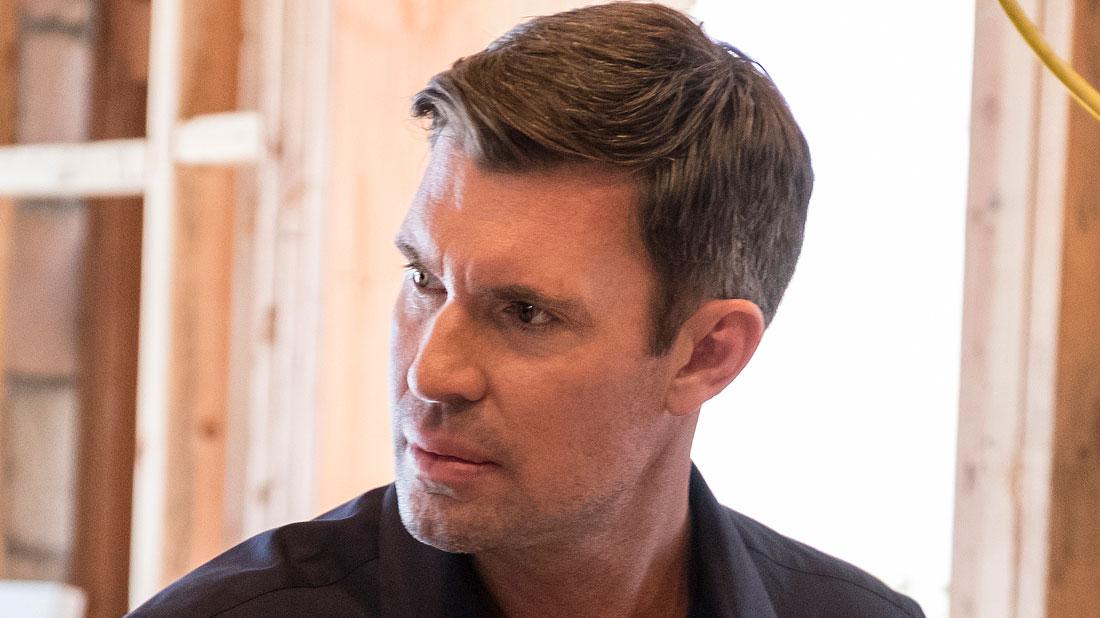 Jeff Lewis' heartbreak continues.
Just two months after splitting from longtime partner, Gage Edward, the Flipping Out star got dumped by his rebound!
On Friday's episode of his SiriusXM radio show, Jeff Lewis Live, he revealed his recent beau broke up with him following an argument after their third date.
"I've got some bad news for everybody. The chiropractor dumped me last night," Lewis, 48, told his co-star, Megan Weaver, and his guest, Judge Lauren Lake. "I tried really hard to put that back together, but it just kept going on and on and on. But I apologized, and I was accountable."
Article continues below advertisement
Lewis and his man planned to have drinks last Friday, March 15, but the unnamed mad said he felt "like the trust was broken" after the star spoke of their relationship on his radio show.
Lewis said he had previously promised the chiropractor that "anything romantic or sexual stays between us," but he broke that promise by confirming their romance to his listeners. In one episode of his show, he even said they could end up getting married!
Article continues below advertisement
The two share a 2-year-old daughter, Monroe, and Lewis recently revealed he's hoping to have another child. But according to sources, Edward "has no intention of getting back together with Jeff."
On his radio show, Lewis said the chiropractor doesn't listen to his show but learned about his comments about their relationship after seeing an article about them online.
"Interesting article," he reportedly texted Lewis with a link to the post.
The two then argued about the comments for about 24 hours, according to Lewis.
"He kept saying I was upset and I feel like the trust was broken," Lewis said this Friday, March 15. "He was like, 'You should have just gone over these issues with me even before you talked about me on the radio.' But I was thinking about that last night. If I'm talking about it before I talk about it on the radio, it feels like a dress rehearsal to me. I want to just be here and be present and talk about what's on my mind without rehearsing it."
Article continues below advertisement
Lewis said he was upset the argument had gone on so far, but eventually realized that if they were already fighting so early on in their romance, it probably wasn't worth it.
Despite it all, Lewis was ready for a fourth date, but things turned south when the man texted him saying: "We will not be going to my apartment after. I'm just making that clear."
"So he's withholding sex. Is that what's happening?" Lewis said, adding that at that point, the hunk reminded him of Edward. "Because I went through that for ten years and I don't wanna do that anymore. Where somebody gets mad at me and they don't wanna hook up, so they go into the guest room. I don't wanna do it. And then they're mad for like three days."
Lewis said he wanted to let the dust settle, which is why he tried to reschedule the date with the chiropractor, but the man said "No, if you do not want tomorrow night, there is no need to reschedule."
The star apologized and the two almost met up again to talk, but in the end, the man decided otherwise.
"I'm not going to be able to make it tomorrow night" was his final text to Lewis.
"I got dumped," Lewis told his listeners. "But what are you gonna do?"
Jeff Lewis Live airs Tuesdays, Thursdays and Fridays at 11 a.m. ET on SiriusXM's Radio Andy.