Shellie Zimmerman 'Conflicted' On Estranged Husband George's Innocence In Trayvon Martin Slaying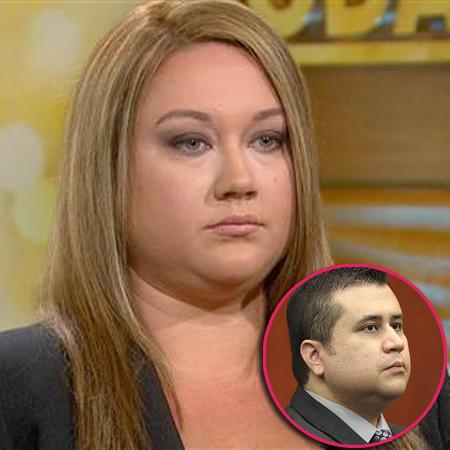 Article continues below advertisement
Lauer asked her to clarify her thoughts, asking, "So you now doubt his innocence, at least the fact that he was acting in self-defense on the night that Trayvon Martin was killed?"
The 26-year-old, who's in the process of divorcing the former neighborhood watchman, responded, "I think anyone would doubt that innocence because I don't know the person that I've been married to; I have doubts, but I also believe the evidence."
Shellie made clear she did not think Travyon's race played a role in the killing, vowing to Lauer that George "did not profile Trayvon Martin."
In reference to her with George in Lake Mary, Fla. earlier this month -- and her comment on a 911 call where she said she didn't "know what he's capable of" -- Shellie said she picked up scary vibes from George in the incident she'd never witnessed during their marriage.
"I really don't know what he's capable of," she said. "This person that I'm married to that I'm divorcing, I've kind of realized now that I don't know him and I really don't know what he's capable of.
"I saw a look in his eyes that I've never seen before that day."
Watch the video on RadarOnline.com
Visit NBCNews.com for breaking news, world news, and news about the economy