Exclusive
Crazy Cheer Mom Fight! Don't Call Me The B Word In Front Of My Daughter!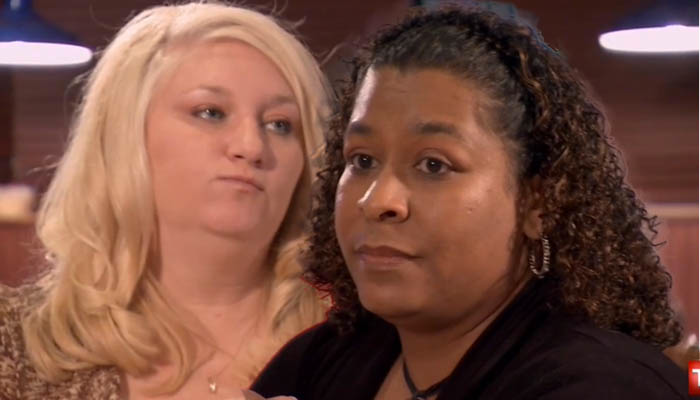 You can call a cheer mom the "b word" but you'd better not do it in front of her daughter!
In an explosive sneak peek of the hit reality show Cheer Perfection, exclusively obtained by RadarOnline.com, the moms are having a booze fueled meeting when things go south, very quickly, and it looks like there might even be punches thrown!
Loud and proud cheer mom, Michelle is irate at another mother, Ann, who she says called her the "b word" in front of her daughter and she's demanding that she apologize, but that's not going to happen.
Article continues below advertisement
"She's bringing stuff up with everybody around like they would stop her from swinging at me," Ann says.
"I've already had enough wine, if she swings I ain't feeling crap."
Meanwhile, Andrea, another mother says that Michelle is all sorts of nutso!
"She is crazy. I didn't lie, that's my opinion. I'm entitled to that. My opinion is just when you think you've gotten to the bottom of her crazy there is like an underground garage full of crazy!" She says.