What Pooch Doesn't Love Pasta? Honey Boo Boo Child Feeds Lisa Vanderpump's Dog Gourmet Grub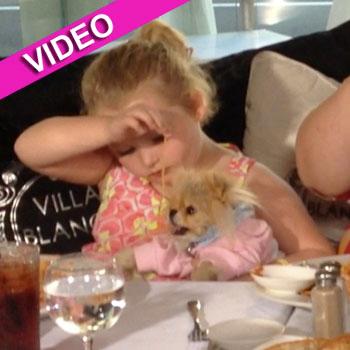 Article continues below advertisement
"He ate it, he ate it, he ate," the pop culture sensation exclaimed excitedly.
June, who was chowing down herself, turned to Lisa's husband Ken with a mouth full of food and issued a disclaimer.
"When his belly comes up later, don't blame us."
June also proceeds to discuss her feline's food habits with the wealthy businessman, explaining how odd it is that her cat doesn't like fish and prefers such proteins as chicken and pork chops.