Rosie O'Donnell Says Honey Boo Boo Has The 'Presence & Intellect' Of Shirley Temple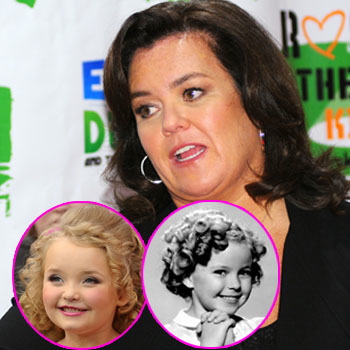 Article continues below advertisement
"I think that little girl, Honey Boo Boo, is like Shirley Temple," Rosie says.
"She has a presence and an intellect that goes way beyond her years. Some of the things she says and comes up with, I dunno…"
And it's not just Honey Boo Boo that has captured Rosie's heart — she loves the whole family!
"I love Mama June. I love Sugar Bear. I love Chubbs…I love 'em all," she says.
"I love Smoochie! Look at Mama, Smoochie!" Rosie jokes, pretending to be June. "Look at the judges."