Honey Boo Boo's Mom June's Workout Secret: Playing Bingo!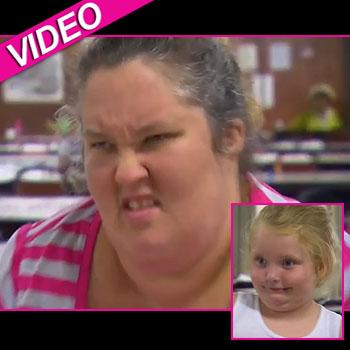 Article continues below advertisement
"Bingo is a sport, it's a way to calm me down and relax," June says, and reveals that she's won big bucks in the past.
"Most I ever won at bingo was a thousand dollars."
The reality show mom says that she's hoping to be the bingo champ again to pay for Honey Boo Boo's upcoming pageant.
"I'm looking to win the big jackpot at the end - the $1000 for the pageant next week."
The special one hour season finale of Here Comes Honey Boo Boo airs on TLC Wednesday, September 26.