That'll Make Them Go Go! Honey Boo Boo Makes Lemonade With FIVE Pounds Of Sugar!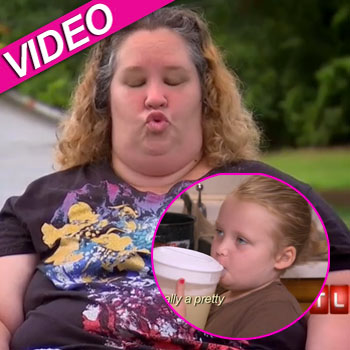 Article continues below advertisement
"We're always trying to save money," Alana Thompson's mama says in this week's episode of Here Comes Honey Boo Boo.
Always the entrepreneur, seven-year-old Alana came up with the idea of making her super sugary concoction as a way to help pay for her bedazzled dresses and accessories.
"Honey Boo Boo had the idea of making a lemonade stand to save money for the pageants," June says.
"Pageants a big investment. I raise four kids and I'm able to do pageants as I budget. Honestly, we budget and I try to save money any way I can."