Exclusive
Toddlers & Tiaras Mom Accused Of Sexualizing Daughter Wins Custody Battle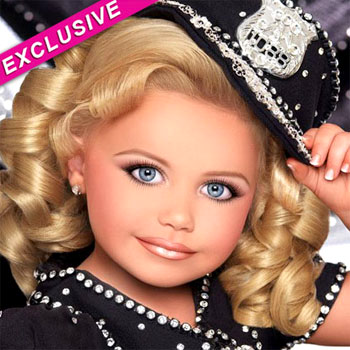 Article continues below advertisement
However, a Kentucky judge has ruled that Maddy's parents will have joint custody with Lindsay being the primary residential custodian of her daughter and she will live in Tennessee with the little girl, the clerk of the court confirmed to RadarOnline.com.
As for the pageants that Maddy loves to compete in, the judge said both parents will have to agree for her participation. "The ban against Maddy participating in pageants has been lifted," the clerk said. "She can participate in them, but there has to be a written agreement by both parents. The agreement does not have to be submitted to the court. This will still be an ongoing case since the parents disagree about the pageant participation."
Lindsay previously told RadarOnline.com that her daughter is never forced to perform.
"Maddy loves pageants, she begs to go to them every weekend, which we just can't do," she said. "She was so happy when she was on Toddlers & Tiaras.
On Sundays when they're over she cries because she doesn't want them to end. I do not have to force her to do them, Maddy has so much fun she would do them all the time if she could."
Article continues below advertisement