Exclusive
You Thought Pageant Moms Were Bad? Meet The Even Crazier, Drama Packed Cheerleader Mothers!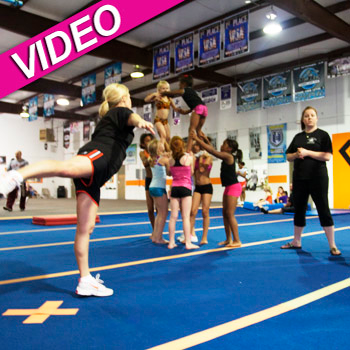 Article continues below advertisement
"I do not like all of the other moms, especially not Ann," Bonnie, mother to aspiring star cheerleader Alana, told RadarOnline.com.
"She is fake and I don't have time for that, she really isn't going to get away with acting like that toward me."
While coach Alisha Dunlap rules the roost and Ashtyn and Alana try to get on the Youth Silver team, emotions run high for the moms.
"I know my daughter belongs on the team, she's been cheering since she was two," Michelle, mom of Ashtyn, told RadarOnline.com.
In the sneak peek of the upcoming season premiere, the cheerleaders' moms are not welcoming to the new girls, but Bonnie and Michelle insisted that the parent drama doesn't affect the girls.
"I think some of the moms might react negatively to Ashtyn and Alana being on the team, but until they want to step in and be coach then it doesn't matter what they say," Alisha said.
"There are no fights with the kids," Bonnie said about the team dynamics. "Only the parents and that probably isn't going to stop anytime soon."