Survivors Of Cleveland House Of Horrors Break Silence, Express Gratitude In First Public Statement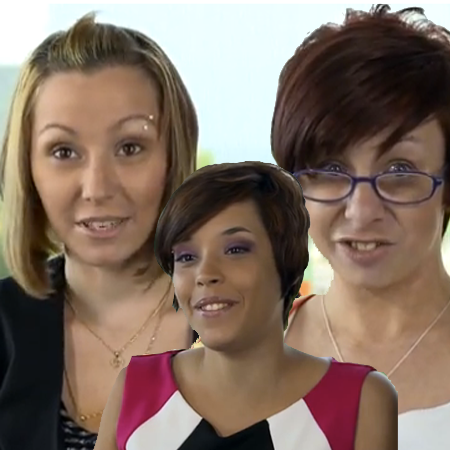 The three survivors of the Cleveland House of Horrors, Amanda Berry, Gina DeJesus and Michelle Knight, thanked the public for their support in a YouTube video posted Monday, and we've got all the details for you right here on RadarOnline.com.
The 3-minute, 33-second video was filmed July 2 and released by a public relations agency working with the women's attorneys.
Berry kicked it off, saying, "First and foremost, I want everyone to know how happy I am to be home with my family, my friends -- it's been unbelievable.
Article continues below advertisement
"I want to thank everyone who has helped me and my family through this entire ordeal. Everyone who has been there to support us has been a blessing to have such an outpouring of love and kindness. I am getting stronger each day and having my privacy has helped immensely."
DeJesus, flanked by her father Felix DeJesus and her mother Nancy Ruiz, gave thanks before her parents expressed their gratitude at the end of their nightmare. Her mother encouraged others, in similar horrific circumstances, to never give up hope.
"Parents in general that do have a loved one missing, please do me one big favor," Ruiz said. "Count on your neighbors. Don't be afraid to ask for the help because help is available."
Knight reaffirmed her faith in God, saying she's building a "brand new life."
"I may have been through hell and back, but I am strong enough to walk through hell with a smile on my face and with my held high and my feet firmly on the ground.," Knight said. "Walking hand-in-hand with my best friend, I will not let the situation define who I am -- I will define the situation."
As we previously reported, Berry was rescued with her daughter, Jocelyn, DeJesus and Knight where they were rescued May 6 after being held captive there since the early-2000s. Knight had been missing 11 years (since Aug. 23, 2002), Berry 10 (April 21, 2003), and DeJesus nine (April 2, 2004).
Watch the video on RadarOnline.com
The suspect in the case, ex-school bus driver Ariel Castro, has pleaded not guilty to 329 counts against him, including aggravated murder, kidnapping and rape.