Ship Gets Flooded In Another Cruise Line Horror Story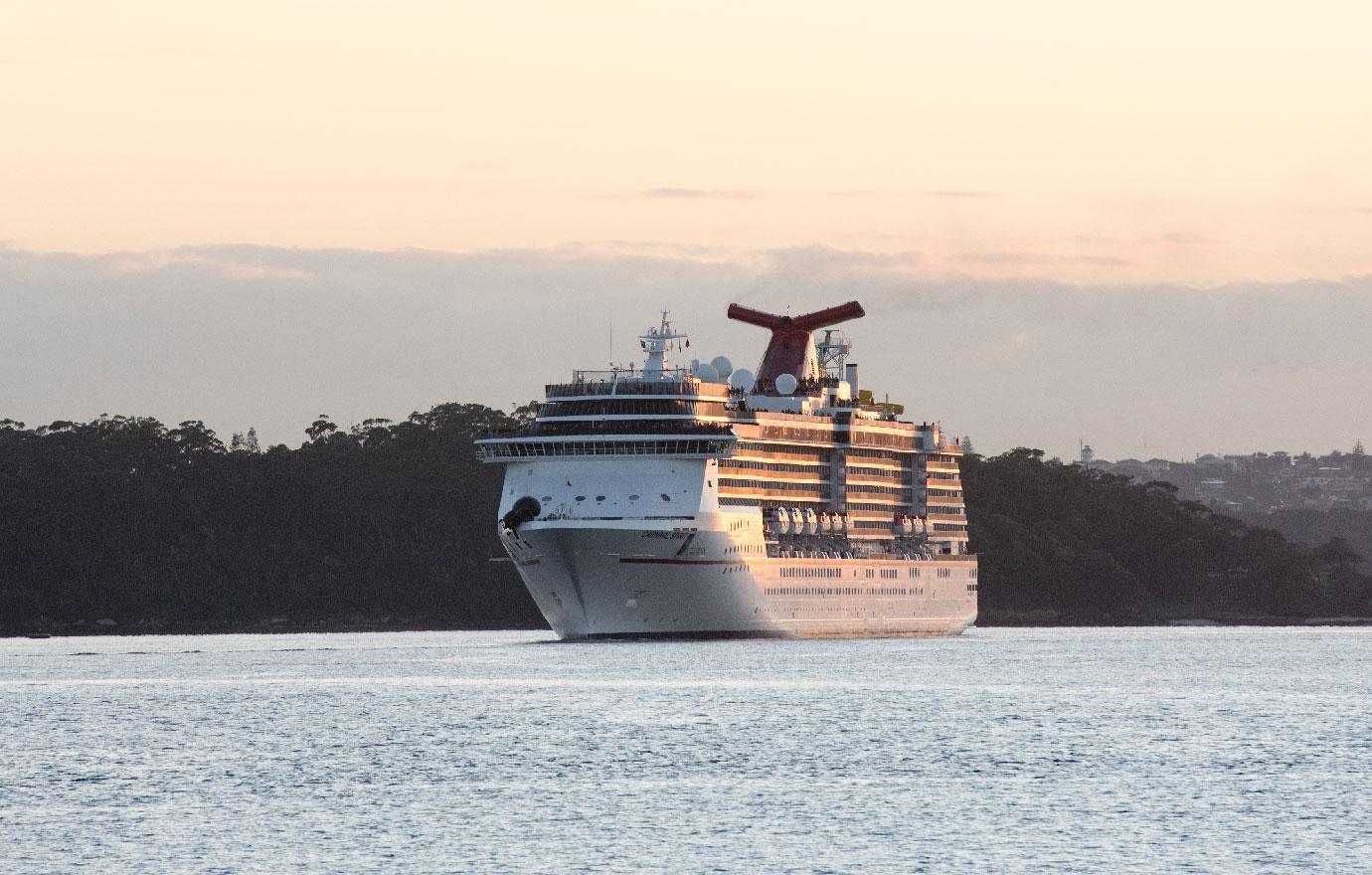 Cruise ship passengers have experienced lots of horror stories lately, and now, an incident on Carnival is being compared to the Titanic!
A break in the liner's fire suppression system dumped gallons of water into the hallway, flooding the ship.
Passenger Marla Haase, who was traveling with her family on the Carnival Cruise Line ship around the Western Caribbean, posted video and photos of the hallway of the boat being flooded this week.
Article continues below advertisement
She shared the nightmare on her Facebook page on Thursday night, asking people to "pray for us all," because "we are flooding on a cruise."
The dramatic clips showed the flooded hallway and water pouring from the walls.
Haase said passengers had to spend the night on yoga mats on the floor of the spa room after the terrifying flood.
She compared the incident to a scene from the movie Titanic, about the sinking of the famous ship in 1912. After an iceberg hit the ship, it went down, and plates and dinnerware crashed around as panicked guests fled toward the life rafts and the ship musicians played violins. More than 1,500 passengers died in the disaster.
A similar scene this week made Haase worried, as she wrote online, "We heard the violins and the silverware all came crashing down. What in the world...."
In another video, Haase showed several crew members cleaning up the hallway by mopping up the water and putting it in large tubs.
"Progress," she captioned the video.
However, she later said her brother-in-law's c-pap machine caught on fire because it had been damaged by the water.
Article continues below advertisement
Haase wrote, however, "medical folks on board checked it out and said it was fine... thankfully we were not asleep when it went up in flames. No alarms went off again."
In a statement, Carnival Cruise Line confirmed that 50 of the liner's ship staterooms on Deck 9 flooded as a result of a break in the fire suppression system in the cruise that had left from New Orleans. But it was all cleaned up and the ship will arrive back in New Orleans on schedule on Sunday.
"We appreciate our guests' understanding and sincerely apologize for this disruption. We also thank our crew members for their quick action and hard work," Carnival noted.
In recent years, cruise lines have had big problems. In 2013, a Carnival Triump cruise ship was temporarily stranded in the Gulf of Mexico after a fire broke out in its engine room. Carpets on the boat became soaked in urine and sewage ran down the walls.
Article continues below advertisement
More recently, Carnival has had three death-by-falling incidents, including that of an eight-year-old little girl and a woman who reportedly died after she fell from her cabin's balcony.
In a bizarre "laughing husband" case, Kristy Manzanares was allegedly the victim of a murder on an Emerald Princess cruise ship; her husband Kenneth was arrested for her bloody killing.
Kristy, 39, was on a family vacation with her husband of 17 years and their three daughters between ages 13 and 22 when she was found murdered in her cabin.