Disappointed From The Grave? Big Ang Wouldn't Like Karen & Drita's War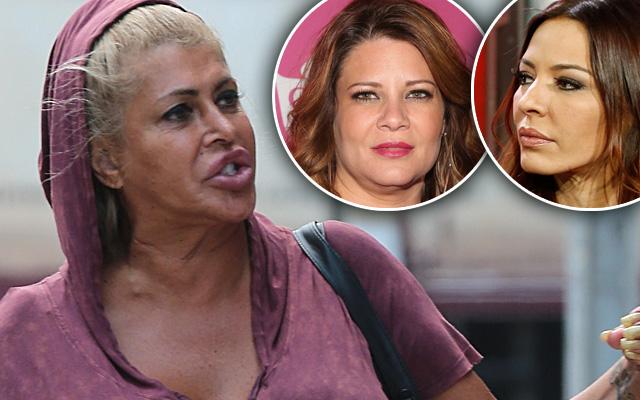 Article continues below advertisement
Gravano herself feels that the never-ending drama is troublesome.
"I think that when you overall look at all the arguing and fighting, it's petty especially when you watch someone so close to you that's fighting for her life," she explained. "It puts everything into perspective. I am actually embarrassed that we could still be in this position where we are arguing and fighting."
Unfortunately, Gravano still has to stick up for herself.
"You have to defend yourself," she said. "When someone's making up stories, putting out these lies and doing this other stuff, you have to be defend yourself."
At least the women were able to set aside their differences to say their goodbyes to Raiola.
"At that table, we agreed to all come together to support Ang," Gravano said. "I was at Ang's funeral, Drita was there. There were no problems. We were at Ang's tribute, Drita was there, no problems. Me, first and foremost, I'm going to respect Ang."
But despite the brief armistice, Gravano and D'avanzo, 40, will never be friends.
"It's just hard to say that Drita and I are ever going to get over it because there is so much history," she said.
As Radar previously reported, Gravano's still upset that D'avanzo allegedly made up a story about feeling threatened by her costar's infamous father Sammy "The Bull" Gravano.
"My father does not care about Drita D'avanzo," she told Radar. "My father, she's the last thing on his mind. He's never been a threat or said anything. If that were the case, he wouldn't want me on the show."