Crime Scene Horror: See The Crazed Woman Who Stabbed Boyfriend With A Samurai Sword!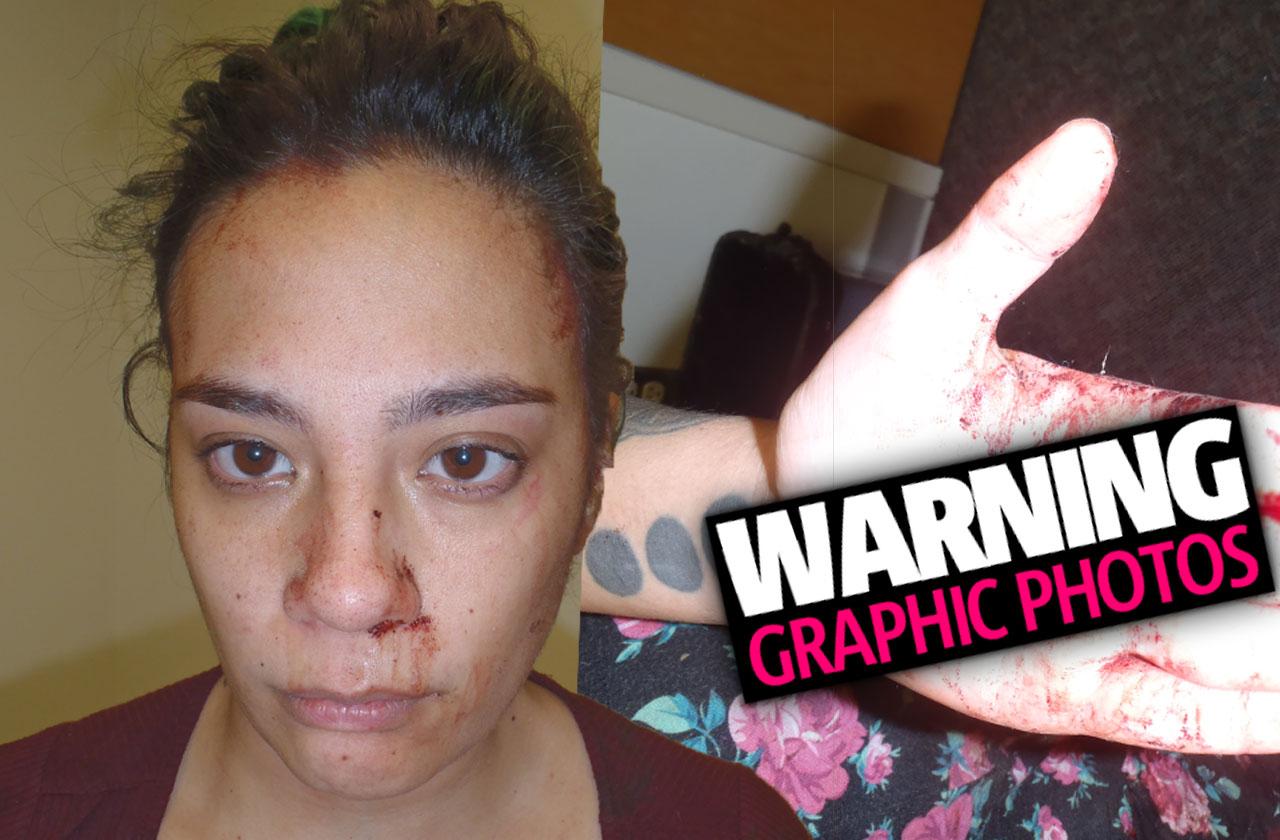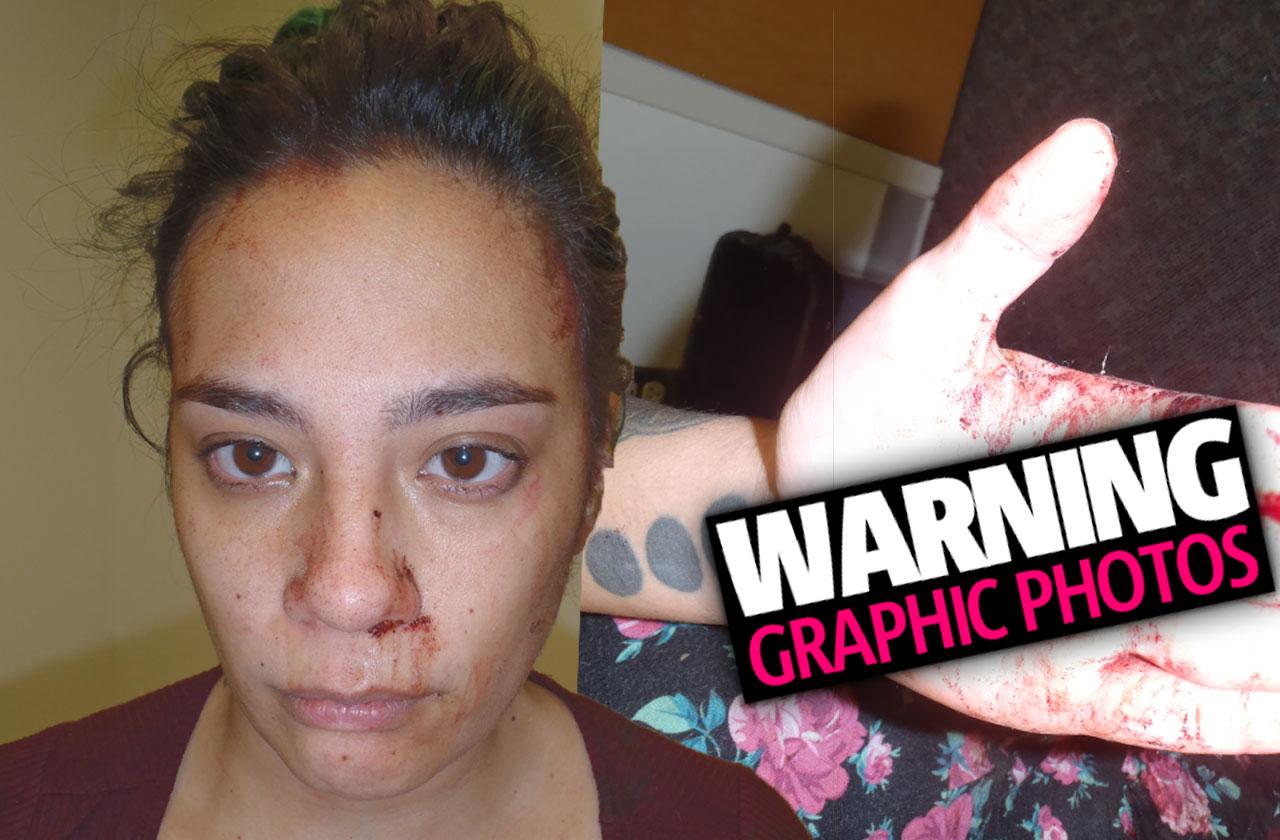 The woman arrested for stabbing her boyfriend with a Samurai sword told police he was cheating on her when she sliced him open and RadarOnline.com obtained exclusive photos of her covered in blood after the shocking incident. Emily Javier attempted to kill Alex Lovell and she fessed up to the cops when they got to the bloody scene! Click through the gallery to see RadarOnline.com's exclusive photos of her after the attack and find out the gruesome details she shared with cops.
Article continues below advertisement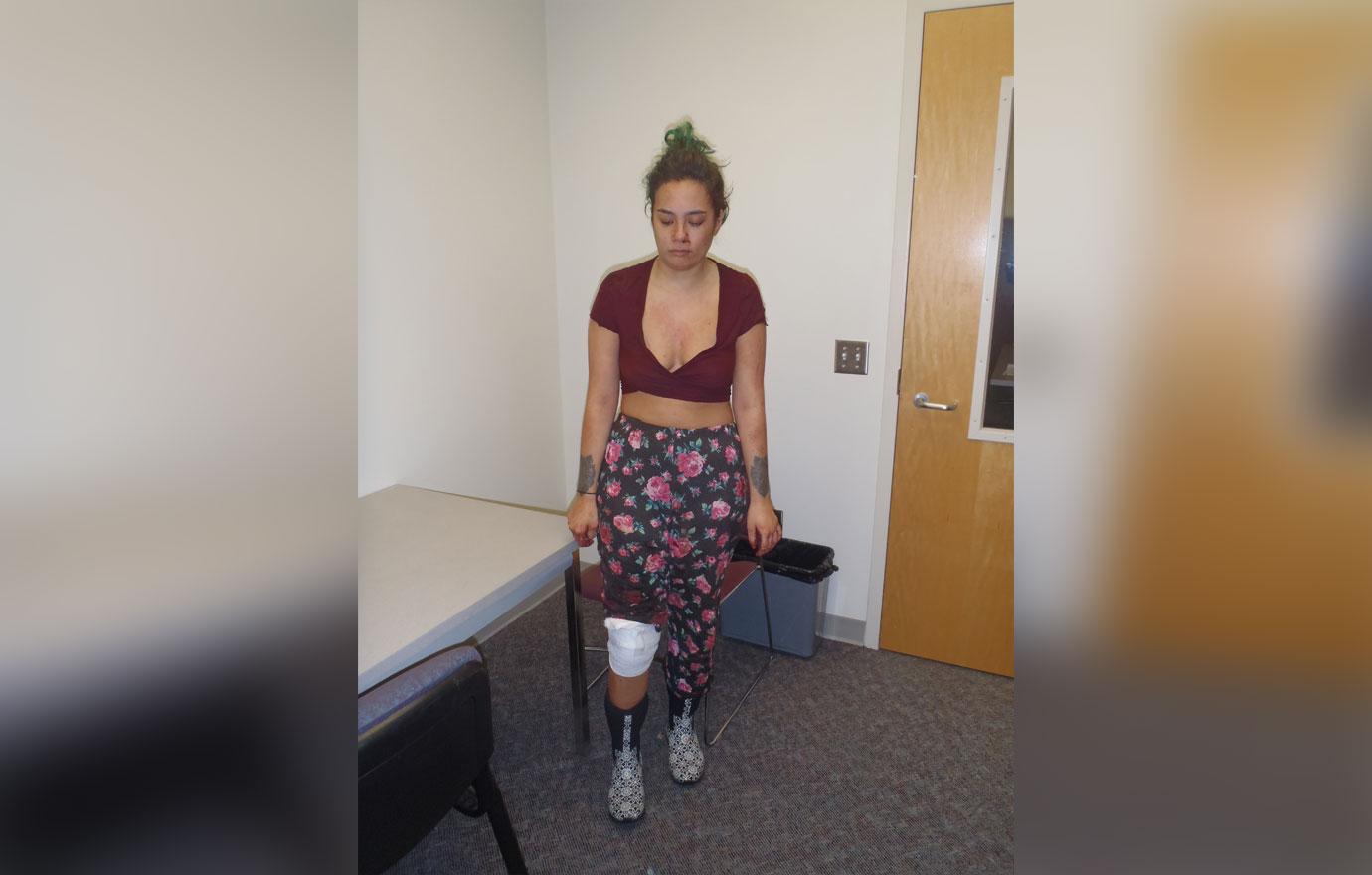 "I stabbed him everywhere," Javier told cops after she called 9-1-1 to report the stabbing, according to the Camas Police Department Incident Report exclusively obtained by RadarOnline.com.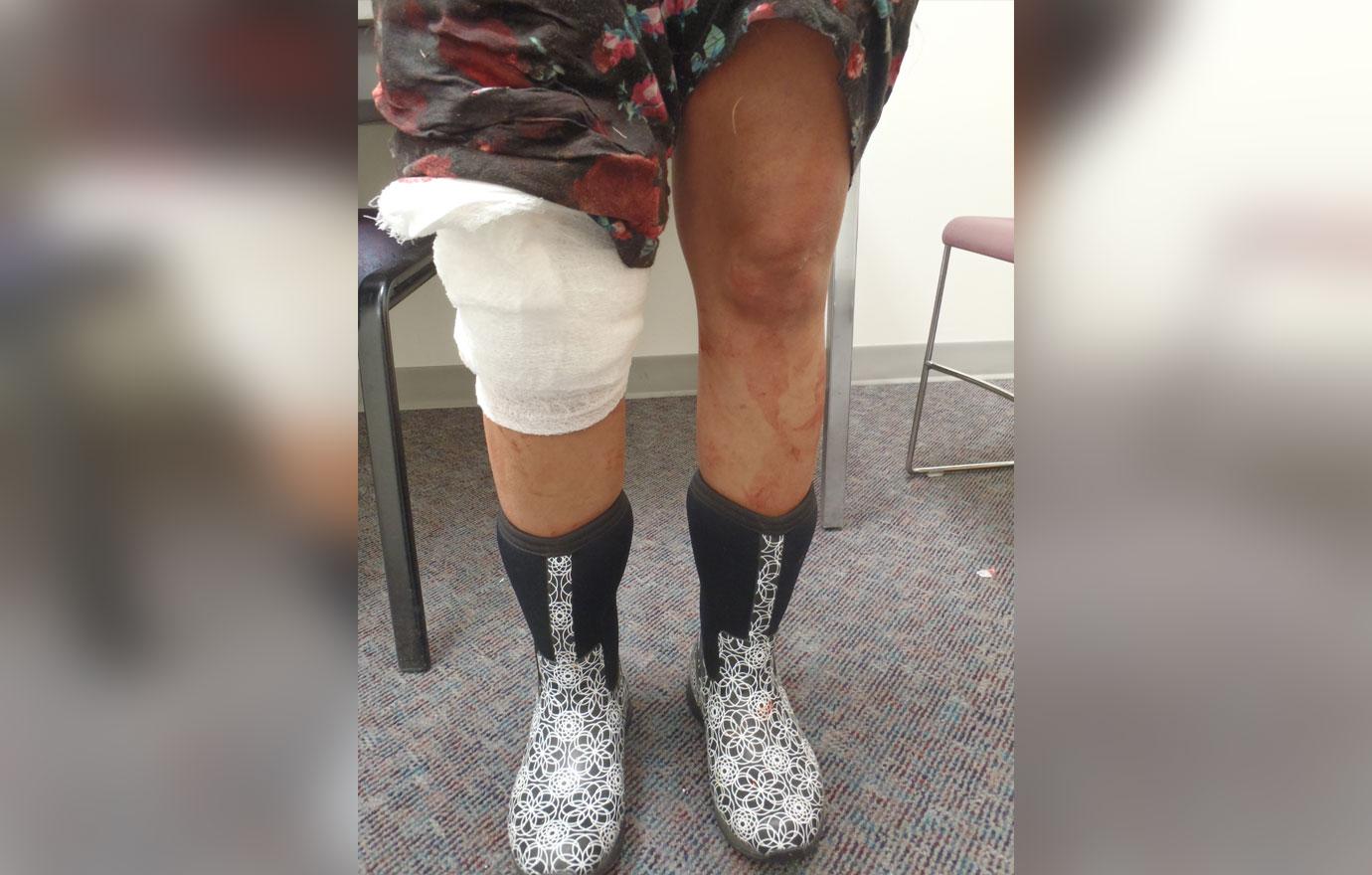 Article continues below advertisement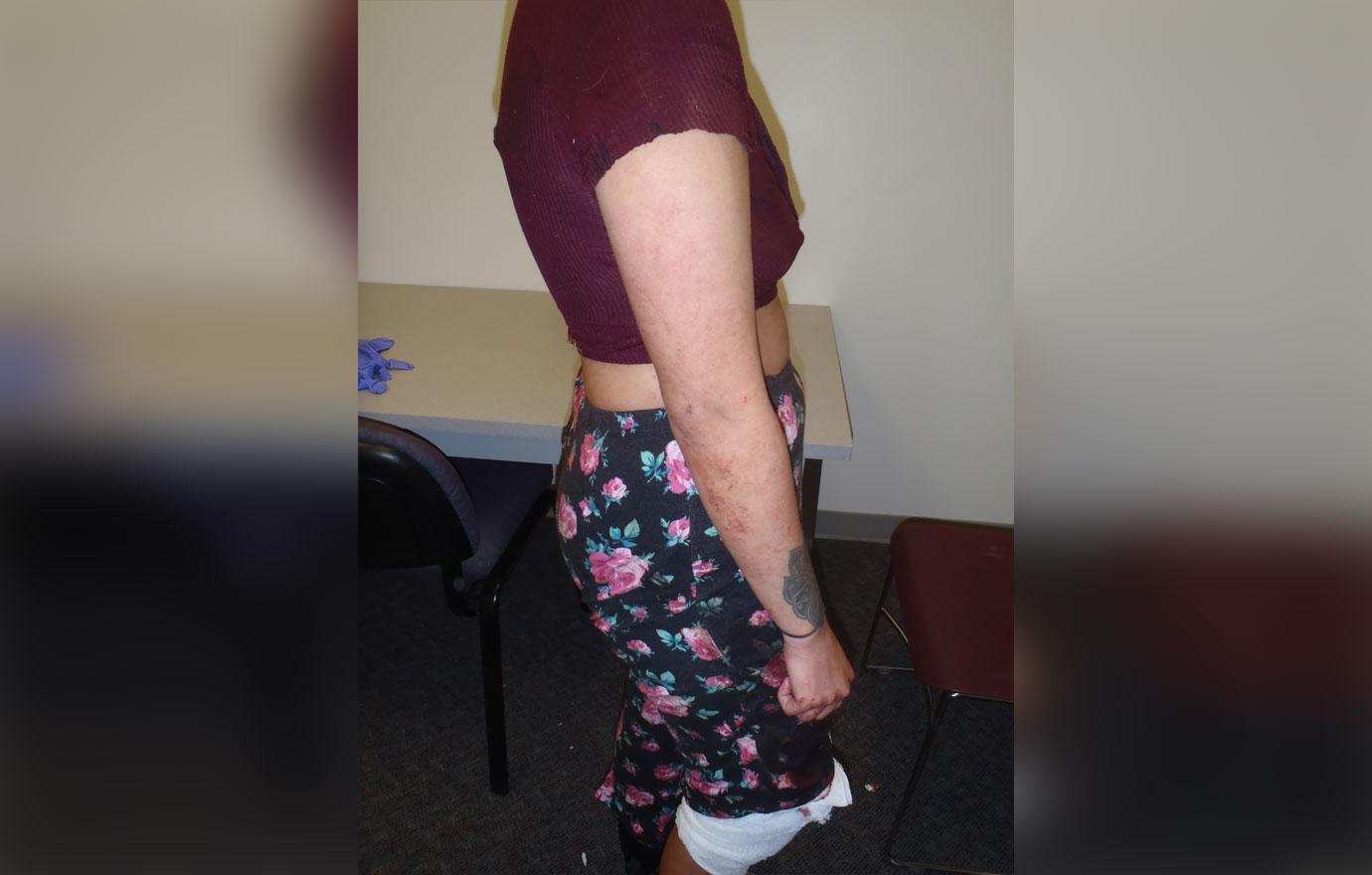 Noting that Javier "was very upset and crying," the police officer said in the court documents obtained by RadarOnline.com she told him Lovell "just sits at home all day playing video games for 10 hours a day doing nothing."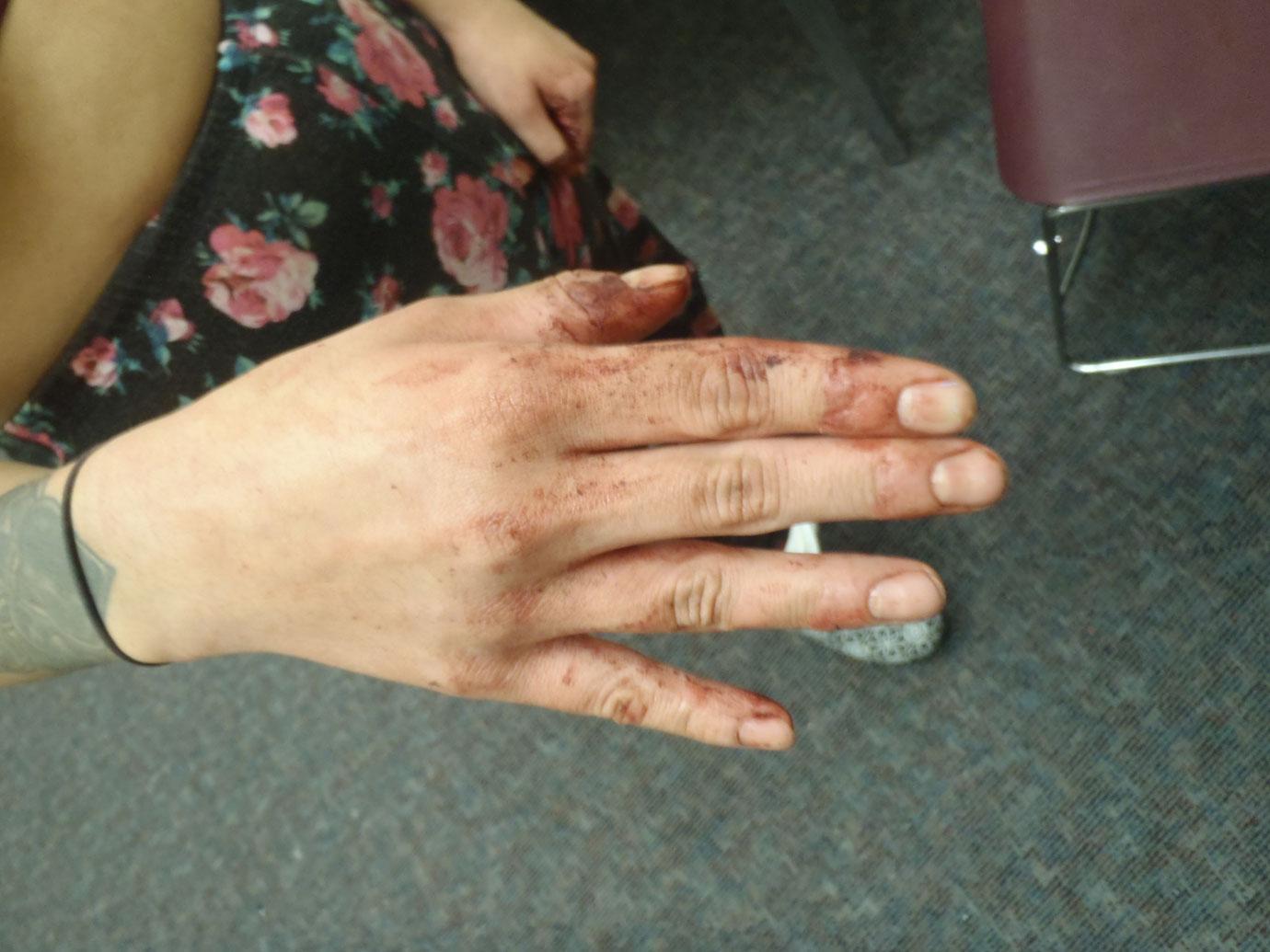 Javier told the officer she "hid the Samurai sword at her bedside and decided to wait until Lovell was asleep," before she attacked him, the docs obtained by RadarOnline.com stated.
Article continues below advertisement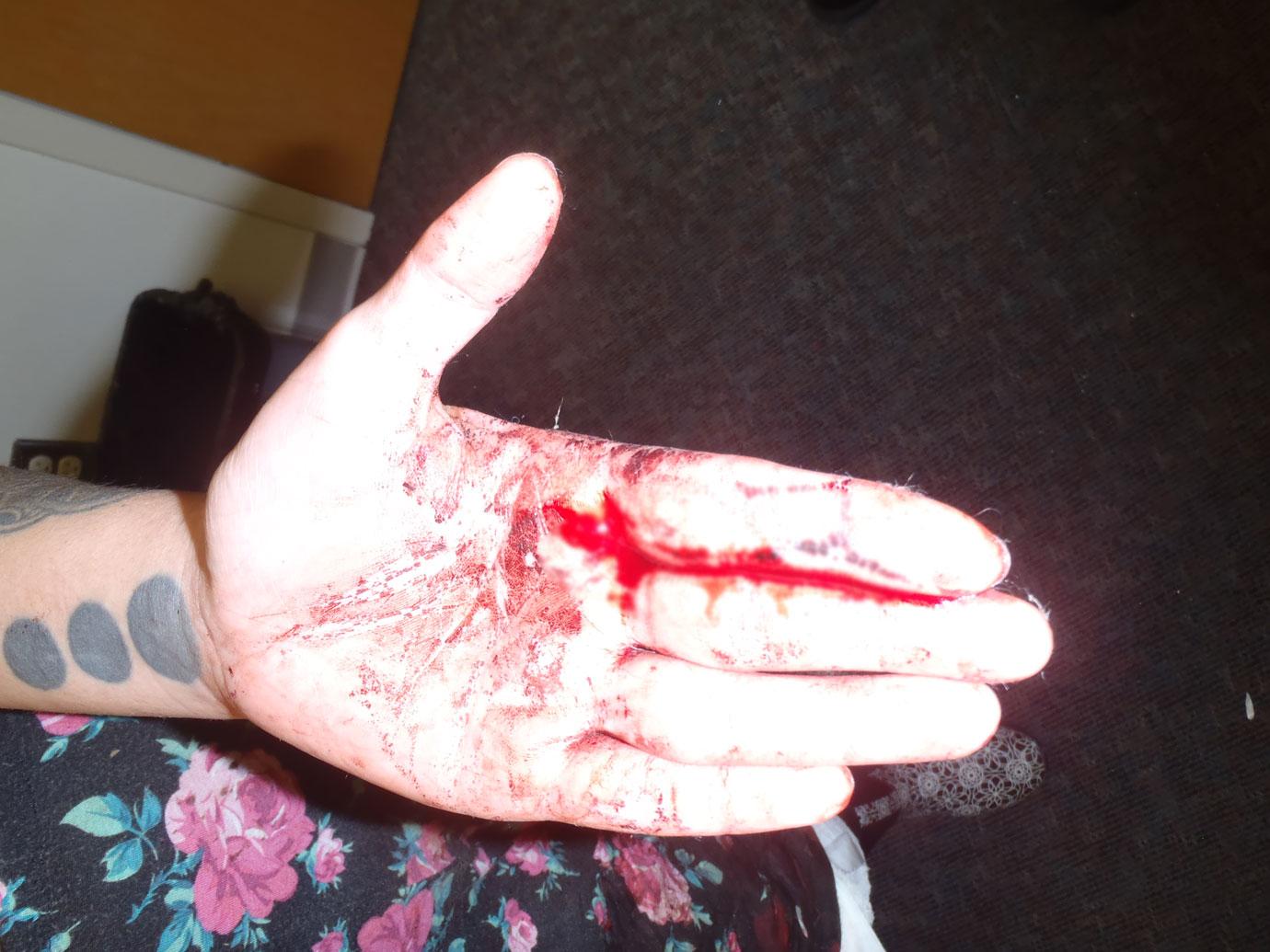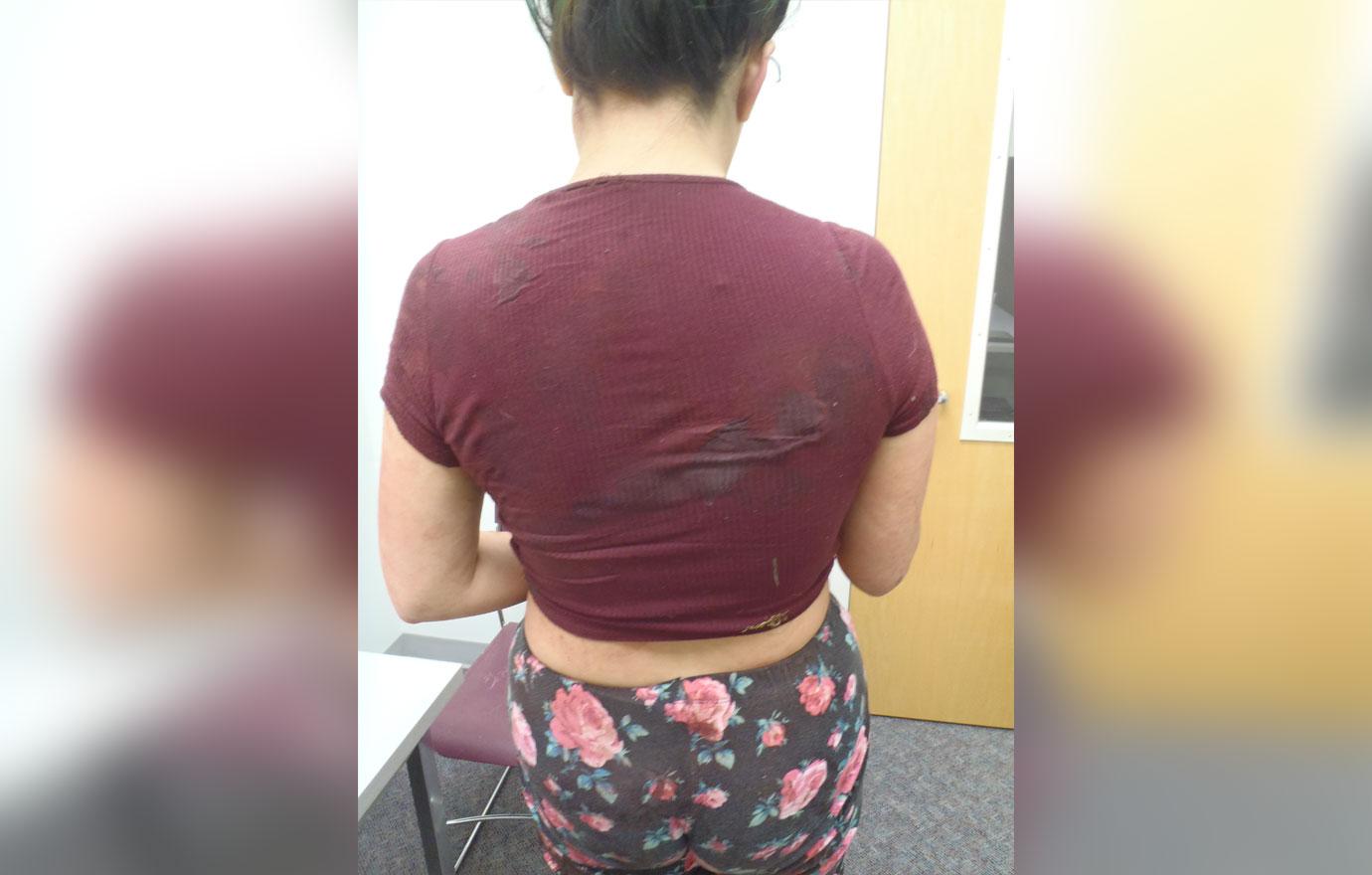 "Javier said she could not really see what she was hitting because the lights were off and the room was dark," the police incident reported noted.
Article continues below advertisement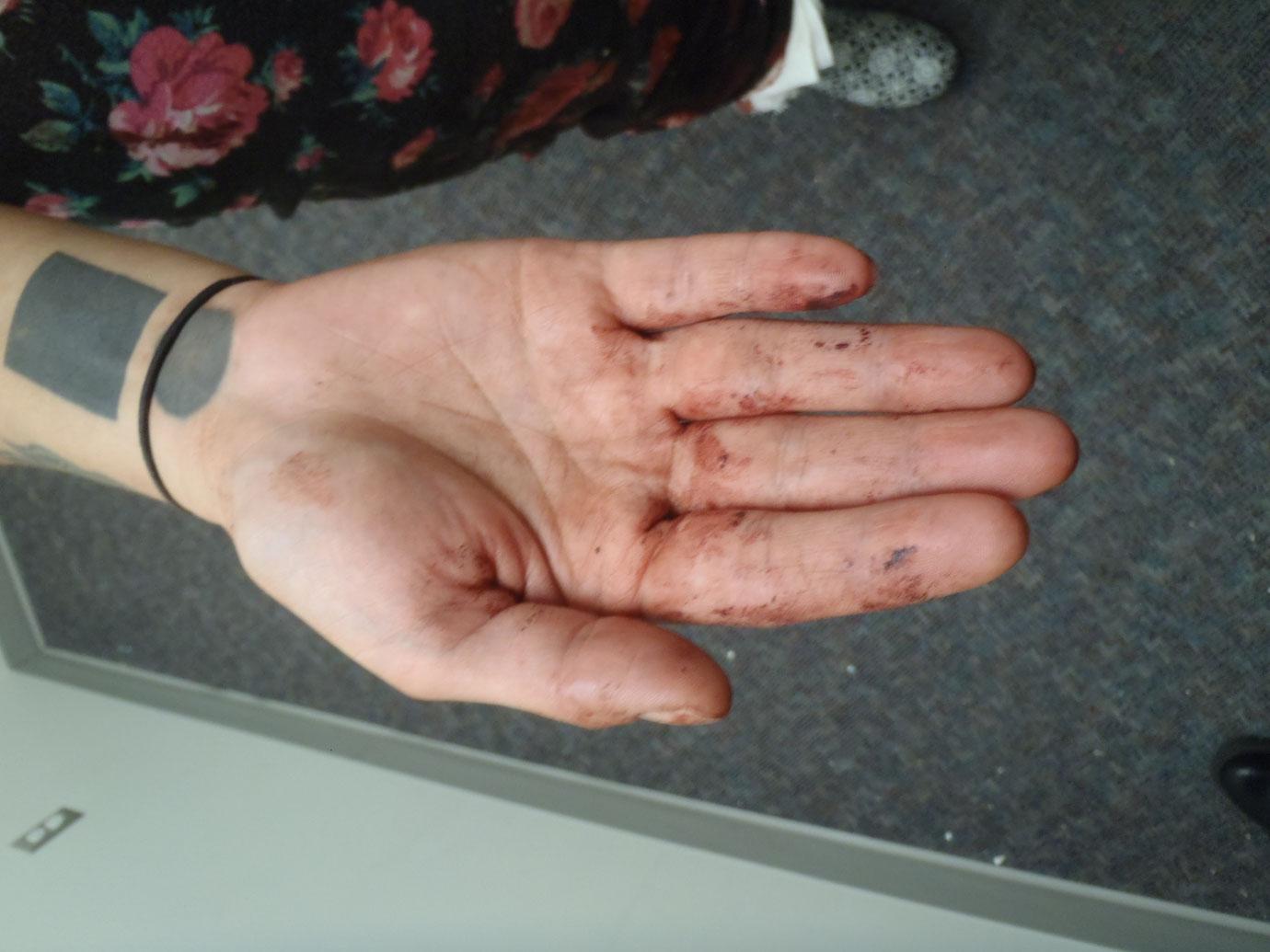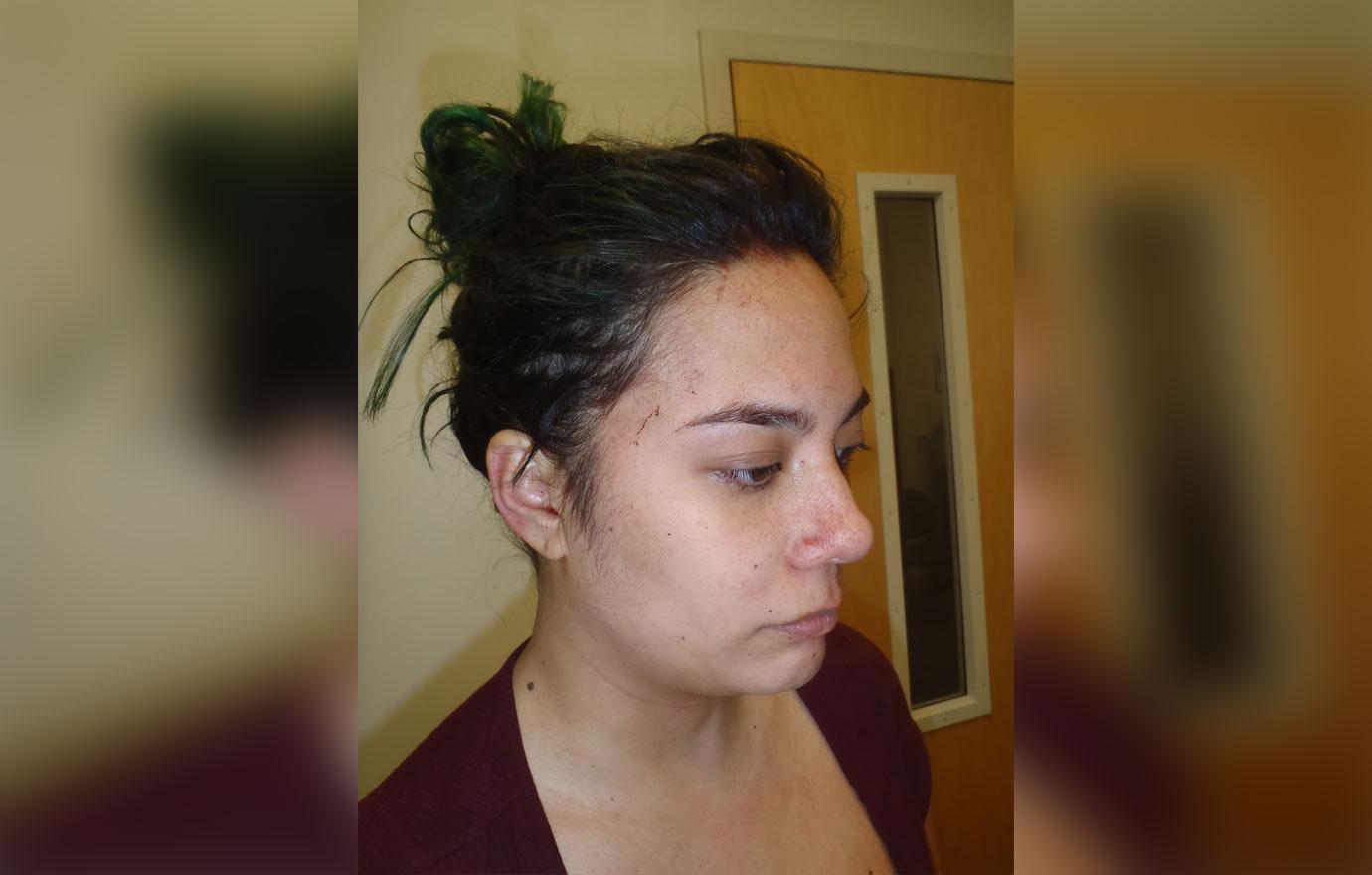 She was covered with blood after the attack, as the photos obtained by RadarOnline.com showed.
Article continues below advertisement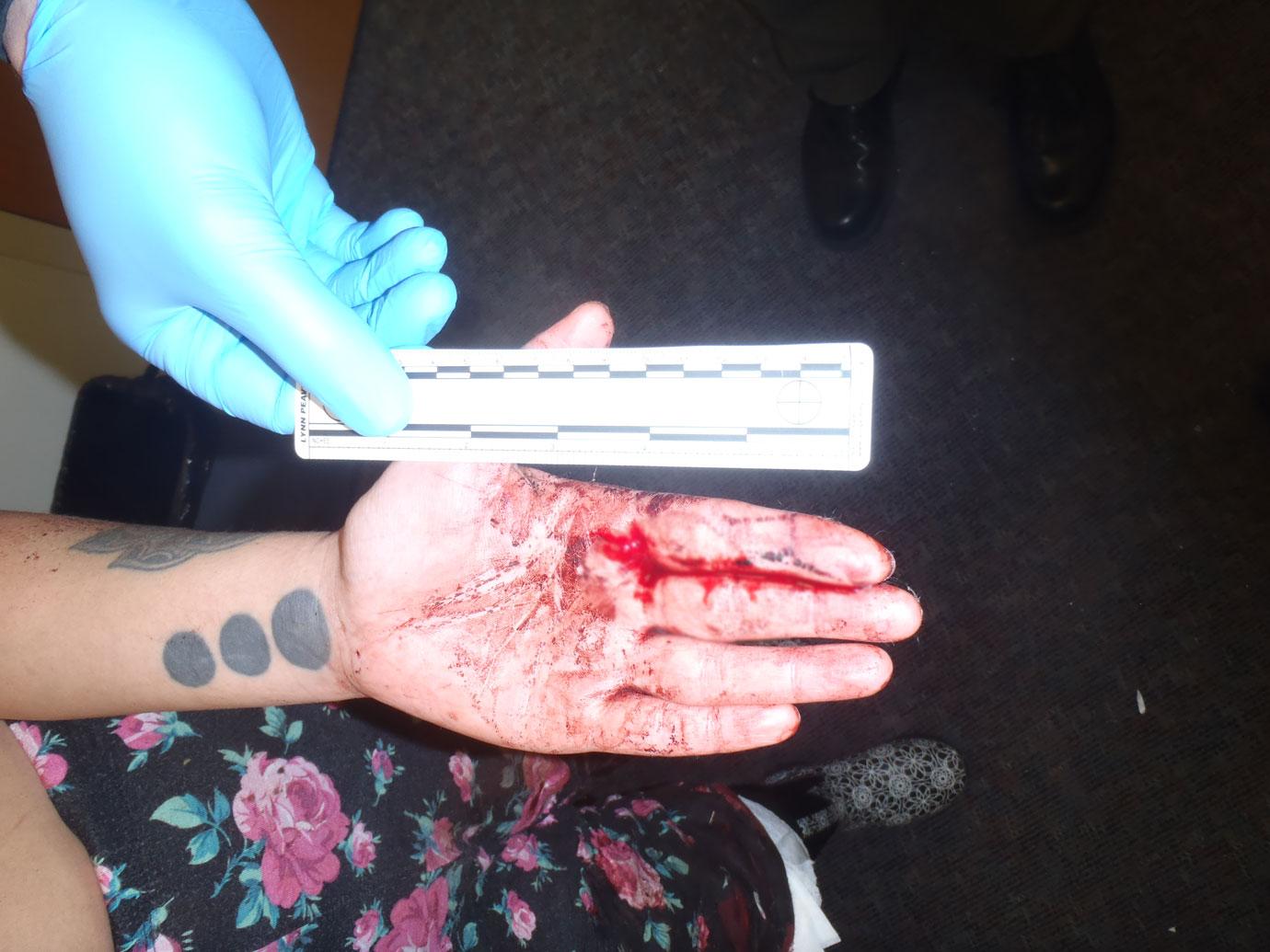 After Javier arrived at the police department the officers questioned her about her apparent injuries. "She showed me a small laceration just above her right knee which was bleeding," the incident report noted.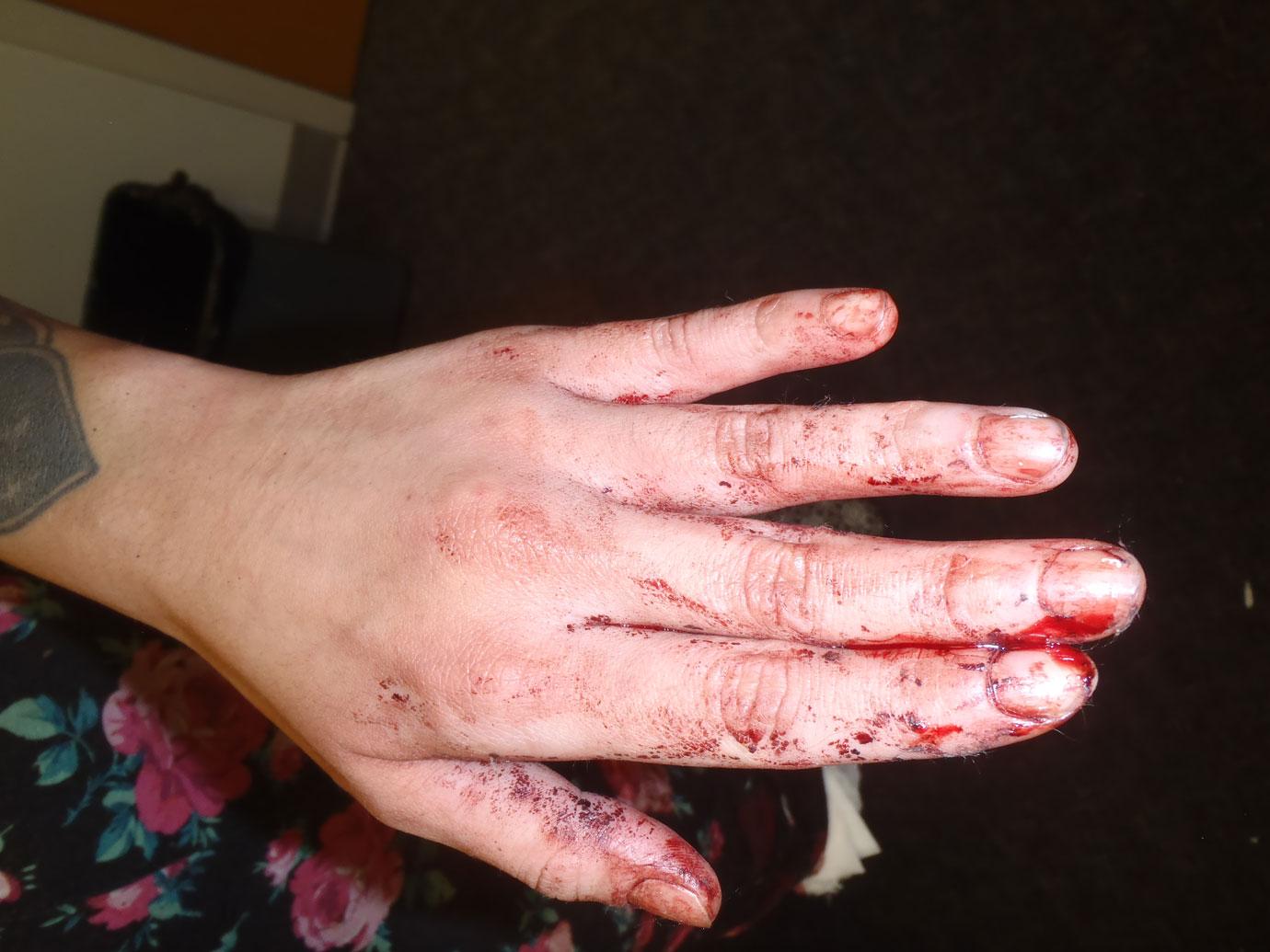 "She's also been limping on her right leg. Paramedics were requested and responded to treat to treat the wound," the officer wrote.
Article continues below advertisement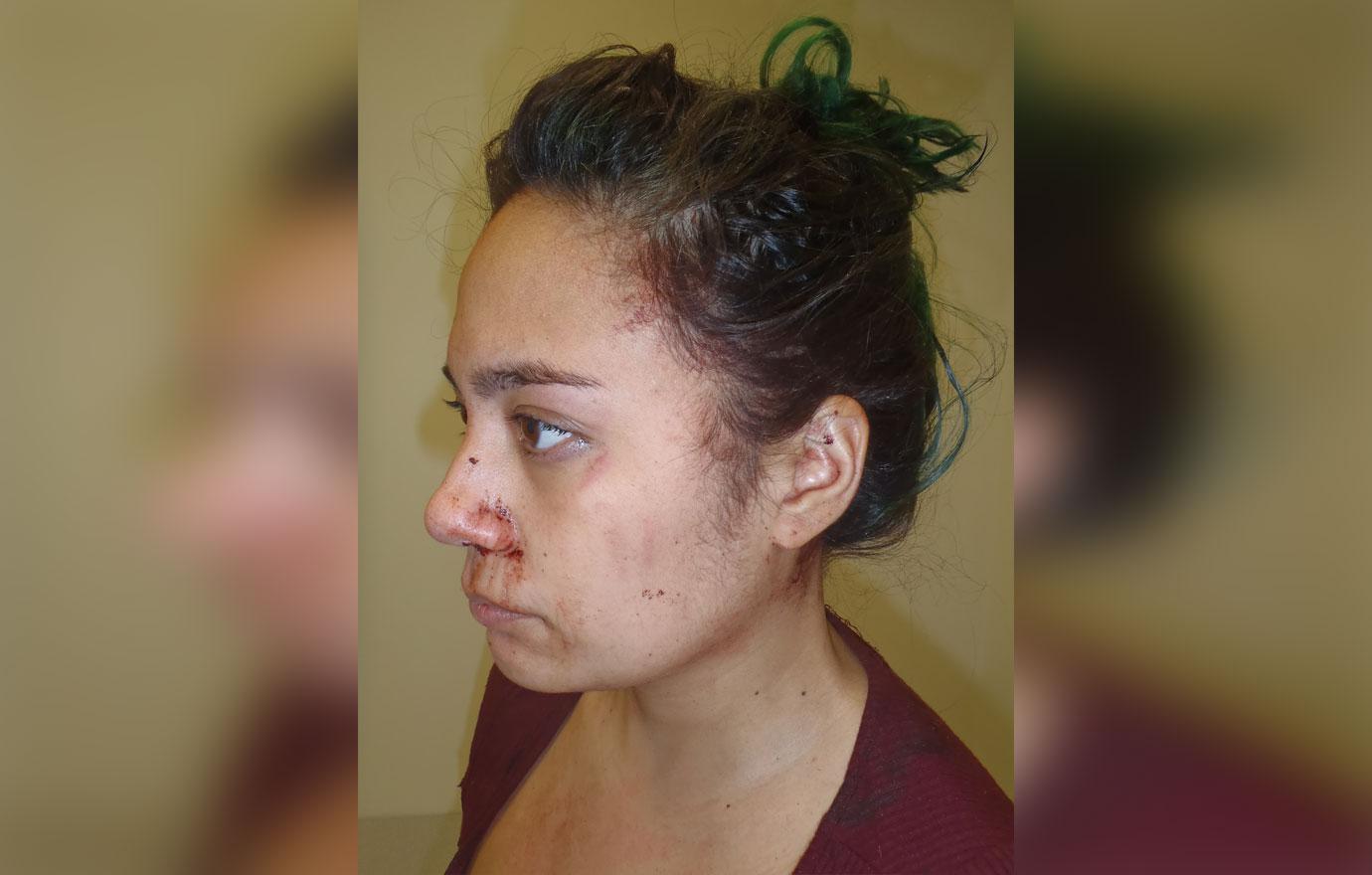 The officer described Lovell's state when he was found. "I then heard a soft-spoken male voice say 'I'm in here. Help. I'm in here.'"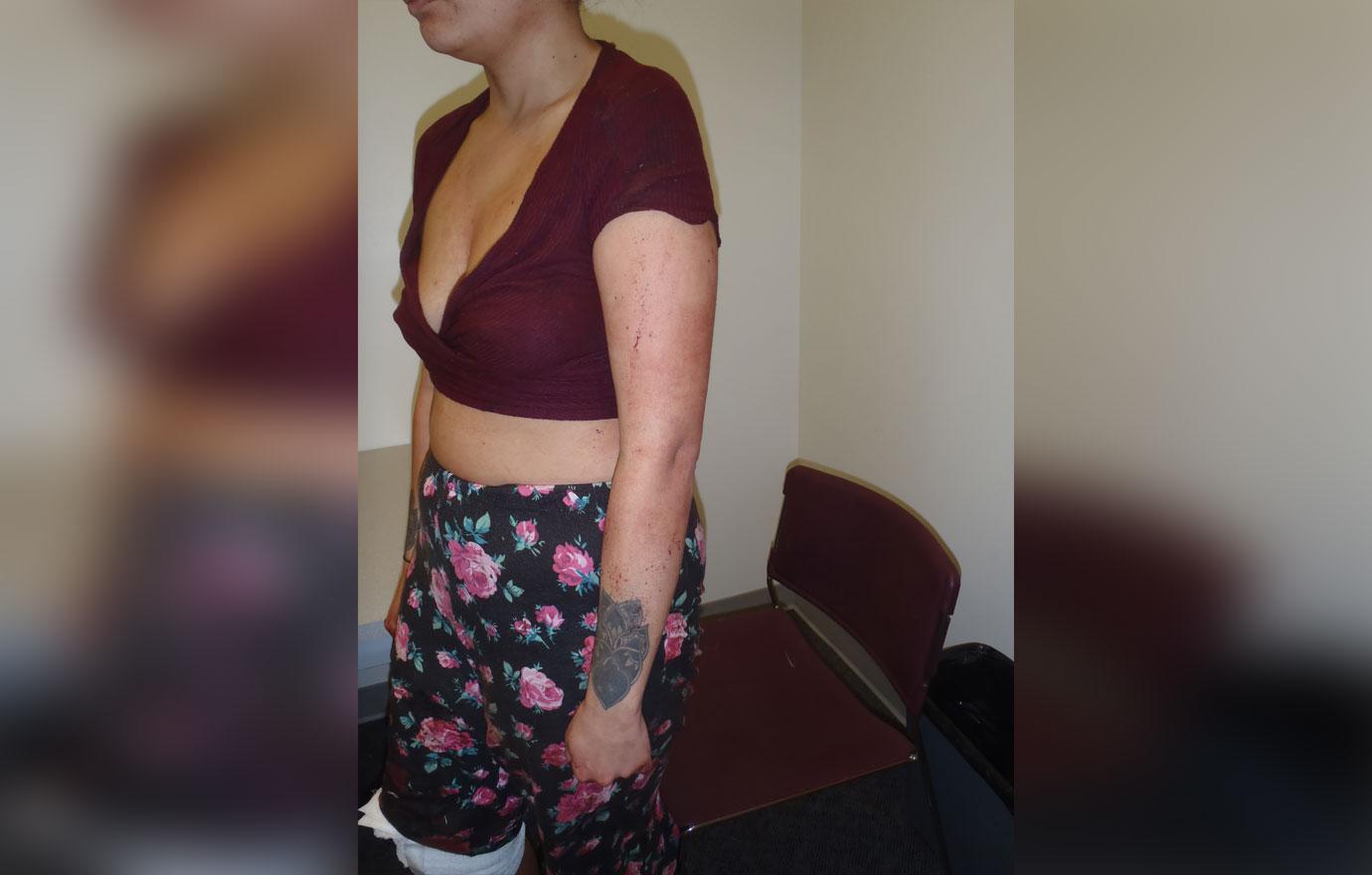 "He was lying curled up in the fetal position," the incident report stated. "He was only wearing a short sleeved T-shirt and underwear. His head, shirt, arms and legs were covered in blood. I noticed he had several deep long lacerations on his forearms, hands and legs."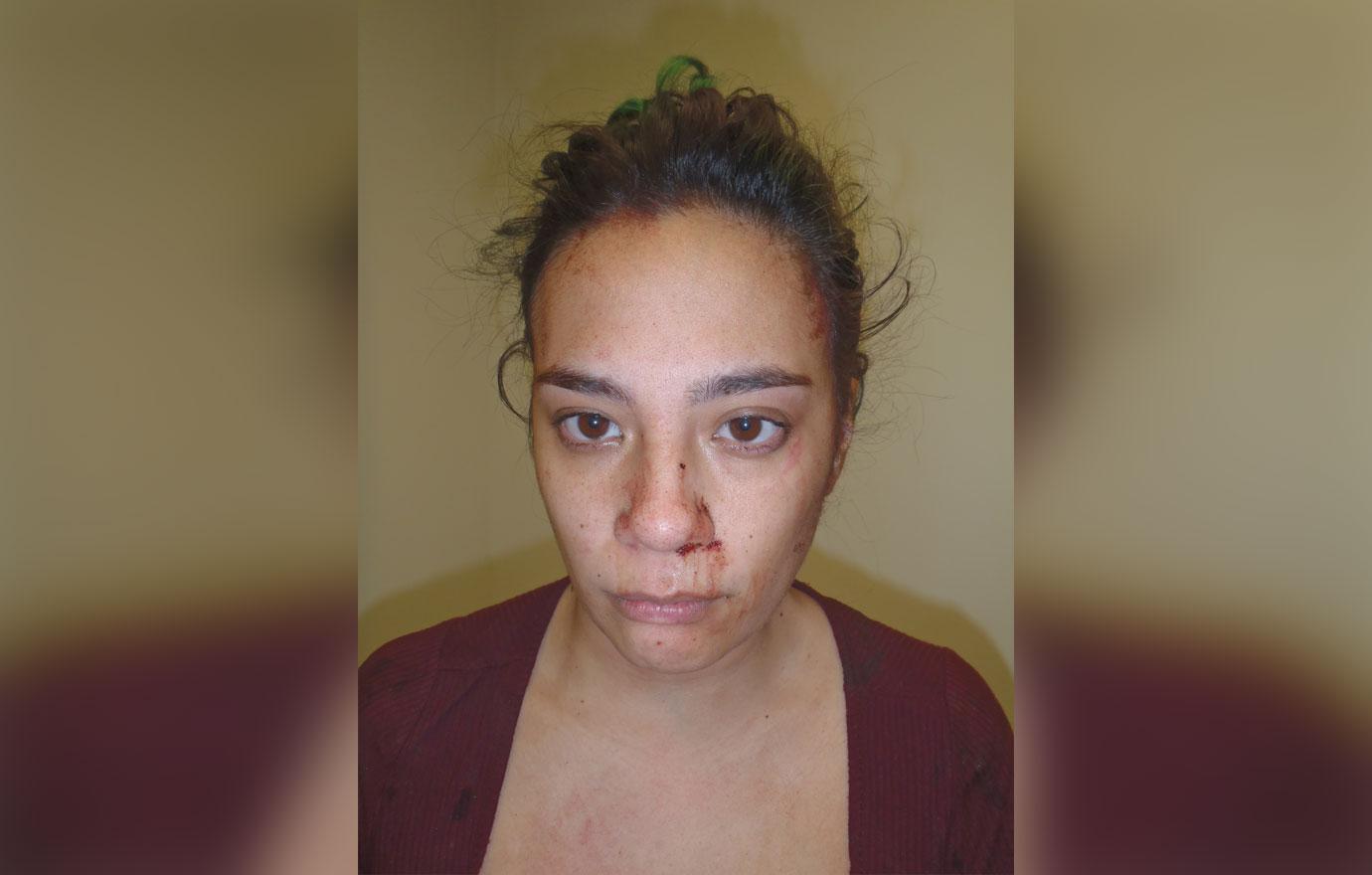 Lovell was rushed to the hospital and Javier was arrested and charged with first degree attempted murder. Stay with RadarOnline.com for updates to the story.
We pay for juicy info! Do you have a story for RadarOnline.com? Email us at tips@radaronline.com, or call us at (866) ON-RADAR (667-2327) any time, day or night.