Meghan & Harry Who? Prince William & Kate Shine At BAFTAs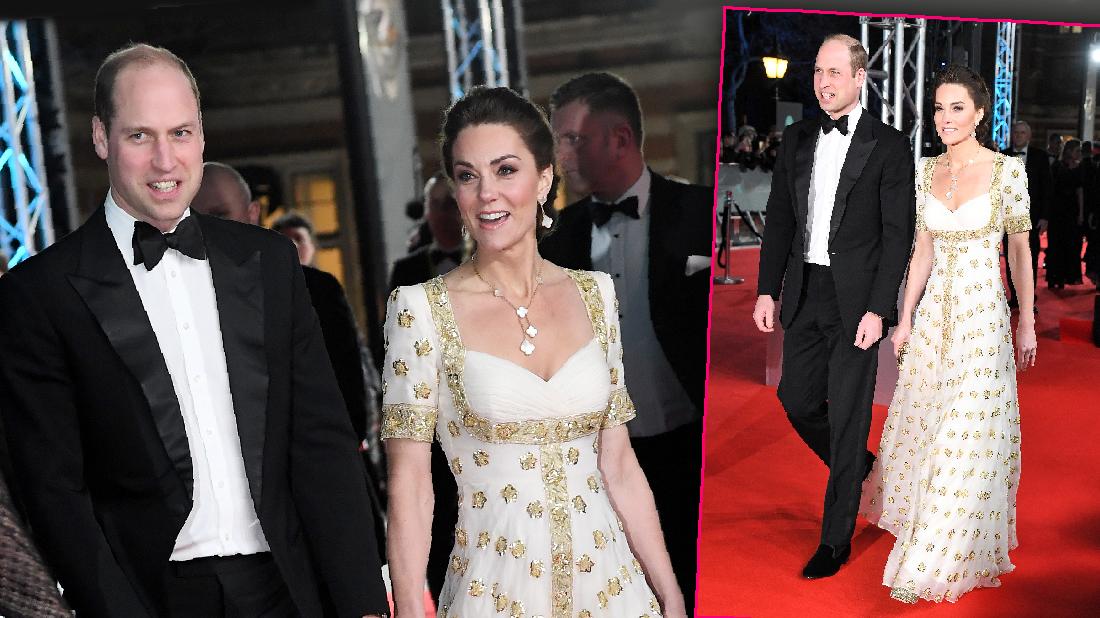 Prince William and wife Kate Middleton dazzled on the red carpet at the 73rd annual BAFTAs in London on Sunday night.
The ceremony, taking place at the Royal Albert Hall, is hosted by Graham Norton and honors last year's top films.
Onlookers gaped at the royal couple, with Kate, 38, looking ultra slim, walking alongside her 37-year-old husband.
As RadarOnline.com recently reported, sources say William is worried about Kate's weight during the royal shakeup.
Article continues below advertisement
The couple were determined to keep their true feelings hidden, the source told Radar, insisting that they would never speak negatively about Harry and his bride.
But Harry and Meghan wife shocked the world by stepping down from their roles as senior members of the royal family and moving to Canada.
Sources say they want to live in Los Angeles this summer as it appears they want to become financially independent by pursuing show business projects.
Harry has already hustled Hollywood voiceover work for his wife!
A video showed Harry and Meghan speaking to Lion King director Jon Favreau about work for the ex-Suits star last year.
Now the heir to the throne, William, and Kate are rubbing shoulders with top stars at the BAFTAs, including Margot Robbie, Scarlett Johansson, Laura Dern, Renee Zellweger, and Charlize Theron.
Front runners for awards included Todd Phillips' Joker (11 nominations) as well as Martin Scorsese's The Irishman, Quentin Tarantino's Once Upon a Time in Hollywood (10 nominations each), and Sam Mendes' World War One epic 1917.
The nominations were slammed as heavily male-led and all-white and William disliked the lack of diversity.
BAFTA has since promised a "careful and detailed review" of its voting system.
The awards show's leaders asked guests to make "sustainable" choices on the red carpet and encouraged them to re-wear something they already own as opposed to buying something new.
Scroll through Radar's gallery for more!
Scary Skinny?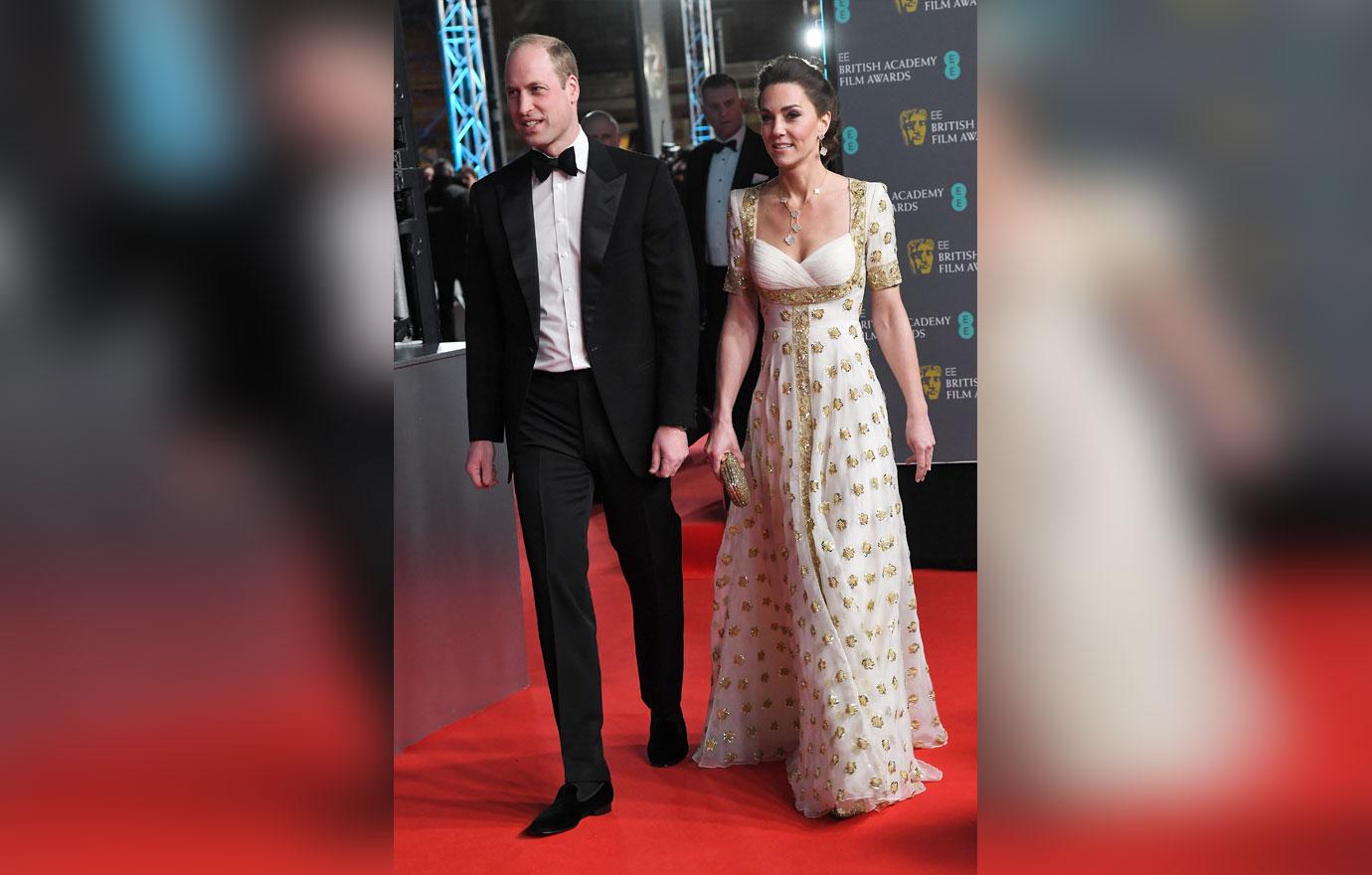 Kate looked like a toothpick in a long pale dress at the awards show.
Article continues below advertisement
Kate The Great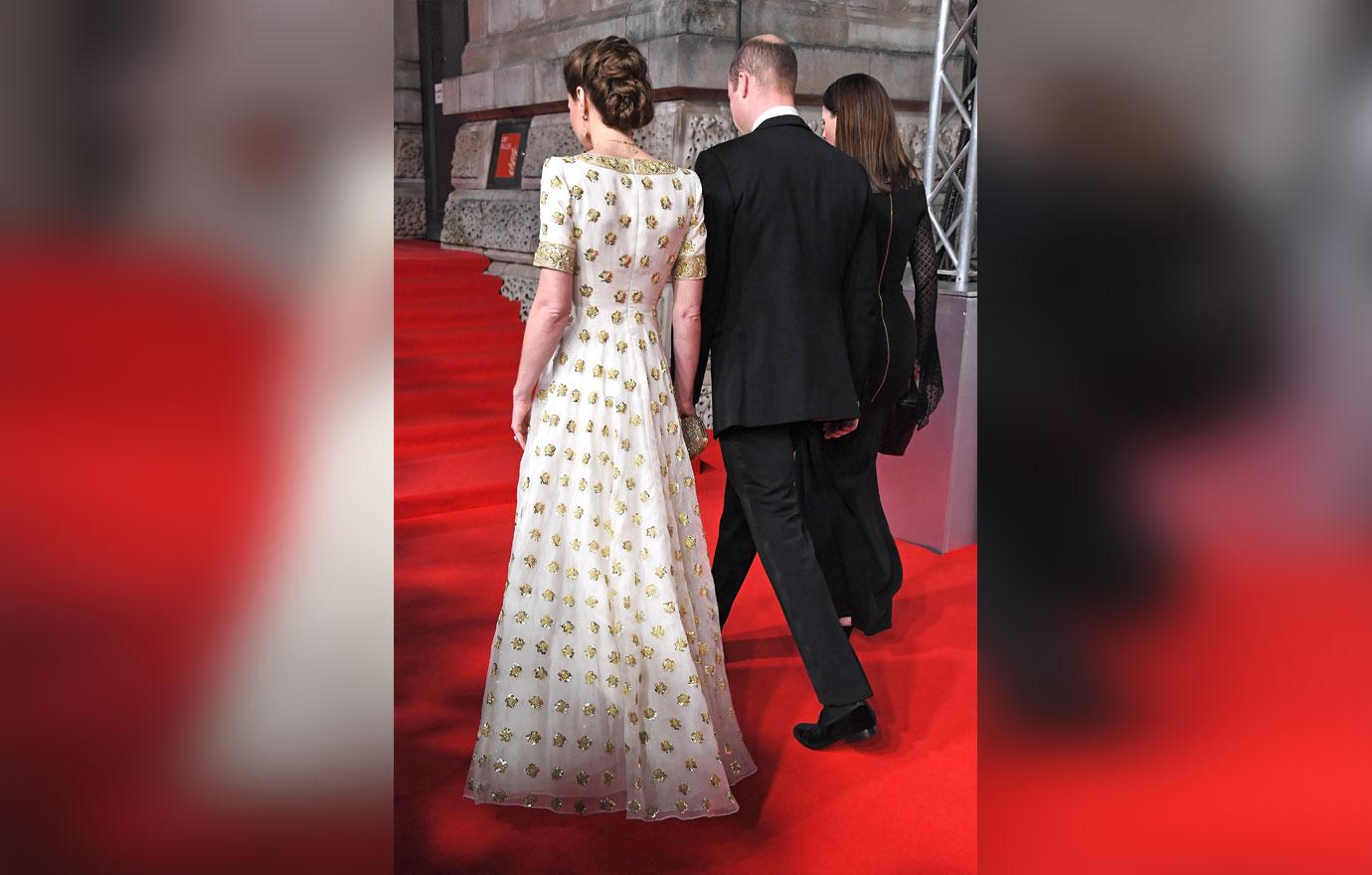 The British public adores William's wife, the mother of three, especially after the Meghan fiasco.
Article continues below advertisement
Big Appearance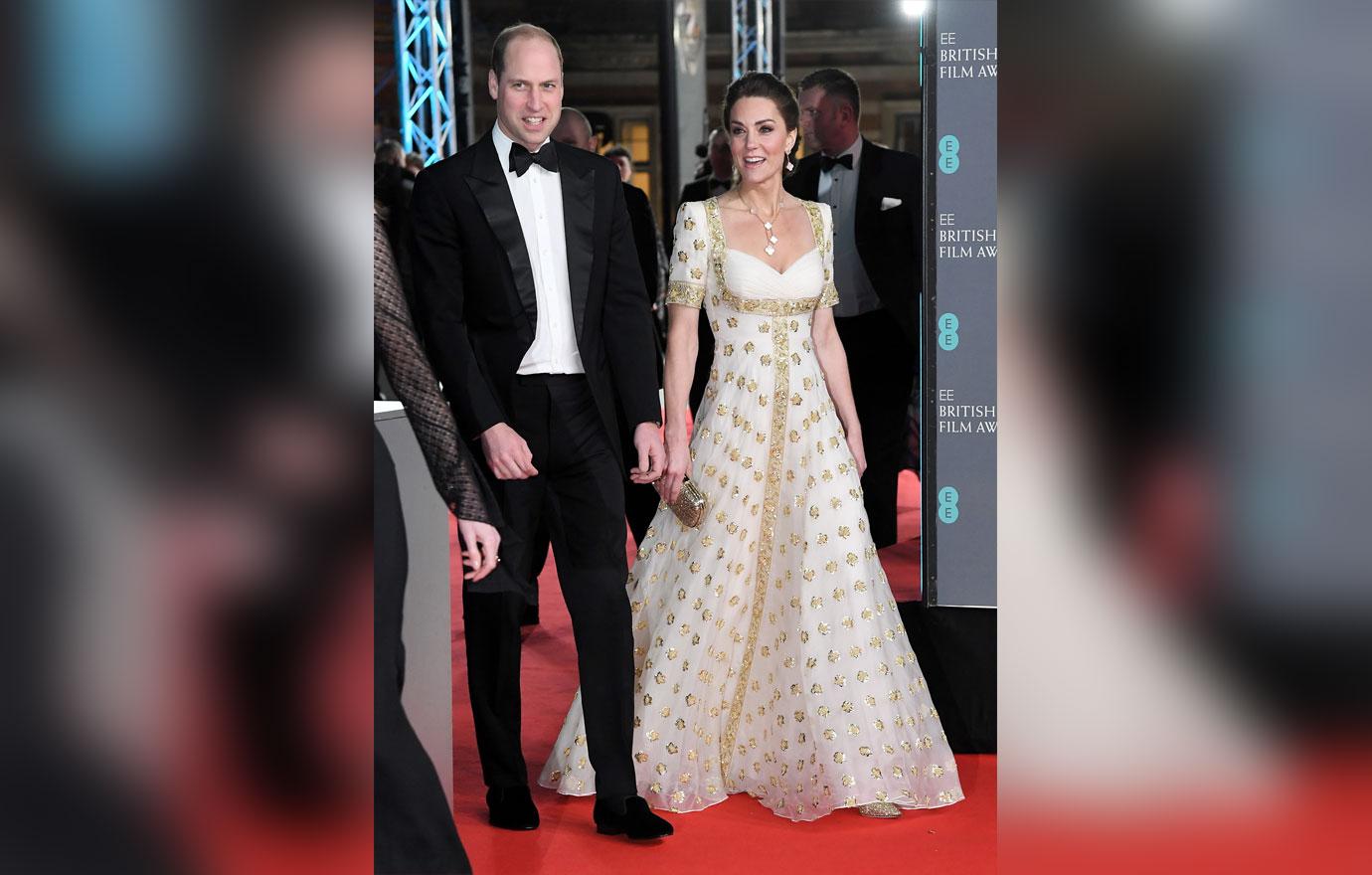 The royal couple usually attends the BAFTAs, and Sunday night was no exception.
Article continues below advertisement
Nice Look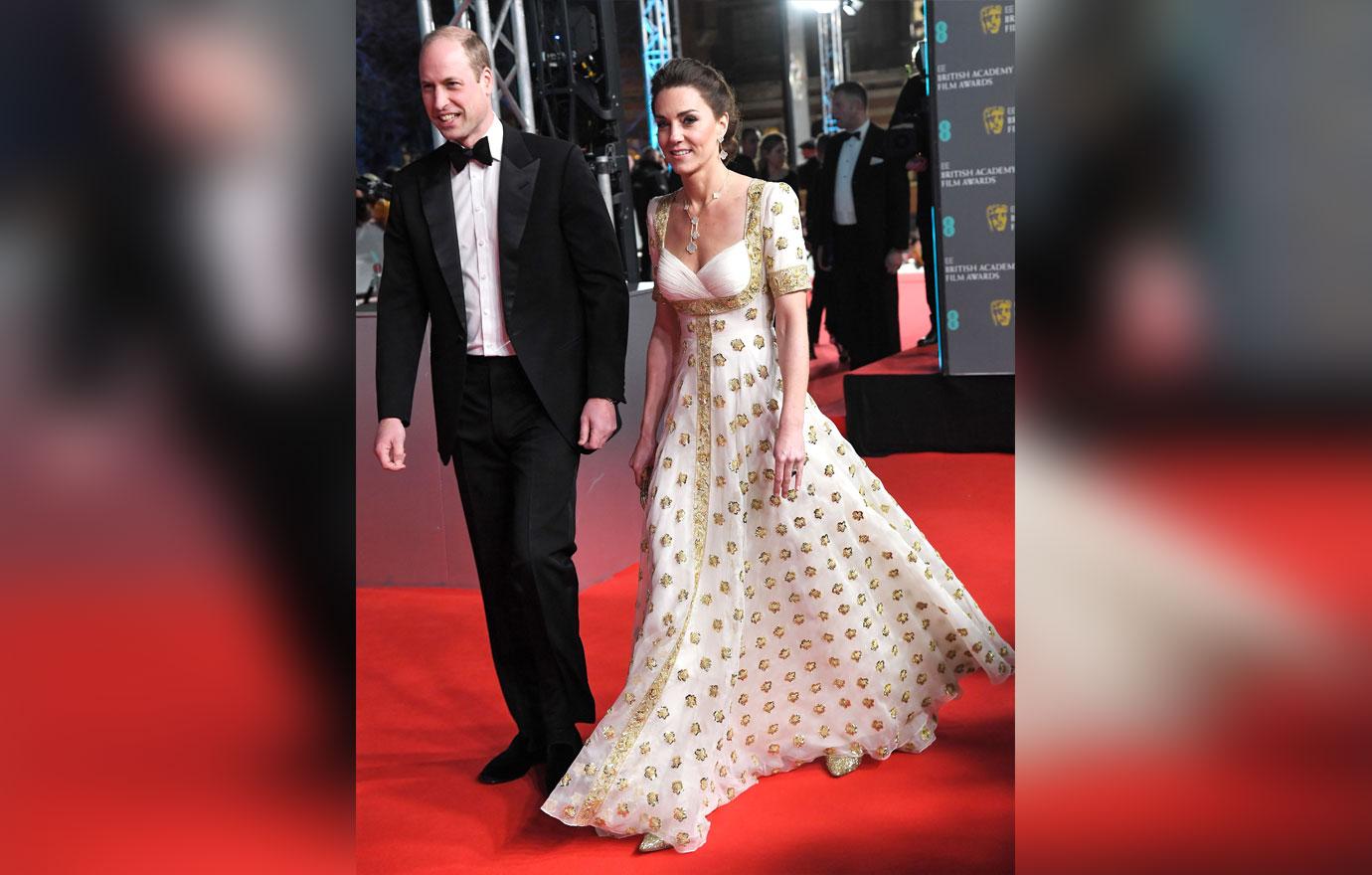 Kate wore a dress with sedate short sleeves but that also showed off her very tiny waist and bust.
Article continues below advertisement
Couple Hailed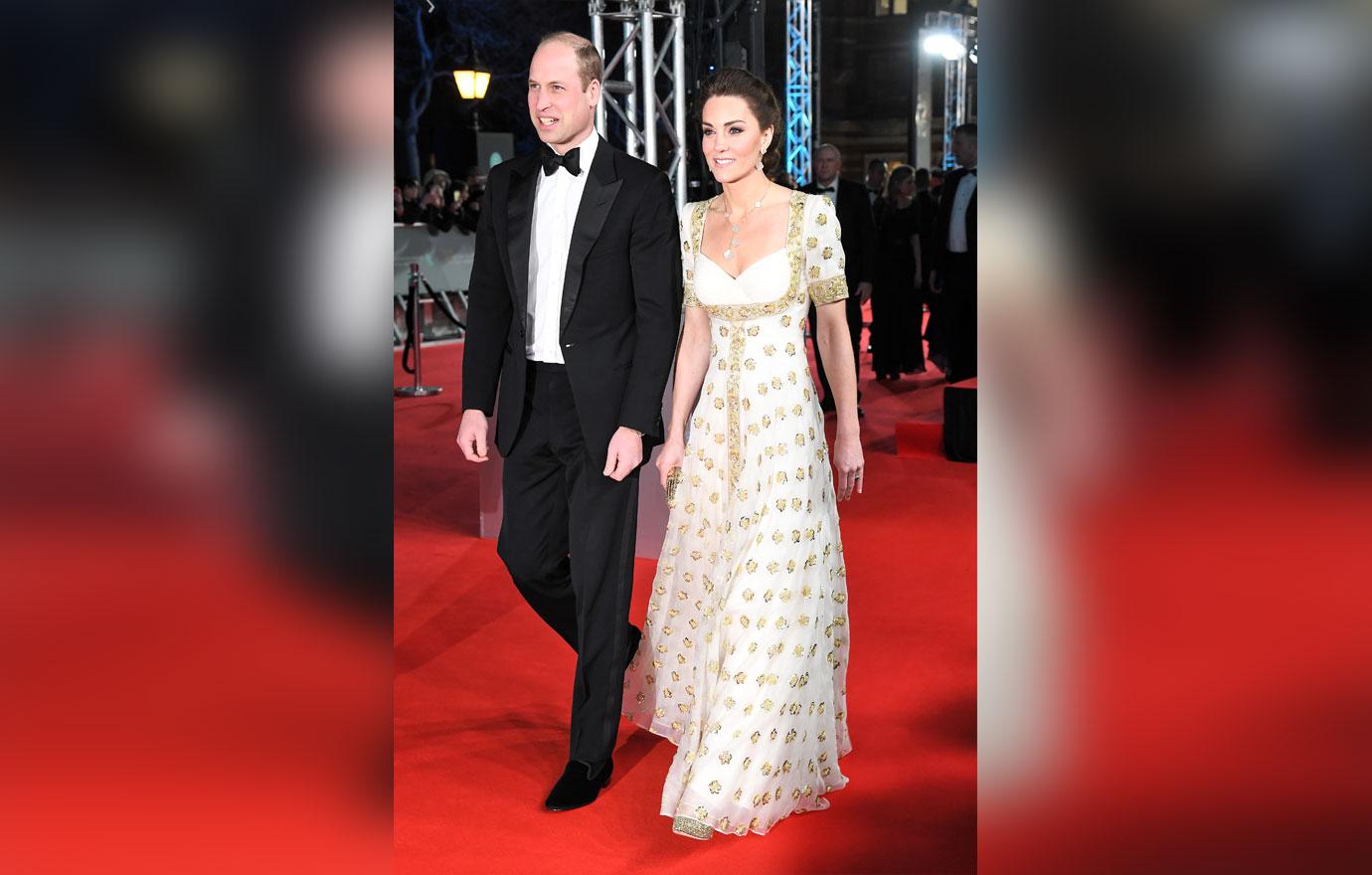 The heir to the throne and his lady hit the star-studded red carpet on February 2.
Article continues below advertisement
Bombshell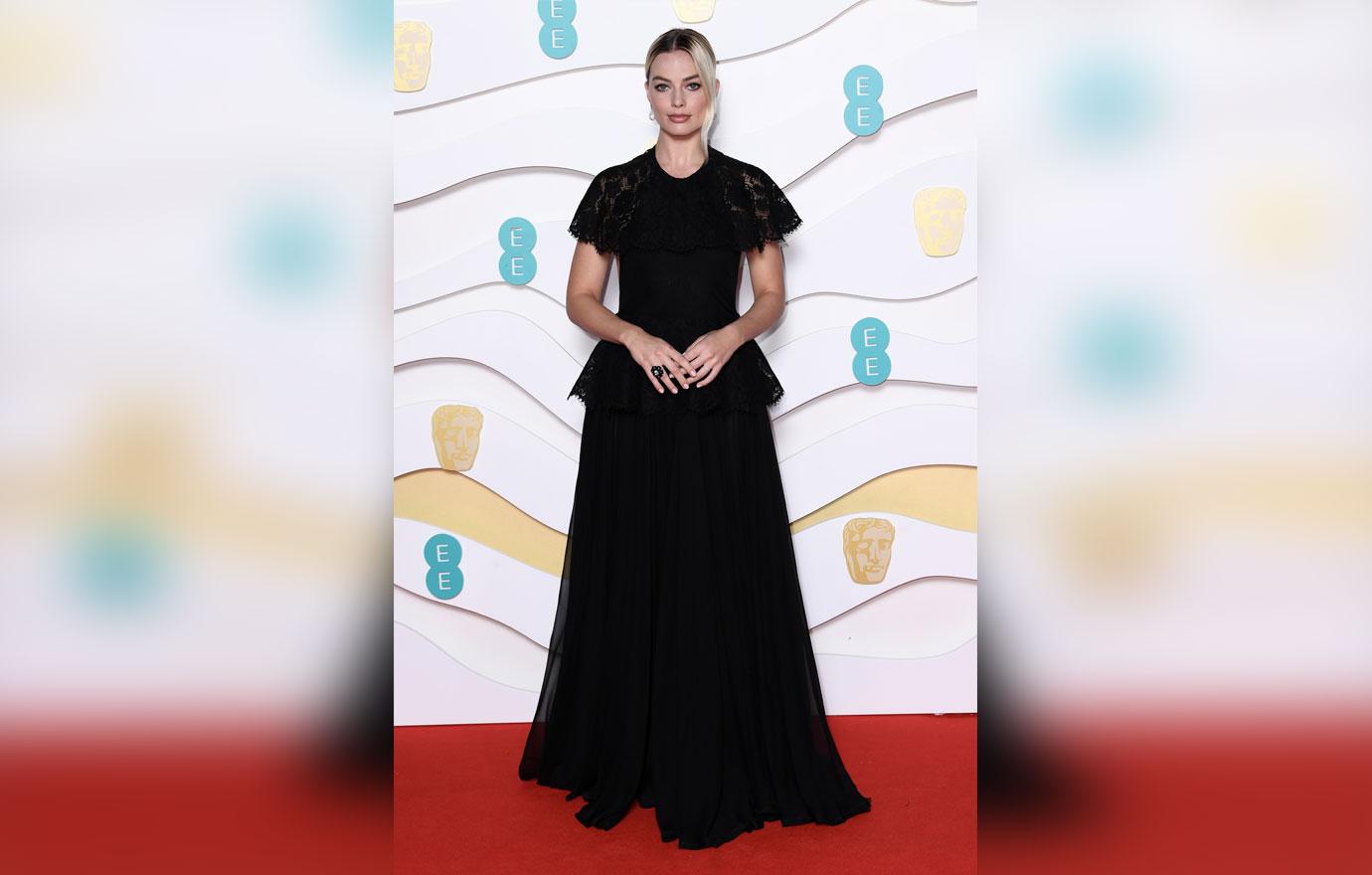 Margot Robbie thrilled in a black dress with short lacy sleeves to support her movie about Fox News.
Article continues below advertisement
Pretty In Pink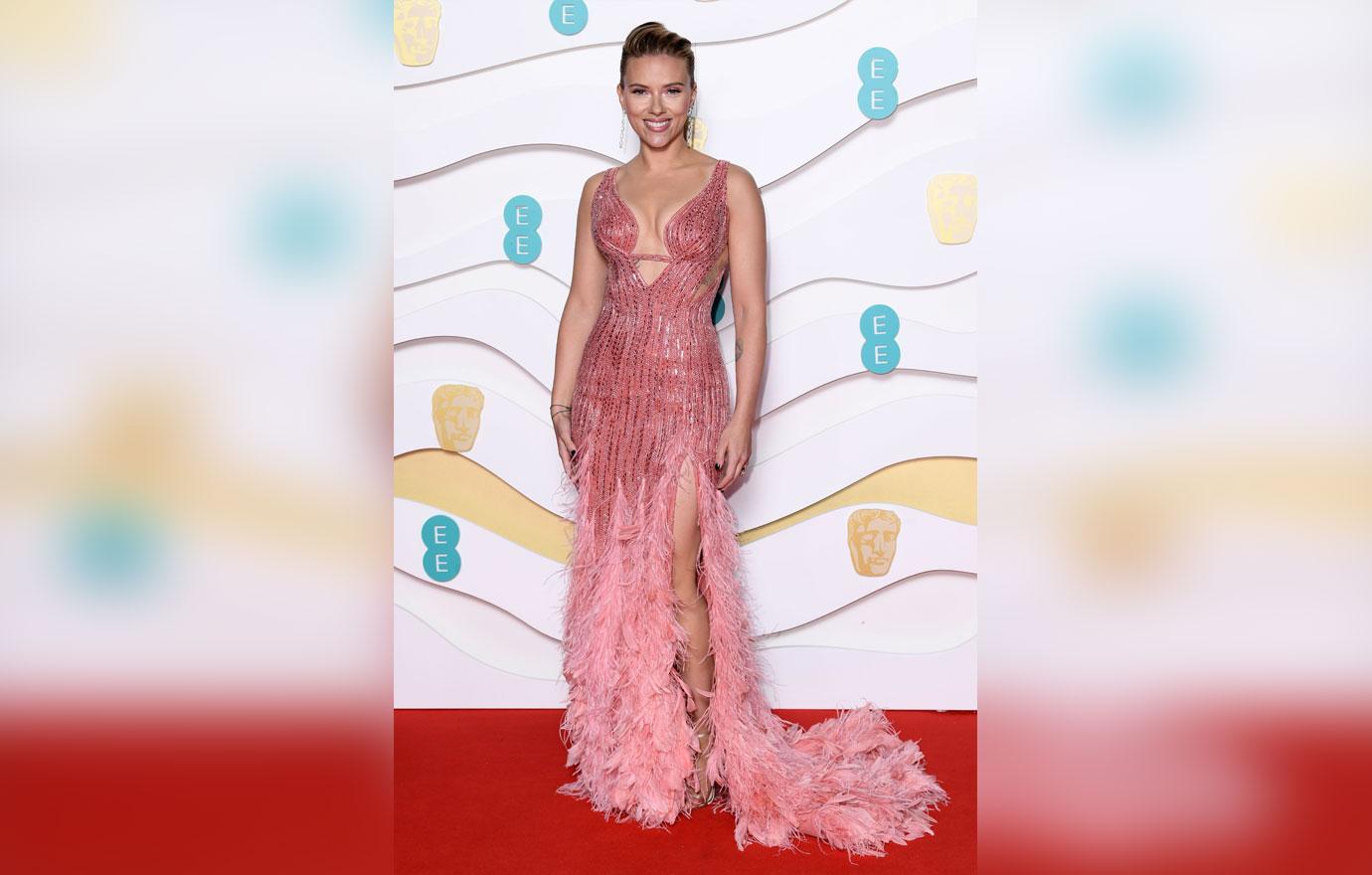 Scarlett Johansson showed off her body in a shiny fitted long dress with an odd feathered bottom.
Article continues below advertisement
Red Moment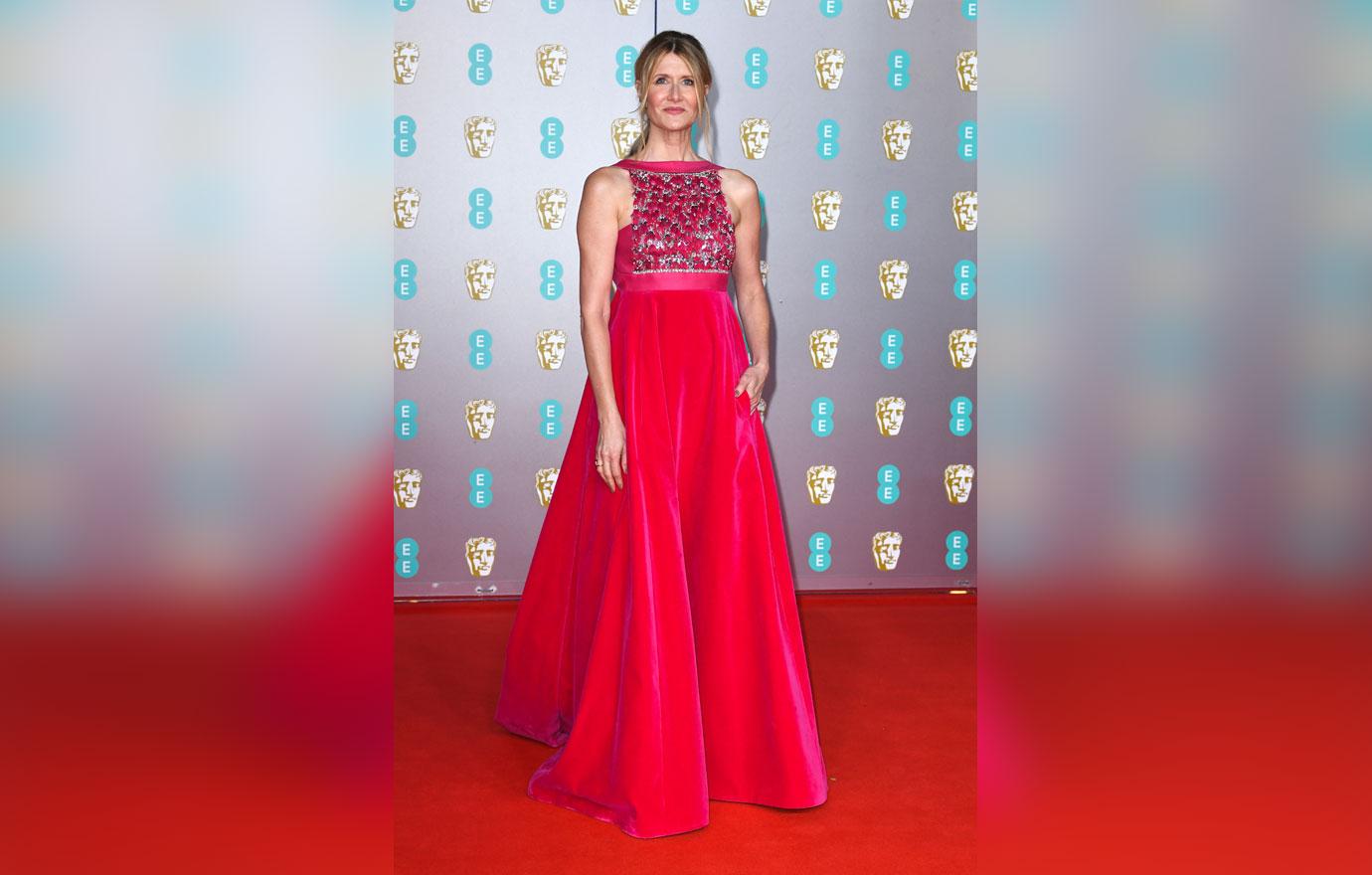 Actress Laura Dern rocked the red carpet in a sleeveless gown.
Article continues below advertisement
Judy Success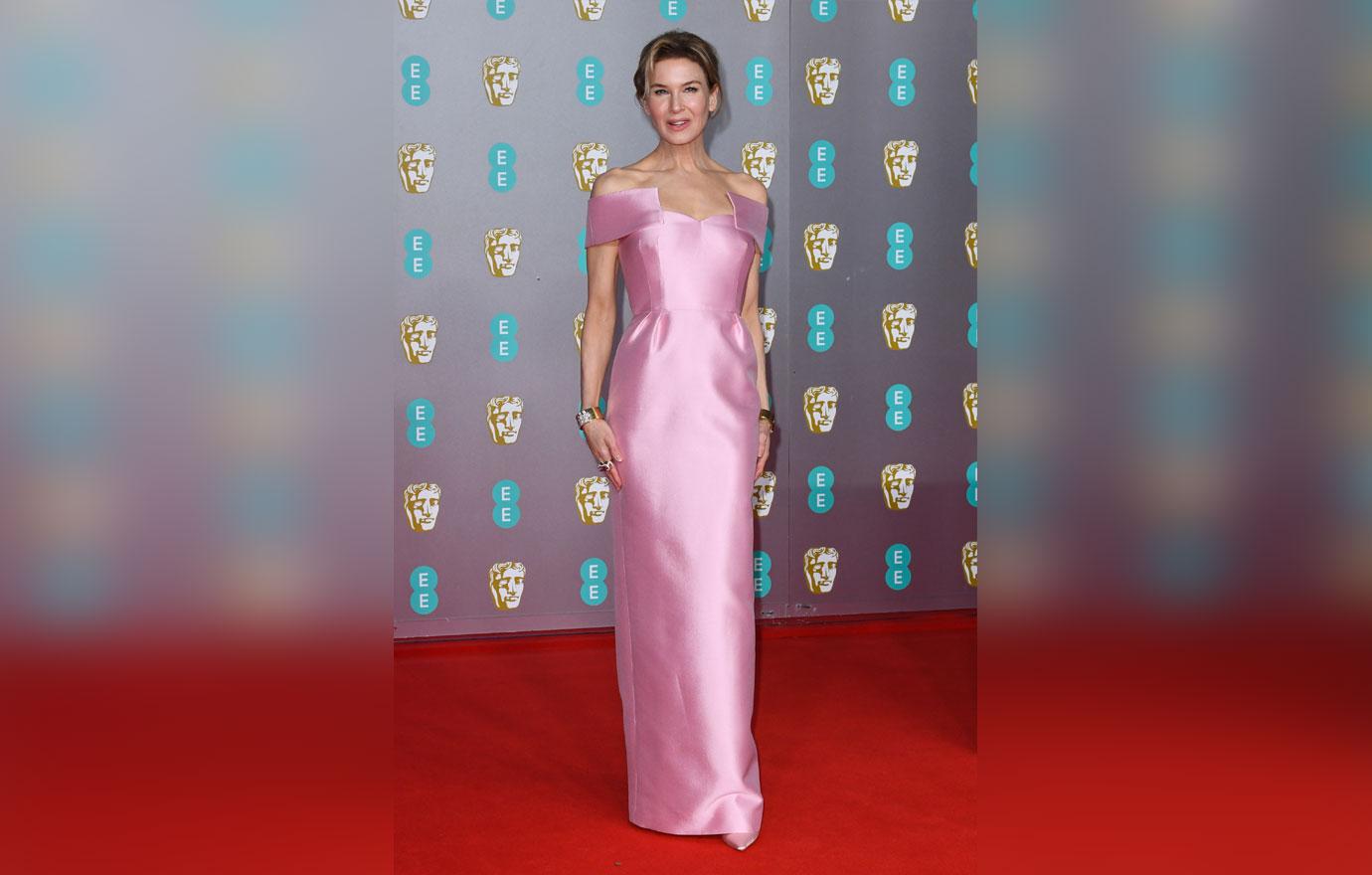 Renee Zellweger appeared in a satiny pale pink, off-the-shoulder number.
Article continues below advertisement
Fashion Forward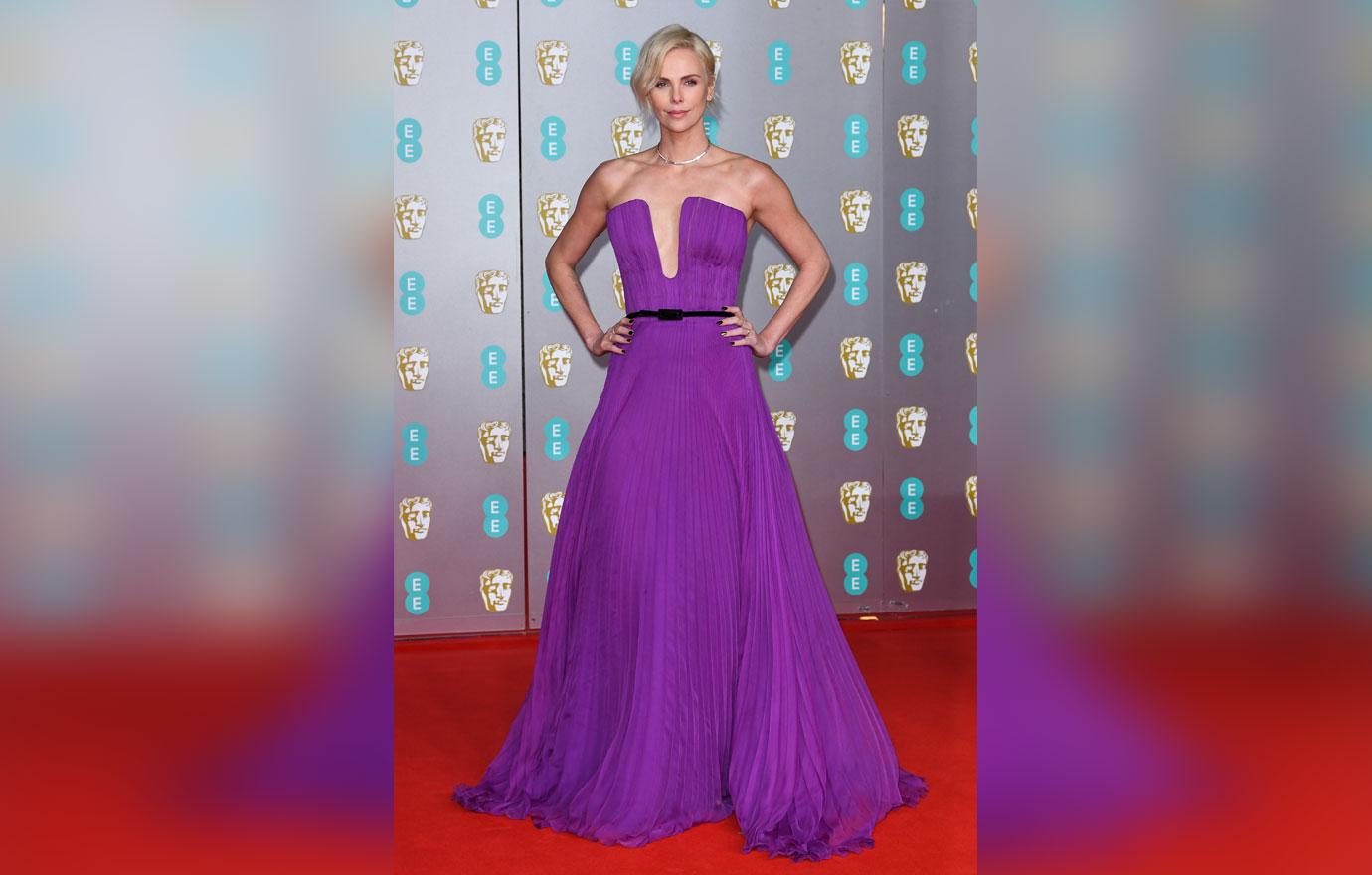 Charlize Theron flaunted herself in a long purple, low cut, strapless dress with a small black belt accentuating her waist.