13 Fashion Scandals Of The Royal Family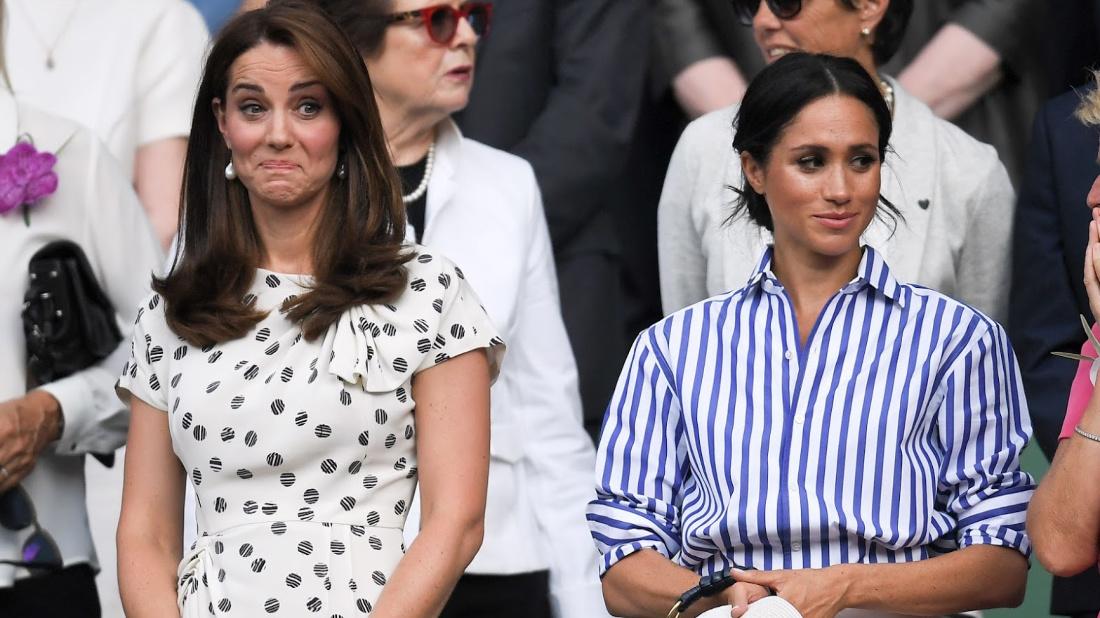 The royal family has had their fair share of scandals. Being a royal means there are fashion rules that must be followed — with some being more obvious than others. For example, it was a bold move when Princess Beatrice wore an outlandish fascinator hat to William and Kate's wedding. However, when Meghan Markle caused a minor stir for not wearing a name tag to an event and for wearing jeans to Wimbledon, it left many Americans scratching their heads. Even Kate Middleton isn't safe from a royal fashion scandal, which she discovered when she wore a controversial color to a red carpet event.
Article continues below advertisement
Some of the royal fashion scandals actually make the royal family seem more down-to-earth. When the Duchess of Sussex accidentally left the tag on her dress, many people could sympathize. Fans love it when Middleton recycles a dress for a public outing or breaks royal protocol and wears wedges (which the Queen hates) instead of heels. From Pippa Middleton's bootylicious dress to Prince Harry's bold costume, get the scoop on 13 of the royal family's most controversial outfits.
The Mad Hatters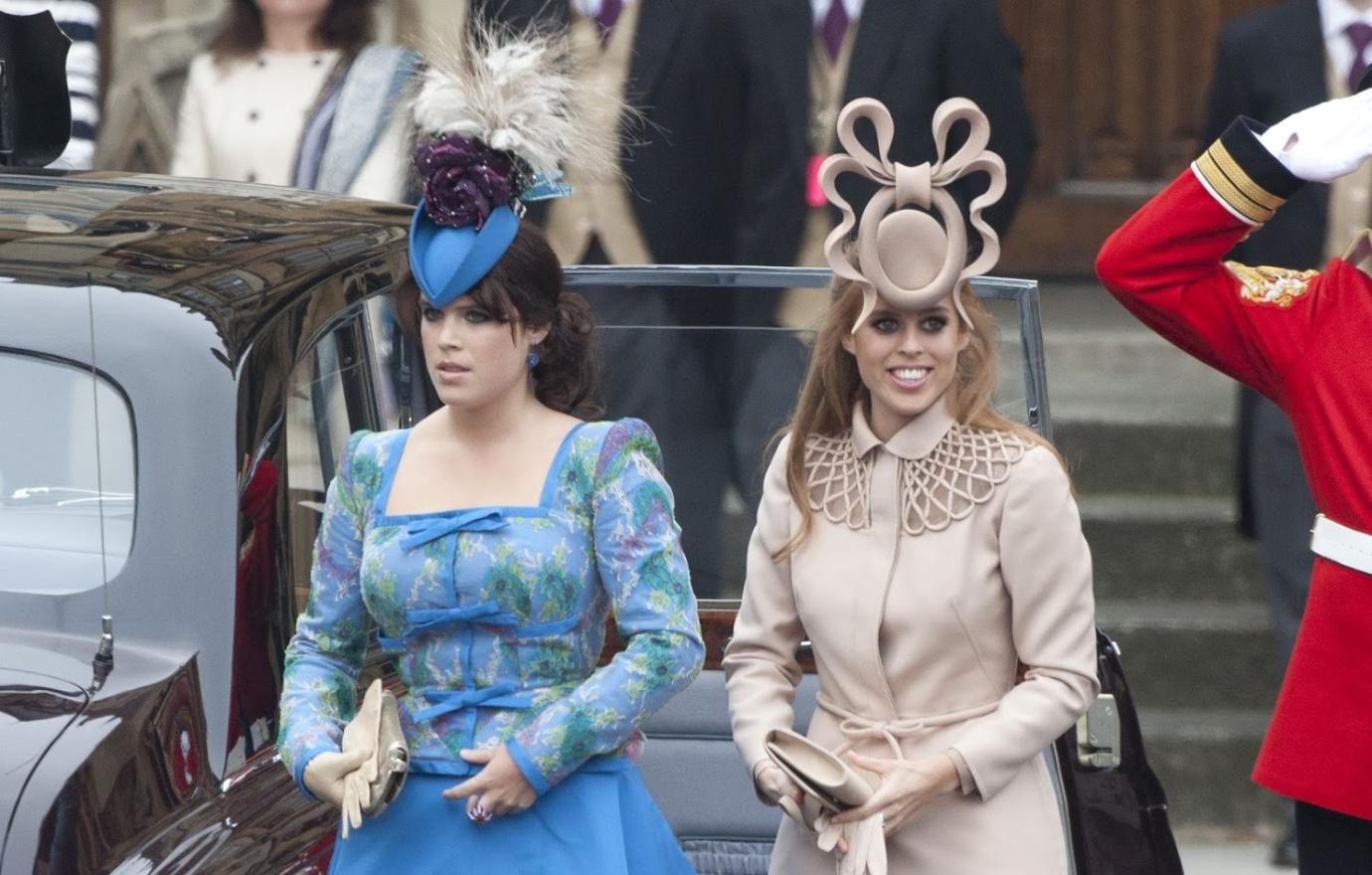 One of the most discussed details from Prince William and Kate Middleton's 2011 wedding was not her beautiful dress but those wild fascinator hats.
All eyes were on Prince William's cousins Princess Beatrice and Princess Eugenie and their over-the-top Philip Treacy designed fascinators.
Princess Beatrice wore the beige ribbon hat with her Valentino haute couture dress, while Princess Eugenie wore a blue headpiece with a giant purple flower and feather.
The ladies were strongly criticized for wearing such outlandish hats that took attention away from the bride. Princess Beatrice's hat was called everything from a fallopian tube to a toilet!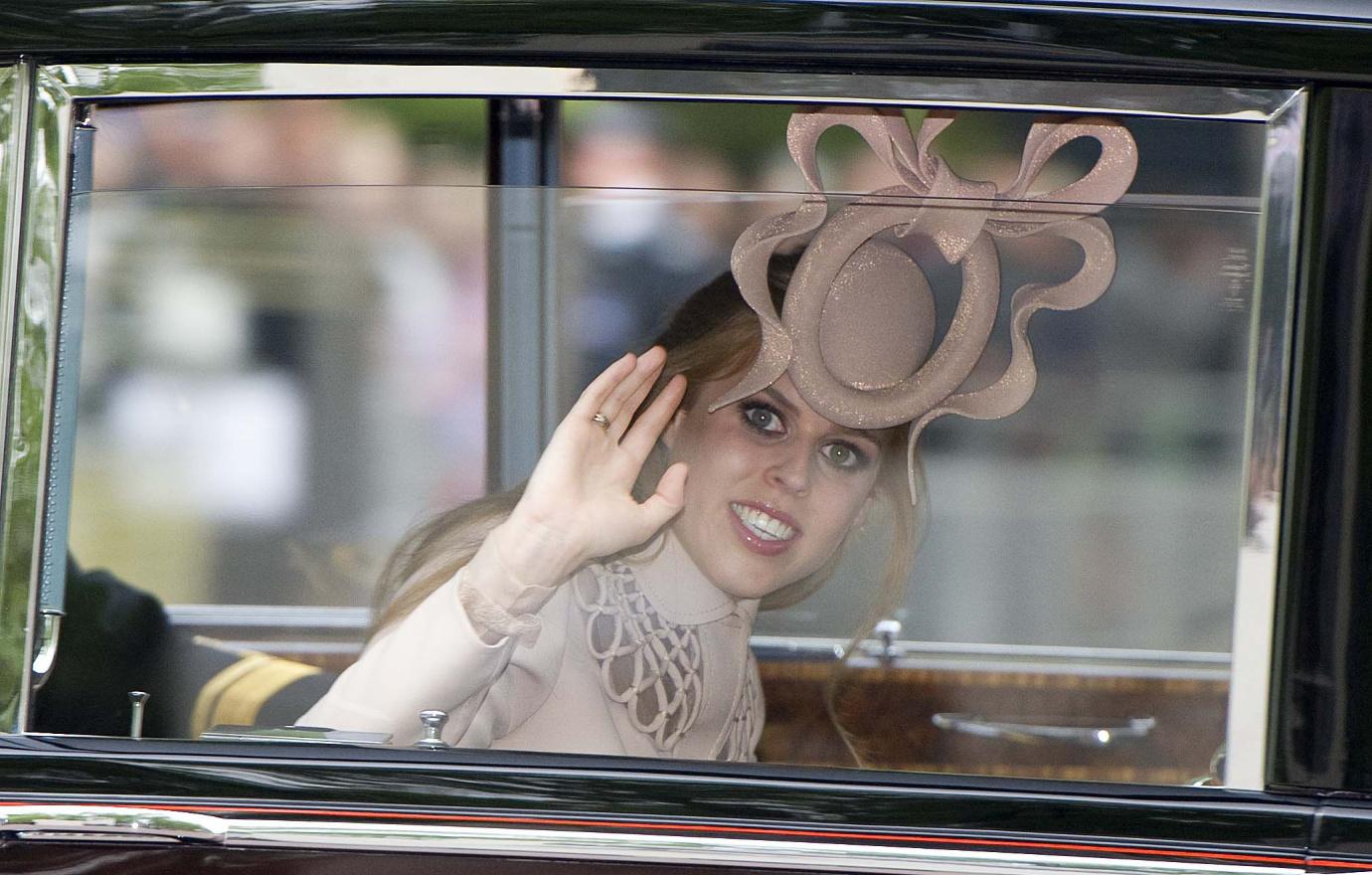 "There was a moment where I thought I would find myself with my head on a spike outside the Tower of London," designer Treacy said in an interview.
Princess Beatrice put all that controversy to a good cause, as she ended up selling her hat for over 80,000 British Pounds (around $104,000) in an auction, with the proceeds going to UNICEF and Children in Crisis.
Kate Middleton's Surprising Color Choice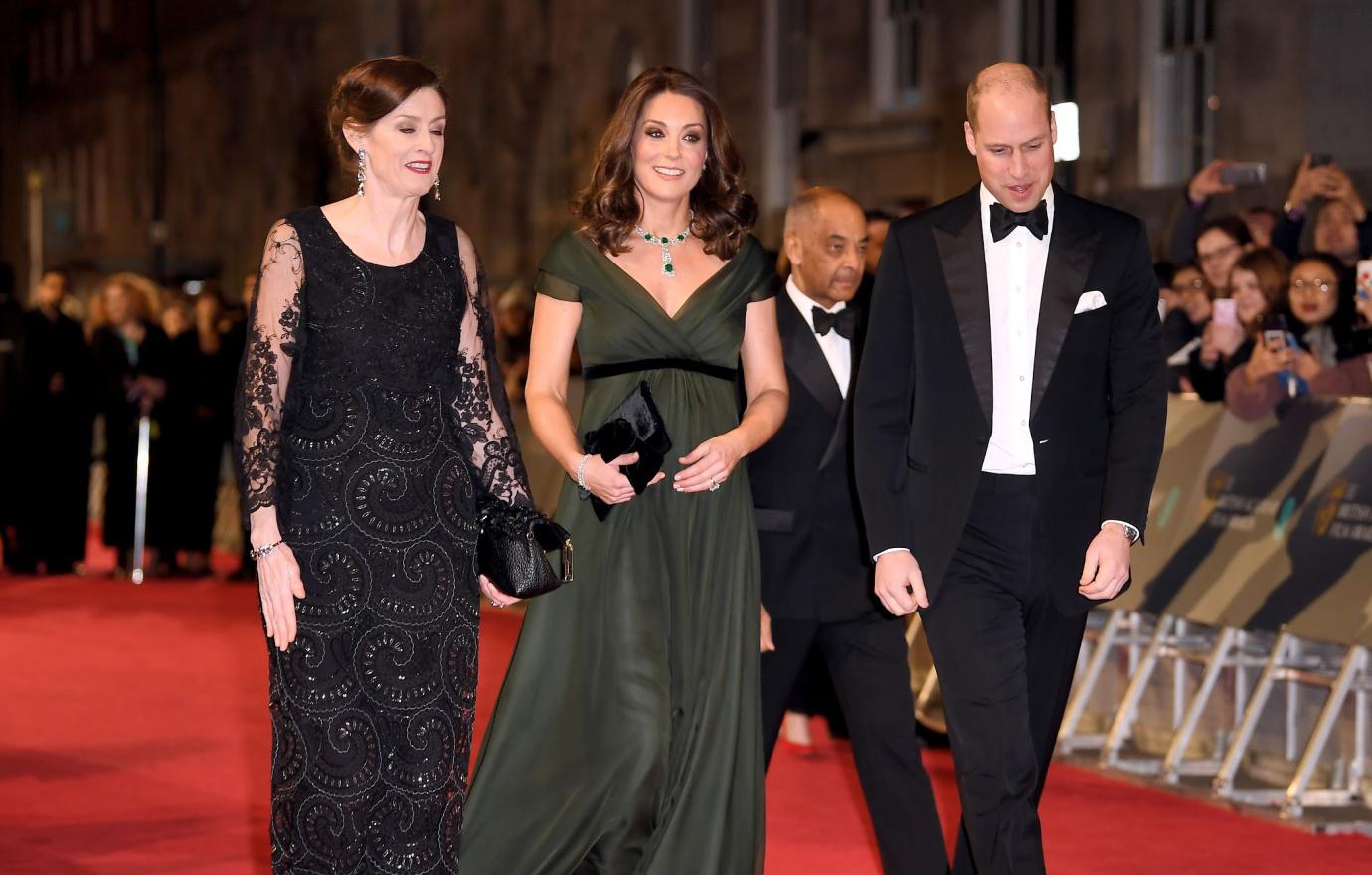 At the 2018 BAFTA Awards, almost every celebrity who attended the event wore black to support the Time's Up movement … that is, except Kate Middleton.
The Duchess showed up on the red carpet wearing a dark green Jenny Packham dress, which raised quite a few eyebrows.
Was this her way of saying she doesn't support Time's Up? Likely not. Royal experts were quick to point out that the royal family is supposed to remain "politically neutral" and not doing so could be seen as a "breach of protocol." In addition, according to royal etiquette, the royal family should only wear black to funerals.
Perhaps the black sash on the dress was her way of subtly showing her support of the cause.
Article continues below advertisement
Meghan Markle's Disappearing Name Tag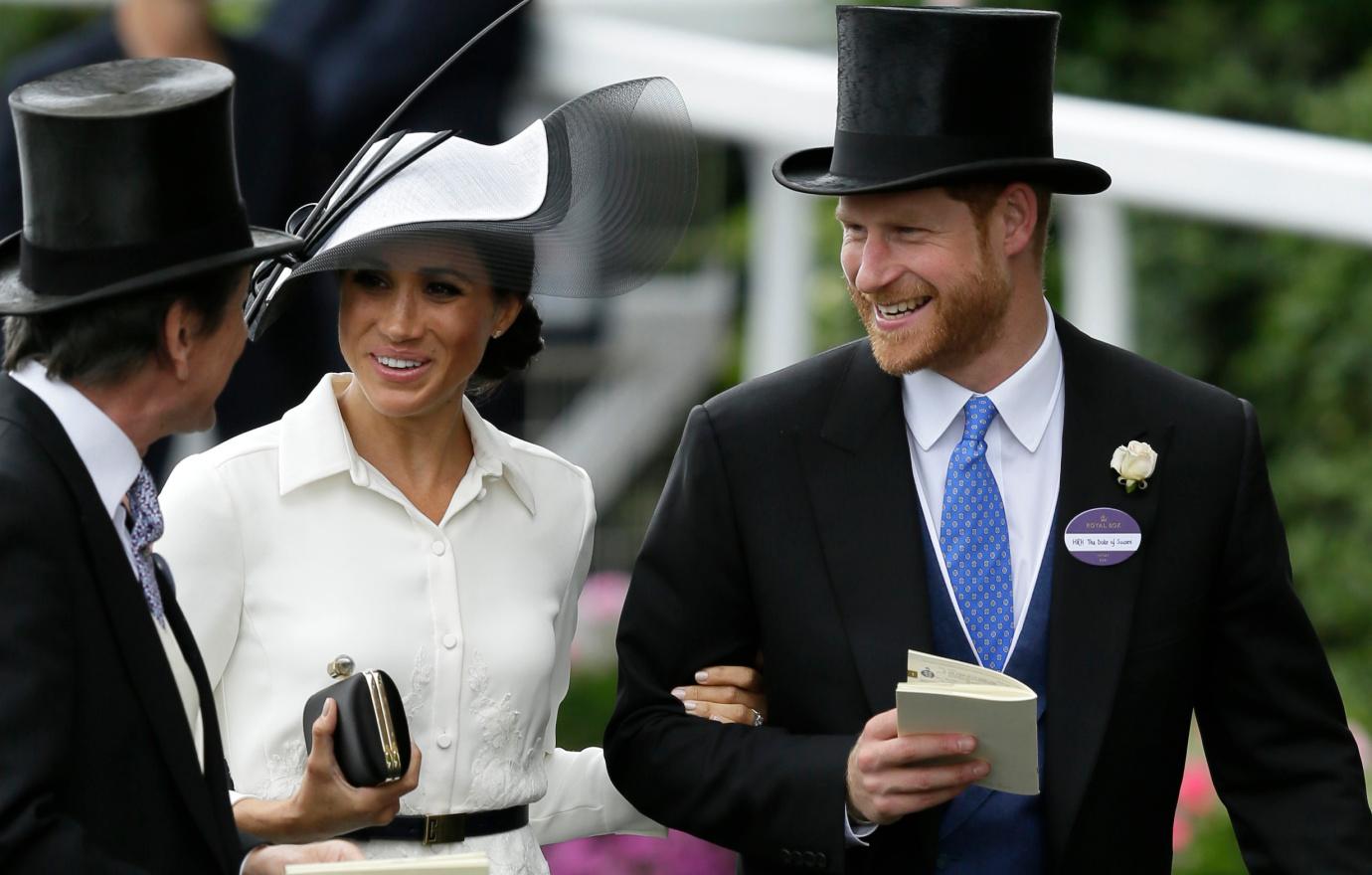 Meghan Markle attended her first Royal Ascot in England in 2018 with her husband, Prince Harry. She looked gorgeous at the horse racing event in a white Givenchy dress, but there was one small detail that caused a bit of a stir among royal watchers.
The event has a strict dress code, which means women must have covered shoulders, a fascinator and a name tag. Prince Harry wore his name tag, and Kate Middleton wore hers, but Markle was seen holding her nametag and didn't put it on during the event.
Article continues below advertisement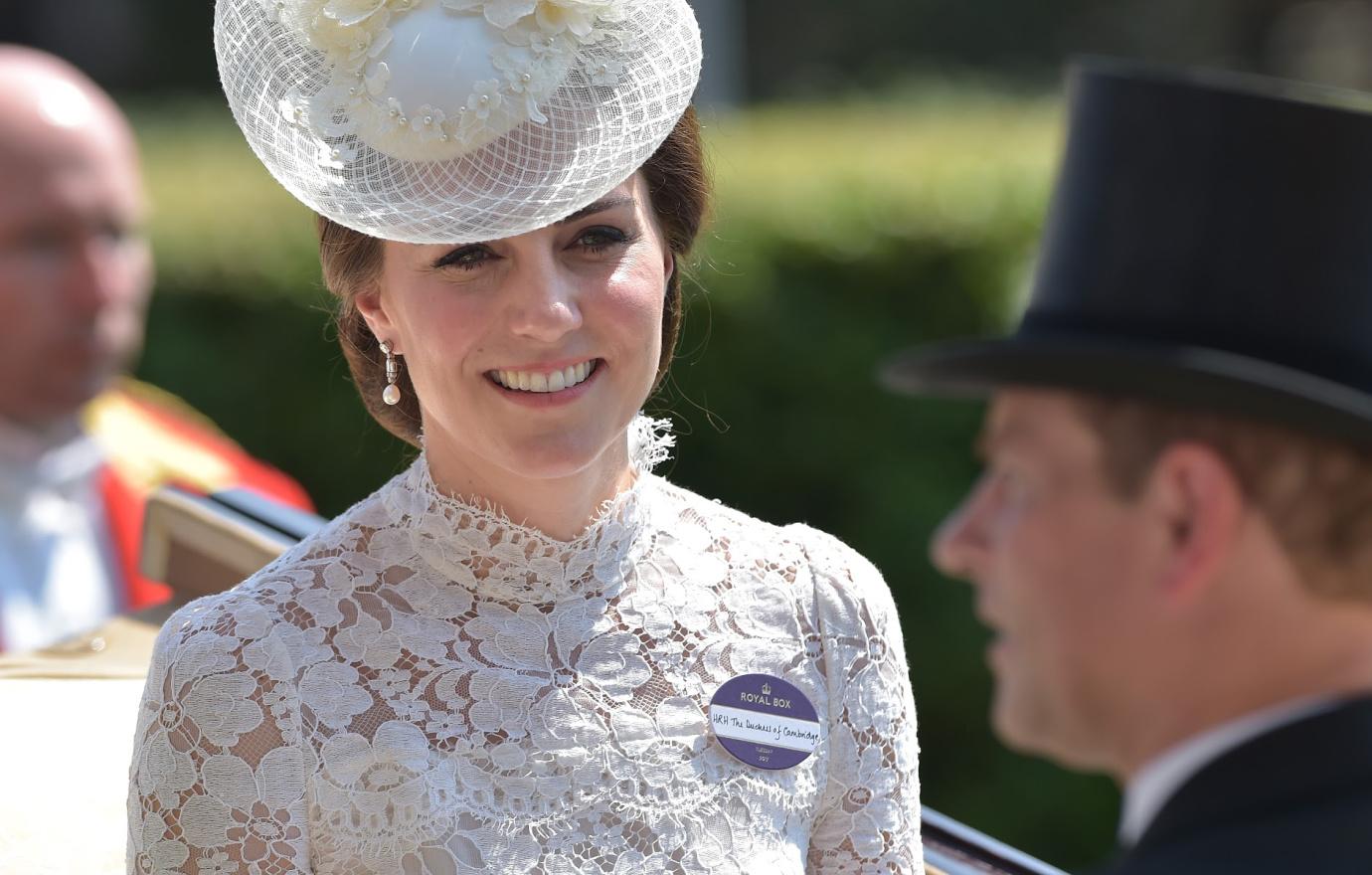 Even though Middleton wore her name tag throughout the event, royal experts say that the nametag is only required to get through security. In fact, several other royals — such as Princess Anne, Princess Eugenie and Princess Beatrice — were spotted without name tags as well.
Article continues below advertisement
Princess Diana's "Revenge" Dress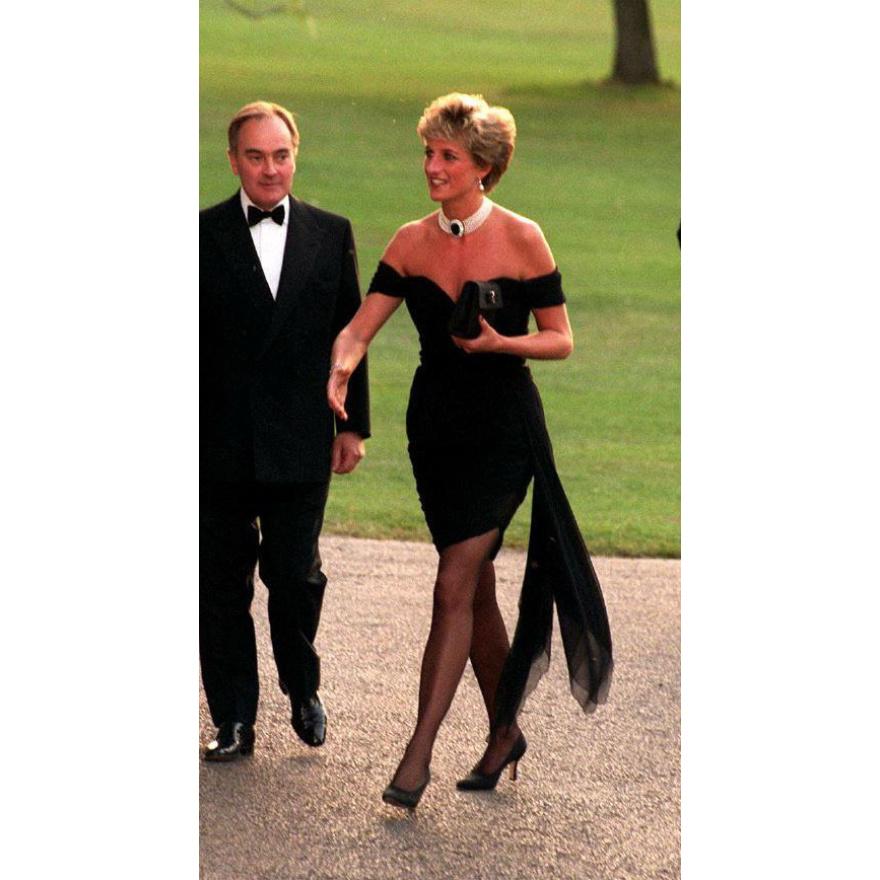 Princess Diana caused a few fashion controversies in her day, and her "Revenge Dress" takes one of the top spots. In 1994, Princess Diana arrived at the Serpentine Gallery looking gorgeous in a short black velvet dress. With its plunging neckline, it was a daring outfit for a royal, and she knew it would raise some eyebrows.
It was auctioned off in 2013, and the Auction house explained how the name "Revenge Dress" came about.
"We called that "The Revenge Dress." She wore that the same evening Prince Charles confessed to his adultery with Camilla. Diana had a public engagement at the Serpentine Gallery, and while some would have been like "I can't face it this evening" Diana went out in that dress looking drop dead gorgeous. She made a big statement right there."
Article continues below advertisement
Was Meghan Markle Showing Too Much Skin?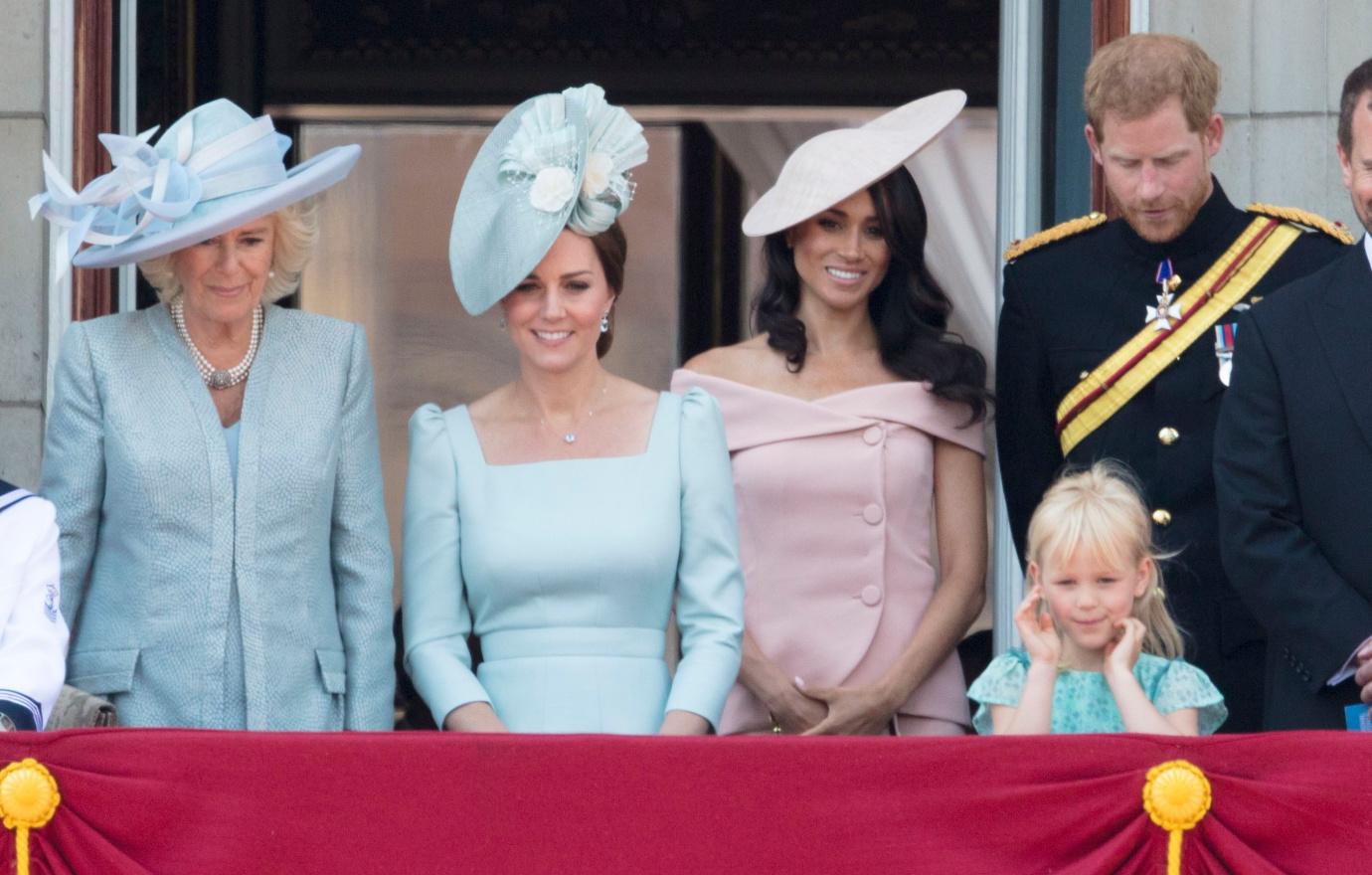 Markle attended her first Trooping The Colour ceremony wearing a gorgeous off-the-shoulder Caroline Herrera dress paired with a coordinating fascinator by Philip Treacy.
Even though there is no denying that her dress was gorgeous, many royal watchers called out her dress for being "inappropriate" saying that she was "pushing the limits" for the Queen's birthday celebration.
Compared to Middleton's more formal dress, her dress did show more skin, but this event doesn't have an official dress code, and Markle did look gorgeous.
Article continues below advertisement
The Queen Doesn't Approve of Kate's Wedges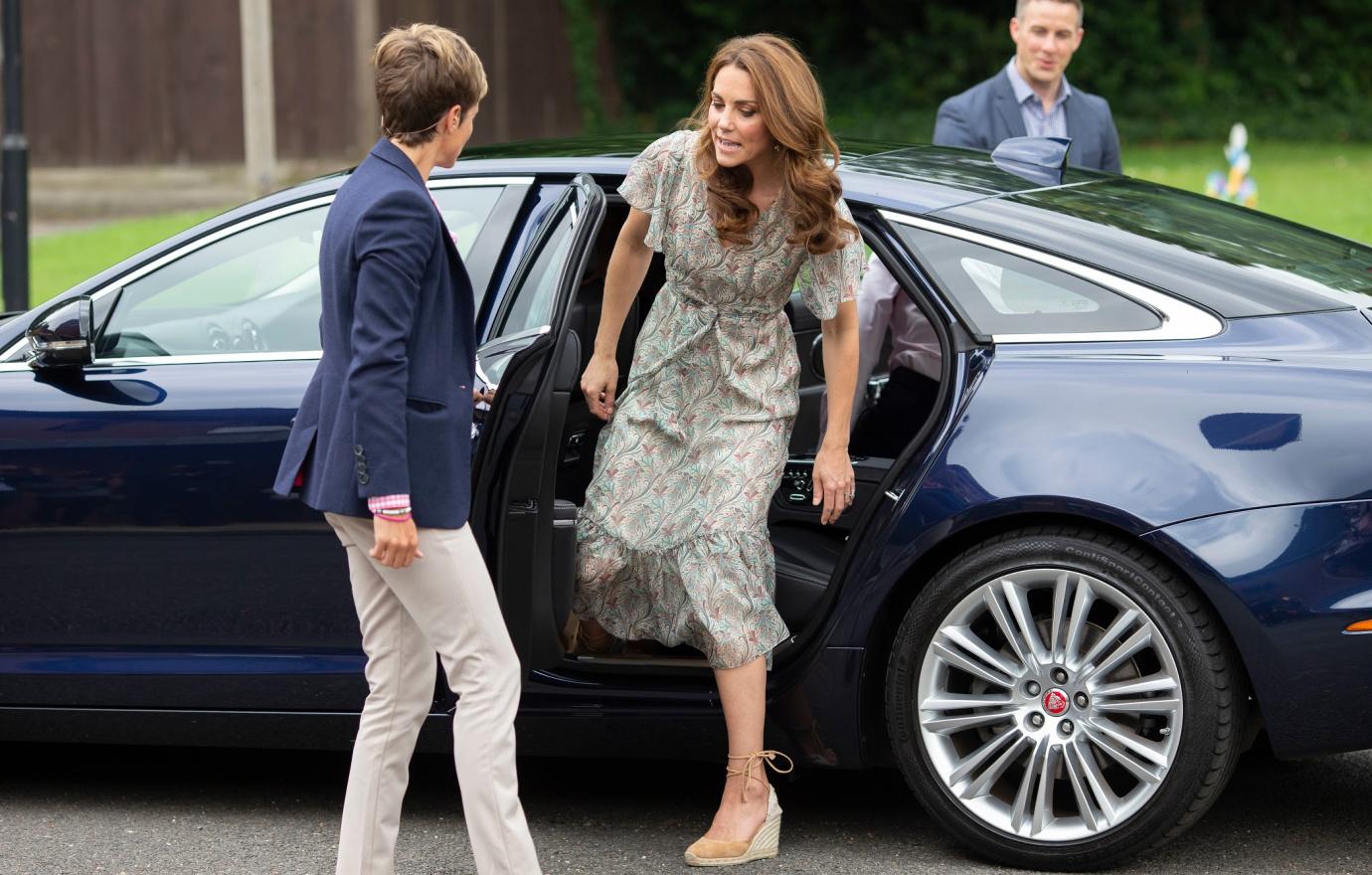 Middleton loves wedges. After all, they give a little bit of height, are easier to walk in than heels and look great paired with everything from dresses to jeans.
Unfortunately, the Queen doesn't agree.
"The Queen isn't a fan of wedged shoes. She really doesn't like them, and it's well known among the women in the family," a source tells Vanity Fair.
The Duchess still wears her preferred shoes … just not around the Queen.
Article continues below advertisement
Prince Harry's Controversial Costume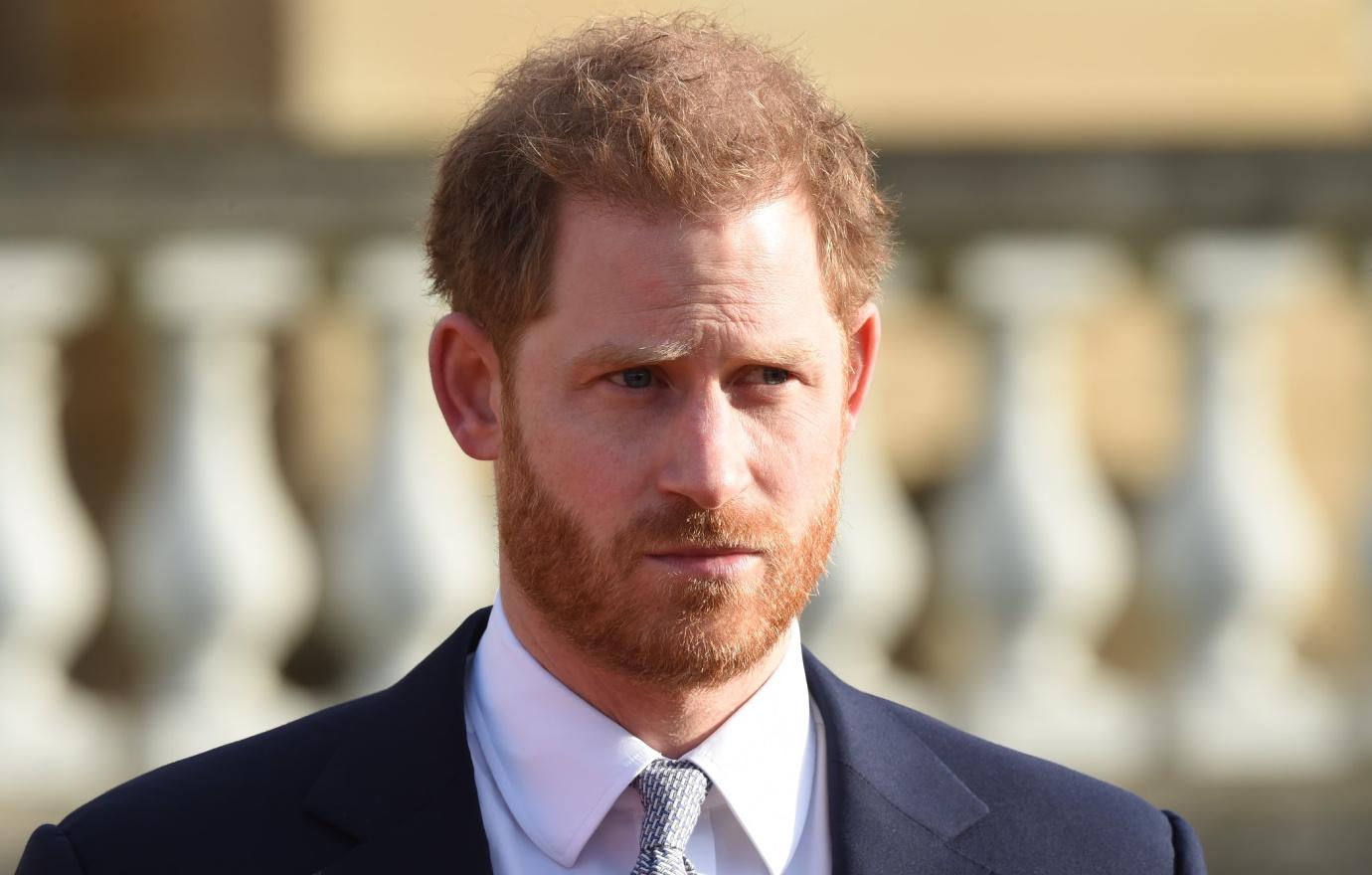 Prince Harry found himself in the middle of a royal scandal in 2005 when The Sun published pictures of him at a party dressed as a Nazi officer with a red swastika armband.
The Prince, who was 20 at the time, released a statement about his costume choice saying he was, "very sorry if I caused any offense or embarrassment to anyone."
Article continues below advertisement
Pippa's Famous Bum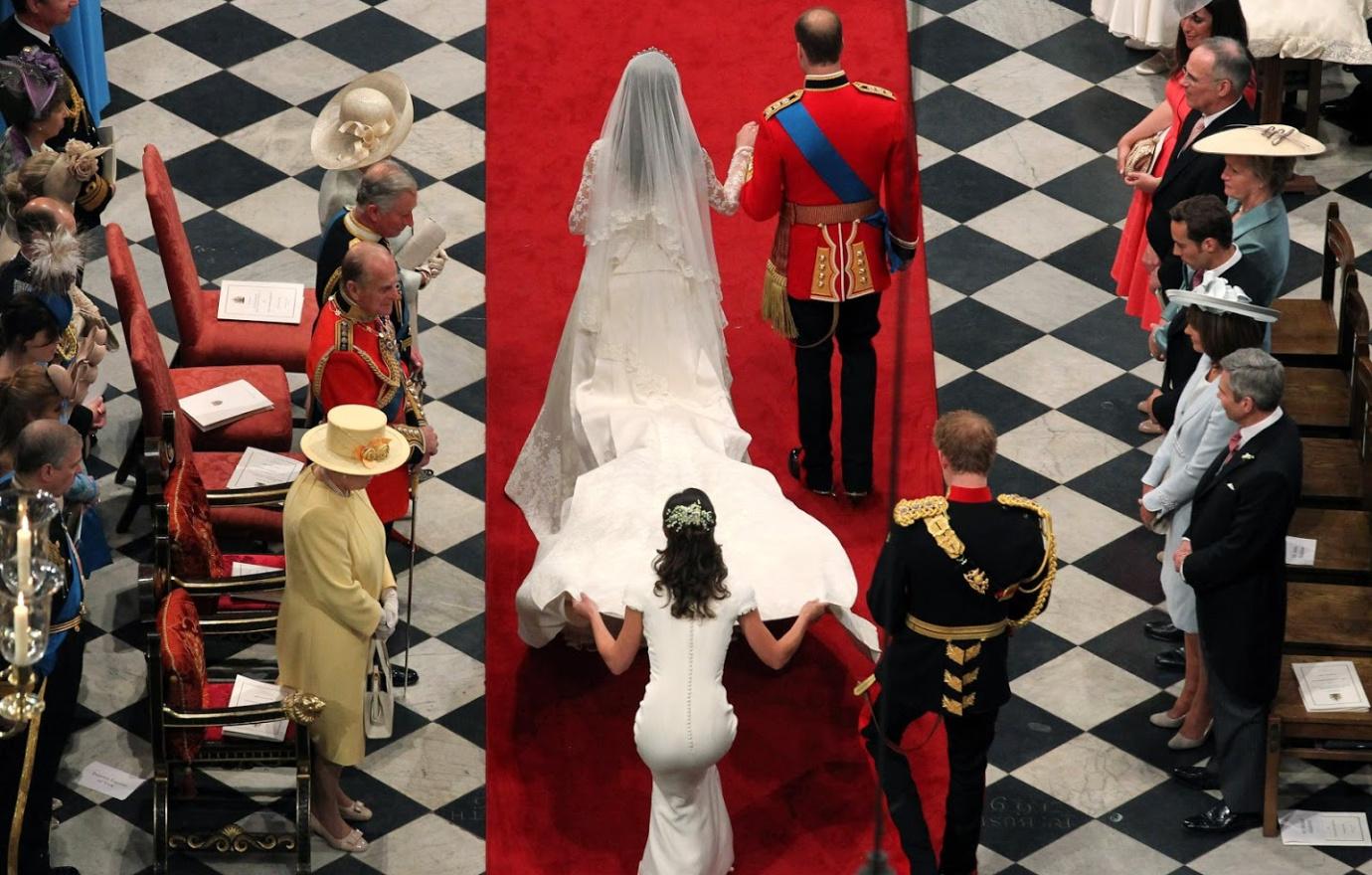 When Kate Middleton married Prince William in 2011, the talk focused on the wedding dress, Princess Beatrice's crazy hat … and Pippa Middleton's amazing bum.
Wearing a beautiful form-fitting gown as she carried her sister's train, fans couldn't help but notice her toned backside. In fact, some even say her butt upstaged the bride!
Article continues below advertisement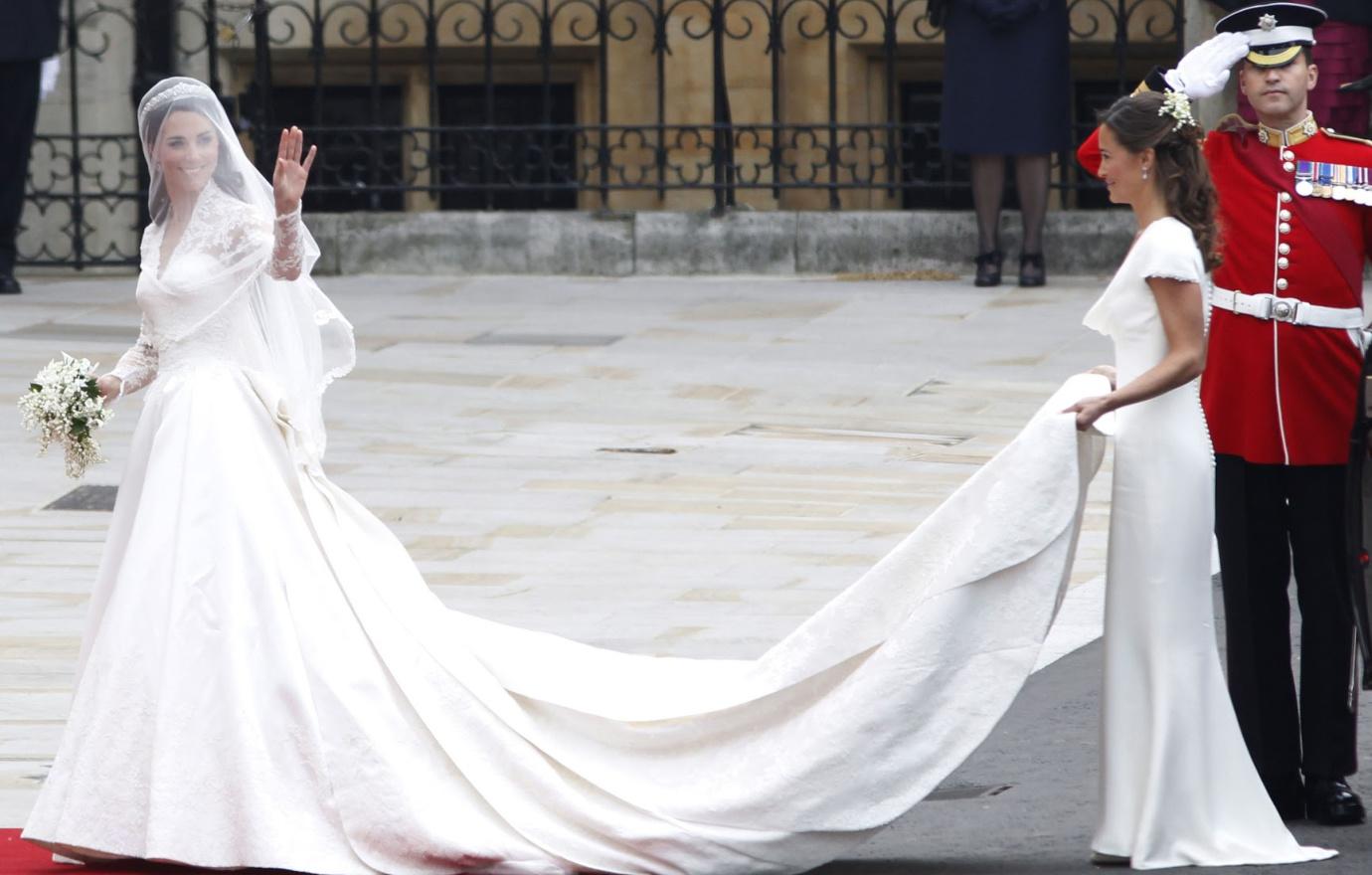 "It's a bit startling to achieve global recognition before the age of 30, on account of your sister, brother-in-law and your bottom," she joked in an interview.
Article continues below advertisement
Meghan Markle's Pantsuit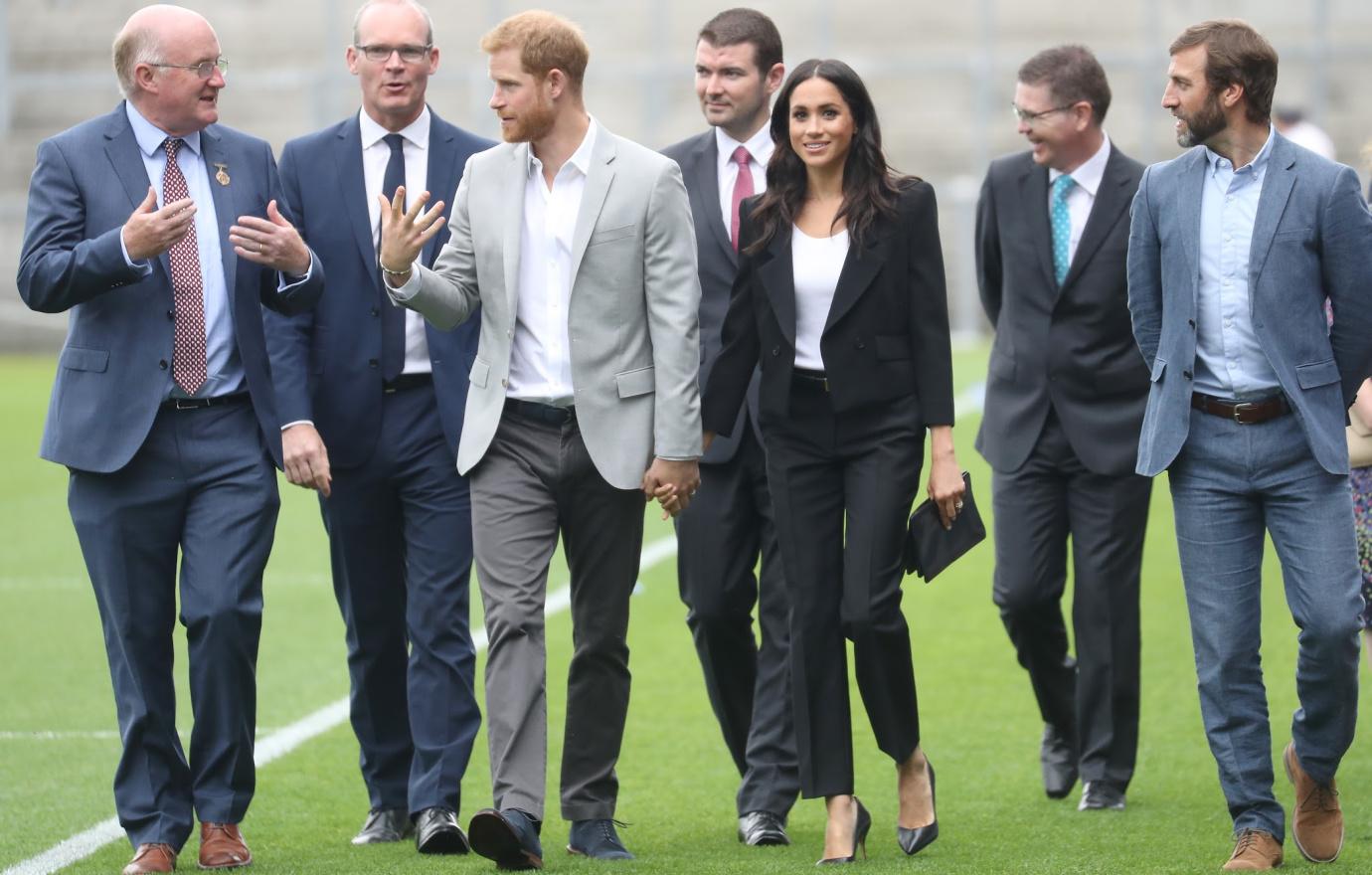 Markle looked chic as she paid a visit to Croke Park in Ireland in 2018 wearing a Givenchy pantsuit paired with black heels. Even though she looked fashionable, the Daily Mail reports that Prince Harry encouraged her to wear more traditional dresses when they visited Australia that same year.
"Meghan is being told she needs to stop dressing like a Hollywood star and start dressing like a royal. Meghan wanted to wear a tuxedo-style suit but Harry said it wasn't traditional enough," the source claimed.
Article continues below advertisement
Kate Middleton's "Recycled" Wardrobe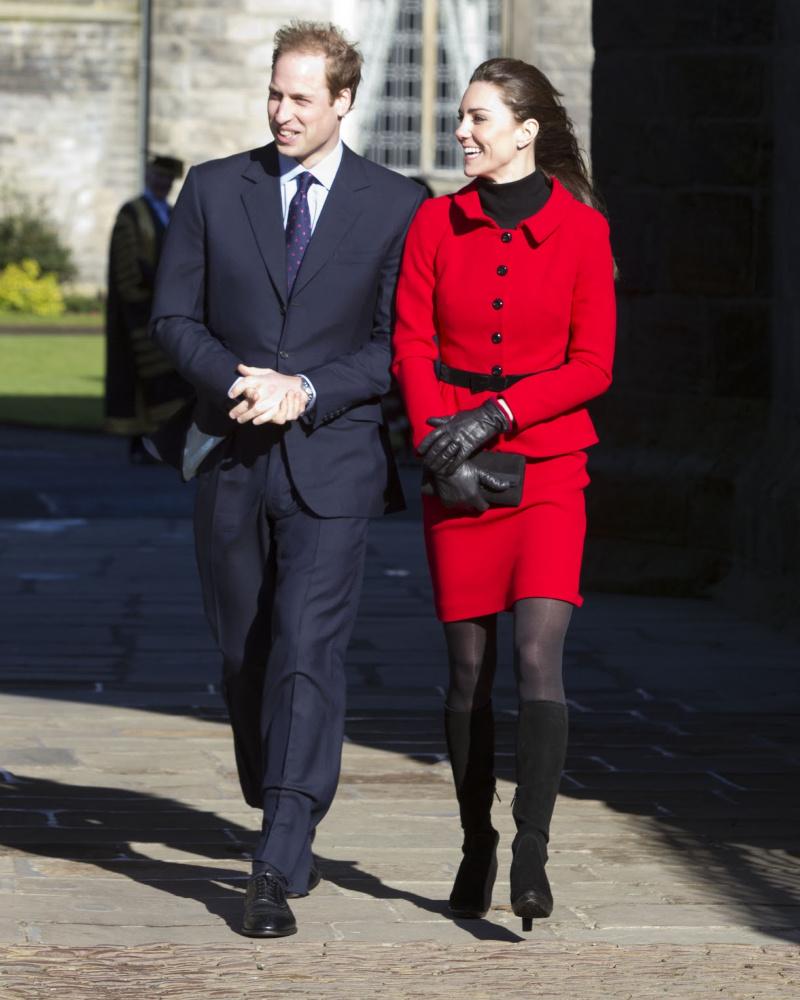 Most people wear clothes more than once, but when a royal wears something more than once, it makes headlines. Middleton doesn't mind "recycling" her wardrobe for public appearances. In fact, many fans love that she does so as it makes her more approachable.
Article continues below advertisement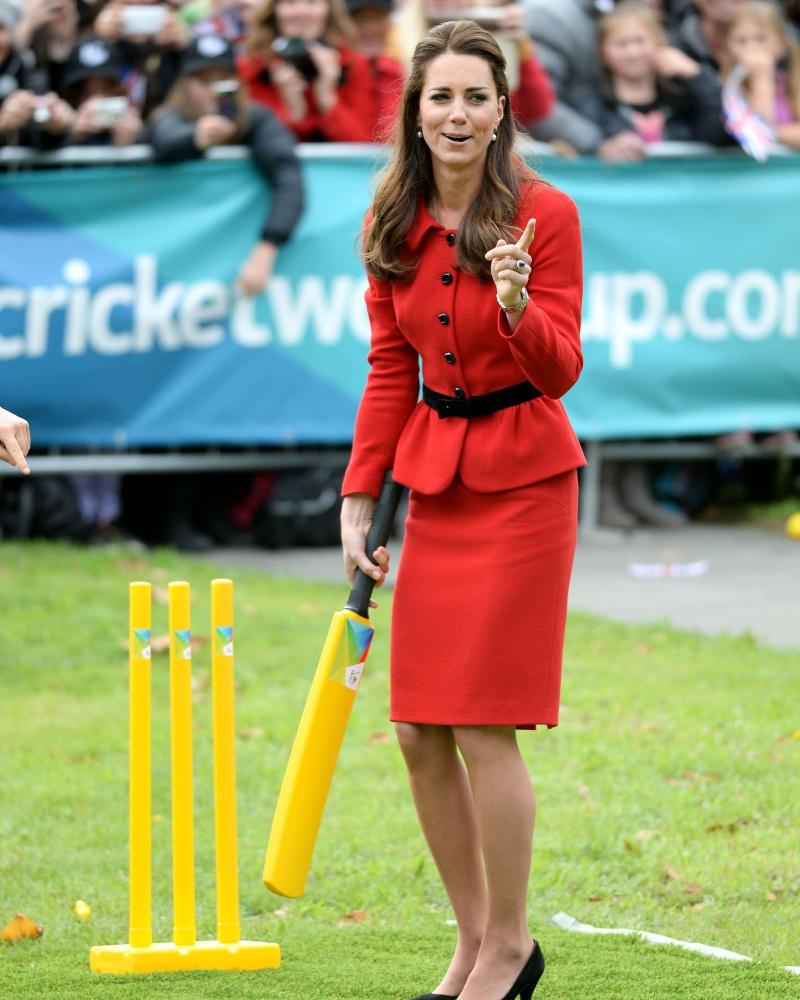 She has several items she has worn more than once, such as this red Luisa Spagnoli skirt suit that she wore several times in 2011, 2014 and 2017. She also wore her favorite green and blue plaid Alexander McQueen coat on more than one occasion. The Duchess even recycled a dress on the red carpet, wearing a beaded Jenny Packham gown both in 2011 and 2016.
Article continues below advertisement
Maybe She's Returning It?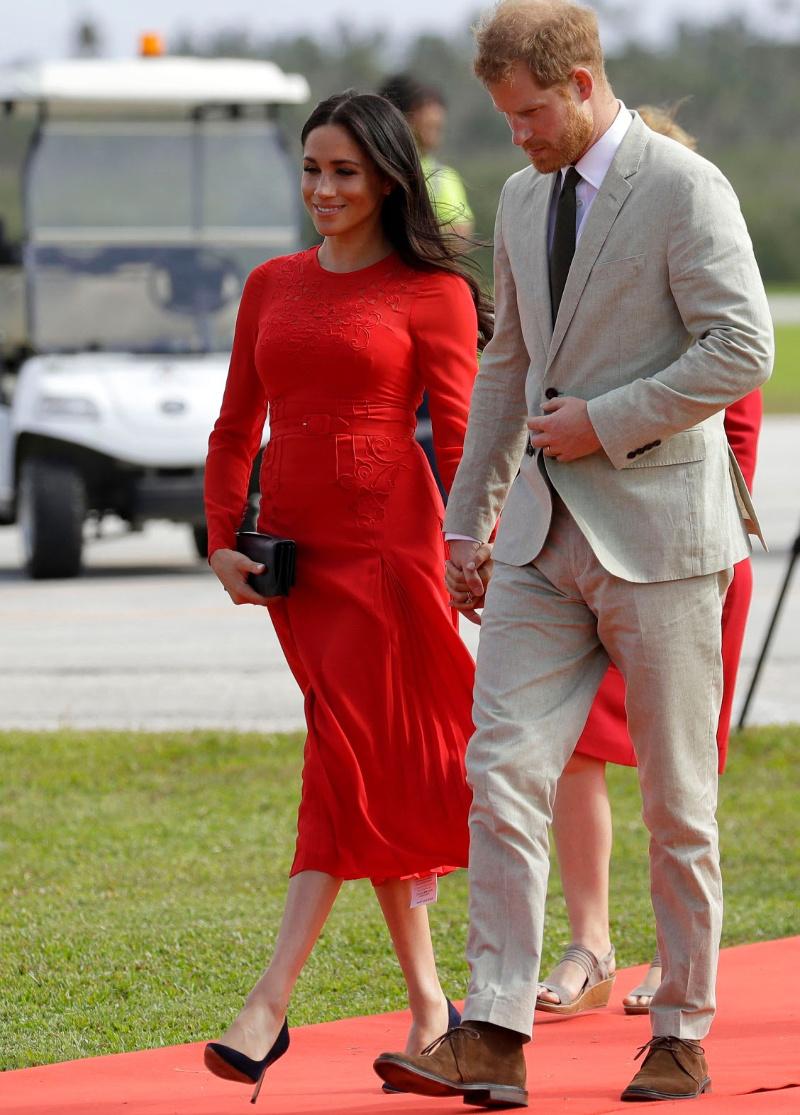 Meghan Markle looked radiant in a red belted Self Portrait dress as she arrived in the Kingdom of Tonga with Prince Harry, but eagle eyed fans were quick to notice something off.
She had left the tag on her dress. Oops!
As she walked down the red carpet, the tag could easily be seen dangling from the bottom of her hem.
Some people joked that perhaps she was planning on returning it, while the majority of people shrugged it off as one of those things that has happened to all of us.
Article continues below advertisement
Middleton's Windy Wardrobe Malfunction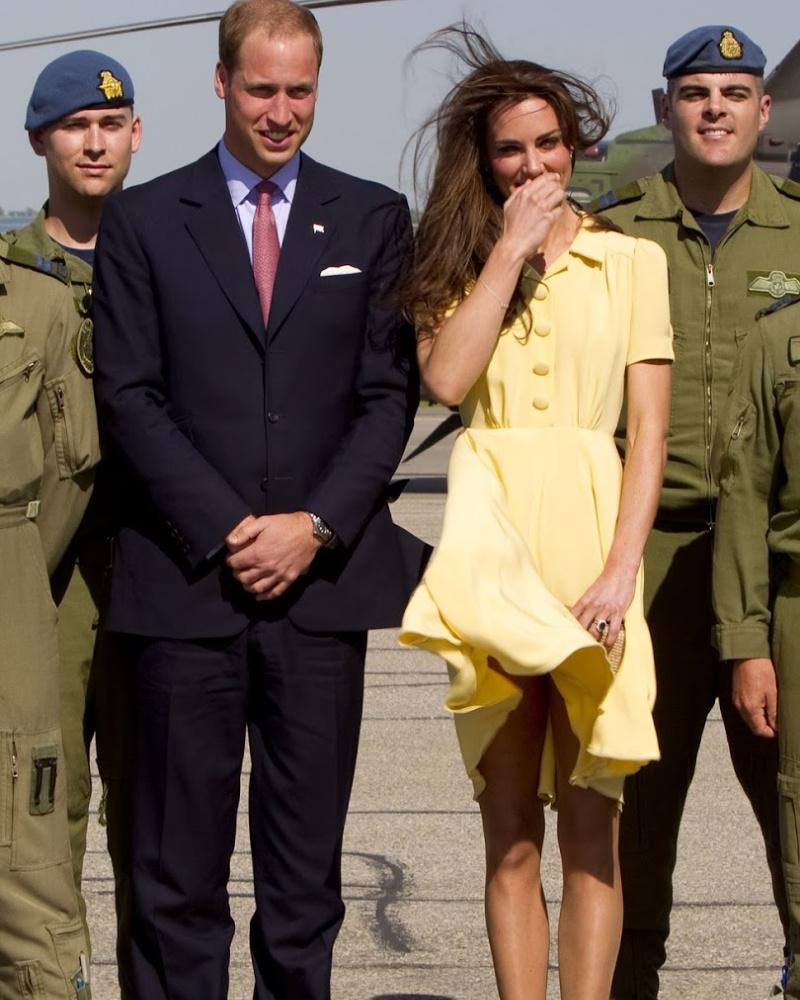 A windy day and a sundress don't mix, as The Duchess of Cambridge found out the hard way. Middleton wore a yellow Jenny Packham dress on the tarmac in 2011 and struggled to keep it from flying up. The press was abuzz that she was having a Marilyn Monroe moment!
The Queen's tailor reportedly began sewing curtain weights to the hem of her garments to prevent future windy wardrobe malfunctions.
Article continues below advertisement
Markle's Wimbledon Fiasco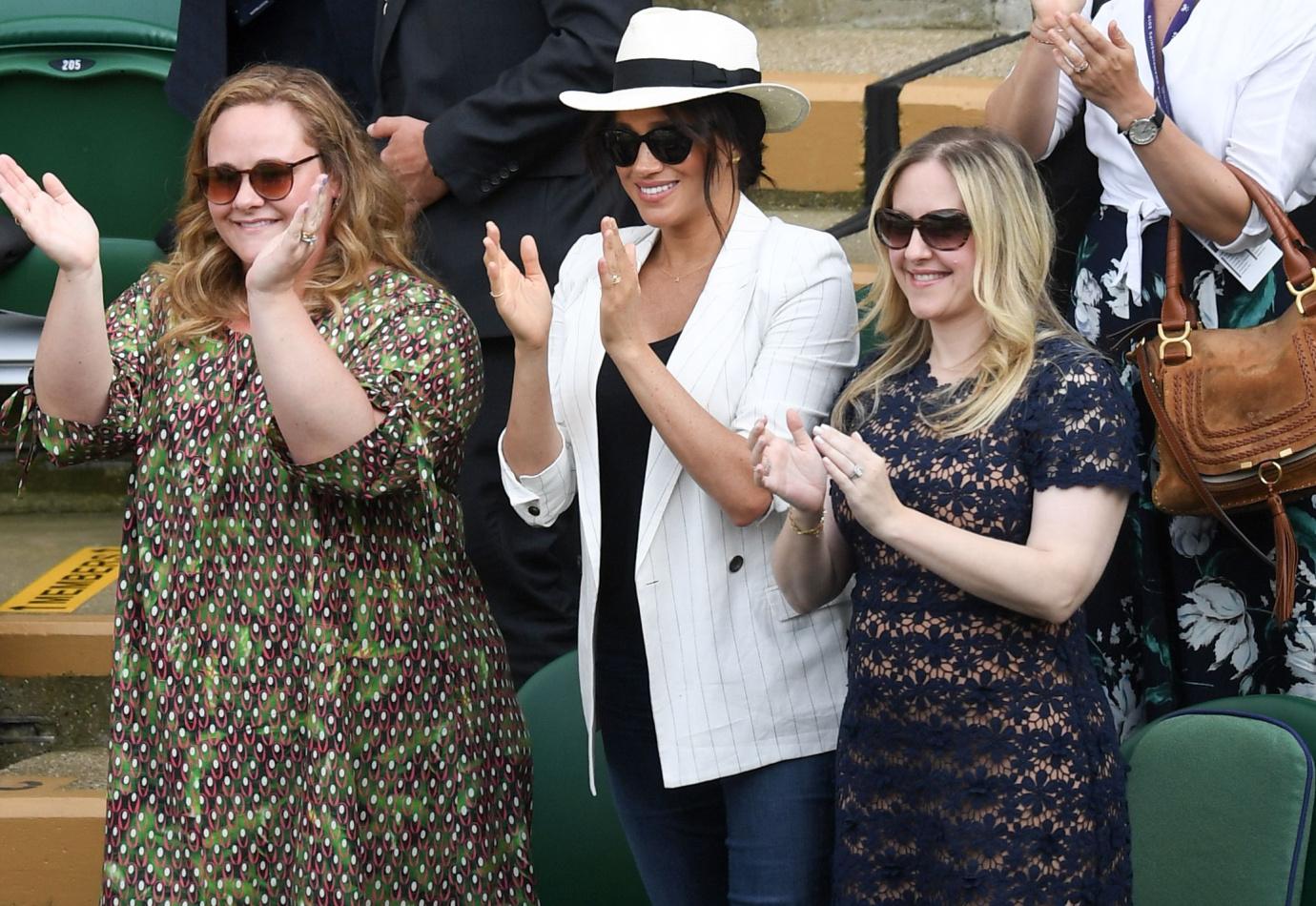 Wearing jeans at Wimbledon is a big no-no, apparently. So is wearing a hat. The Duchess of Sussex did both of those things! Markle attended Wimbledon in 2019 with some friends, and the British press was quick to point out her fashion faux-pas, saying that wearing denim is "frowned upon."
Because she was wearing jeans and a hat, she was not allowed to sit in the royal box, but she may not have had plans to sit in the box to begin with.
Article continues below advertisement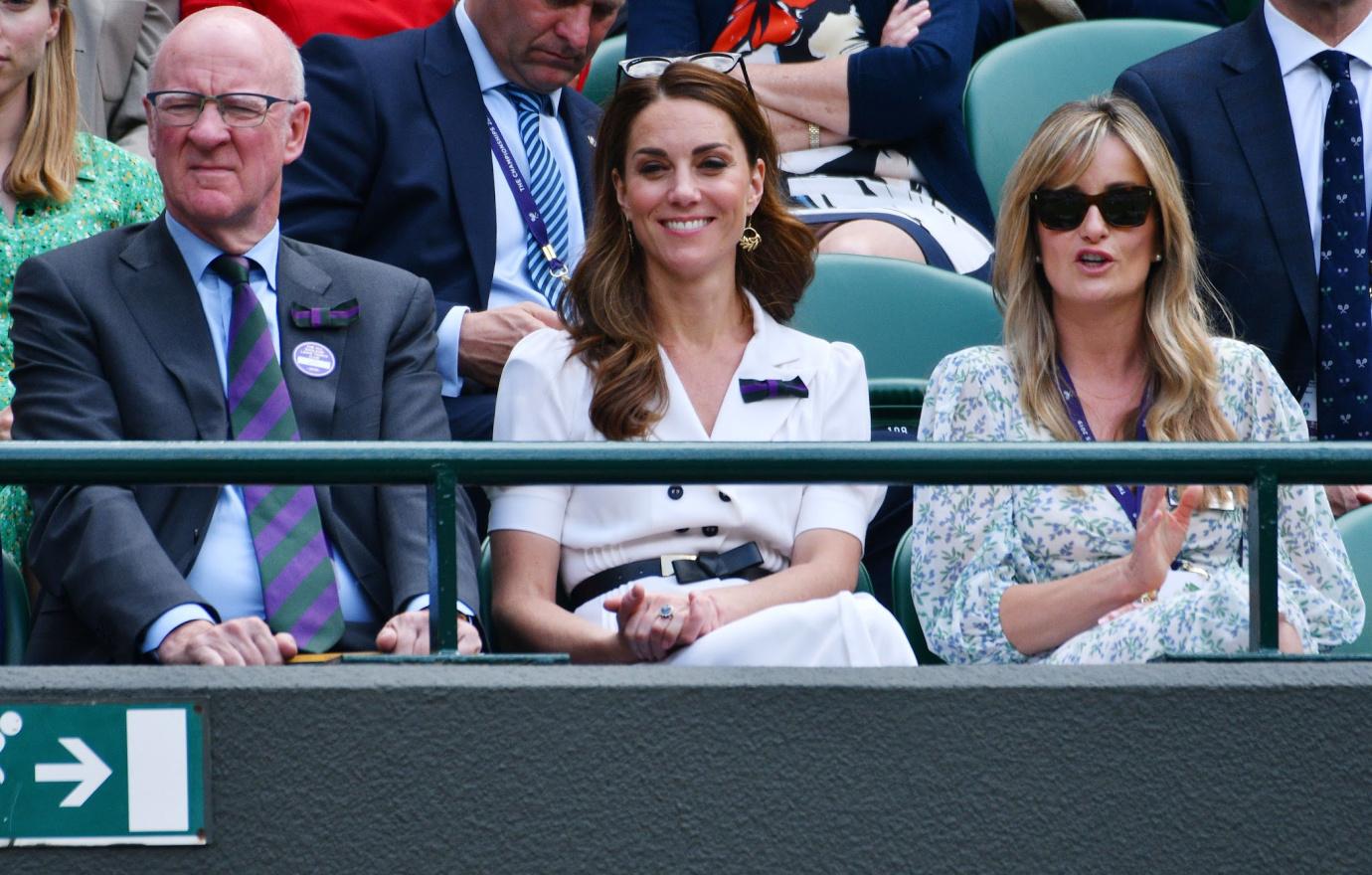 The press compared Markle's outfit to Middleton's choice of clothing a few days before, where she was appropriately dressed in a white dress.
Despite this fact, Markle looked like she had a great time watching tennis with friends.