Still Off! Wendy Williams Spotted Without Wedding Ring Again Amid Marriage Troubles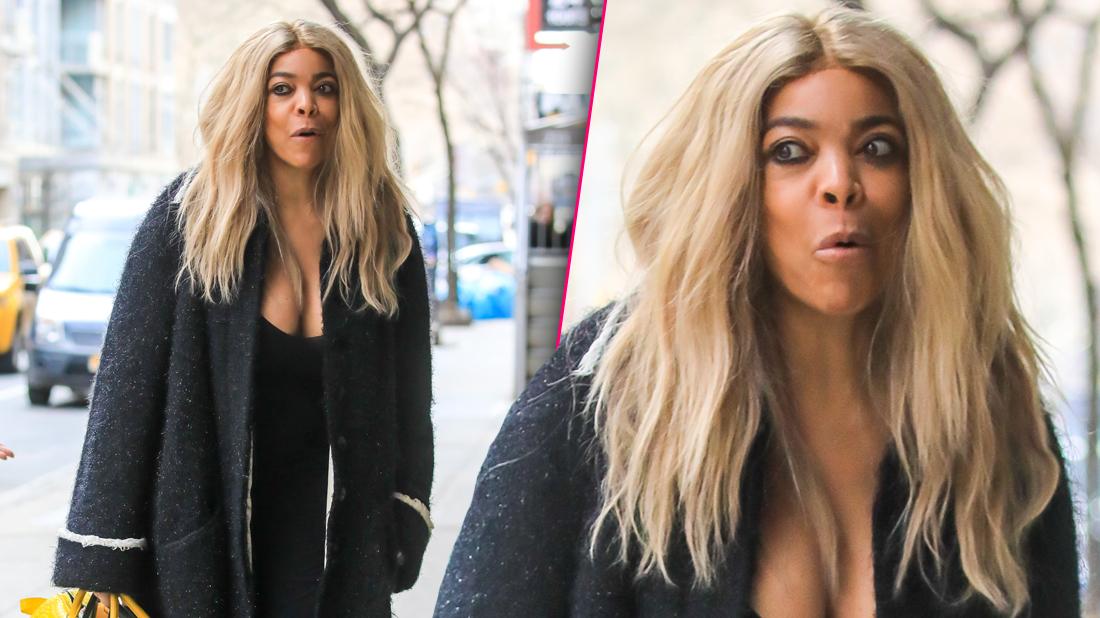 Divorce? Wendy Williams was spotted without her wedding ring on Thursday, March 27, as her husband's cheating scandal explodes! Williams was hospitalized earlier in the week after her team found her intoxicated upon leaving her sober living facility. This was the second day in a row that Williams ditched the diamond bling. Her marriage to Kevin Hunter hit a low point when allegations surfaced that Hunter's mistress gave birth to a baby girl, forcing Williams into a downward spiral. Click through the gallery to see Williams after her disastrous week.
Article continues below advertisement
Troubled Week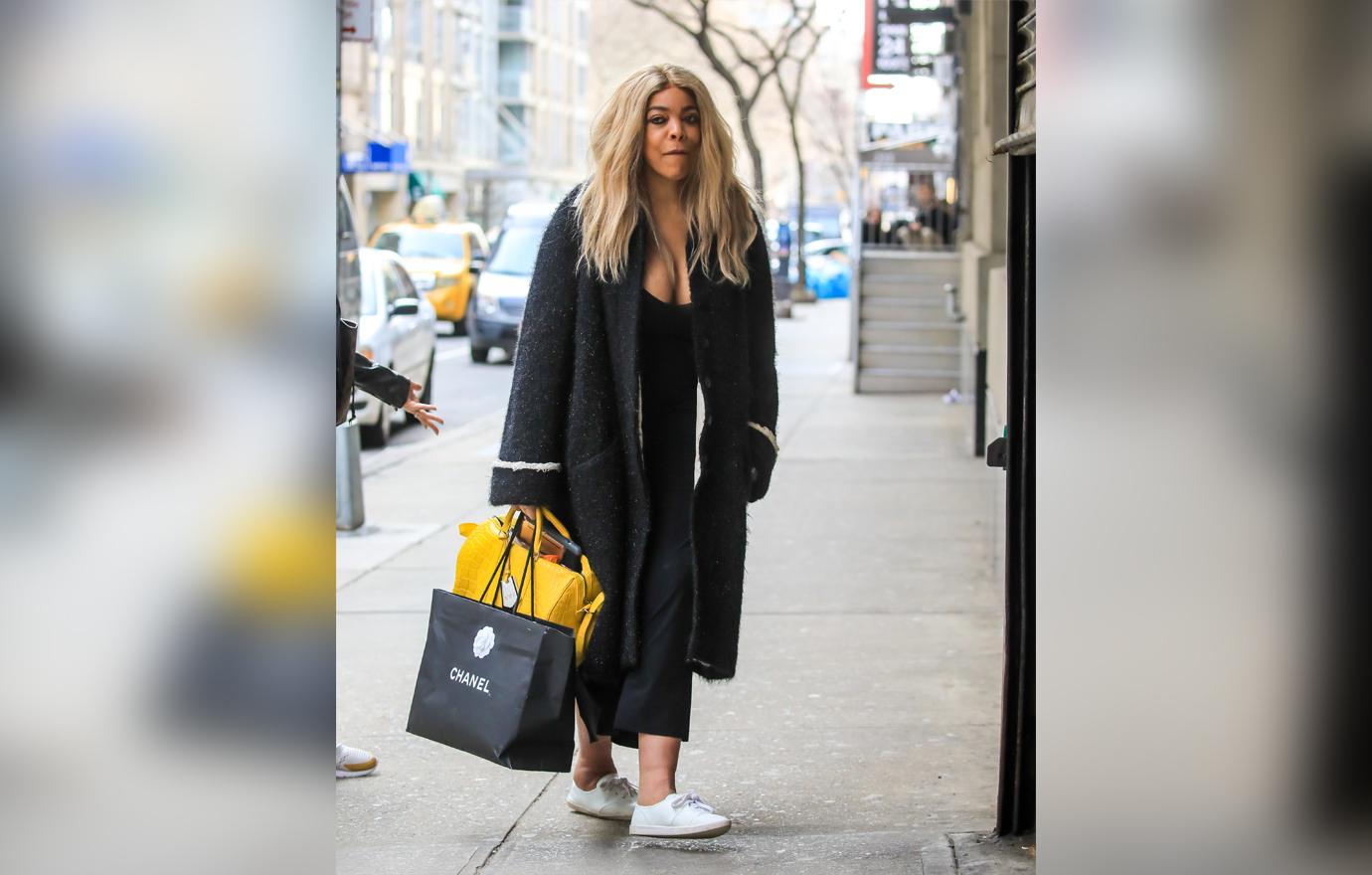 Williams, 54, was outside her talk show studio after her tumultuous week that included an alleged alcohol relapse and hospitalization.
Worse For Wear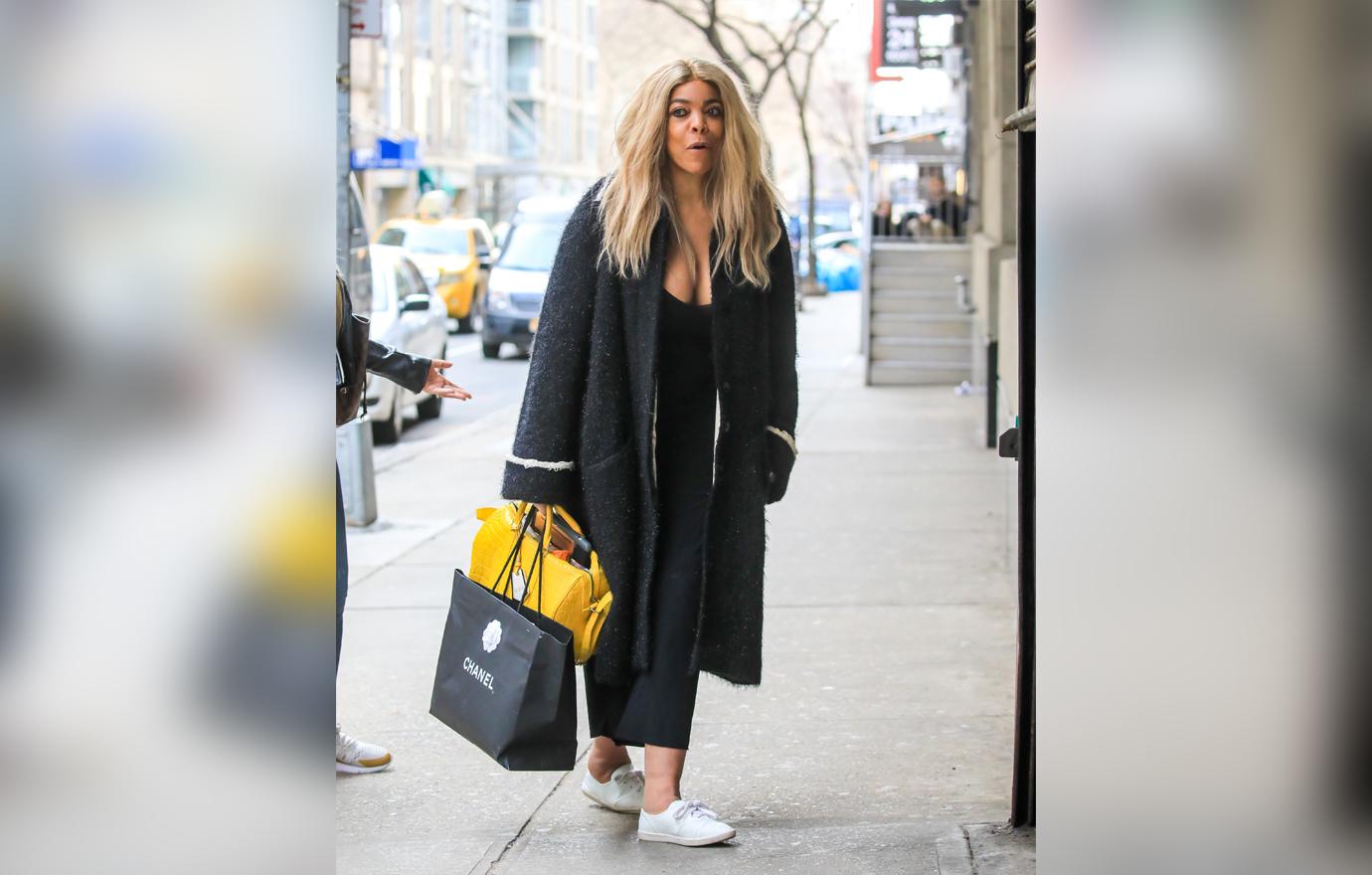 Looking disheveled, Williams carried her favorite yellow purse and flashed her breasts in a low-cut black top.
Article continues below advertisement
Shocking Confession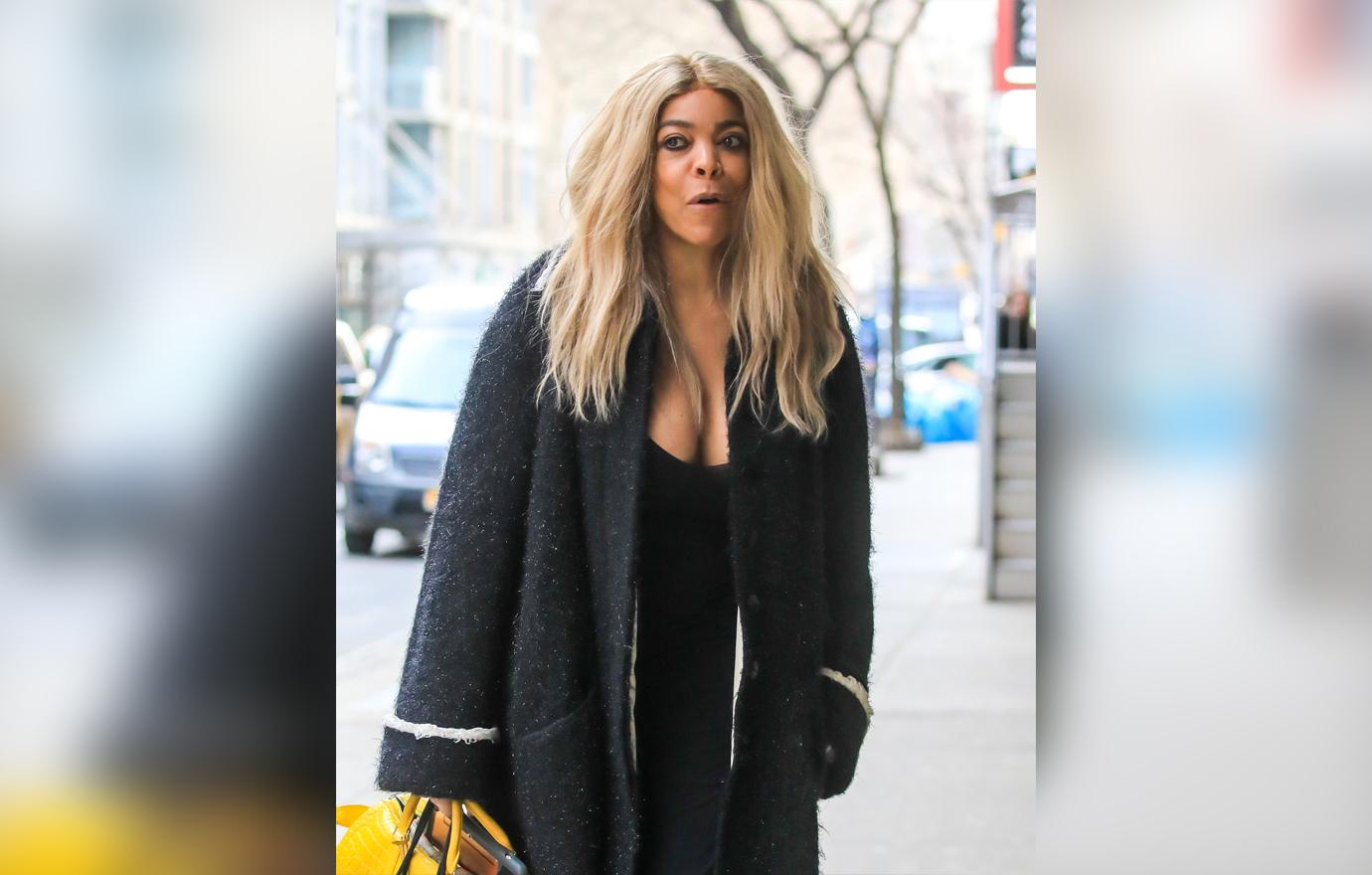 In Williams' 2001 memoir, Wendy's Got The Heat, her husband was given his own chapter to comment on two-timing the talk show host while she was pregnant with their son, Kevin. "Men seem to be able to separate love from sex," Hunter wrote. "For me, the affair was not that serious. It's serious when it comes a long-drawn out thing and you're dealing with somebody who doesn't understand."
Article continues below advertisement
Chilling Premonition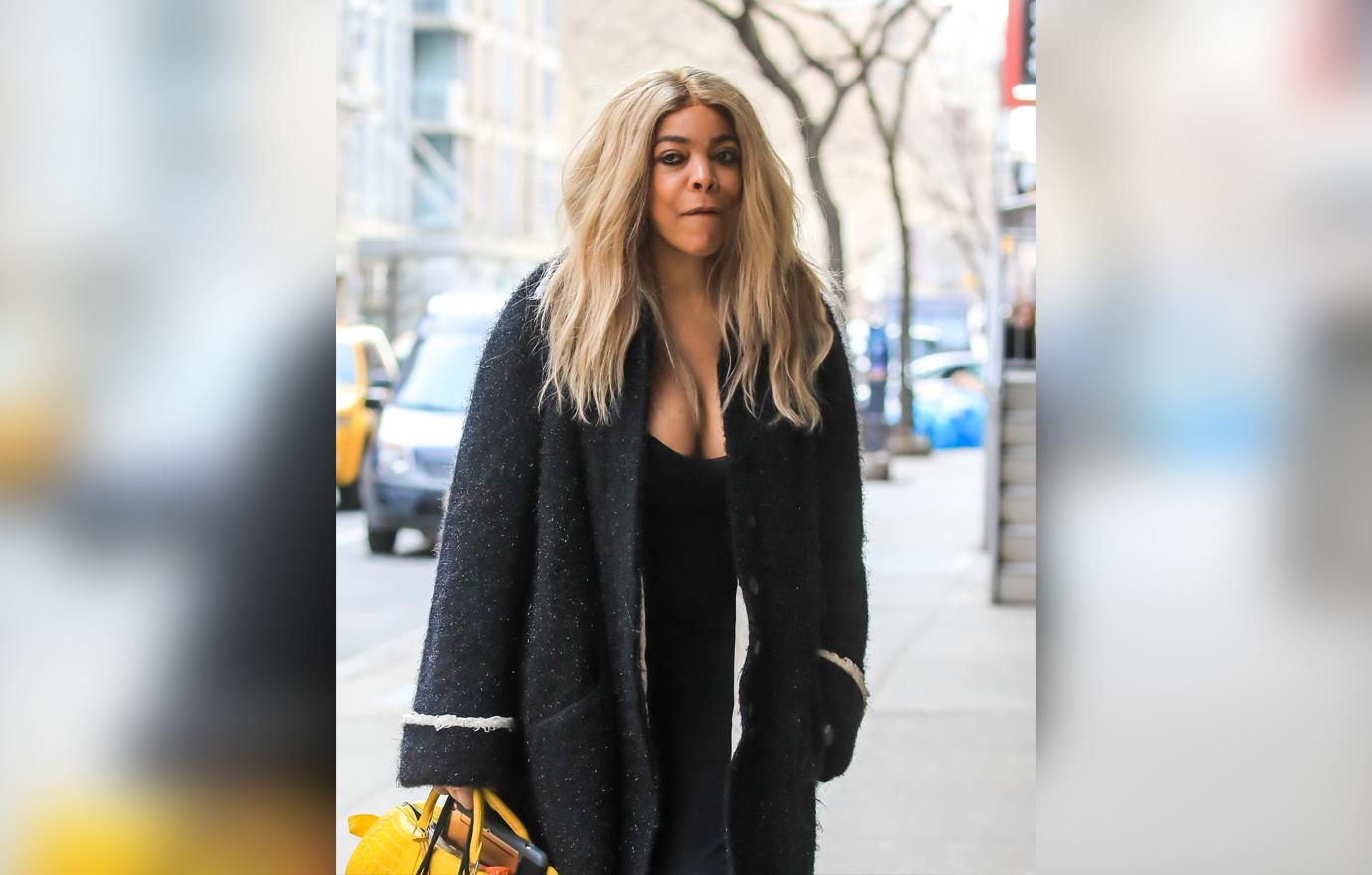 "I honestly think if it's not going to work with me and Wendy, it ain't going to work with nobody," the disgraced husband wrote in her book. "This is it for me. I will be solo and just be by myself."
Article continues below advertisement
Get Out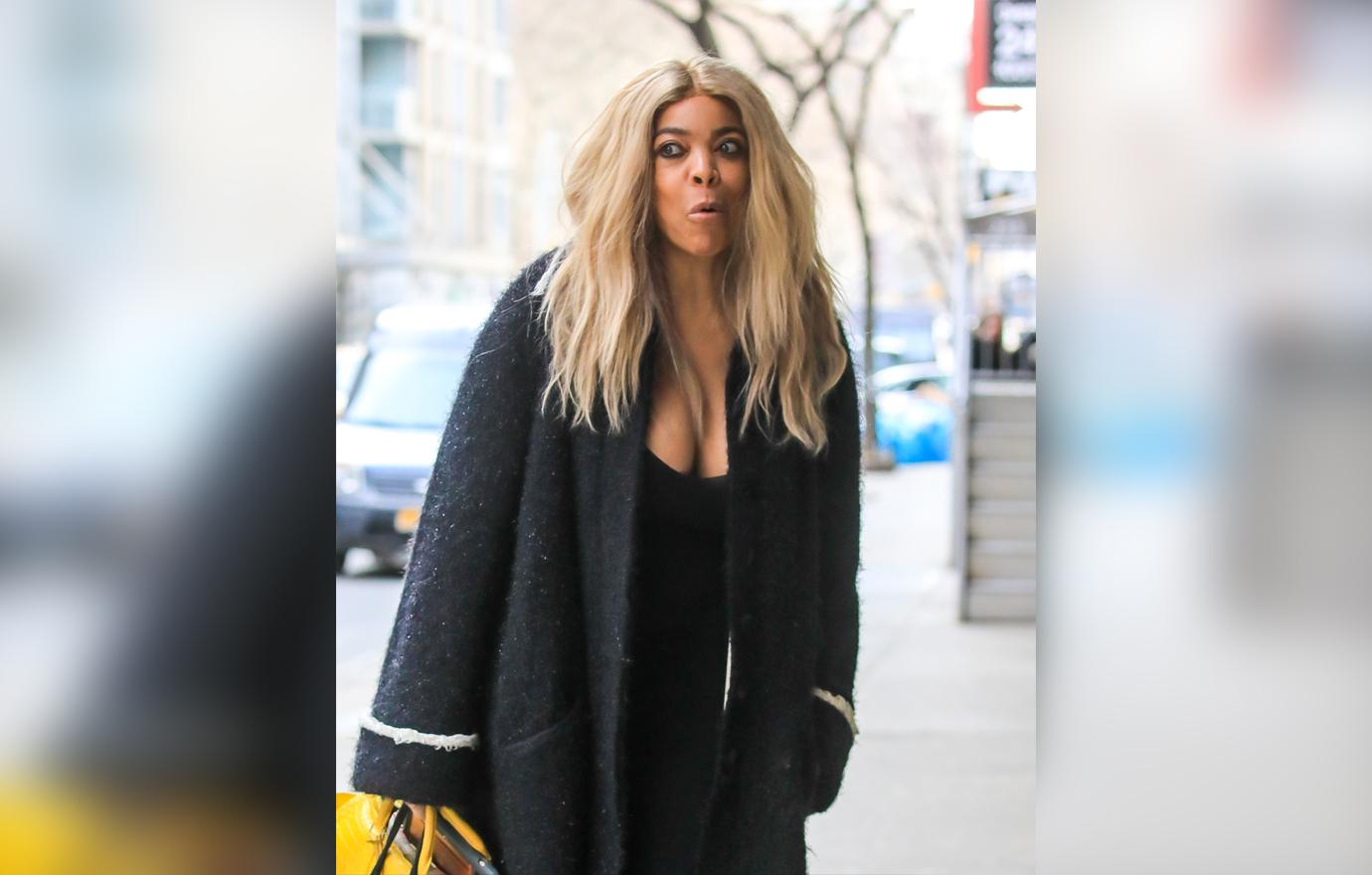 Williams also revealed that she would leave her husband if he ever had a child with another woman. "The only thing that would make me walk out for good is if he lied about anything – if he was in love, if she was just as successful at what she does as I am in my career, if she had his baby," Williams wrote. Hunter's alleged mistress, Sharina Hudson, reportedly gave birth to a daughter last week.
Article continues below advertisement
Medical Crisis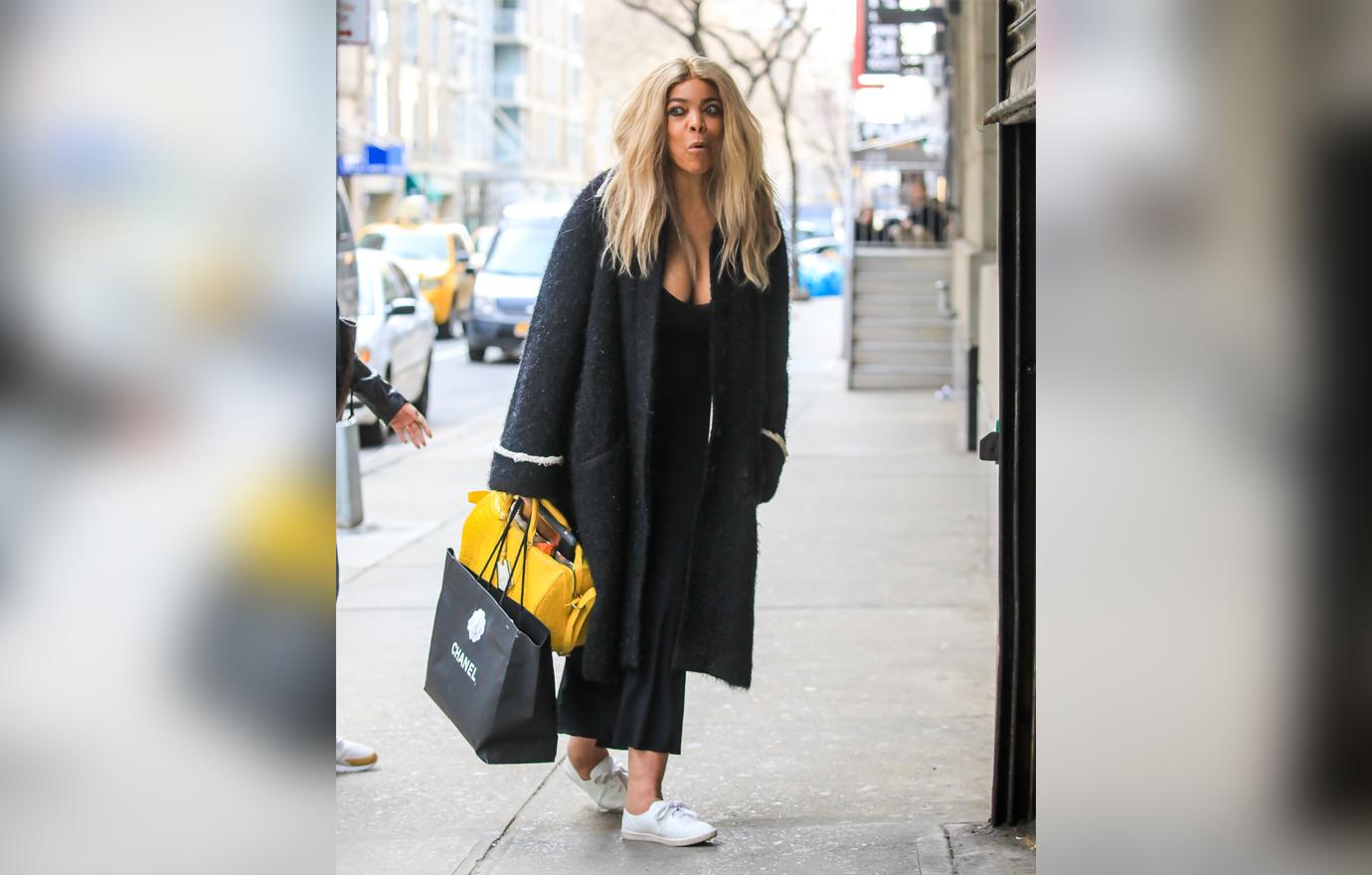 Her scary hospitalization came after she checked out of her Queens sober living facility. "It's not clear where she went, but she headed in the direction of her home in Jersey and managed to find alcohol along the way," a source told the DailyMail.com. "Word got back to the studio and there was panic and concern, everyone was looking for her, no one knew whether there would be a show today. She was eventually found and was drunk, she was immediately taken to the hospital."
Article continues below advertisement
Marriage Over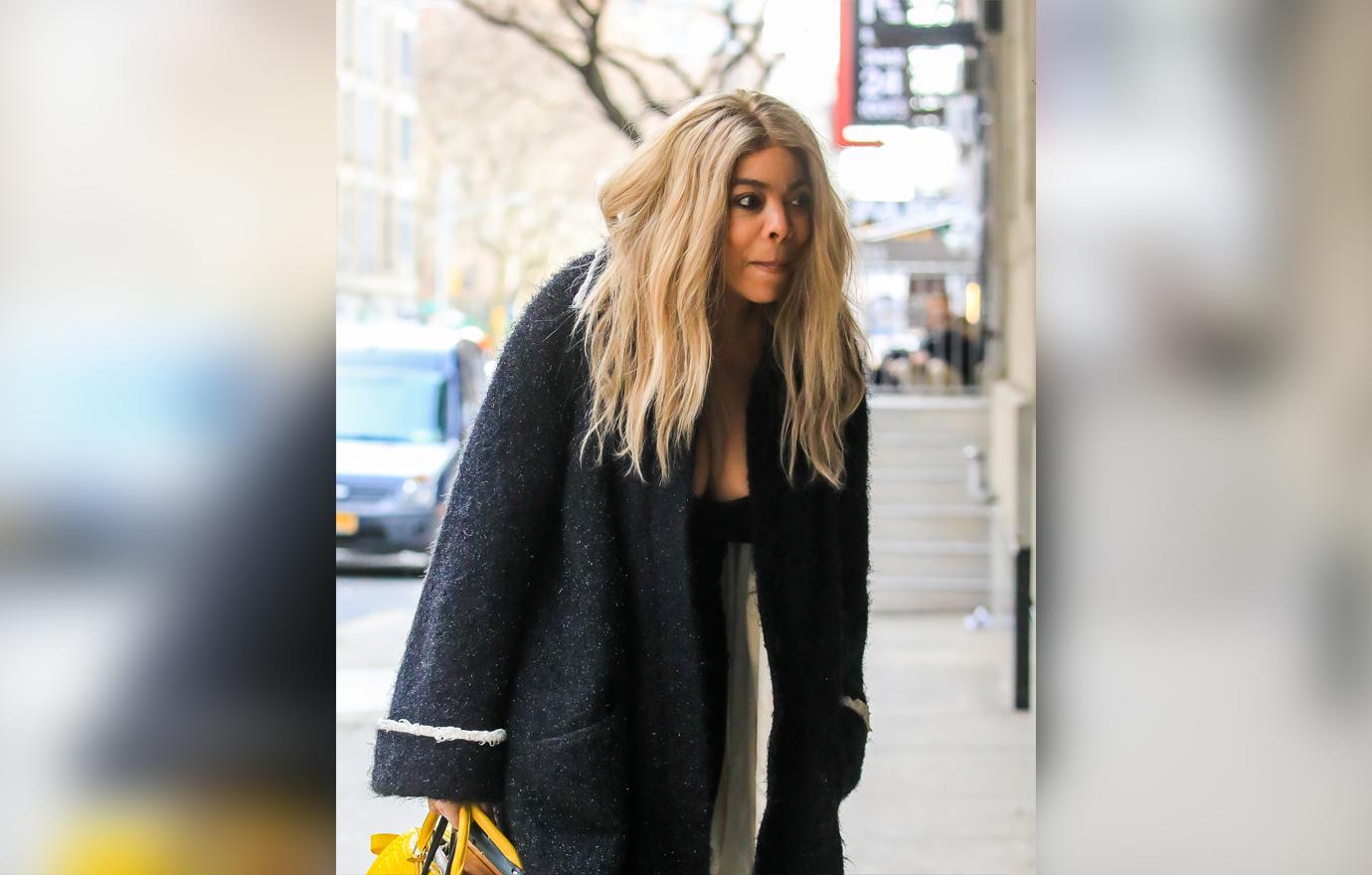 Williams' bare wedding ring finger was a tell-tale sign, as she reportedly wore it every day during taping of her show, but she promptly removed it.