High Life! Tom Cruise Tricks Out Scientology Rooftop Penthouse With New Appliances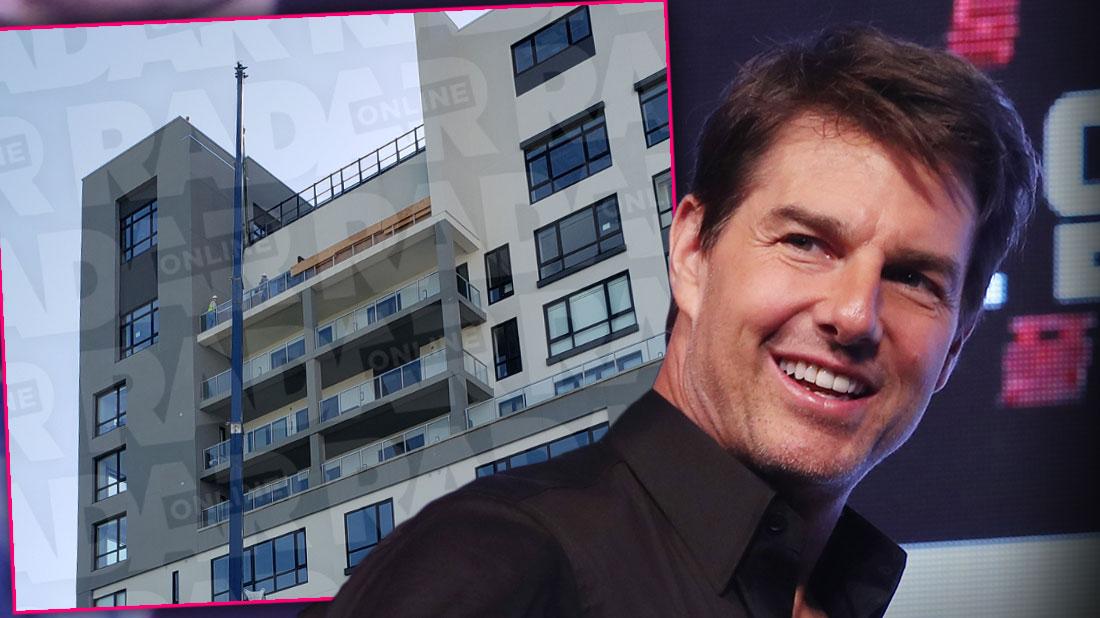 Tom Cruise is living the high life! RadarOnline.com has obtained exclusive photos of the Mission: Impossible actor receiving a massive home delivery to his penthouse in Clearwater, Florida on Wednesday.
As Radar readers know, Cruise, 57, moved into the multi-million dollar lair directly across the street from the church of Scientology's headquarters in February.
In the early morning hours on July 17, Clearwater resident Clay Irwin exclusively spilled to Radar that crews were working hard outside of the actor's luxurious pad to deliver industrial kitchen appliances.
Article continues below advertisement
Cruise's new digs are just 400 yards away from the controversial church's "Flag" building. The high-ranking scientologist has spent the last couple years taking extreme measures to demand privacy in his new living space.
The property of Katie Holmes' ex-husband has its own private entrance along with a 9-car private garage. Irwin previously told Radar that he also has his own "elevator and a private walkway."
Cruise's Clearwater home is also where a majority of fellow scientologists live, according to Irwin. However, the actor's multi-story pad is likely to be the most guarded. In the photos below, cranes were used to deliver massive kitchen appliances to Cruise's rooftop.
As Radar reported, Cruise isn't the only member of his family in Clearwater! Back in March, his adopted son, Connor, was spotted roaming around the Scientology headquarters.
Article continues below advertisement
Plus, the controversial church's headquarters is home to exclusive Scientology events around the year. On March 13, Connor joined his famous dad, John Travolta and 4,000 other dedicated followers at a gala in honor of late Scientology founder L. Ron Hubbard's 108th birthday.
The annual event was picketed by protesters, however. Residents in the area who oppose the church were spotted holding banners and chanting about their disapproval of the massive organization. According to Irwin, Cruise is untouchable in the beachside town as he is often flanked by security.
Article continues below advertisement
Check out RadarOnline.com's new photos of Cruise's luxe Scientology pad in the gallery below.
Article continues below advertisement
High Rise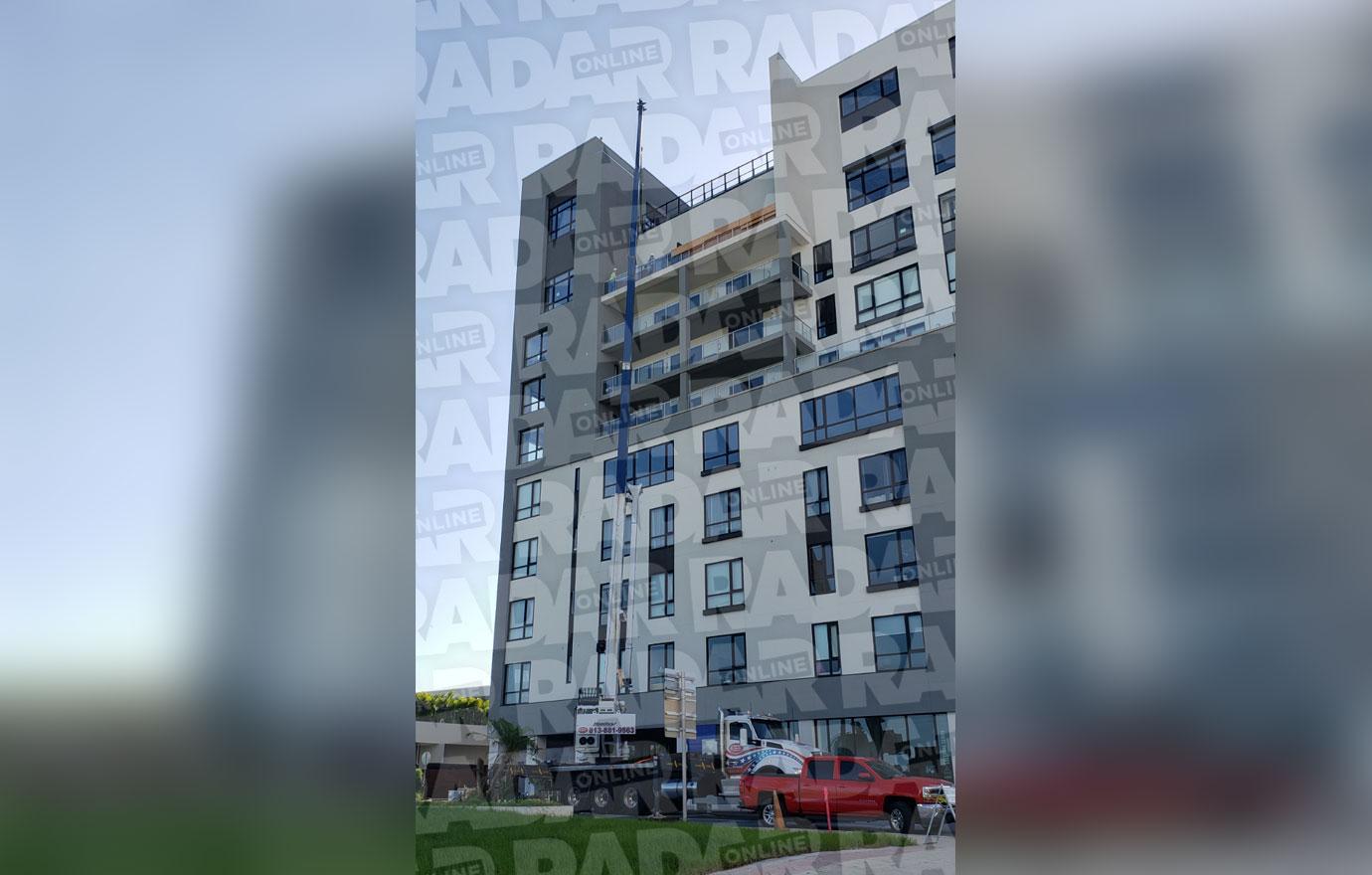 Delivery trucks were spotted outside of Cruise's luxurious Clearwater, Florida high-rise on Wednesday, July 17. Eyewitness Clay Irwin told Radar that cranes were brought in around 9 a.m. to assist in the massive delivery.
Article continues below advertisement
Heavy Duty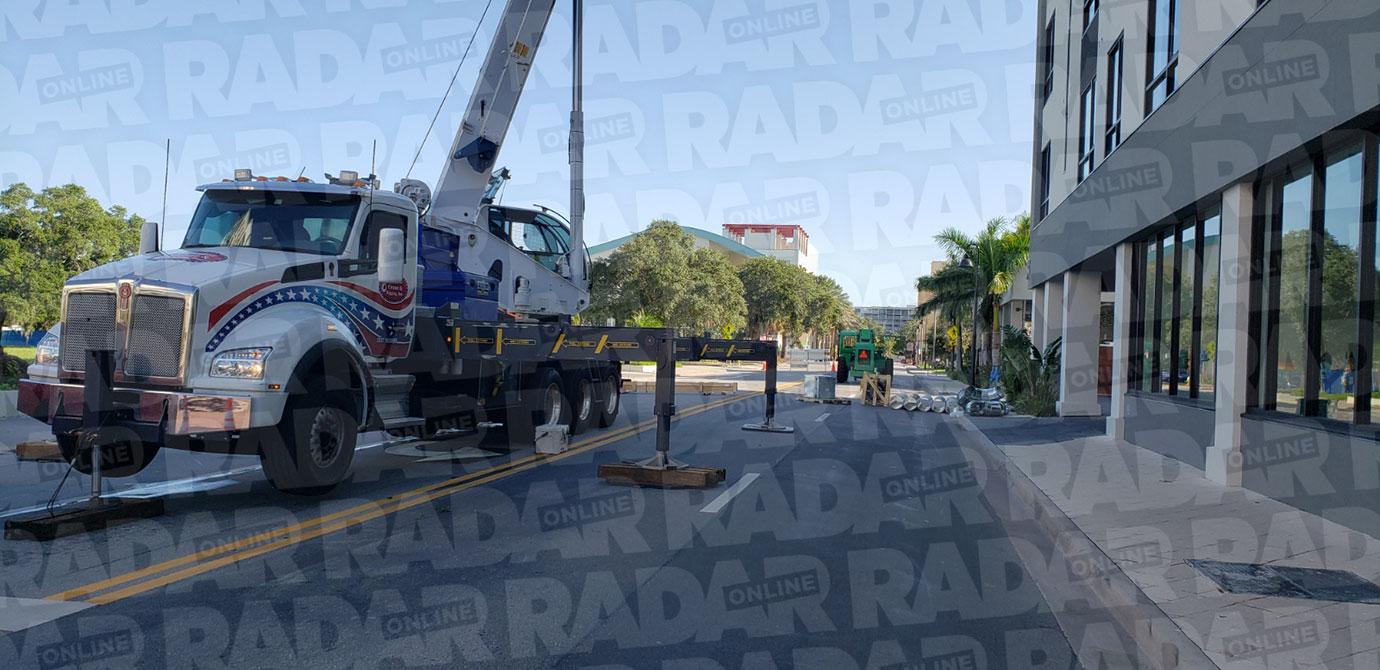 Irwin told Radar that multiple heavy kitchen appliances were brought to Cruise's roof including "double sub zeros" and "stainless steel hoods and vents."
Article continues below advertisement
Big Machinery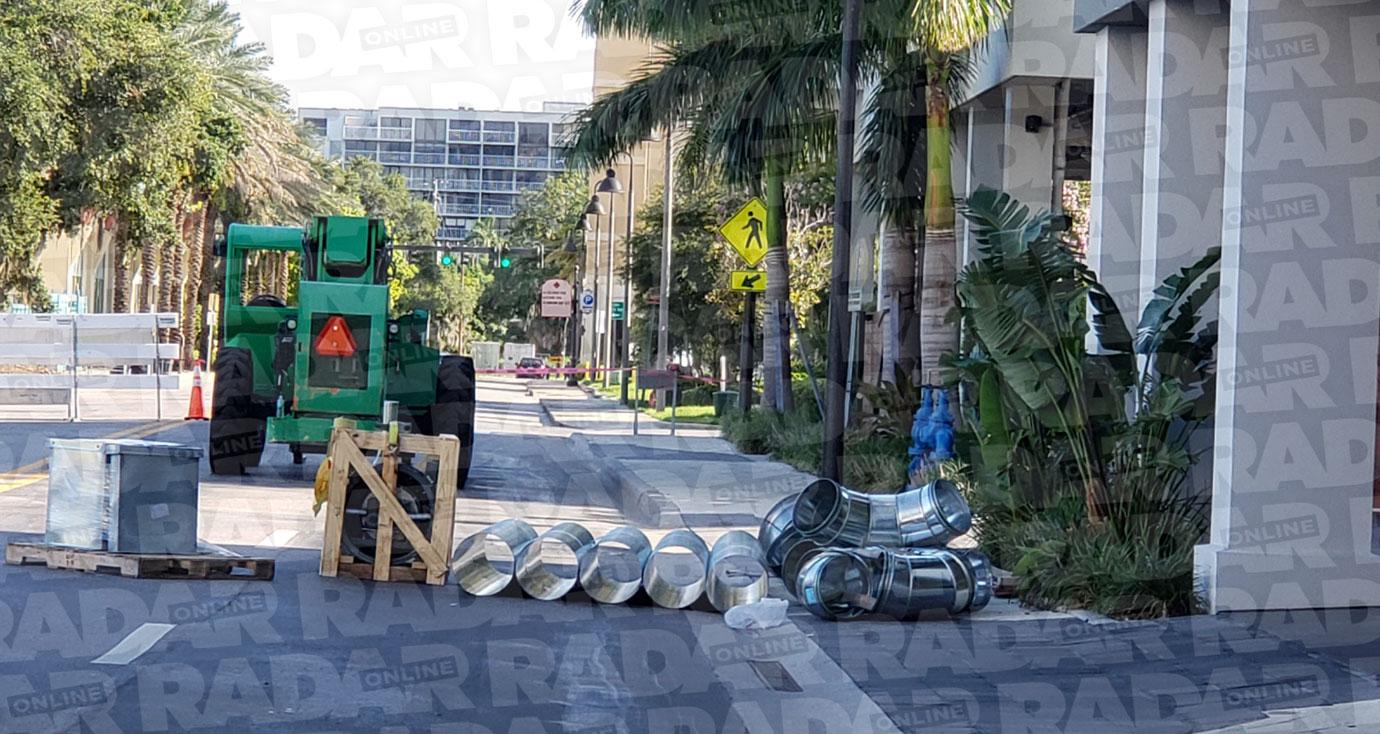 Scraps of metal and heavy machinery were brought in for Cruise's major home delivery, shown here.
Article continues below advertisement
Rooftop Living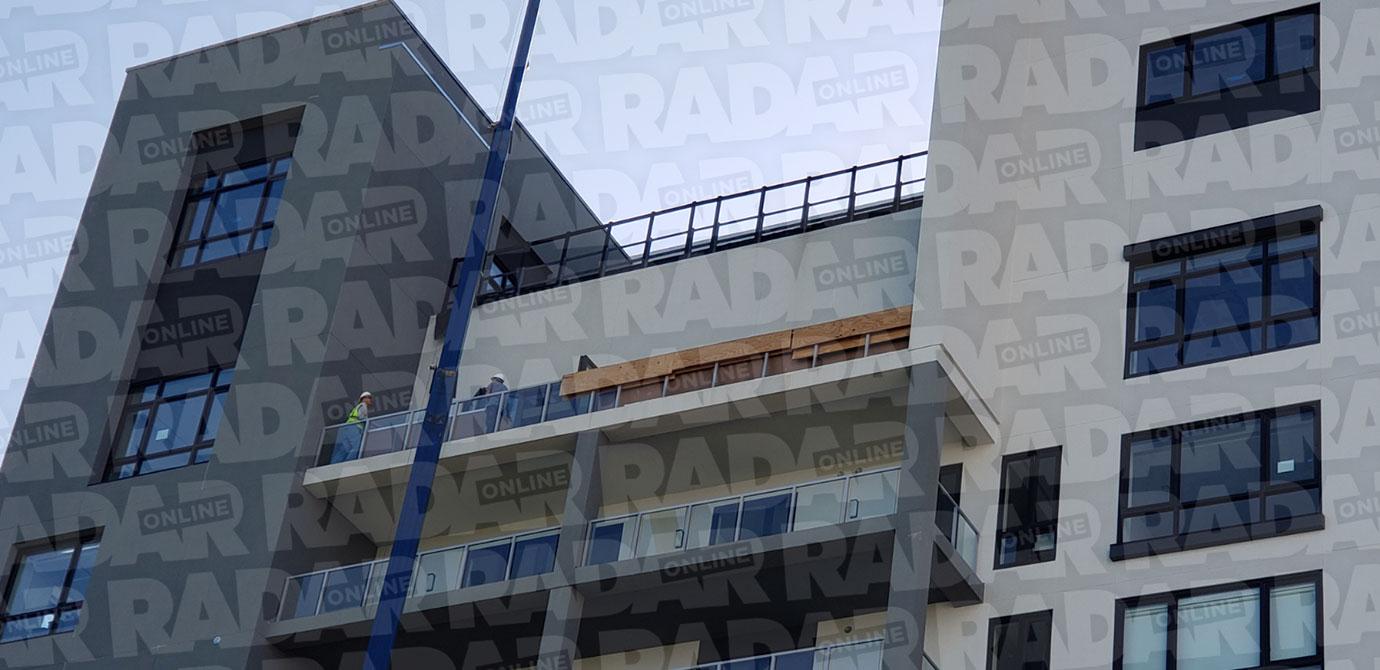 The Top Gun star moved into the multi-million dollar Scientology property in February but the actor has been renovating his new compound since last year. Meanwhile, Irwin said there was chatter that Cruise was driving around a white Lamborghini on Wednesday morning as the delivery took place. As Radar previously reported, Cruise's Florida penthouse has its own private entrance and a garage that can fit up to 9 cars.
Article continues below advertisement
Private Corridors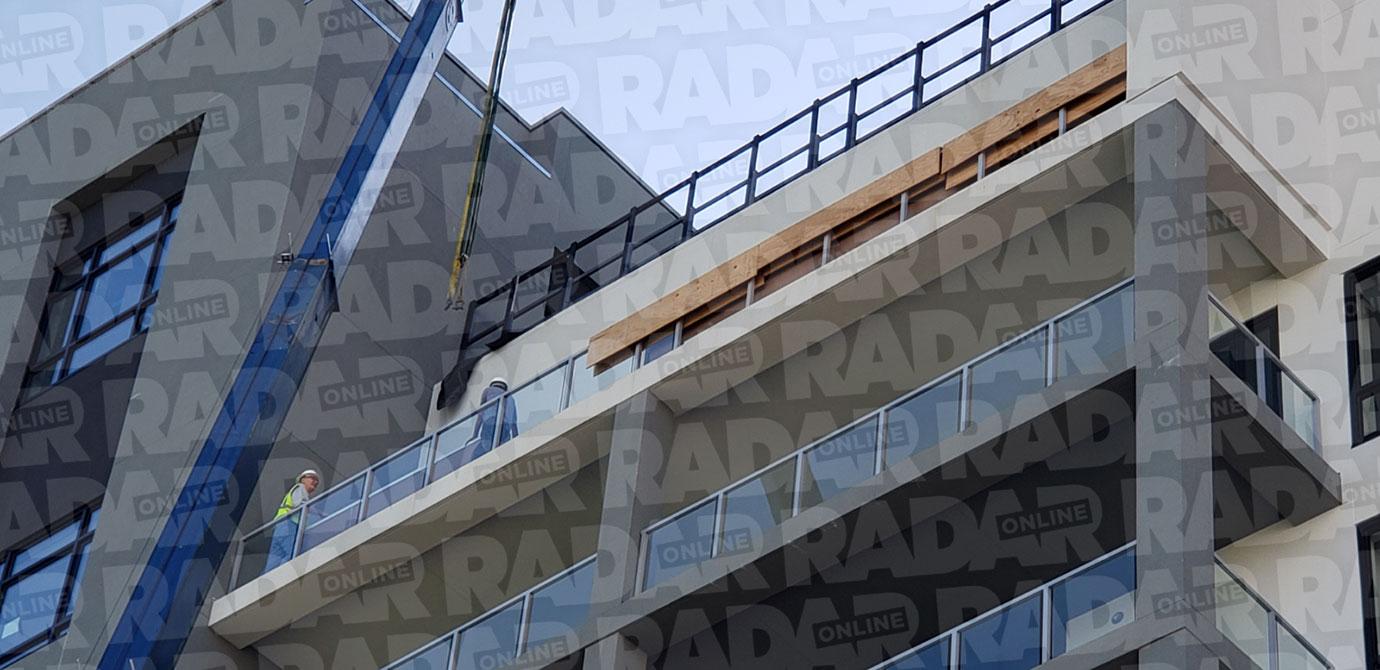 As Cruise continues to trick out his new pad, his daughter, Suri, 13, remains in New York with mom Katie Holmes. As Radar readers know, Cruise has two adopted children, Isabella and Connor, from his marriage to Nicole Kidman. In a shocking interview with Radar, ex scientologist Sam Domingo claimed that Cruise forced Isabella and Connor to disconnect from Kidman after their tumultuous 2001 split.