Inside The Nastiest 'Teen Mom' Fights Of The Year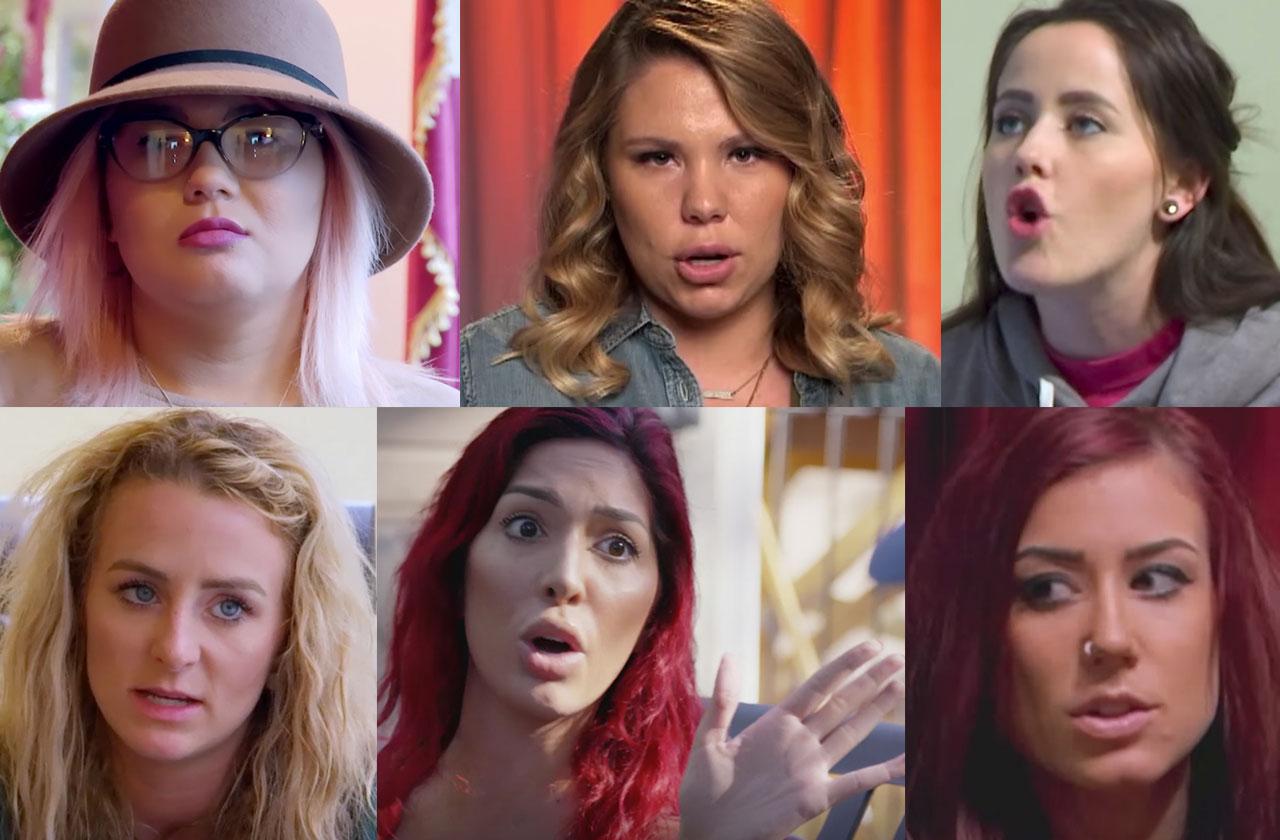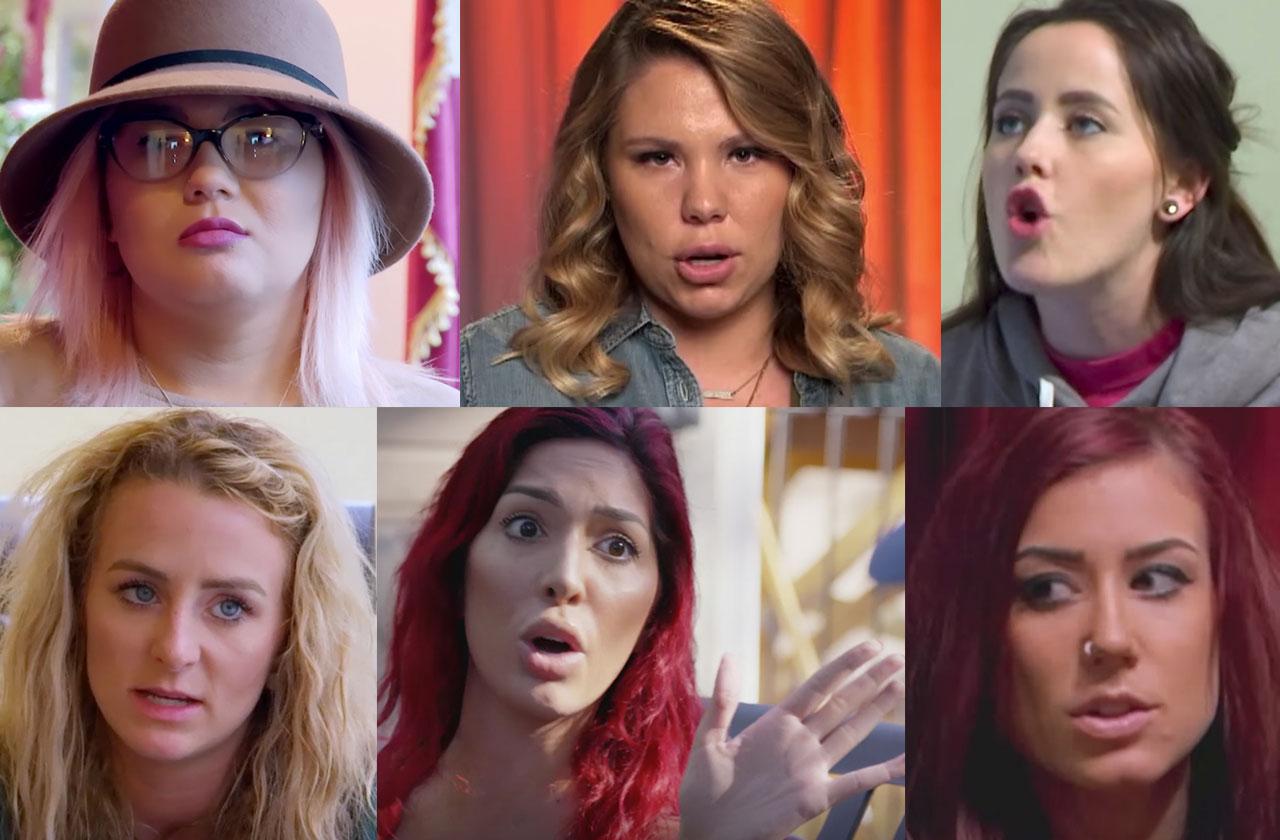 From Twitter feuds to on-camera brawls, the cast of Teen Mom OG and Teen Mom 2 spent 2017 fighting! Click through to relive the 15 biggest blowouts of the year.
Article continues below advertisement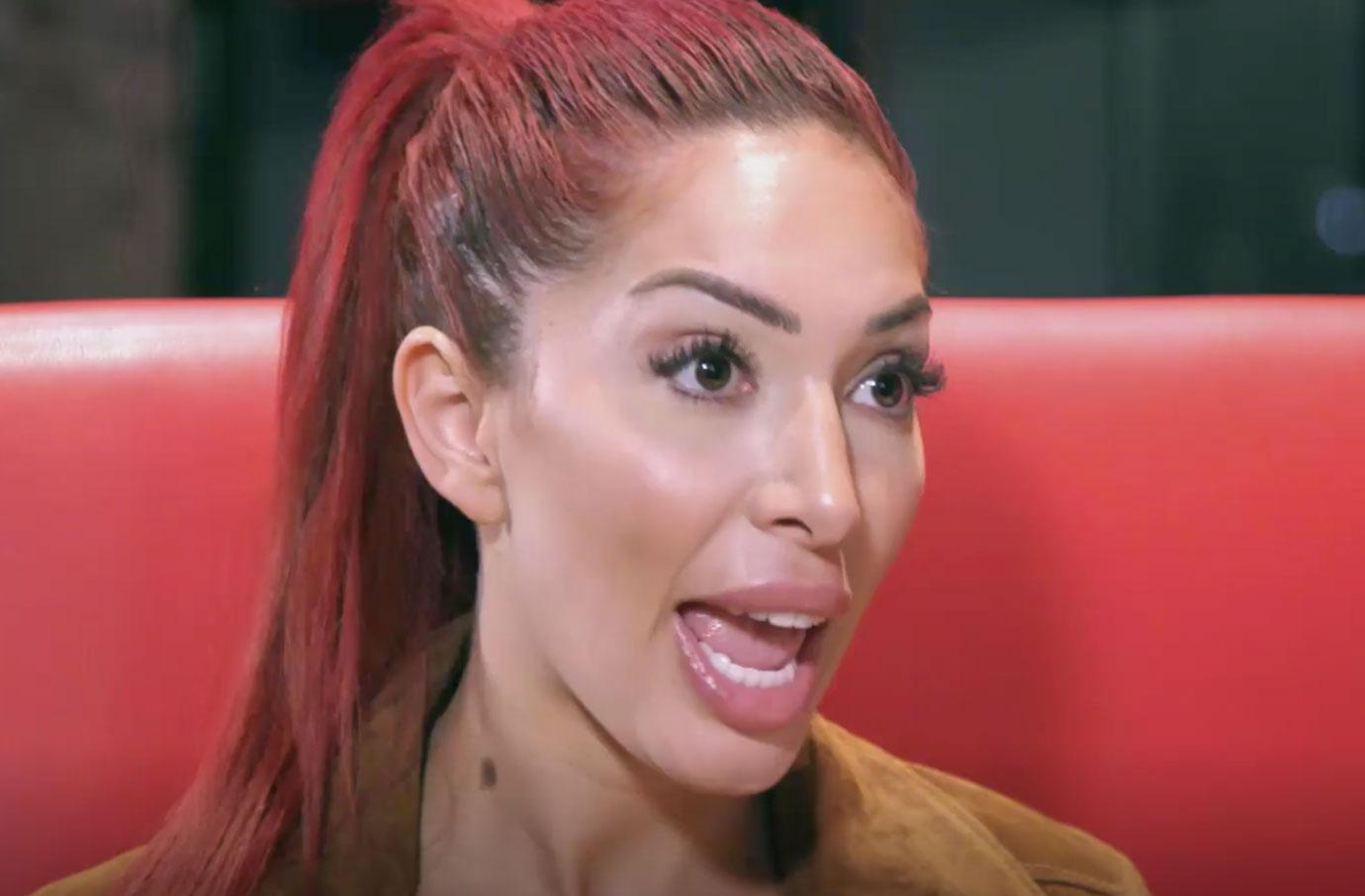 Amber Portwood and Farrah Abraham's epic feud continued into 2017! Despite Portwood slapping Abraham across the face during a 2016 reunion show, she said she would invite her enemy to her wedding to now-ex-fiancé Matt Baier. But Abraham didn't plan on accepting! "They lie and they need to stop using me to get attention for their wedding and book," she told Radar. "I want nothing to do with their criminal behavior or lying evil groups of people they associate with." Abraham took it one step further by saying Portwood's ex-fiancé Gary Shirley "should have full custody of Leah."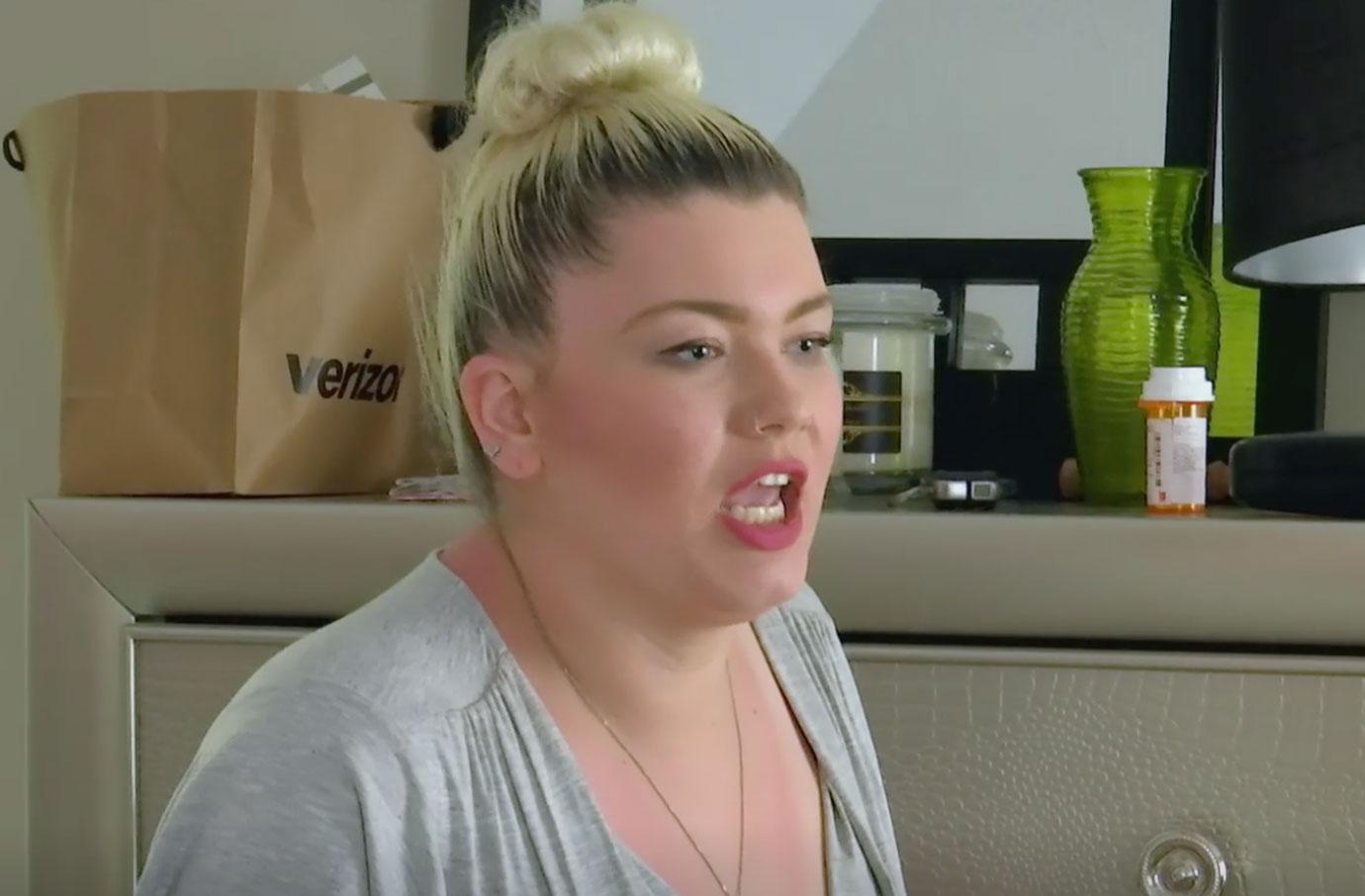 Although Portwood stayed silent at the time, she went after her co-star about the wedding diss during an aftershow. "According to them, they're too good," she said of Abraham and her boyfriend Simon Saran. "Simon was never invited. He's not even part of the cast. He's just a creep that's there." She added how Abraham is "jealous" of her.
Article continues below advertisement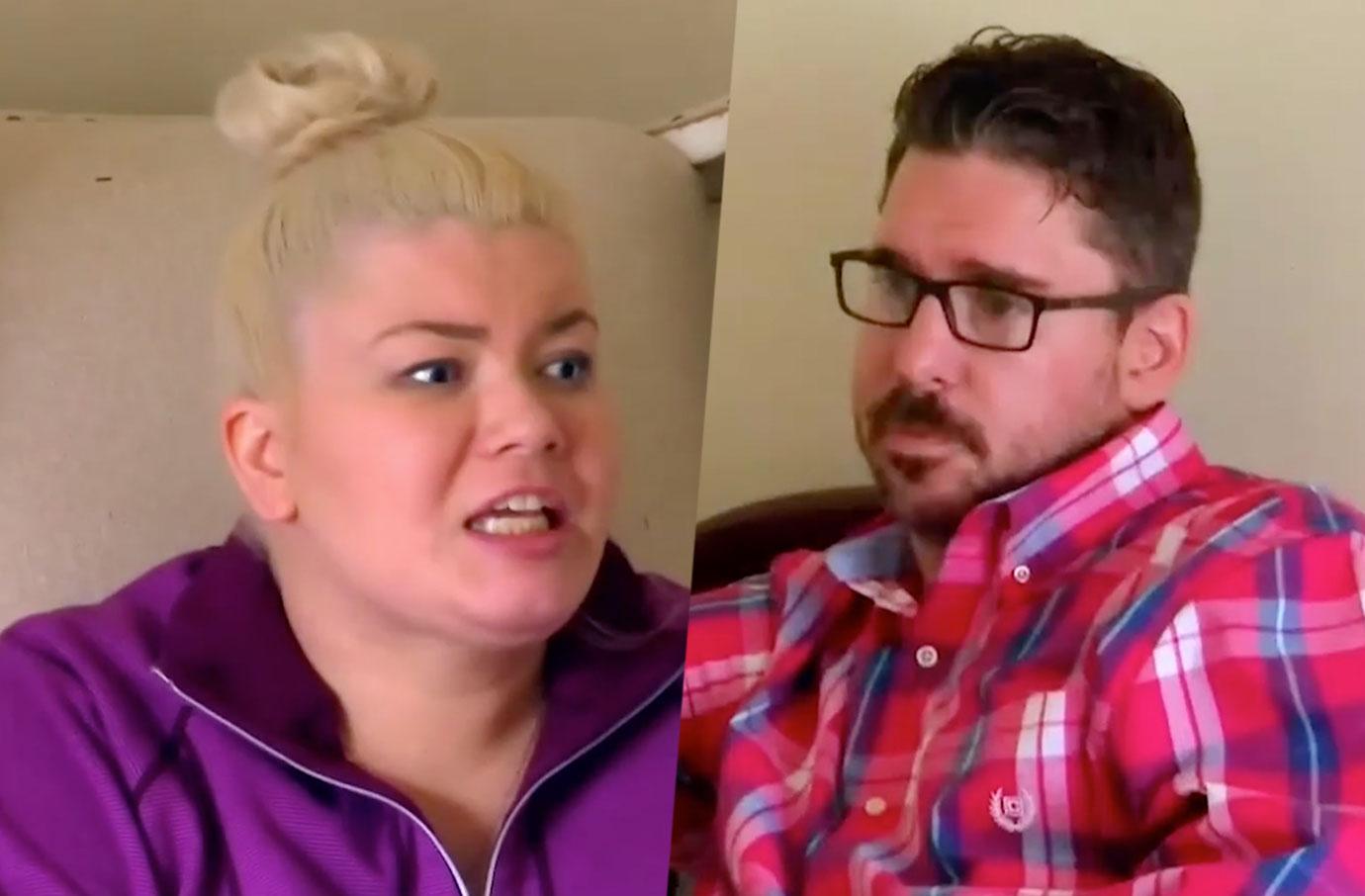 Abraham wasn't the only co-star Portwood fought with this year, as she argued with her ex Baier when she refused to marry him in Las Vegas because her family couldn't attend. "I will not marry her," he ripped. "I will not marry her now, ever! I'm not gonna let her brother dictate my life. That f*****g f****t. She wants to marry her brother. That's who she wants to marry. F**k her. She just humiliated me on TV. I'm done." He then screamed to a producer, "I don't care who you have to give oral pleasure to, keep the Amber and Matt wedding thing off. She just embarrassed me in front of 12 million people."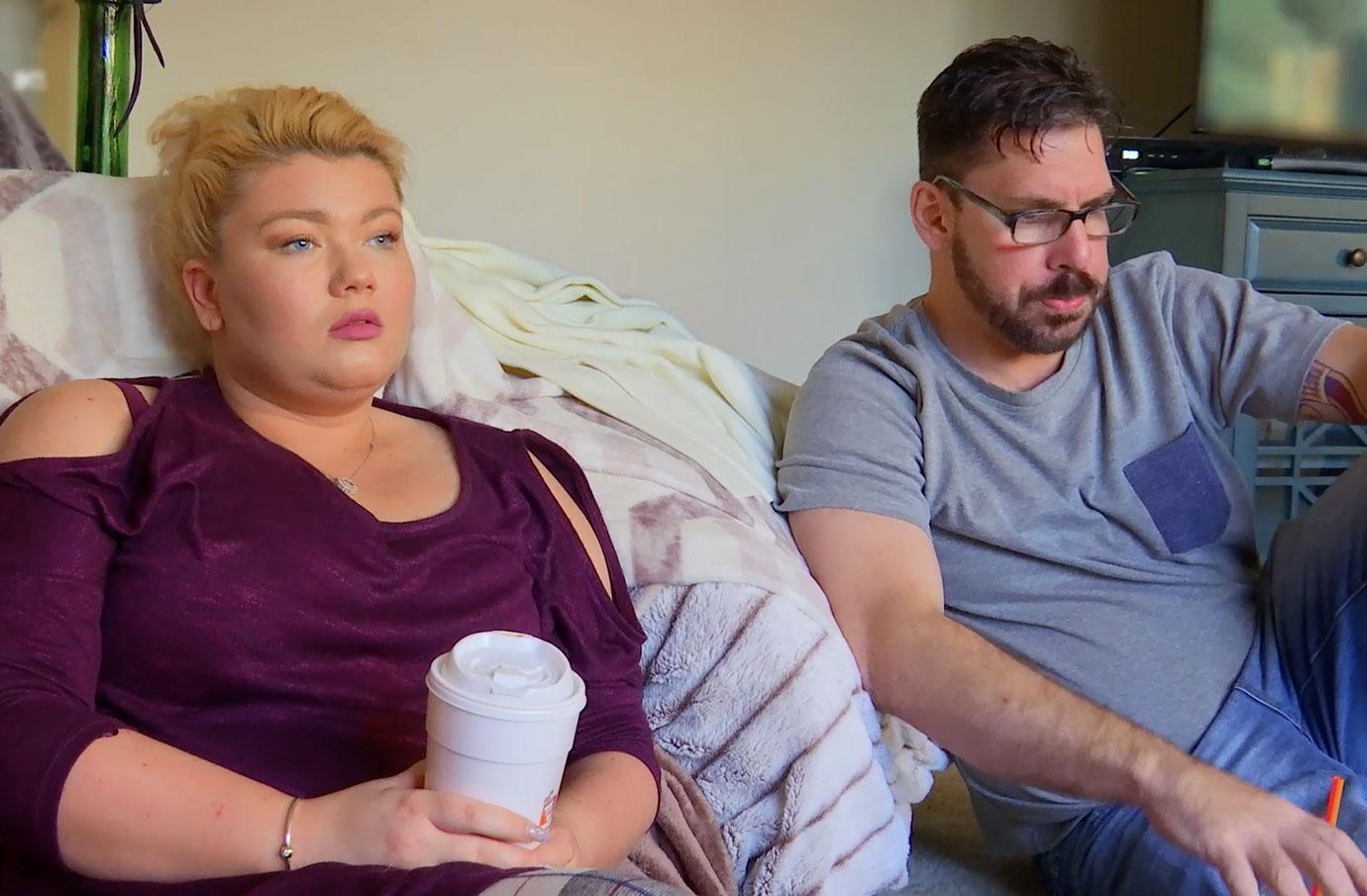 She then called off her wedding to Baier when he failed a lie detector test about cheating rumors in May. When it aired on the show, Portwood ripped, "Trash, trash! I got you money! I got you deals! F**k you! You tried to f**k her!" Although the two tried to work it out on Marriage Bootcamp, they ended their relationship for good in July.
Article continues below advertisement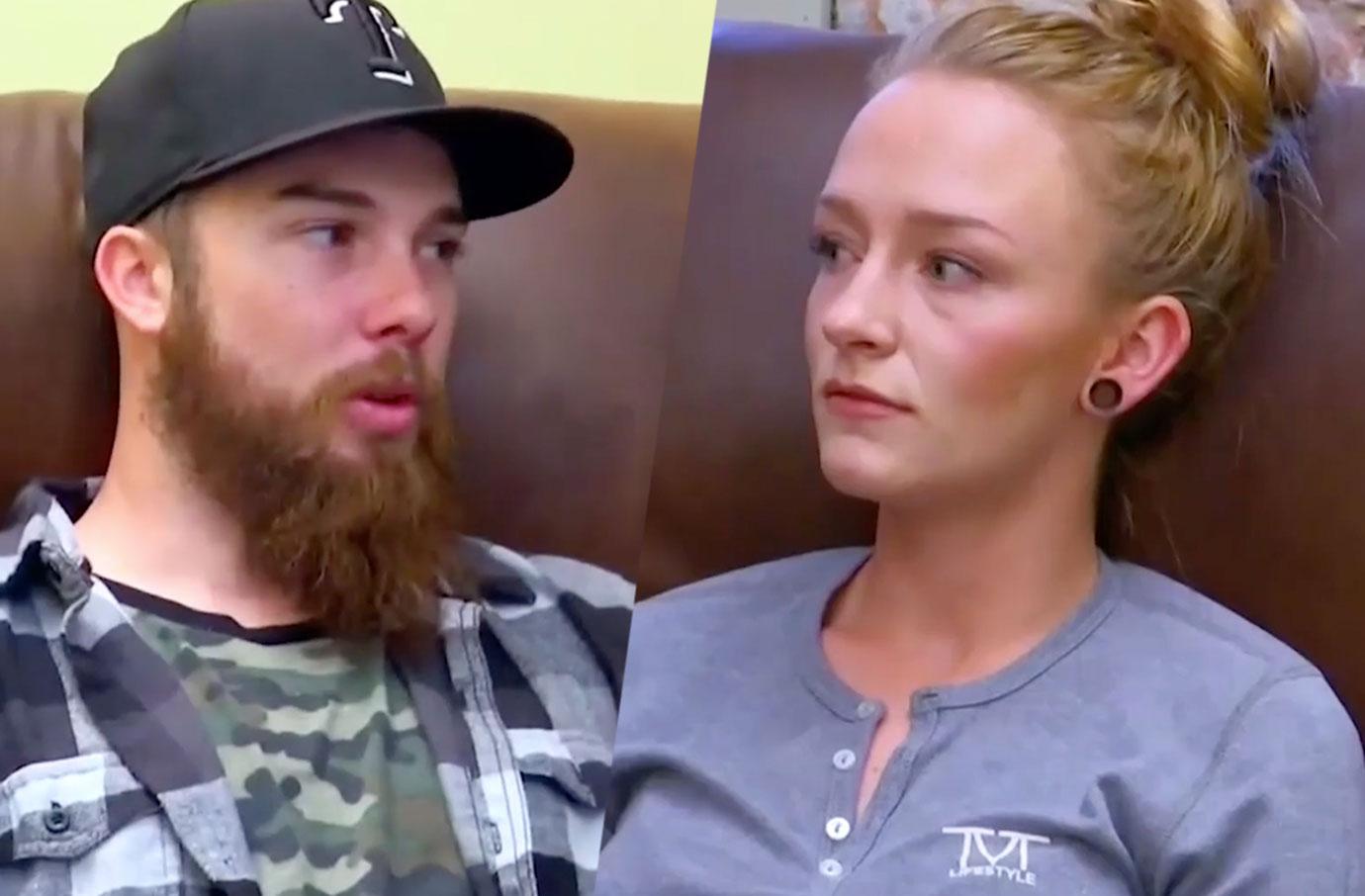 Maci Bookout and Taylor McKinney seem to have the perfect marriage, but she revealed on an episode that they have their share of blowouts. "Eighty five percent of the time we're good to go," she said. "Fifteen percent is hell. All of our stress and emotions we take out on each other. When the cameras leave, we'll drink and freak out. It's always literally the smallest things. It's such small stuff but it blows up. It's not going to go away!"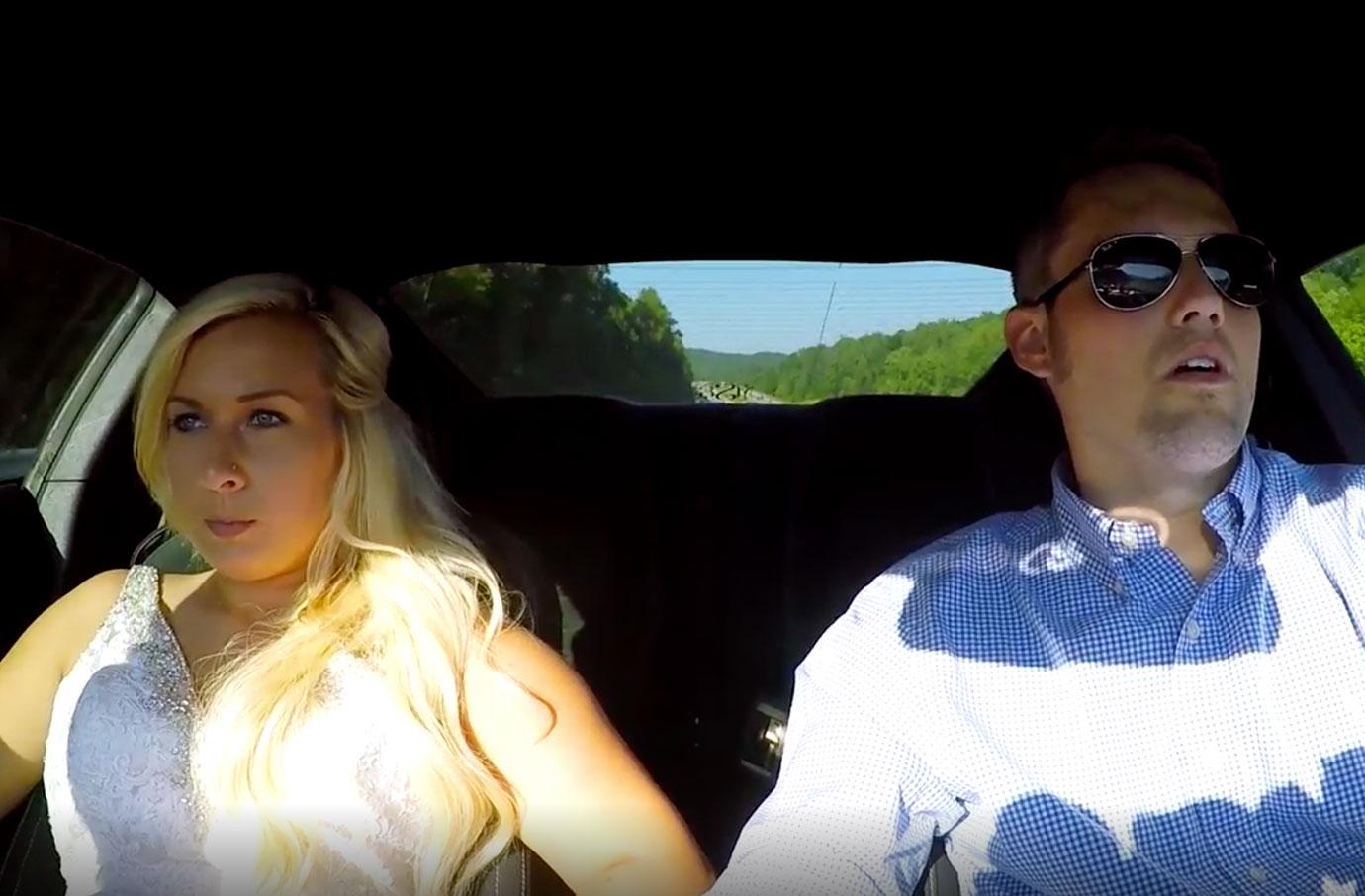 But nothing was as bad as when her baby daddy Ryan Edwards' wife Mackenzie accused her of exploiting his drug problem by talking about it on the show. "You let everyone know that you feared for his life while concurrently exploiting Ryan's addiction on the show," she fired at Bookout during a reunion show. "Instead of solving the problem or doing what you could to make an effort to solve it, you decided to humiliate Ryan." Bookout responded by calling her letter "ridiculous." "You're so full of s**t your eyes are brown," Bookout fired.
Article continues below advertisement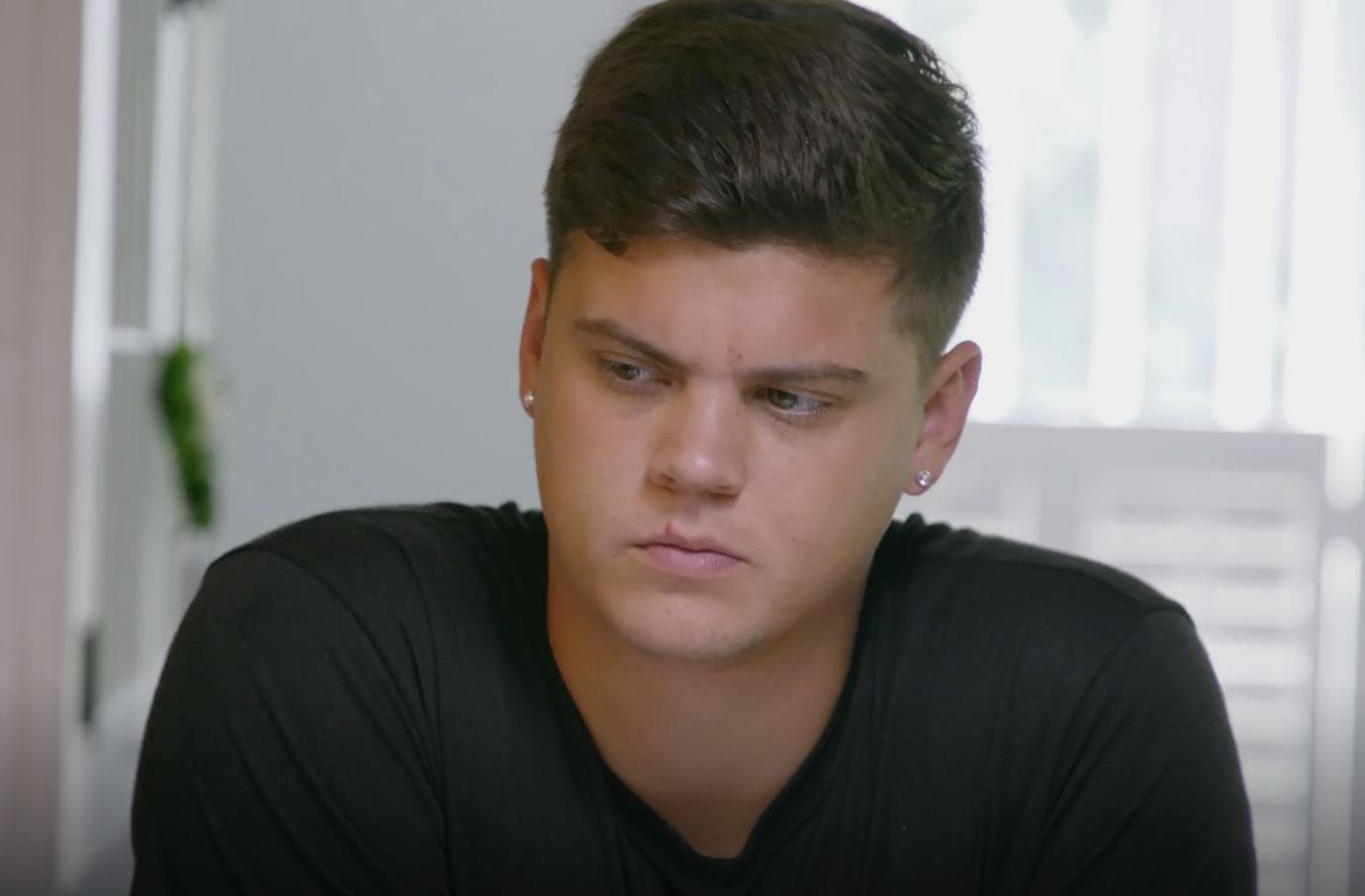 Abraham ended 2017 by slamming her co-stars again! "I'm just happy Amber stays in bed, Maci sits on the couch, Catelynn smokes weed in her car, Tyler's gay still doesn't admit it," she fired. Baltierra fired back, "In order for her to really insult me, I would first need to value her opinion and the lion does not dwell on the opinions of sheep."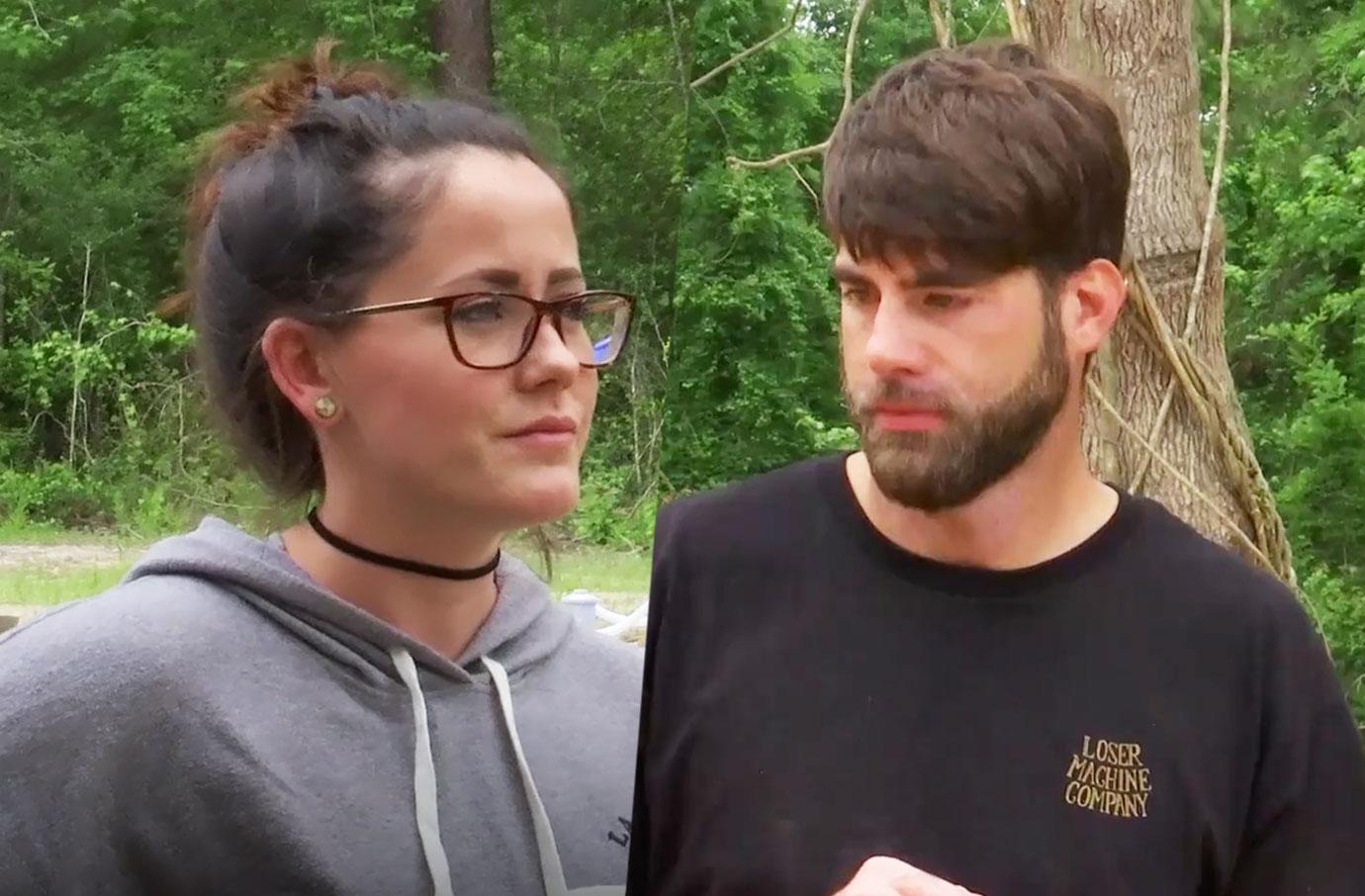 Radar exclusively reported that Jenelle Evans called off her wedding to David Eason the night before the big day. "You're not giving a f**k what I feel," she screamed at Eason. "No, I'm done, you can have the ring!" She then vented to a friend, "I said for two hours I wanted him to care about me, talk to me about my mom situation. I don't have a mom coming tomorrow, he has a mom. I want his attention. I've been crying all day. I'm not doing this." The two worked through their issues just in time to get married.
Article continues below advertisement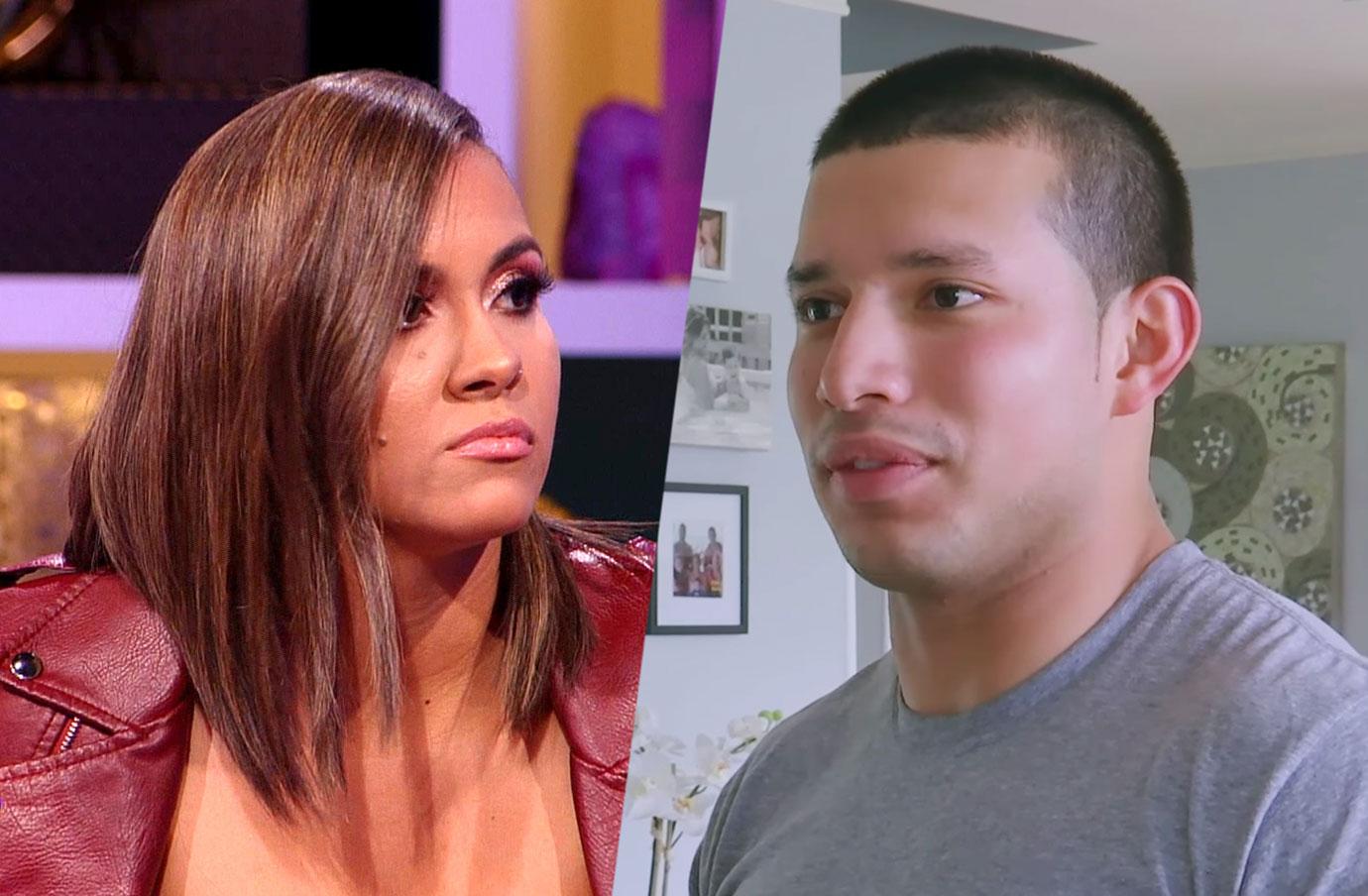 Briana DeJesus began dating Kailyn Lowry's ex-husband Javi Marroquin this year – and the relationship started major drama between the women! DeJesus revealed over Twitter that her and Lowry "aren't friends" and "never were" when she received backlash for dating Marroquin. Lowry responded, "Lmao don't s**t where you eat." DeJesus continued their feud when she posted text messages between Lowry and Marroquin. Lowry texted Marroquin about his upcoming basketball game with DeJesus, "I'm glad you were about to go again with Briana… I hope she loves doing all the stuff me and you used to do."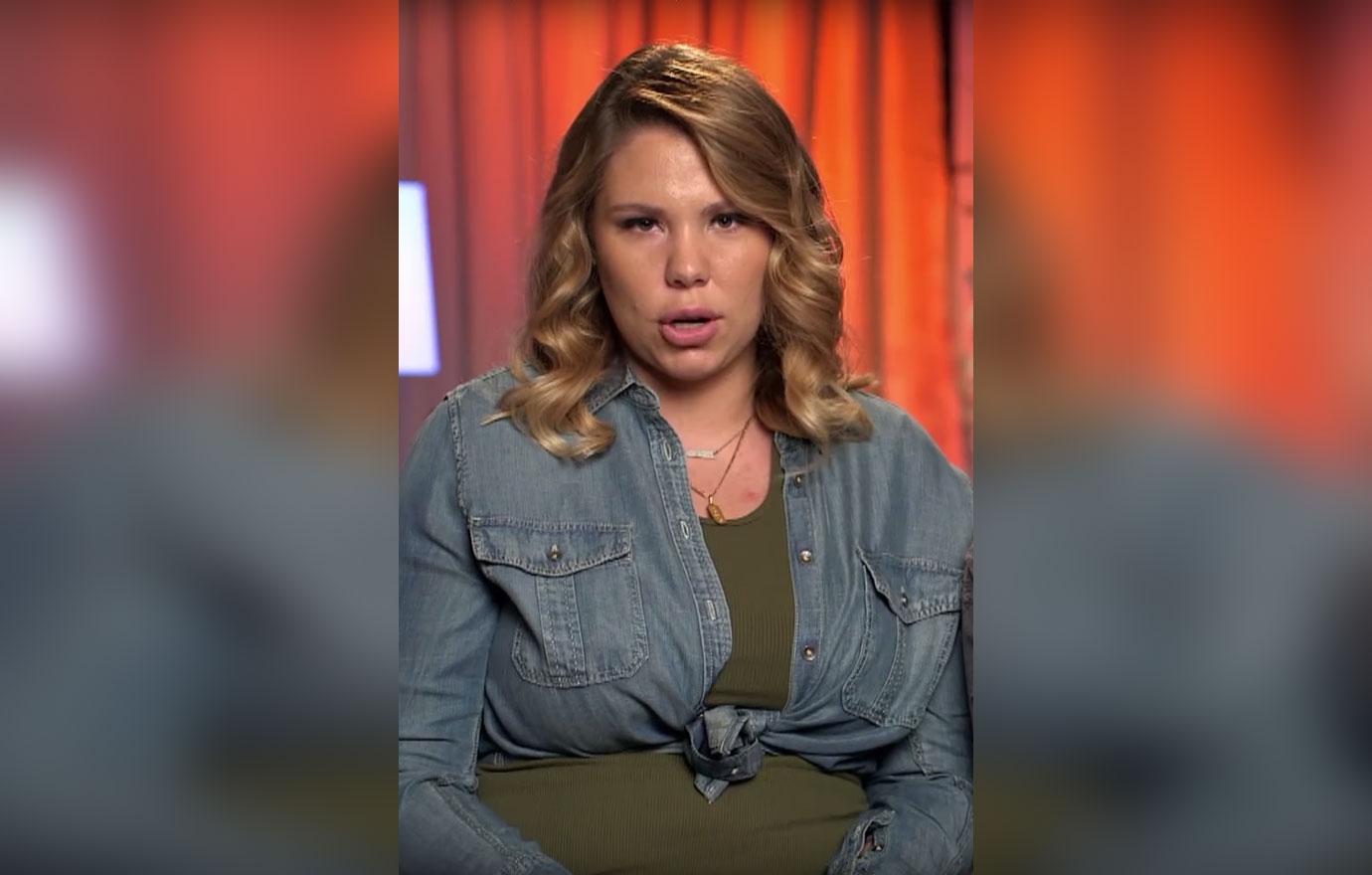 Lowry fought with her ex-husband multiple times this year. Their constant bickering forced her to file a PFA against him. "She said it's because I harassed her via text about all this divorce and guy stuff," he told Radar. "I signed a consent PFA, which means there's no evidence of abuse. I just can't contact her unless it's in regards to Lincoln for a year." An insider close to Lowry claimed he would show up to her home "aggressively."
Article continues below advertisement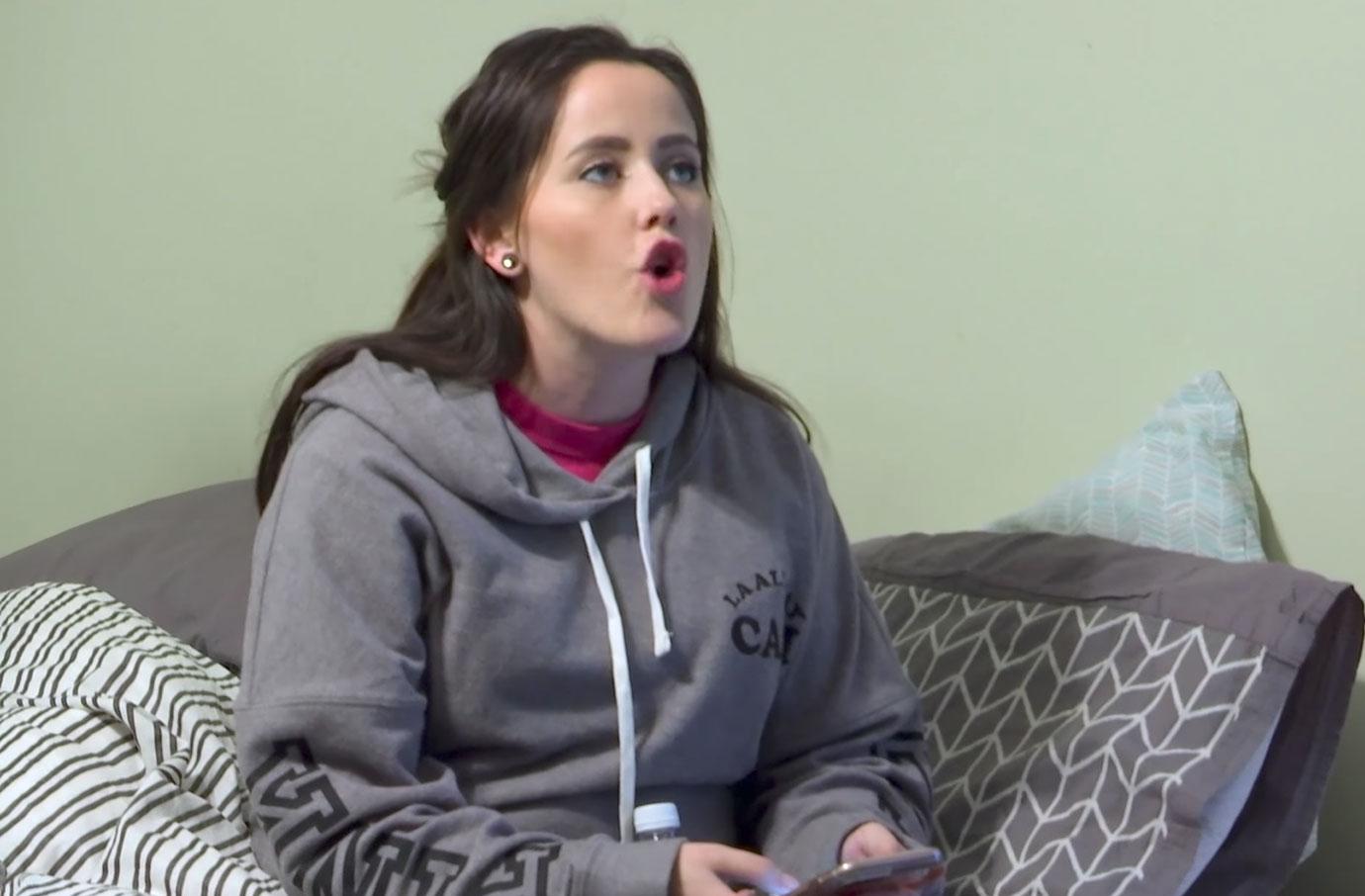 Radar viewed text messages of Evans going off on Lowry for responding to a GIF of Kaiser crying, "There's nothing funny about this." A source close to Lowry told Radar, "Jenelle texted Kail and told her she shouldn't be making 'b***h a** comments' about her life unless she knows the full story. She complained about coming under fire on social media for not feeding her son."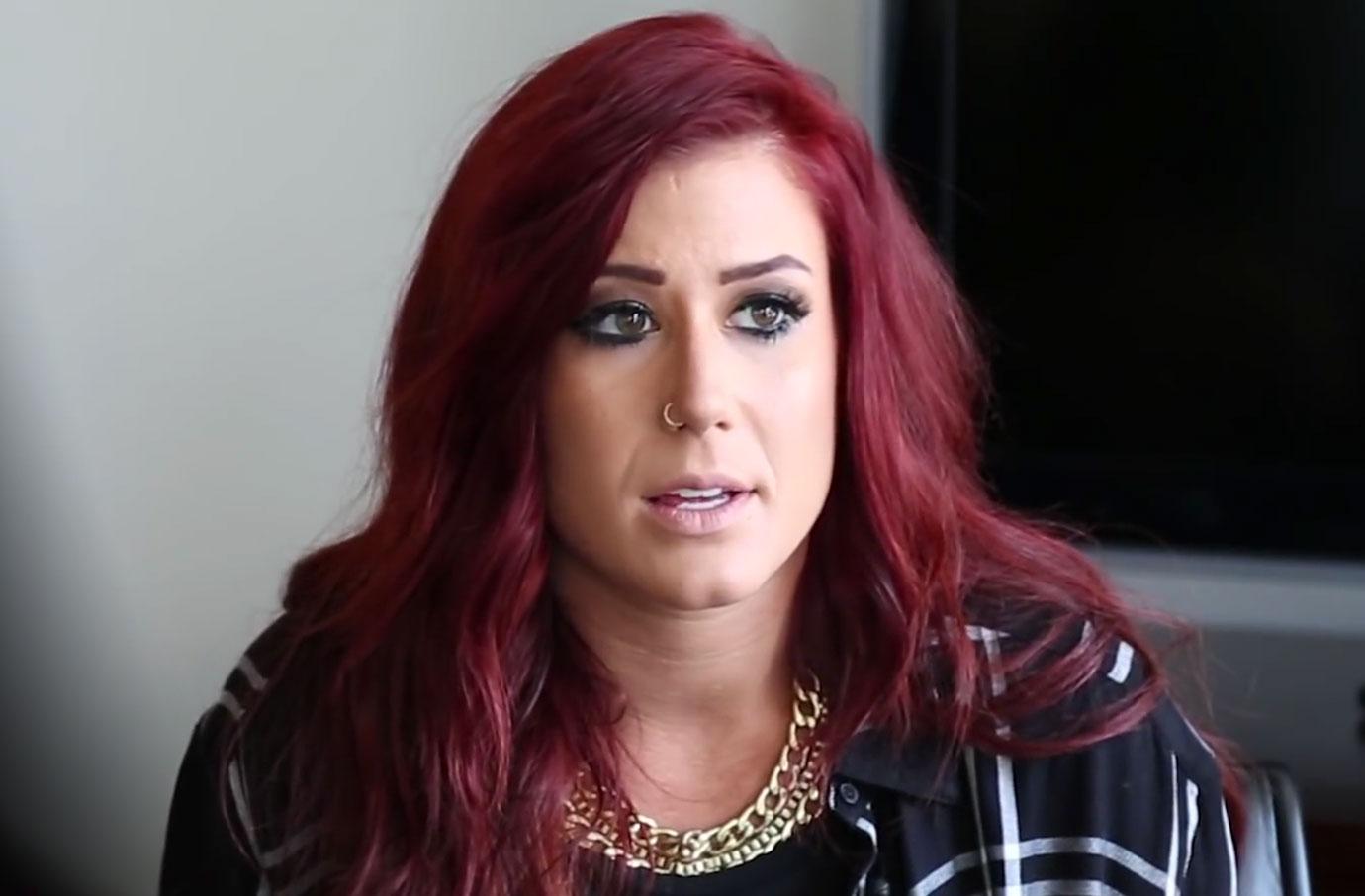 In November, Evans hit Lowry and Chelsea Houska with cease and desist letters. In the cease and desist letter exclusively viewed by RadarOnline.com, Lowry and Houska are accused of "defamation of character, libel and slander." Lowry tweeted after receiving the letter, "How does one get a cease and desist from someone they don't care to talk about… & if I did, it's my opinion #hijenelle #byejenelle." Houska responded, "I just got a cease and desist from Jenelle and David. So there's that lol. #idonteventalkaboutyou."
Article continues below advertisement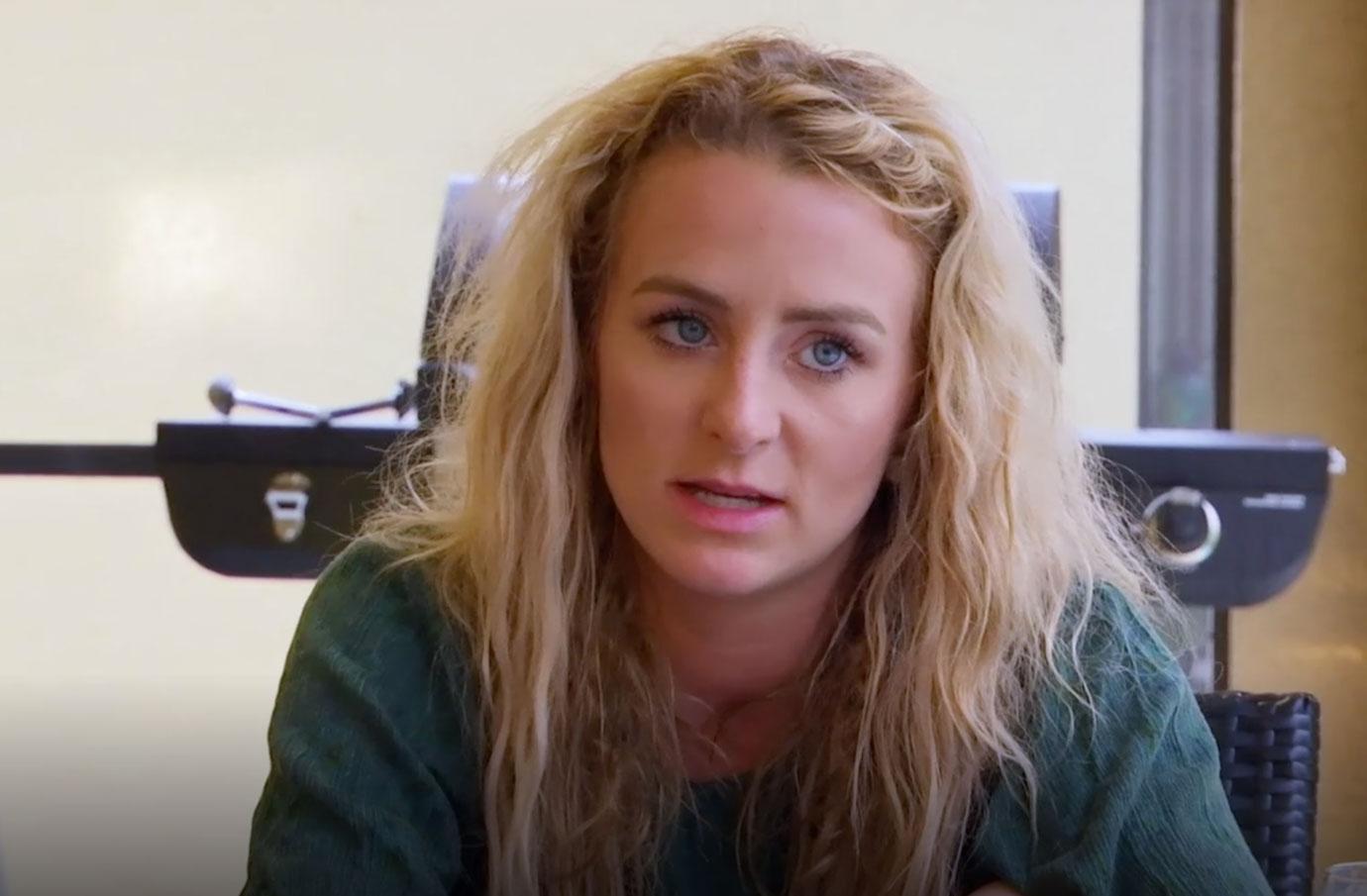 The Teen Mom 2 stars fought at the reunion show this year, as DeJesus slammed Leah Messer for hanging out with Lowry and Houska instead. "Jenelle was the only one who wasn't acting like her s**t ain't stink," DeJesus tweeted. "Plus she was the only one who wasn't acting fake and choosing sides." Messer responded, "Pay no attention to those who try to bring you down. They're envious of where you how and how well you're doing."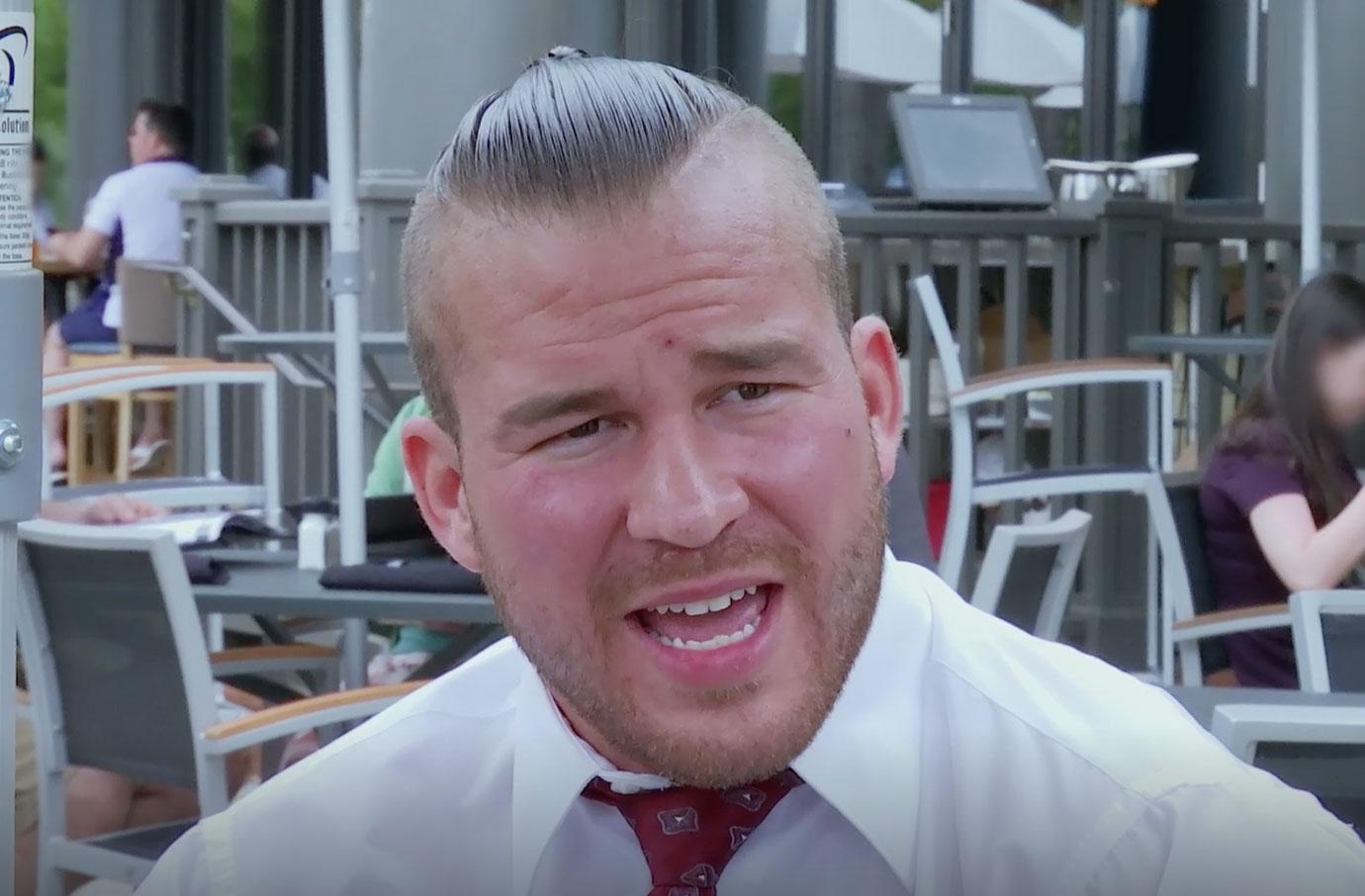 Evans feuded with her baby daddy Nathan Griffith and his girlfriend Ashley Lanhardt at the reunion as well. "When it was time to leave that night Nathan was letting Kaiser say bye to Jenelle and her mother Barbara," a source close to Griffith told Radar. "Barb gave Nathan a hug goodbye and then gave Ashley a hug goodbye. That's when Jenelle screamed, "I thought the f***ing b***h said she wasn't going to film." Evans "started screaming at her saying Ashley hasn't even f***ing met her yet." The insider said Lanhardt then turned around and held out her hand to introduce herself. That's when the fight escalated. "Bodyguards and camera crew were all over the place and in between them," the insider said. "She was screaming at Nathan and Ashley like a lunatic."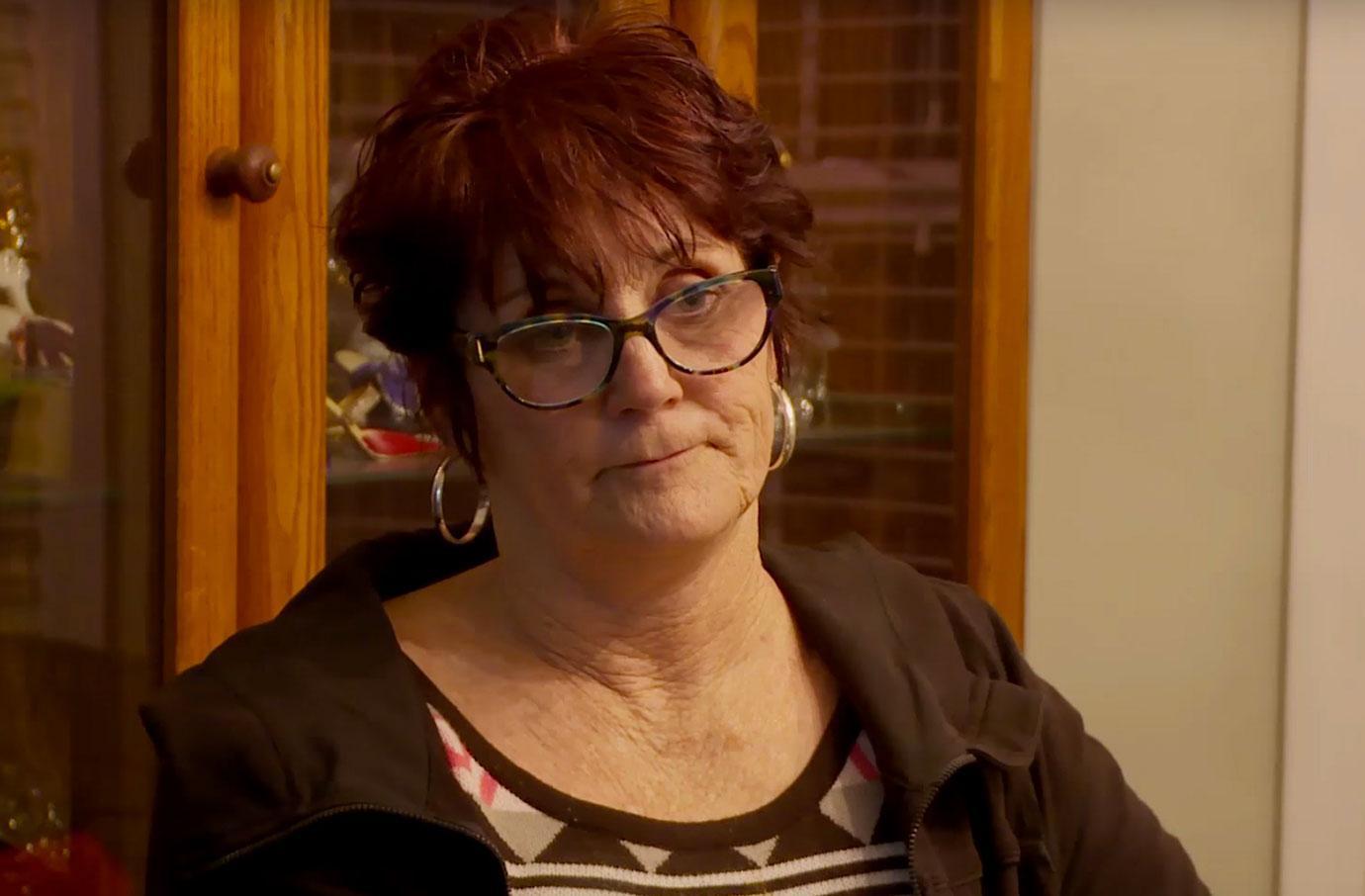 Evans continued to fight with her mom Barbara this year. One of their biggest arguments happened when Evans called the police on her mother in November. "My son called me crying his eyes out and saying that my mother is actually hitting him and he's huffing and puffing he can't breathe," she said in the 911 call obtained by Radar. Barbara blamed his meltdown on his ADHD medication wearing off.
We pay for juicy info! Do you have a story for RadarOnline.com? Email us at tips@radaronline.com, or call us at 800-344-9598 any time, day or night.