Ryan Edwards' Wife Rips Maci For 'Exploiting' His Drug Addiction: 'He Could've Died!'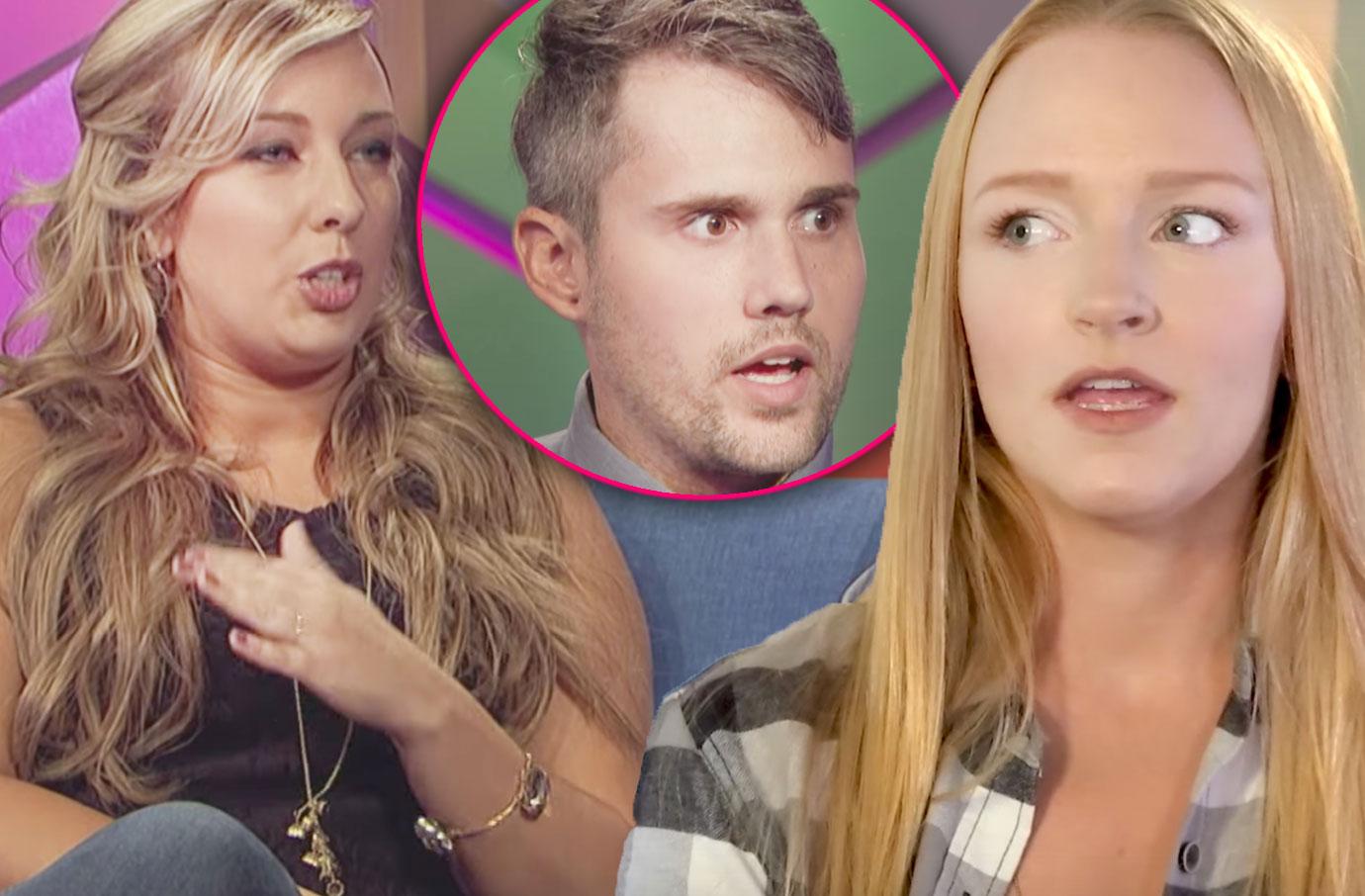 Ryan Edwards may have been in rehab during the Teen Mom OG reunion – but the drama surrounding his drug scandal is far from over! On part one of the reunion special, Ryan's wife Mackenzie Standifer accuses Maci Bookout of exploiting his addiction issues.
On this week's episode, Maci explained to reunion show host Dr. Drew Pinsky that she never told Mackenzie about Ryan's drug issues.
"I didn't want to say anything that would make her feel like she couldn't trust Ryan or their relationship wasn't real," she explained. "I didn't want to hurt her."
Article continues below advertisement
But keeping it from Mackenzie only made their relationship worse, as she read a letter she wrote to Maci about her disappointment over the situation.
"Maci you told me to my face merely days after I had informed you that Ryan was seeking help that you have known about his problem since November… that was 186 days he could've died and still you said nothing," she read. "You let everyone know that you feared for his life while concurrently exploiting Ryan's addiction on the show."
Mackenzie continued, "I had only known about it for two days before Ryan was walking into treatment. Instead of solving the problem or doing what you could to make an effort to solve it, you decided to humiliate Ryan."
She ended the letter with, "Helping Ryan doesn't mean talking about all of his problems on national television, it means being supportive. Not kicking someone down and respecting the privacy we all so graciously deserve."
Article continues below advertisement
Maci called her letter "ridiculous" and told her she shouldn't have signed up for a reality show if she wanted privacy.
Mackenzie then walked off stage. When she returned moments later, she fired, "That's my husband and I'm never going to be okay with someone talking s**t about him when they couldn't come to me and tell me what's going on!"
Maci fired back, "You're so full of s**t your eyes are brown!"
MORE ON:
Mackenzie Standifer
As RadarOnline.com readers know, Ryan was caught on camera slurring his words and falling asleep at the wheel on the season finale. After the disturbing scene was filmed, he checked into rehab.
"I told him I loved him, but I couldn't sit by and watch him kill himself," Mackenzie explained. "I told him when he was ready to get help to please let me know."
She added that he's "doing great."
Also on the special, Amber Portwood explained how although she is not with Matt Baier, they are still living together. On the season finale, he failed a lie detector test when he was busted sending text messages to another woman.
Article continues below advertisement
Amber also revealed that Matt had stolen from $500 to $120,000 from their joint bank account.
"We haven't had a good month," Matt, who did not attend the special, said on the phone. "There's not money missing. This is what got spent and this is what got paid, when she gets angry she tends to forget all of that."
But Amber denied his claims, as she fired back, "What are you talking about? You're talking wrong right now. You know exactly what I'm talking about with money issues. Quit acting like I get angry and can't remember."
She continued, "Where's 60k, 30k, 90k? Now I'm pissed off. I got money so it's cool, but where's 90k at. You just took 30k out and you won money then put 20k back in."
When Dr. Drew asked if it was a gambling debt, Matt denied it and explained that he has the remaining money on him.
"I stood by your side," she told him. "You know how frustrated I was. I'm sorry for all the name-calling, but you have to be sorry for the s**t you've done. You got to change," she said.
When her baby daddy Gary Shirley joined the stage, he revealed that Matt is no longer allowed to drive Leah to drop offs because he was busted trying to give co-star Catelynn Lowell Xanax on a recent episode.
Part two of the Teen Mom OG reunion airs Monday at 9/8c on MTV.
We pay for juicy info! Do you have a story for RadarOnline.com? Email us at tips@radaronline.com, or call us at 800-344-9598 any time, day or night.