Junkie Ryan Edwards Slurs Words, Falls Asleep At The Wheel While High On Drugs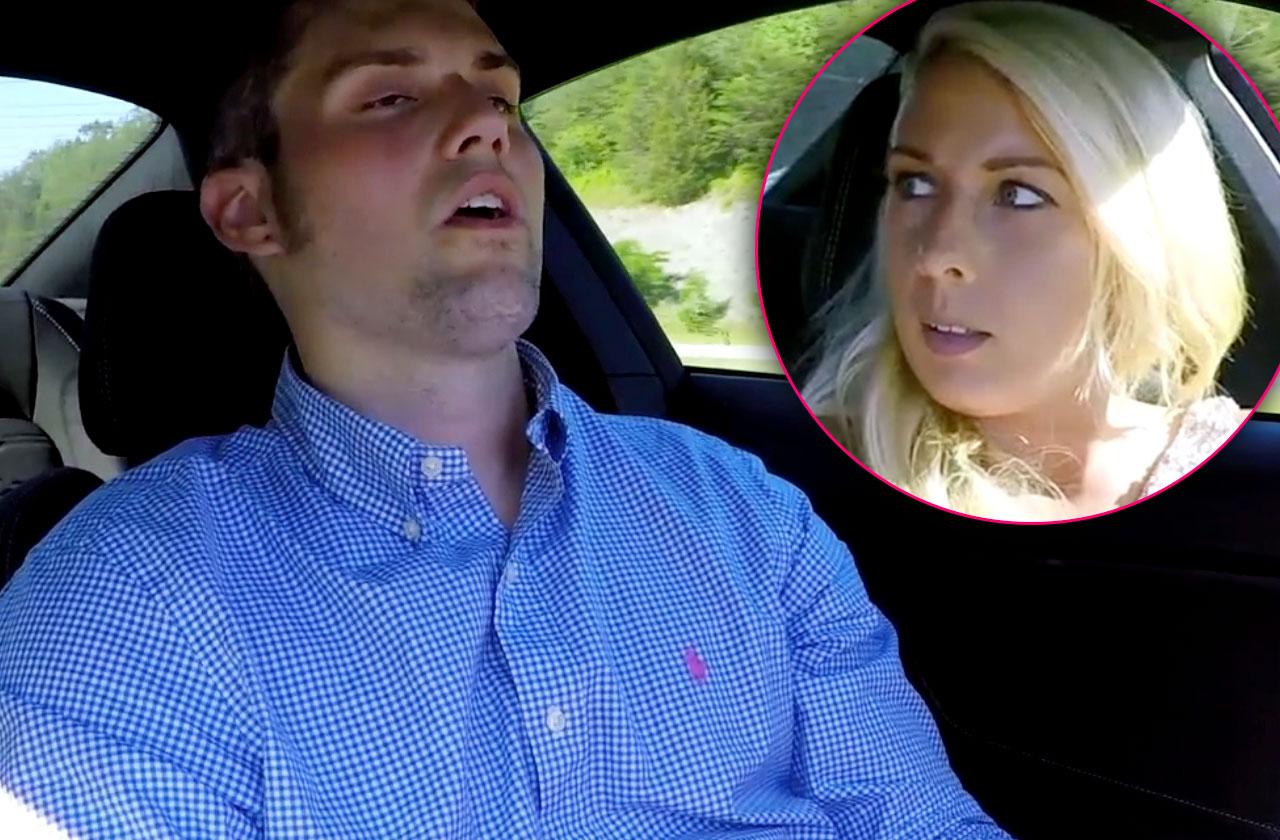 Maci Bookout has been trying to get her baby daddy Ryan Edwards help for his drug abuse issues throughout the season – and his behavior on this week's episode proves just how life-threatening his addiction is. On the Teen Mom OG season finale, Edwards falls asleep at the wheel while high on drugs.
Edwards' fiancée Mackenzie Standifer reveals to a producer that they are getting married on that day instead of in November.
Article continues below advertisement
"Ryan met with a lawyer to get his rights to Bentley legalized," Standifer explained. "The lawyer thinks I'll be better to be legally married before custody is worked out. It's just a formality."
When Standifer told Edwards that she had booked the minister for that day, he seemed disoriented and confused.
"I'm so ready. Are you ready? Okay let me go get a haircut then," he said, as Standifer told him to listen to her. "Can you call me on the phone? I'm listening now. Okay baby I'm sorry."
Article continues below advertisement
"Hey you know what would be the coolest?" he asked. "Bachelor and bachelorette parties. I just thought about it, but I can't rethink about it. We're going to be married, we're going to be married."
Standifer then turned the cameras off, but left their mics on.
"Did you take Xanax again?" she asked. "You did."
He responded, "I don't… I don't have any. I put that on my kid's life."
When it was time for the wedding, Edwards' mother Jen was in tears because Bentley wasn't there for the special day.
"Mama it don't matter if there's a hundred people or two people. It just matters that we love each other," he said, as his mother sobbed, "But the most important people aren't here."
Meanwhile, Bookout called the drug counselor again to explain that she was unable to get in touch with Edwards to speak to him about getting help.
She then decided to follow through with the ultimatum and not allow Bentley to go to his home until he gets help.
Article continues below advertisement
Edwards checked into rehab after the episode was filmed.
"A little over 30 days ago, I made the decision to check myself into a rehabilitation facility," he told MTV. "I am back home now doing well, and life could not be better. Without the support of my wife and parents I would not have been able to do this. Thank you all for your well wishes."
Also on the episode, Amber Portwood made her fiancé Matt Baier take a lie detector test after texts emerged of him trying to sleep with another woman.
"There are so many text messages," Portwood said. "I told him if you ever cheat on me, it would be like I died, you won't hear from me. I've been done."
Portwood then revealed that all of their bills are in his name and that he drained her bank accounts.
Instead of apologizing, Baier blamed her by saying that she's "not well" and that he is the "victim" in the situation.
The polygraph administrator said of the results, "Have you engaged in any sexual activity other than Amber since October 10, 2014? Matt said, 'No' and that's the truth. Since meeting Amber had you had any sexual communications with other women? Matt said no and he passed that."
Article continues below advertisement
But Baier didn't pass when asked if he made sexual advances towards the women in the texts.
"You mother f*****g b***h," she screamed, punching the elevator. "I'm about to freak out."
When she went outside, she yelled while security held her back, "You f*****g b***h! Who the f**k do you think you are? Trash! You ugly a** old mother f*****g b***h. I got you money b***h. I got you deals. I'll f*****g beat your a**. F**k you b***h. You tried to f**k her!"
Baier responded, "He said it could be a simple comment honey, it's a very vague question. I passed the direct ones. I didn't do anything wrong. I didn't cheat. I never would. I win, I passed."
The fighting continued with Farrah Abraham, as she slammed her mother Debra's fiancé David for not making an effort to bond with her while on a family vacation.
"It's kind of sad you're marrying someone who f*****g hates me," she told her mom. "I invited you guys to Key West and he has his back towards me. That's what you bring into your life. You're not choosing to have a good family."
Article continues below advertisement
When her mother began to cry, Abraham asked if she was "throwing a fit."
"No it's me wanting to die," Debra fired. "I can't be stuck in the middle anymore because my life has become hell."
When Abraham confronted David at dinner, he admitted that he doesn't have a relationship with her because she doesn't respect Debra.
"If you can't respect your mother it's hard for me to have a conversation with you," he told her. "She doesn't need family therapy. You need therapy!"
Abraham fired back, "I'm in therapy and you know why I'm in therapy? Because my family f****d me up."
When Abraham told him he sucks at being a doctor, he gave her the middle finger and yelled, 'f**k you.'"
"Good f**k you too mother f****r," she said. "I hope to get rammed in your a** tonight."
What did you think of the finale? Tell us in the comments!