Miley & Kaitlynn Look Smitten While Leaving Hotel Together In Matching Outfits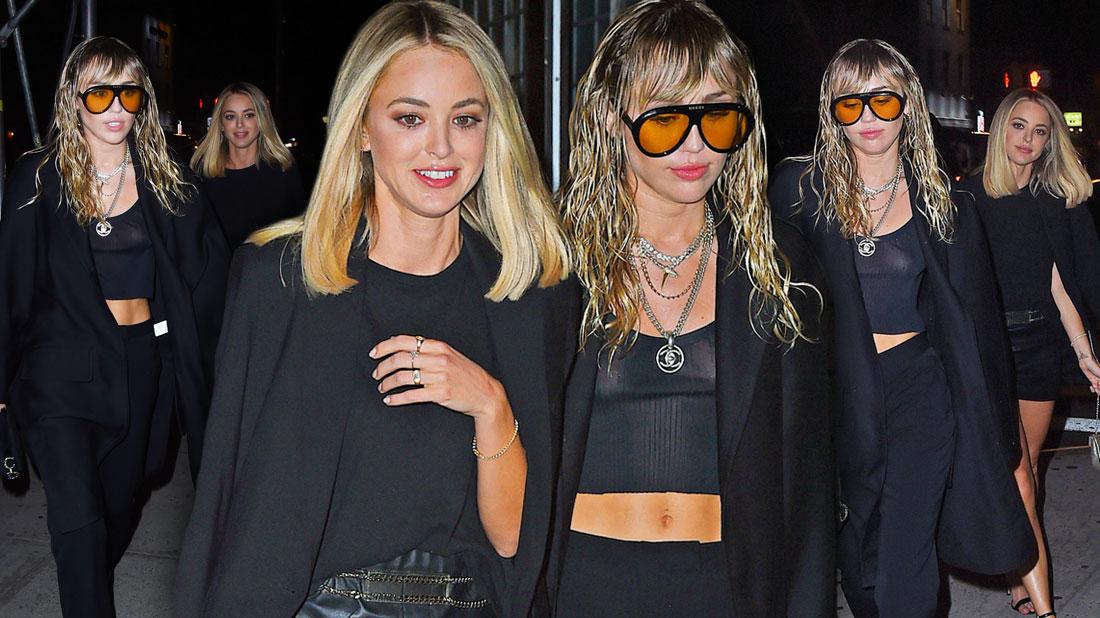 Miley Cyrus and Kaitlynn Carter are flaunting their love this New York Fashion Week.
On Tuesday, September 10, the stars were spotted leaving the Greenwich Hotel together. They were all smiles while heading out for a date night and even rocked black coordinating outfits!
Carter, 31, wore a black top and blazer with a matching leather mini skirt and open-toe stilettos. The "Unholy" singer, 26, looked cool as ever in a black crop top and coat, black pants and pointed silver-toe heels. She finished her look with several chain necklaces and sunglasses.
Article continues below advertisement
While heading out for the evening, Cyrus looked smitten with her new love. As RadarOnline.com readers know, both stars broke off their respective marriages — though Carter's was not legally-binding — before quickly jumping into a very public relationship.
Though Cyrus's family remains somewhat skeptical of the Hills actress, she and Cyrus seem to be going strong. Sources have said that the singer has been acting like nothing is bothering her despite the fact that she recently dumped Liam Hemsworth after 10 years of dating him on and off.
In recent weeks, Cyrus and Carter have been showing off their romance all over the world. This August, they jetted off to Italy together. It was there that the first photos of them kissing were shot and exposed. As soon as they returned to Los Angeles, the PDA continued.
The lovebirds were seen grabbing lunch with Cyrus's mom, and made appearances at various high-profile events. Carter was even by Cyrus's side when she performed her new breakup song, "Slide Away," for the first time at the MTV VMAs.
Inseparable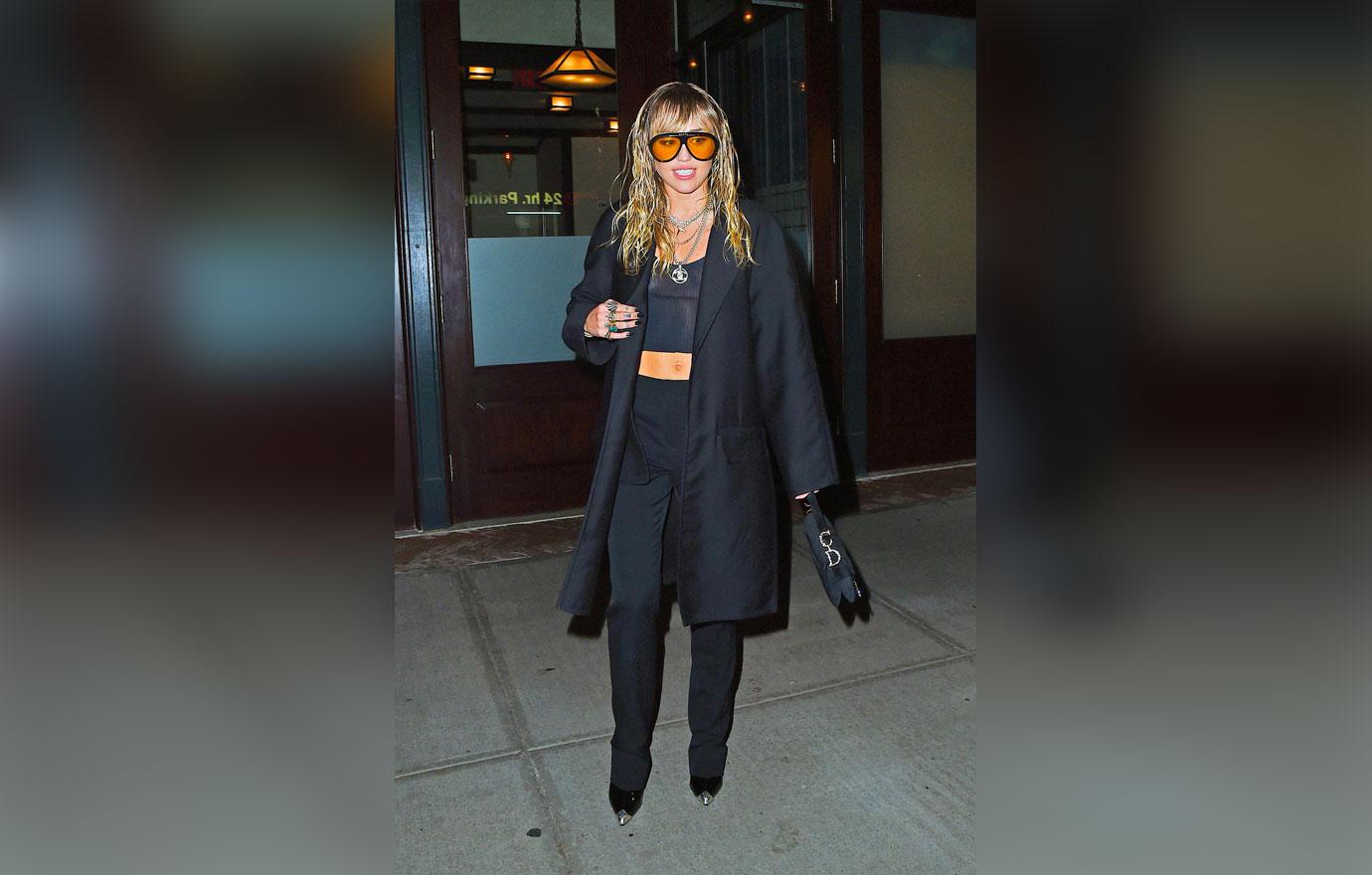 Most recently, the two were pictured on a relaxing lunch date in Los Angeles.
Article continues below advertisement
Twinning!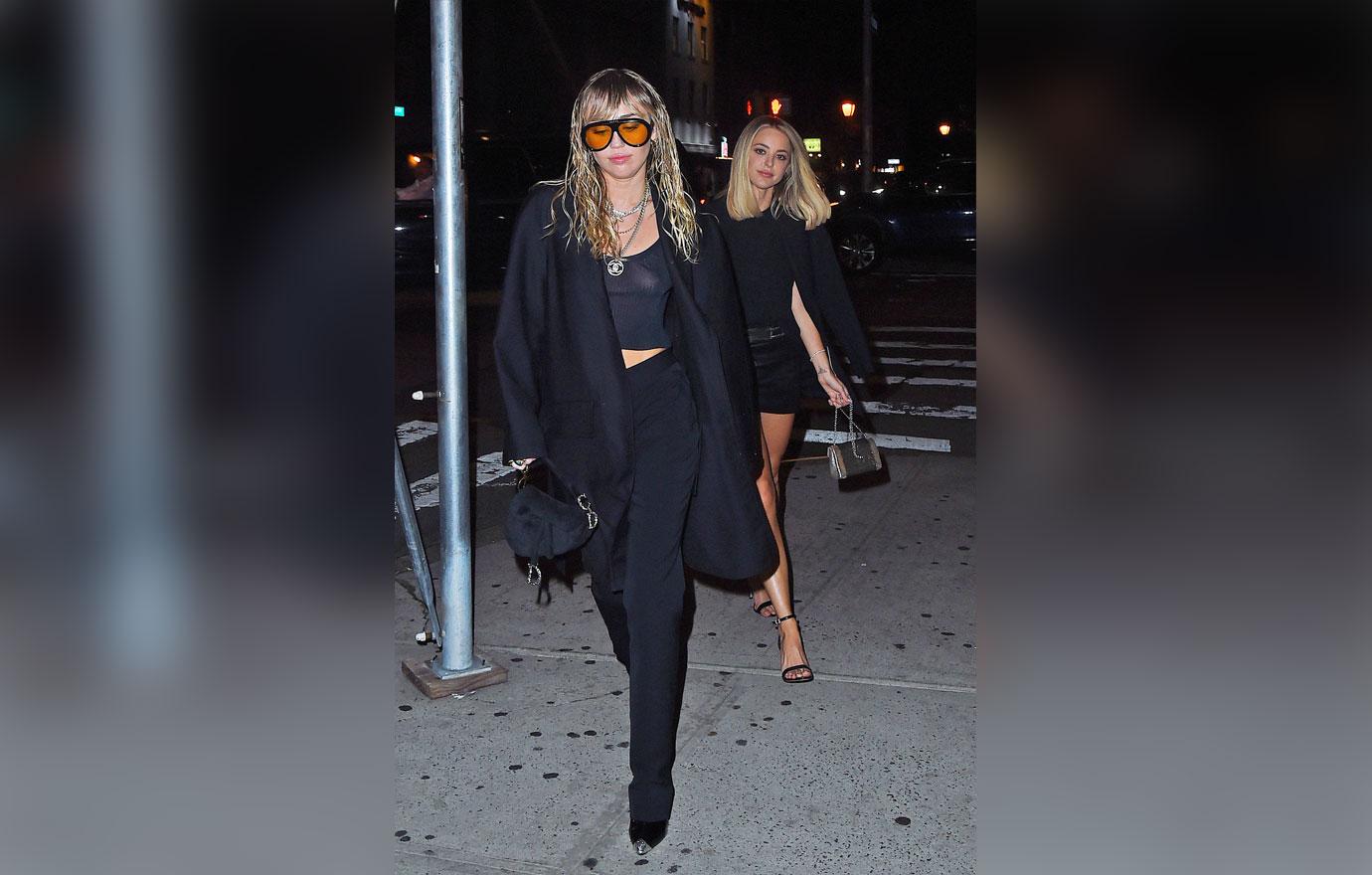 During the September outing, the stars coordinated their looks, wearing white tees, loose blue jeans, and no makeup.
Article continues below advertisement
Stylish Pair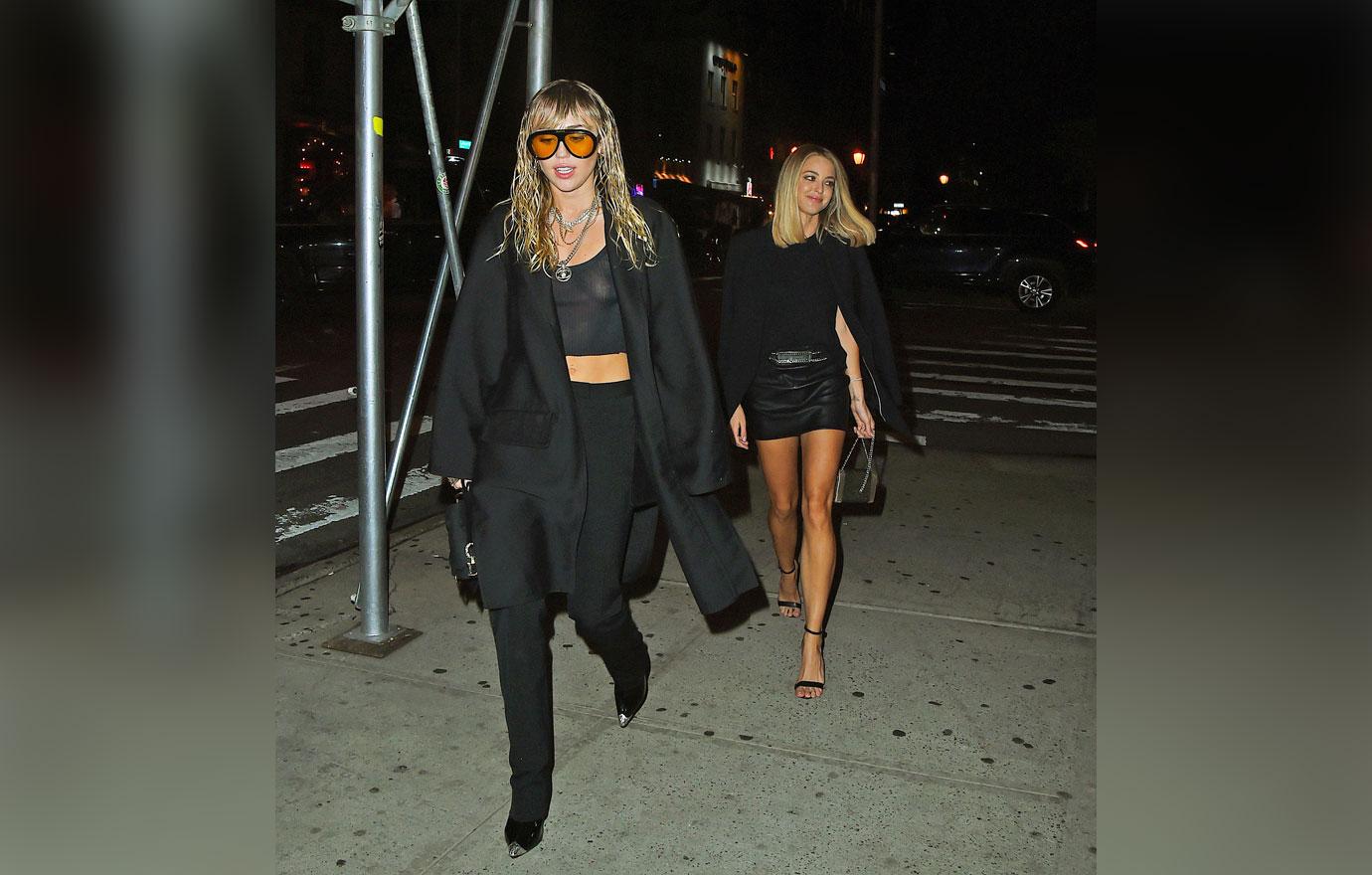 And now, they're in The Big Apple for NYFW!
Article continues below advertisement
Secret Love?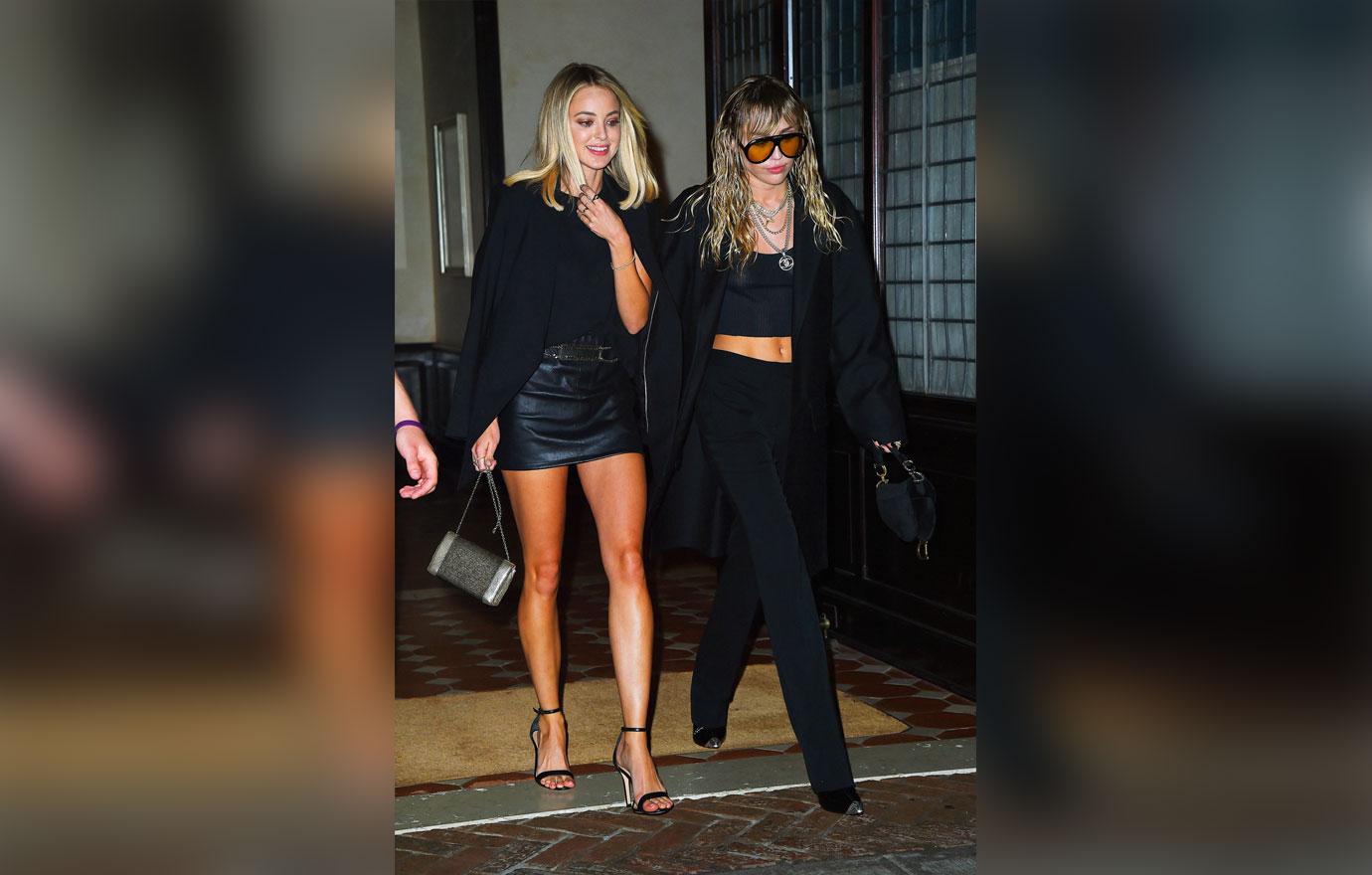 While Cyrus shared a lengthy Instagram statement denying she ever cheated on Hemsworth, 29, The Hills' Spencer Pratt recently told Cosmopolitan and Carter and Cyrus had "something going on" during filming. He added that while maybe it wasn't physical at the moment, it was definitely emotional.
Article continues below advertisement
So In Love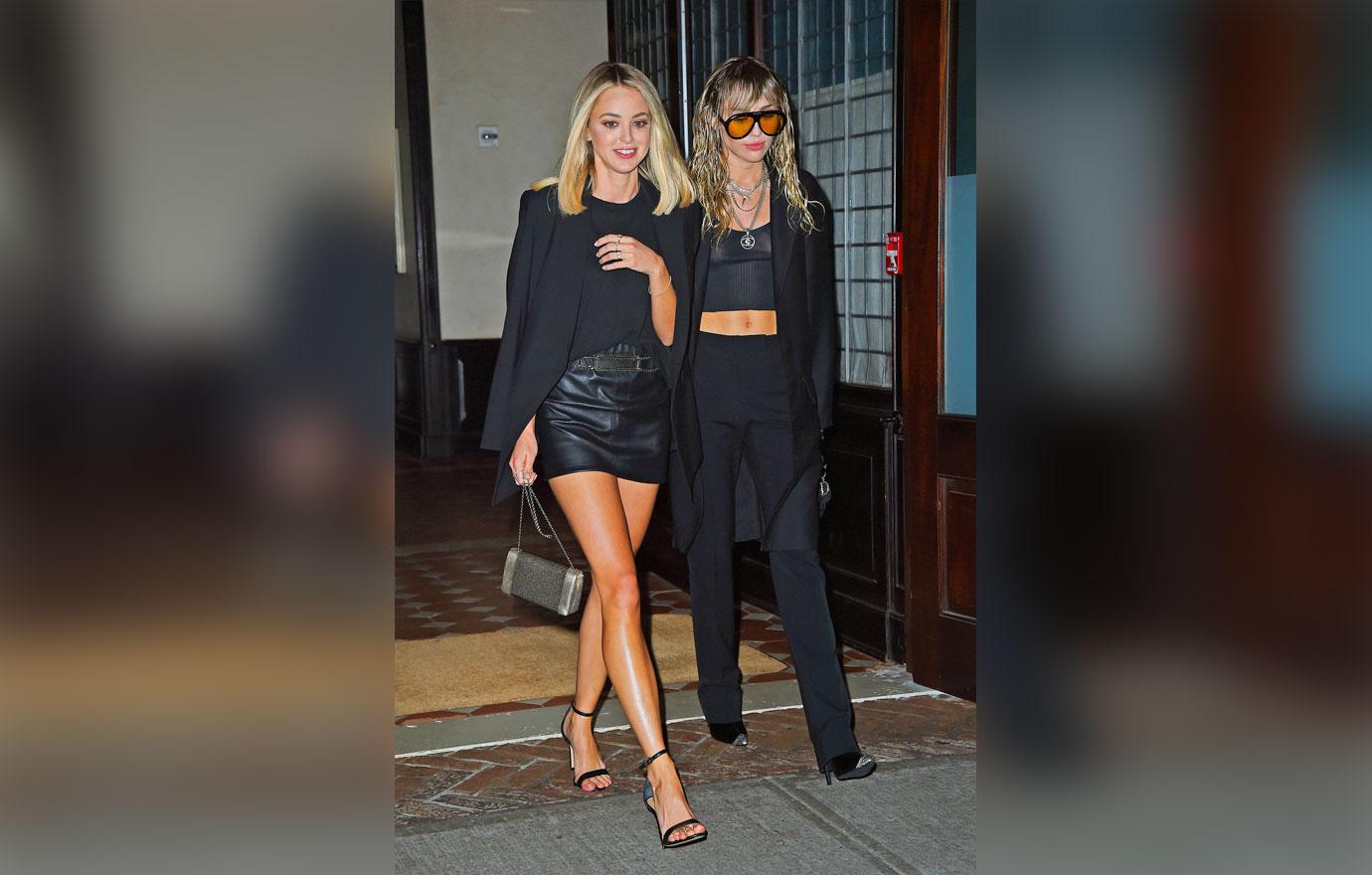 Despite the many rumors surrounding their unexpected romance, Cyrus and Carter looked happy together while on their NYC date night.
Article continues below advertisement
Happy!
The pair laughed as cameras snapped shots of them walking out of the luxury hotel.
Article continues below advertisement
Better Together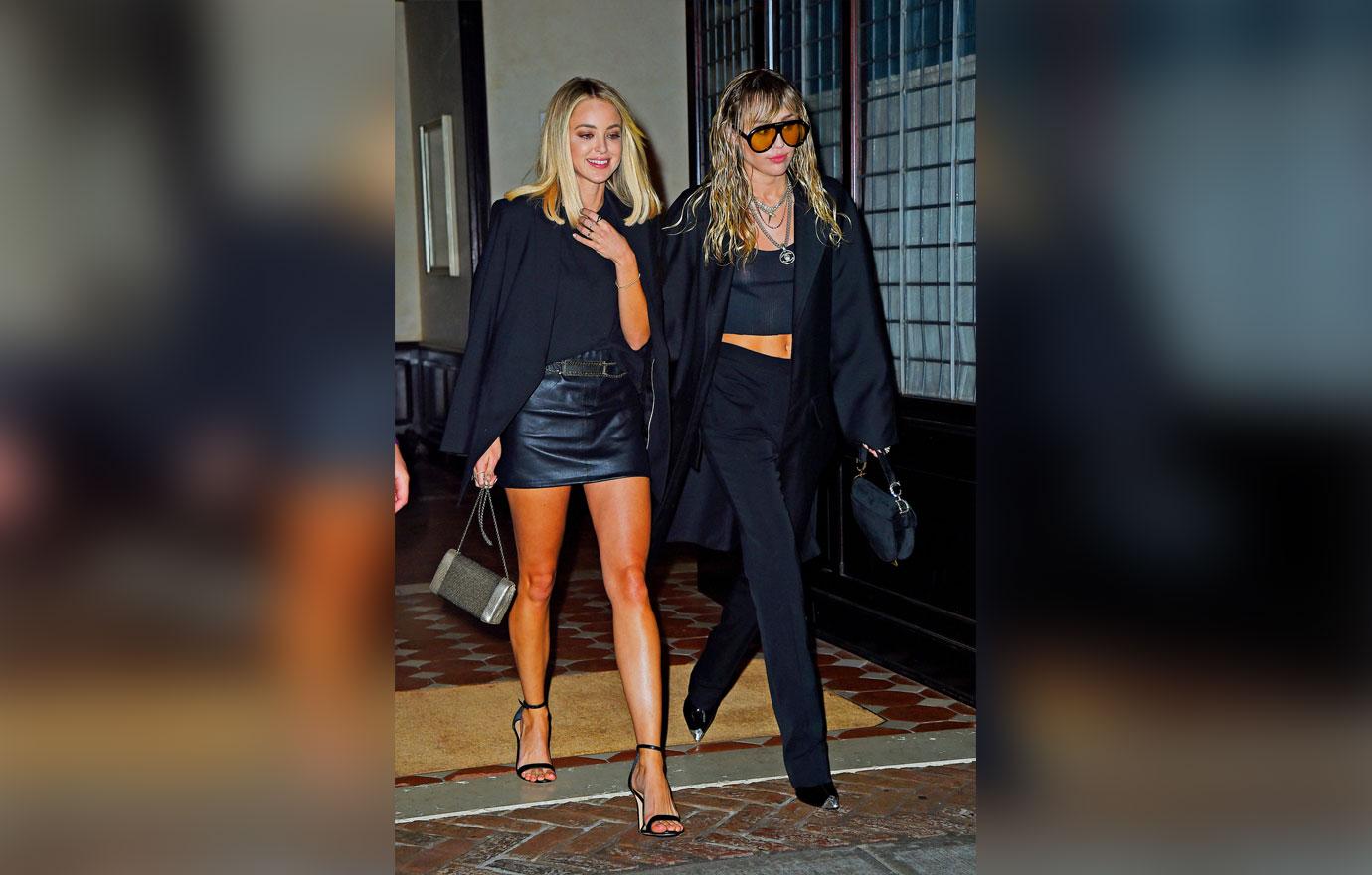 They seemed content with one another despite the ongoing drama with their exes.
Article continues below advertisement
The End