PDA On Labor Day! Miley Cyrus Shares Lunch Date With Gal Pal Kaitlynn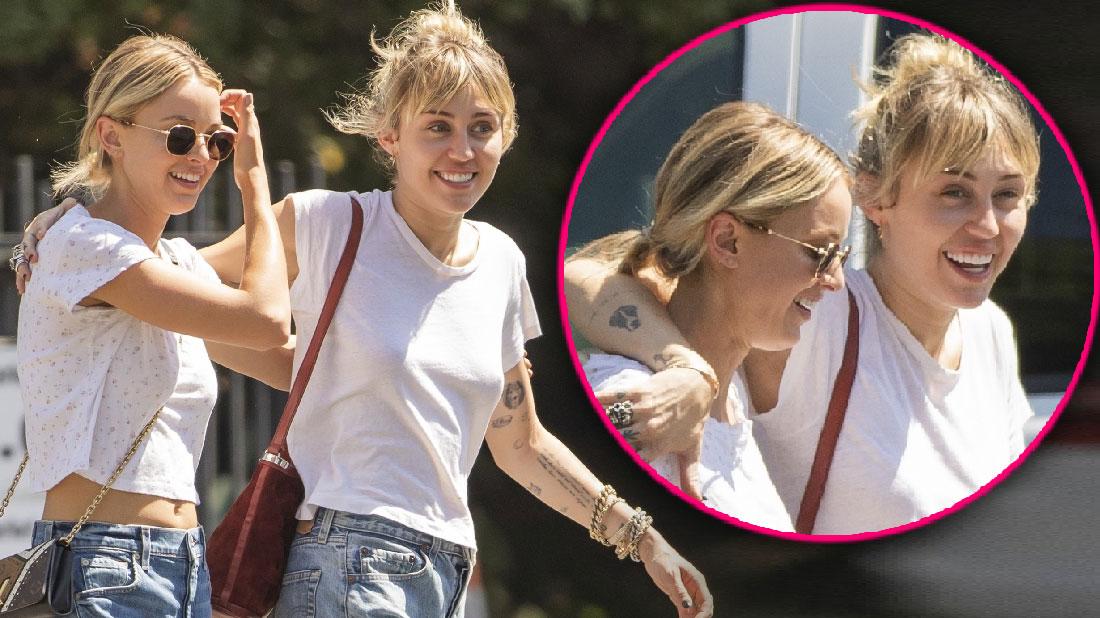 Article continues below advertisement
According to reports, Tish was along on the date with her daughter and Carter this Sunday in Los Angeles as well.
Cyrus moved right into her new romance after her shock breakup from Hemsworth; they had only been married for eight months.
The couple's nightmare relationship officially ended with the actor filing for divorce on Wednesday, August 21.
But RadarOnline.com had confirmed Cyrus and Hemsworth's split on August 10, and a source exclusively said the singer "was the one to end it. She said she wanted an open relationship. She wasn't ready for just one person for forever."
Article continues below advertisement
Although they wound up getting married after their house burned down, it didn't last long. Now the stars are divorcing.
While Cyrus lives it up with Carter, Hemsworth has been spotted in his native Australia with his actor brother Chris and other family members.
Cyrus released an emotional song called "Slide Away," which appears to tell a story of a marriage crumbling. The lyrics go: "Move on. we're not 17/ I'm not who I used to be/ You say that everything changed/ You're right, we're grown now."
Another RadarOnline.com source said that Cyrus "has her mother's full acceptance and support" for her love affair with Carter.