Miley Cyrus & Kaitlynn Carter 'Had Something Going On' During 'The Hills' Filming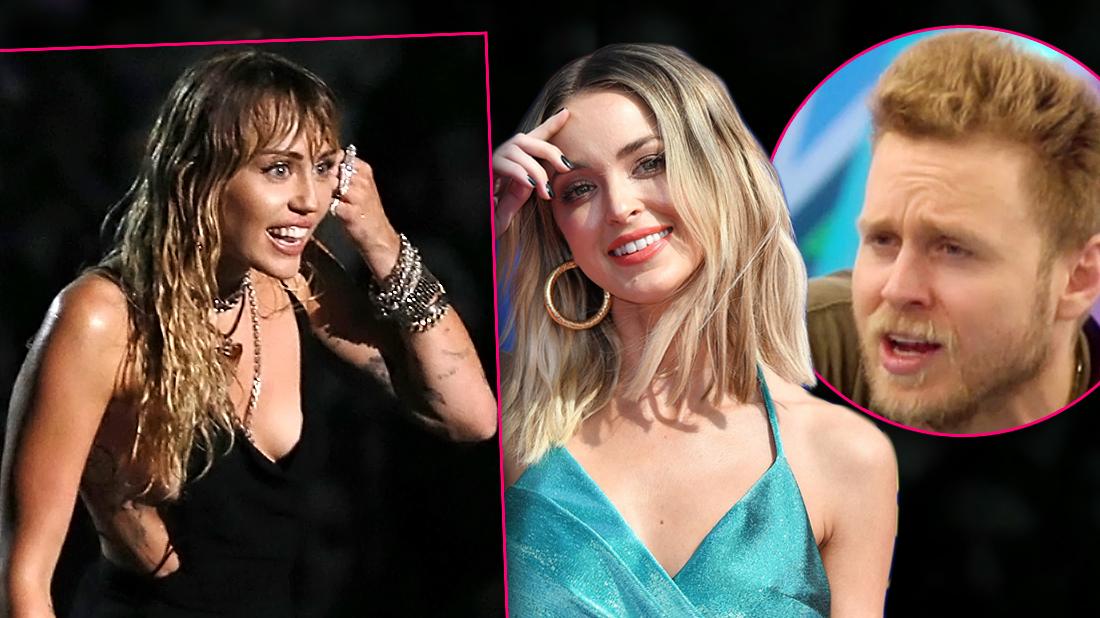 In a bombshell interview with Cosmopolitan, Spencer Pratt blows the lid off Kaitlynn Carter and Miley Cyrus' secret relationship, claiming the two had "something going on" during filming of The Hills.
"It's tough for me to listen to Kaitlynn complain about people talking about her allegedly open relationship with Brody when we know she had a thing going with Miley," the show's villain says, recalling the most recent episode of the hit MTV reboot.
Article continues below advertisement
Spencer alleges the lesbian lovebirds were already dabbling in the dating pool with one another, when Kaitlynn was still with Brody Jenner. "She already had something going on with her when these scenes were filming—maybe not physically, but definitely emotionally. No one's judging you for whatever it is you and Brody do when he's not sleeping in his car."
He added: "We just don't want people to lie about their lives."
Kaitlynn and her husband Brody called it quits after it was revealed that they were never legally married.
The "We Can't Stop" singer, 26, was most recently spotted with new girlfriend Kaitlynn, 30, during a Sunday, September 1, lunch date after her split from husband Liam Hemsworth.
It's just the latest public outing for the singer and Kaitlynn. They previously had a rendezvous in Italy, showed their affection backstage at the VMAs and had lunch with the star's mother, Tish.
The "wrecking Ball" hitmaker moved right into her new romance after her shock breakup from the Aussie actor, they had only been married for eight months.
The couple's nightmare relationship officially ended with the actor filing for divorce on Wednesday, August 21.