Girl's Day! Meghan McCain Hangs With 'The View' Gal Pals After Miscarriage Confession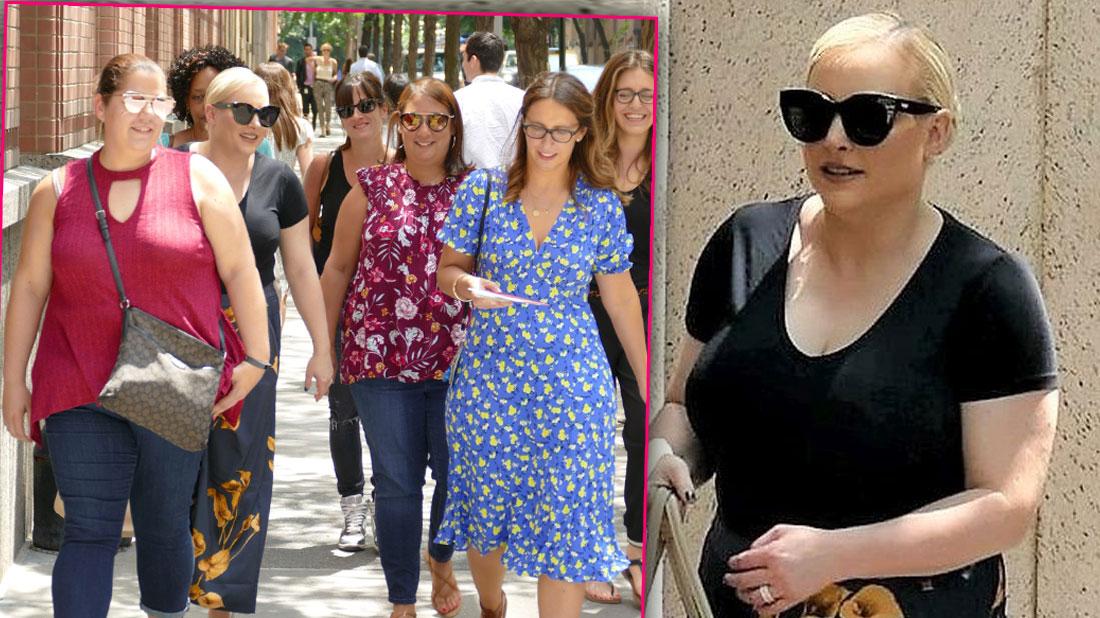 Meghan McCain spent a day with her girlfriends following her shocking confession of a miscarriage, and RadarOnline.com has all the photos
The View host was spotted in New York leaving the show with some of her gal pals by her side.
Their quality time together comes on the heels of her confessing she lost an unborn child.
As readers know, she opened up about her miscarriage in an op-ed with The New York Times. She learned of the news on the day she had a photoshoot for The Times Magazine's cover story in May about the importance of The View in American politics.
Article continues below advertisement
"I blamed myself. Perhaps it was wrong of me to choose to be a professional woman, working in a high-pressure, high-visibility, high-stress field, still bearing the burden of the recent loss of my father and facing on top of that the arrows that come with public life," she wrote at the time. "This is not a complaint. This is reality. I blamed my age, I blamed my personality. I blamed everything and anything a person could think of, and what followed was a deep opening of shame."
Fans know part of the "high-stress" the 34 year old experienced was due to tension with her producers and co-worker, Joy Behar.
The co-hosts got into an on-air argument during the Feb. 11 episode following their discussion about Senator Amy Klobuchar's 2020 presidential bid. McCain later went off on producers after supposedly taking Behar's side.
Following their nasty arguments, a source told The Daily Beast, McCain was "feeling like a caged animal," and was thinking about quitting the ABC show.
She feels "so exhausted and defeated," a source continued at the time.
"It's getting to the point where it's not worth the emotional toll every week."
Despite her disappoint towards the show's producers, The View's senior executive producer Hilary Estey McLoughlin told the publication that she hopes she stays.
"We don't want people to attack Meghan. We're happy to have Meghan there," said McLoughlin. "I think she does want to be there. I think she wants to be on the show. She realizes it's a very good platform for her and we love having her there. I feel like she will come back."
Check out Radar's gallery for photos of McCain and her gal pals.
Off The Clock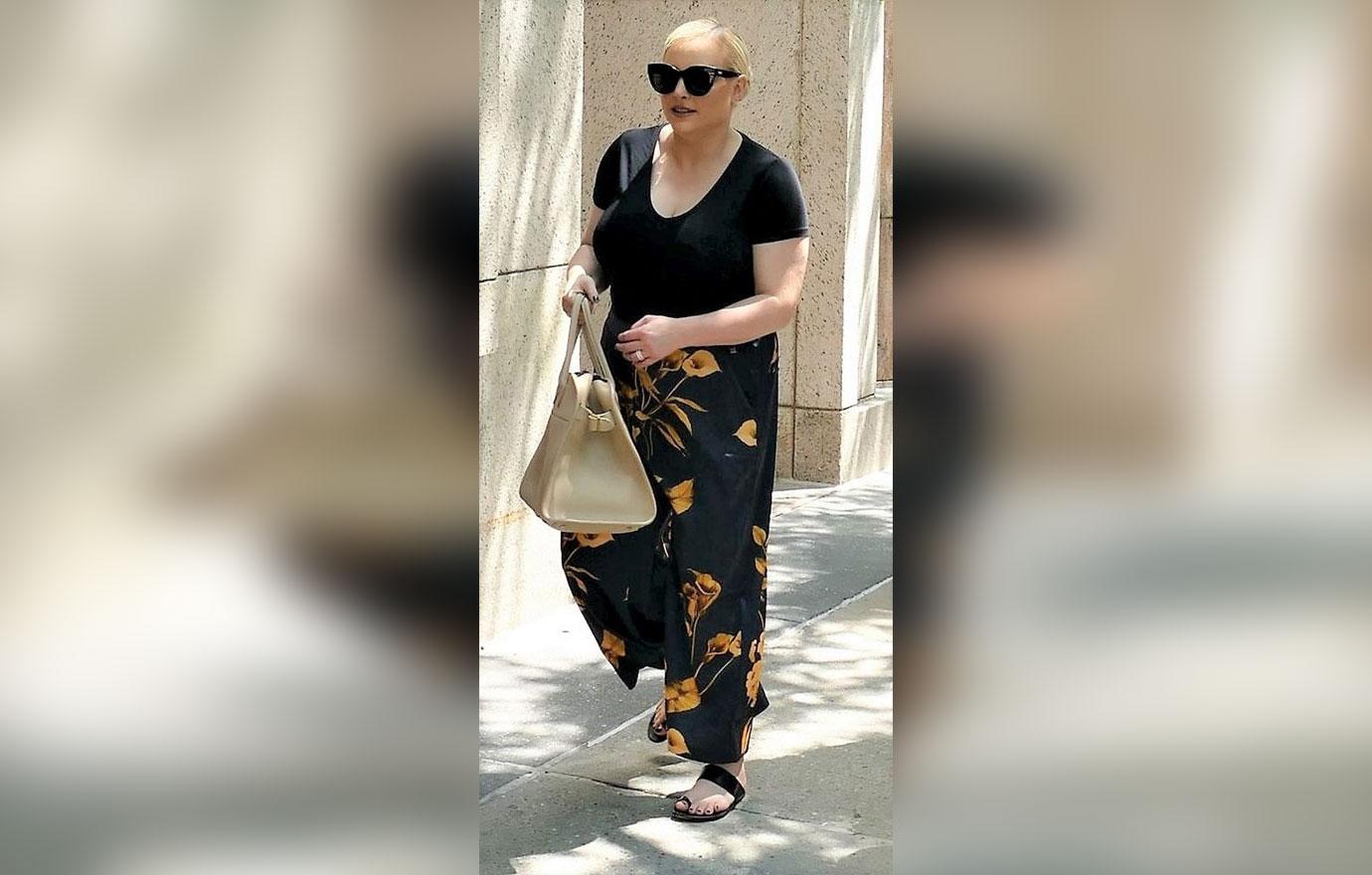 Meghan McCain was spotted leaving The View's office in New York City.
Article continues below advertisement
Girls' Day Out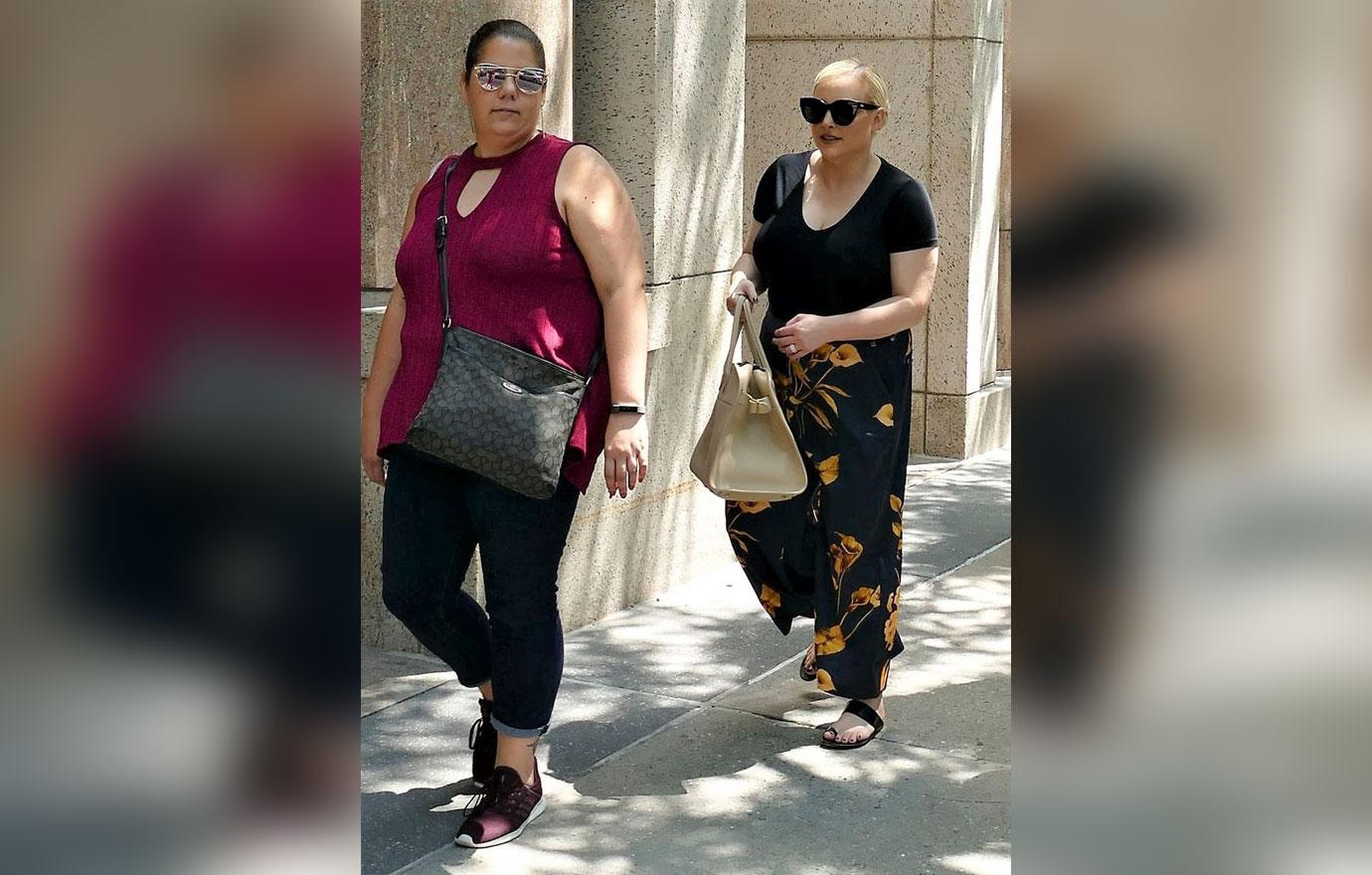 The talk show host was accompanied by a group of her women friends.
Article continues below advertisement
Girl Chat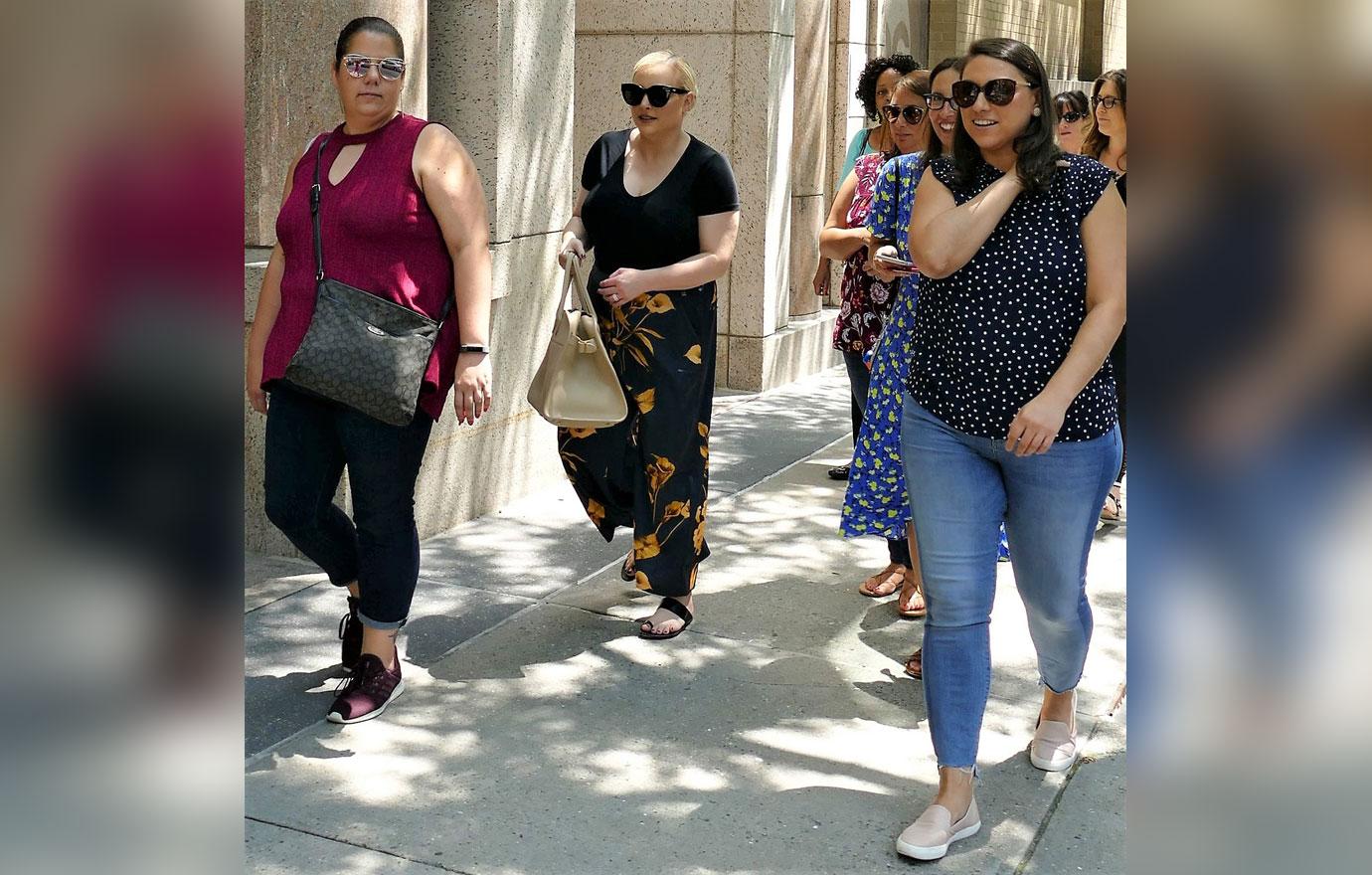 The group, most of whom wore shades, walked and talked together.
Article continues below advertisement
Lost Baby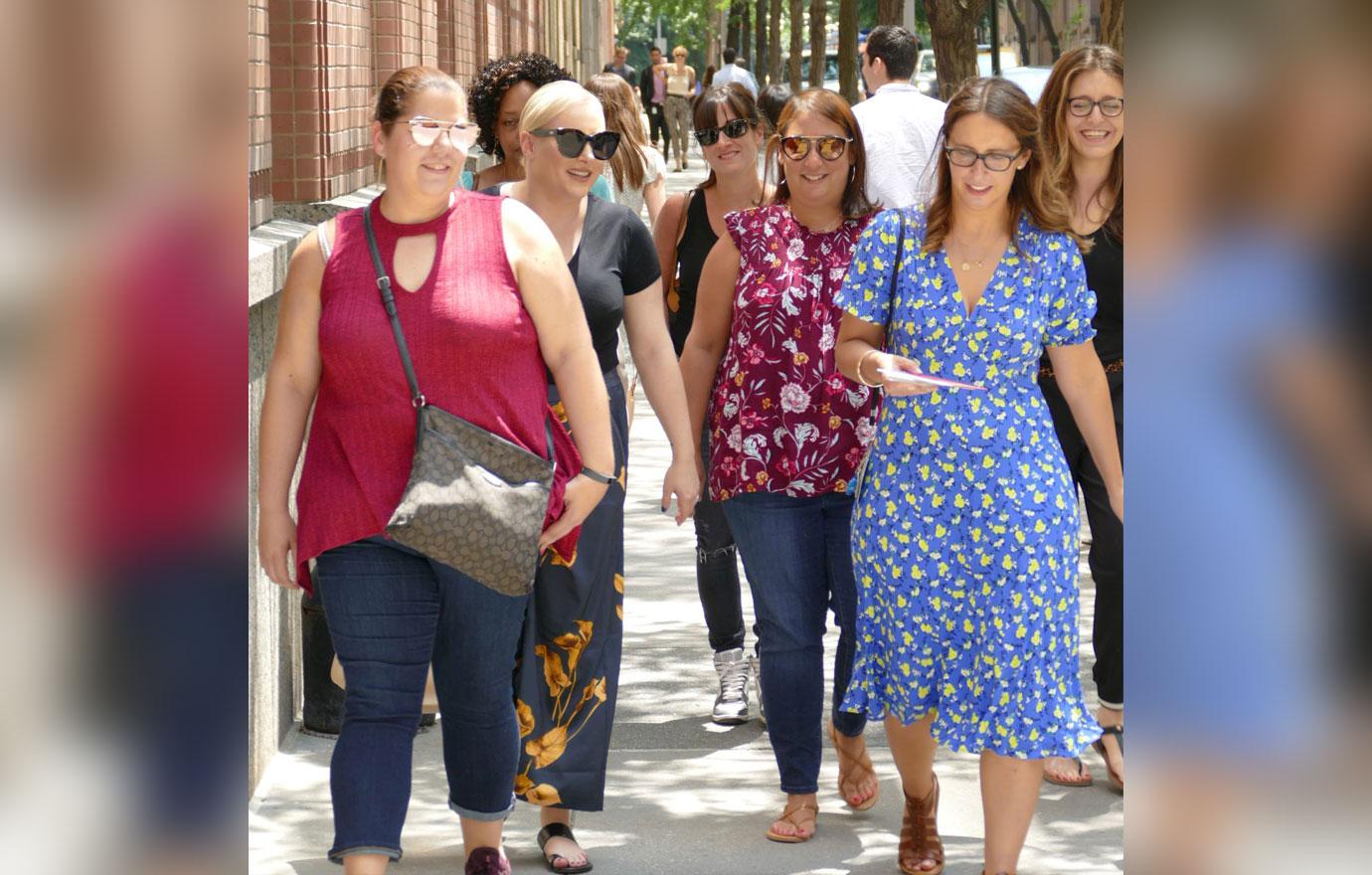 As readers know, McCain shared that she previously suffered from a miscarriage.
Article continues below advertisement
All Black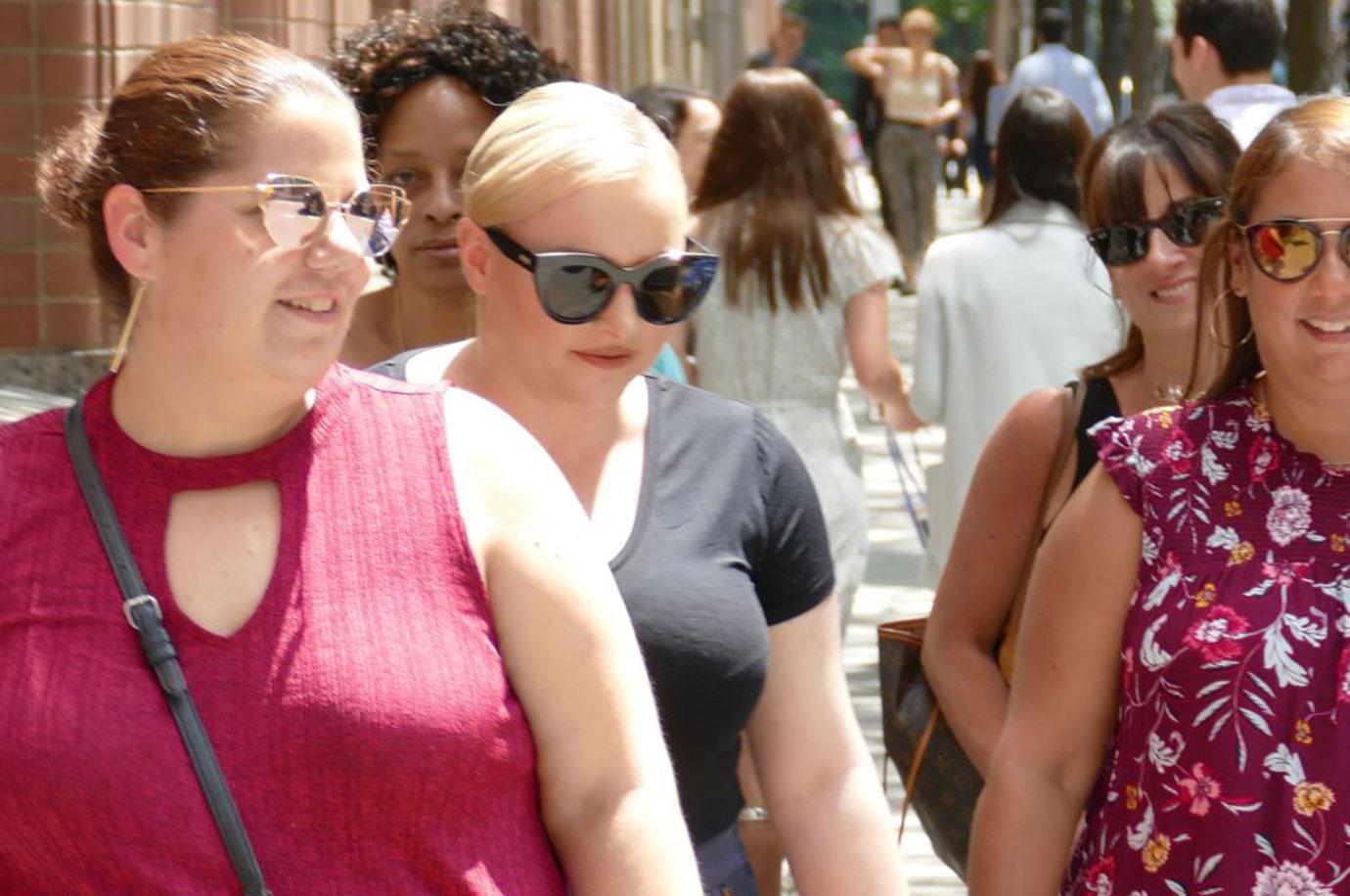 She wore an all black outfit with the only pop of color coming from mustard yellow.
Article continues below advertisement
Relieved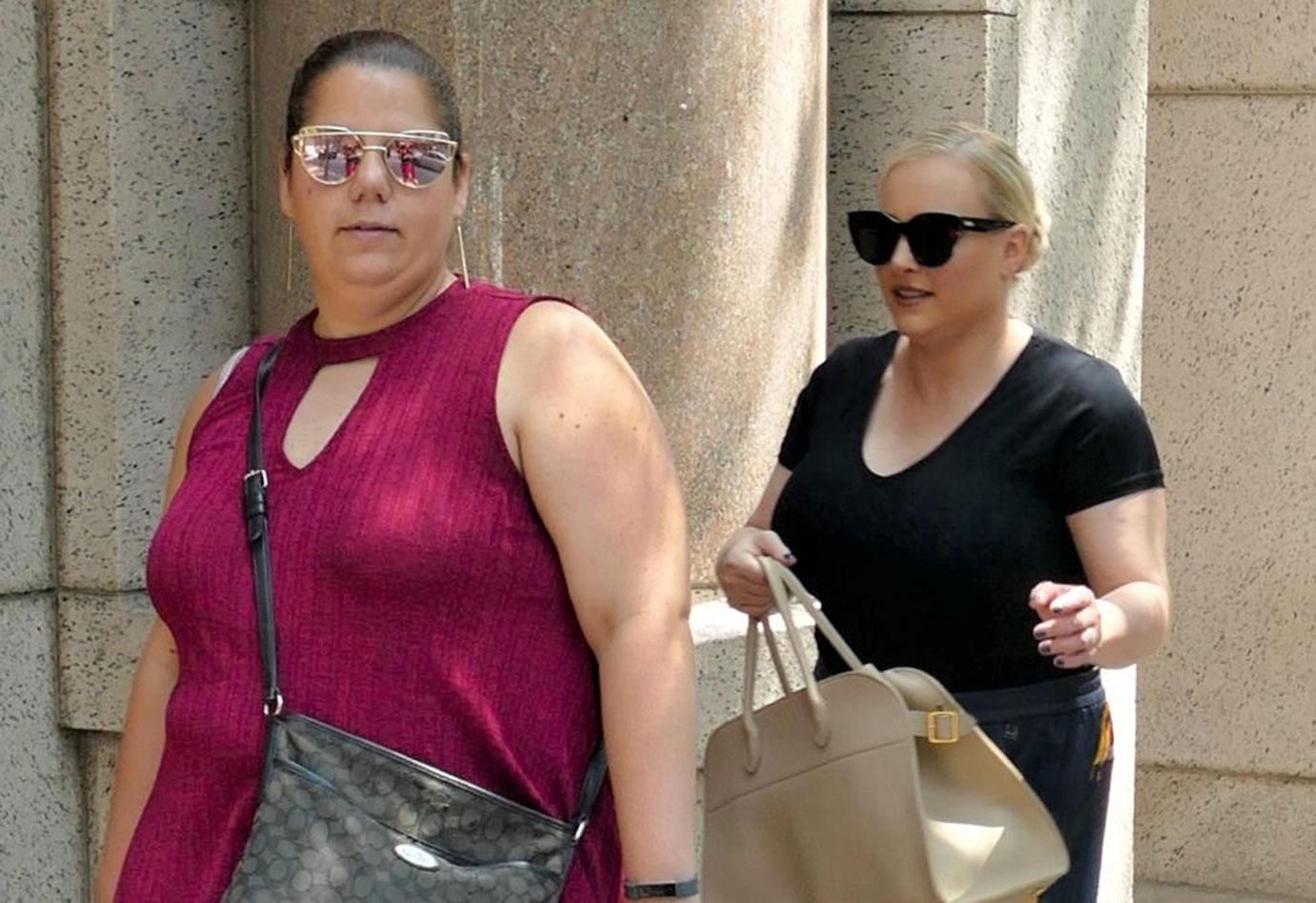 She appeared to be relieved as she departed from her "high pressure" job.
Article continues below advertisement
Fun Weekend
Now, she is off to enjoy a weekend with her crew.