Meghan McCain Thinking Of Quitting 'The View' After Joy Behar Catfights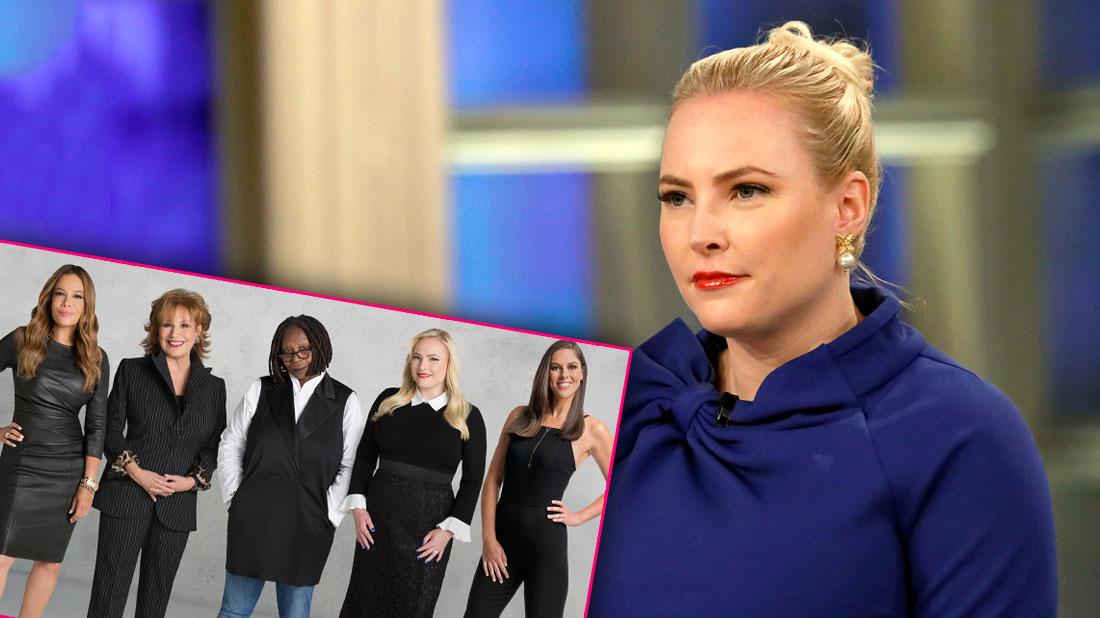 Meghan McCain may have had enough. As RadarOnline.com has learned, The View's resident conservative Republican is considering quitting the show ahead of its 23rd season.
A source told The Daily Beast that the 34-year-old is "feeling like a caged animal," on the panel, and can no longer handle her heated confrontations with liberal-Democrats Joy Behar and Sunny Hostin.
Radar readers know McCain has gotten much backlash for her allegedly "self-righteous" and "rude" attitude, especially towards Behar, 76. The two are often getting into nasty on-air fights, and unfortunately for McCain, fans and producers tend to take Behar's side. Following their most recent dispute, angry viewers took to social media to slam McCain as a young "brat!"
Article continues below advertisement
She feels "so exhausted and defeated," a source told the outlet. "It's getting to the point where it's not worth the emotional toll every week."
The insider added that is McCain chooses to exit The View, "she will find other work."
Radar readers know McCain has had a difficult year with the recent death of her father, U.S. Senator John McCain. On the show, she opened up about her grieving process, and even admitted to drinking more than she should have to cope with the pain.
Though McCain hasn't addressed the claims that she's planning to leave The View panel, Hilary Estey McLoughlin, the show's senior executive producer told The Daily Beast that it has been a rocky road for her, and they hope she stays.
"We don't want people to attack Meghan. We're happy to have Meghan there," said McLoughlin. "I think she does want to be there. I think she wants to be on the show. She realizes it's a very good platform for her and we love having her there. I feel like she will come back."
McLoughlin, however, also admitted that McCain's had some ups and downs with her fellow panelists and the negative stories about her "don't seem to go away."
"What happens with Meghan is that because she's so passionate about what she's talking about, and she feels very strongly that she's carrying this mantle for the conservative perspective, and what she wants to talk about is so important to her, I think that's the part that's the most draining for her," McLoughlin said.