Meghan McCain Fires Back At Nemesis Joy Behar During Nasty Argument On 'The View'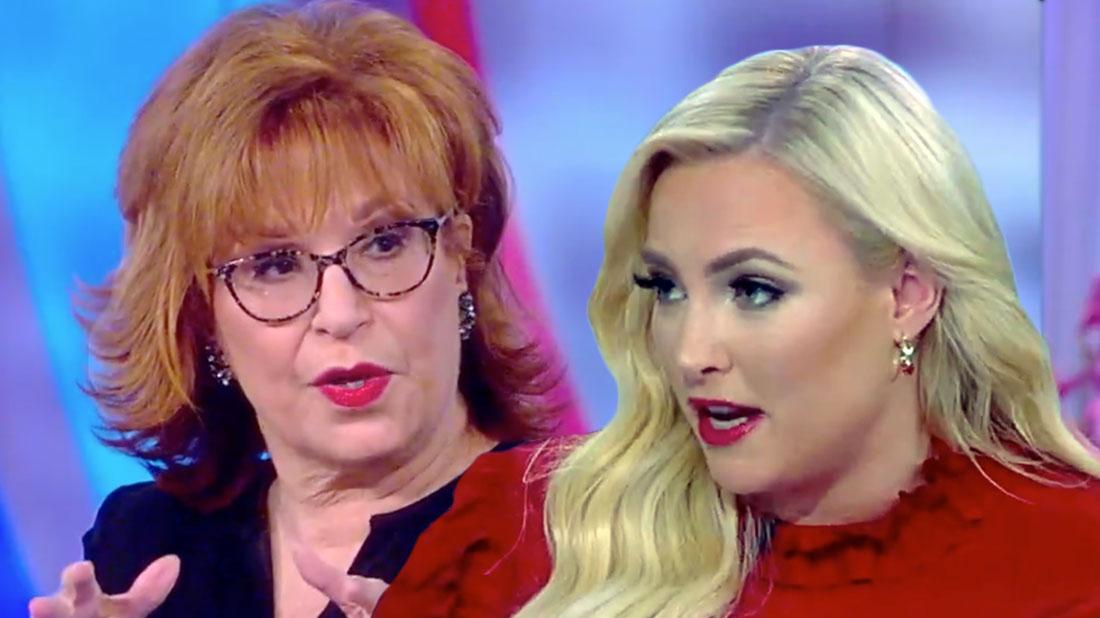 Article continues below advertisement
"This guy who's coming in, wants to help those countries," Behar argued, saying that McAleenan suggested the U.S. should provide housing and support to countries in Central America.
"That's the way to solve the problem, keep them there happy," she said, referring to immigrants.
"Give a Nicaraguan a house? We've had a bunch of liberal guests who don't want to send in aid," McCain yelled back, cutting off Behar.
"I listened to you," said Behar, "let me finish."
McCain then scowled.
"Part of your job is to listen to me," she replied, raising her eyebrows in disbelief.
Behar was taken aback by McCain's insolent response, as was the audience and mediator Whoopi Goldberg.
"Here's what's not gonna happen today, we're not gonna do this," Goldberg said, breaking up the awkward fight. "Everybody gets a conversation piece, everybody gets to say their piece and we don't need to comment if we don't like what we're hearing. Just let folks talk."
Article continues below advertisement
Looking at Behar, she said: "So finish what you're saying."
"I forgot what it was now," said Behar, still shocked by the dispute.
RadarOnline.com readers know McCain and Behar have had a rocky relationship from the very start, with late Senator John McCain's daughter feeling like she is treated unfairly by the veteran co-host, who is a network favorite.
On Twitter, The View fans voiced their anger over McCain's rude remark towards Behar.
"@JoyVBehar deserves an On-Air apology from @MeghanMcCain. No questions asked. Do it today!" wrote a user.
"@MeghanMcCain that was rude, distasteful and very unprofessional. Stop it!" tweeted another.
"Meghan McCain needs to grow up and stop being a rude brat. I like hearing different views, but she is so self-righteous...and frequently ignoring facts. it's making it uncomfortable and hard to watch," wrote another viewer.