Baby's First Royal Family Tour! Meghan & Harry Land In South Africa With Archie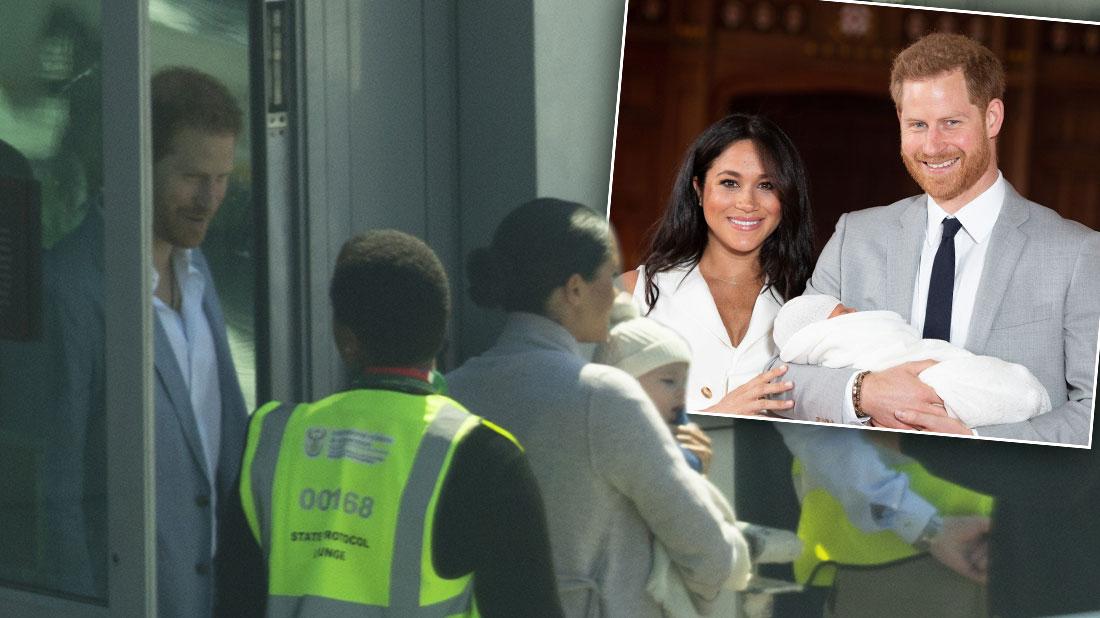 It's the Sussexes!
Meghan Markle and Prince Harry have finally landed in South Africa to begin their first official royal family tour — and they brought baby Archie Harrison along with them!
This Monday, September 23, the Duke, Duchess, and their son, were spotted getting off a plane in Cape Town. Archie, four months, looked adorable in a white beanie identical to the one worn by Harry on a flight with mother Princess Diana in 1985.
Article continues below advertisement
Prince Harry, 35, looked elegant yet relaxed in a white shirt, black pants, and a light blue blazer. When attending a traditional music and dance show put on by locals, however, he ditched the blazer, opting for a more casual look.
The former Suits actress, 38, got off the plane wearing a white top, white pants, a light grey cardigan, and beige flats. She changed into an airy black-and-white patterned dress and black wedges to explore the town with her husband.
As new photos show, the new parents couldn't hide their joy upon their arrival in the country and didn't waste any time before jumping into their activities.
The lovebirds were spotted dancing with locals and laughing out loud while enjoying the festivities. Primary school children in Nyanga gathered to greet the couple with a traditional dancing performance. Archie was not pictured with the Duke and Duchess as they interacted with the locals.
As RadarOnline.com has learned, the three are set to visit Nyanga in the Cape Flats, a township known as the country's "murder capital" today. According to recent statistics, 206 people are killed in the territory each year.
Meghan and Harry was arranged amid a major security presence, and details of their visit have been kept mostly secret for their protection. When they visit the town, their baby son will remain back in their residence with his nanny.
Charitable Cause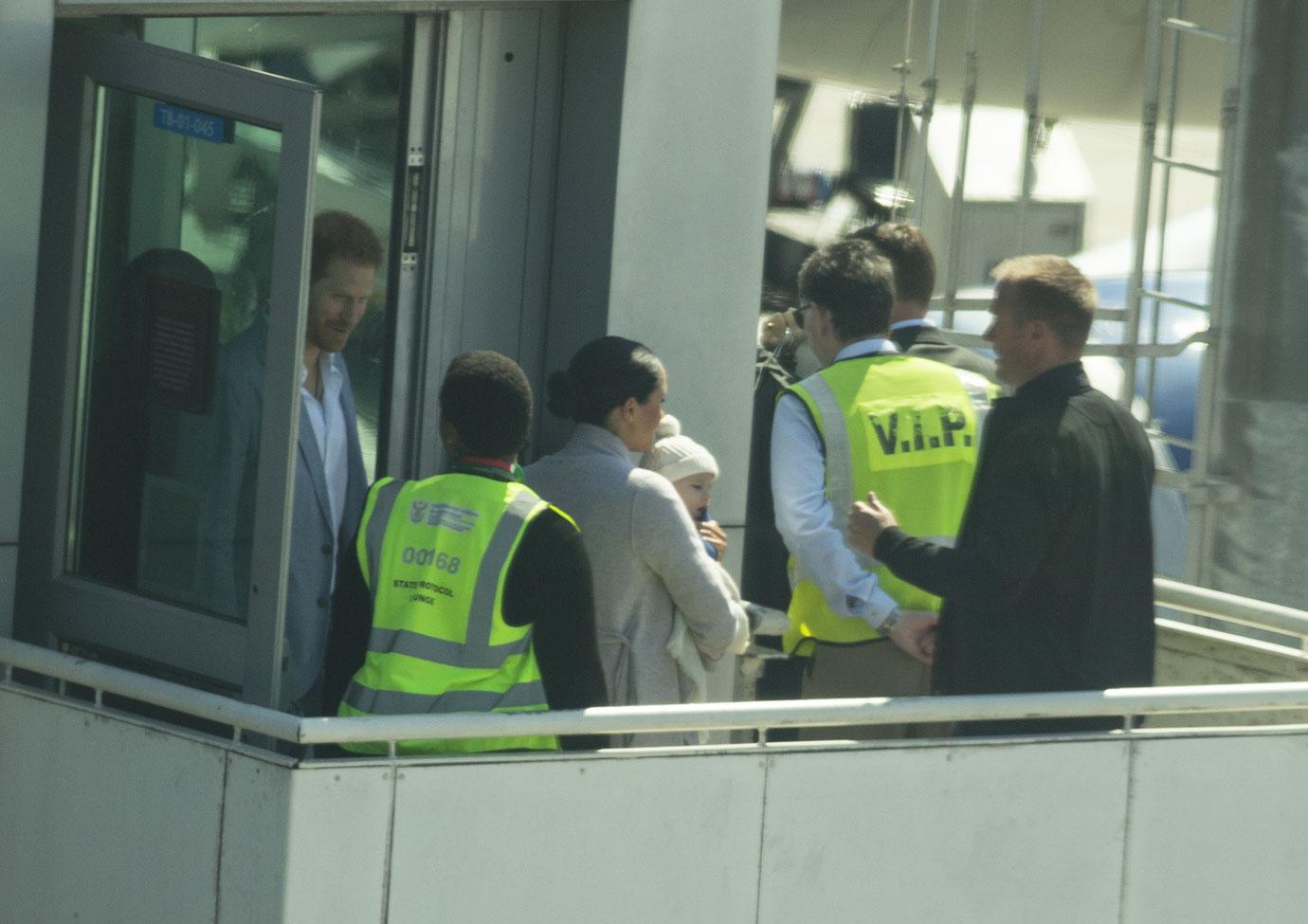 During their visit, the couple will be visiting a Justice Desk initiative in Nyanga township, which teaches children about their rights, self-awareness and safety, and provides self-defense classes and female empowerment training to young girls.
Article continues below advertisement
Doting Dad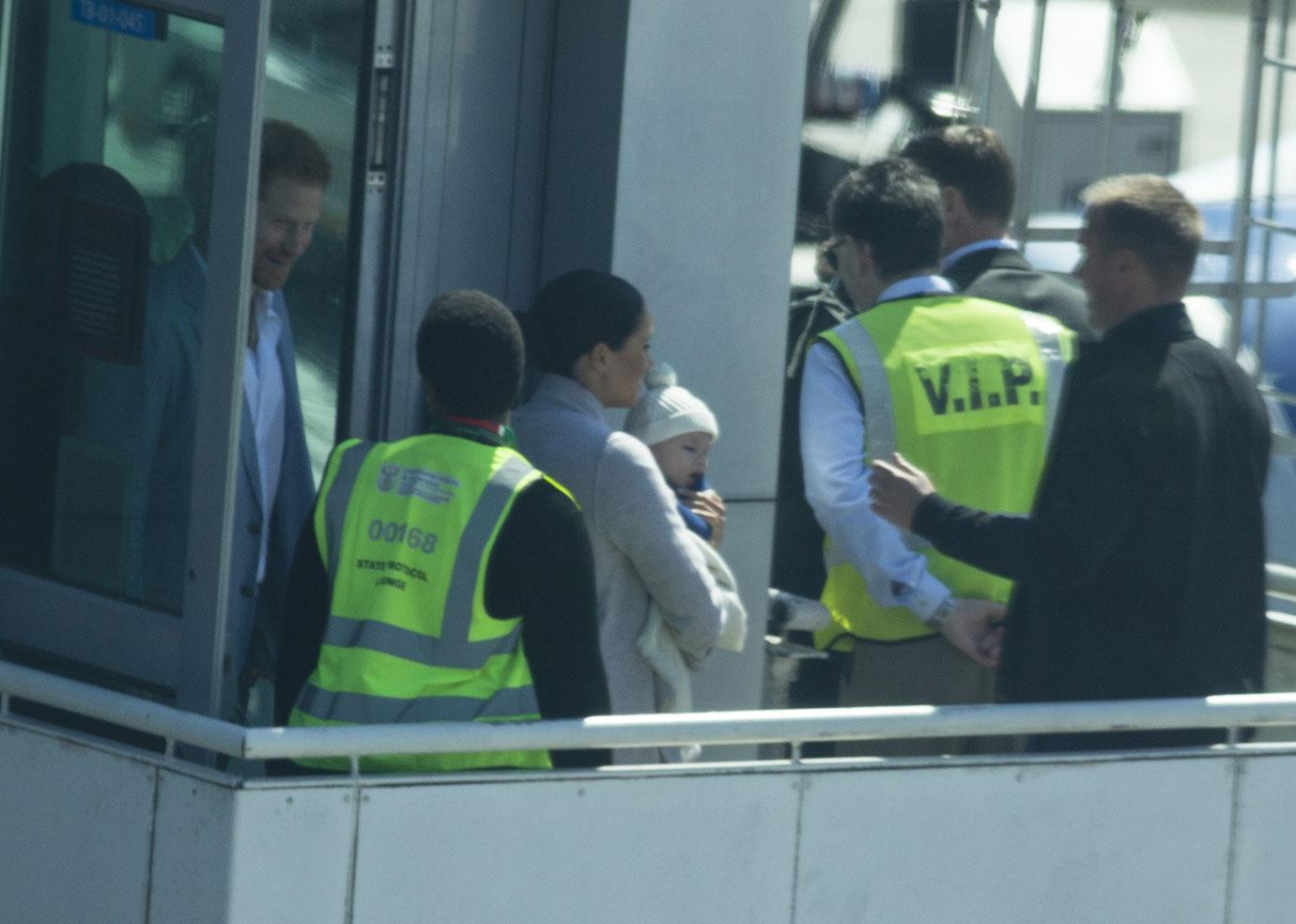 Just this Sunday, September 22, Harry told reporters he couldn't wait to introduce his mini-me to Africa.
Article continues below advertisement
Happy Place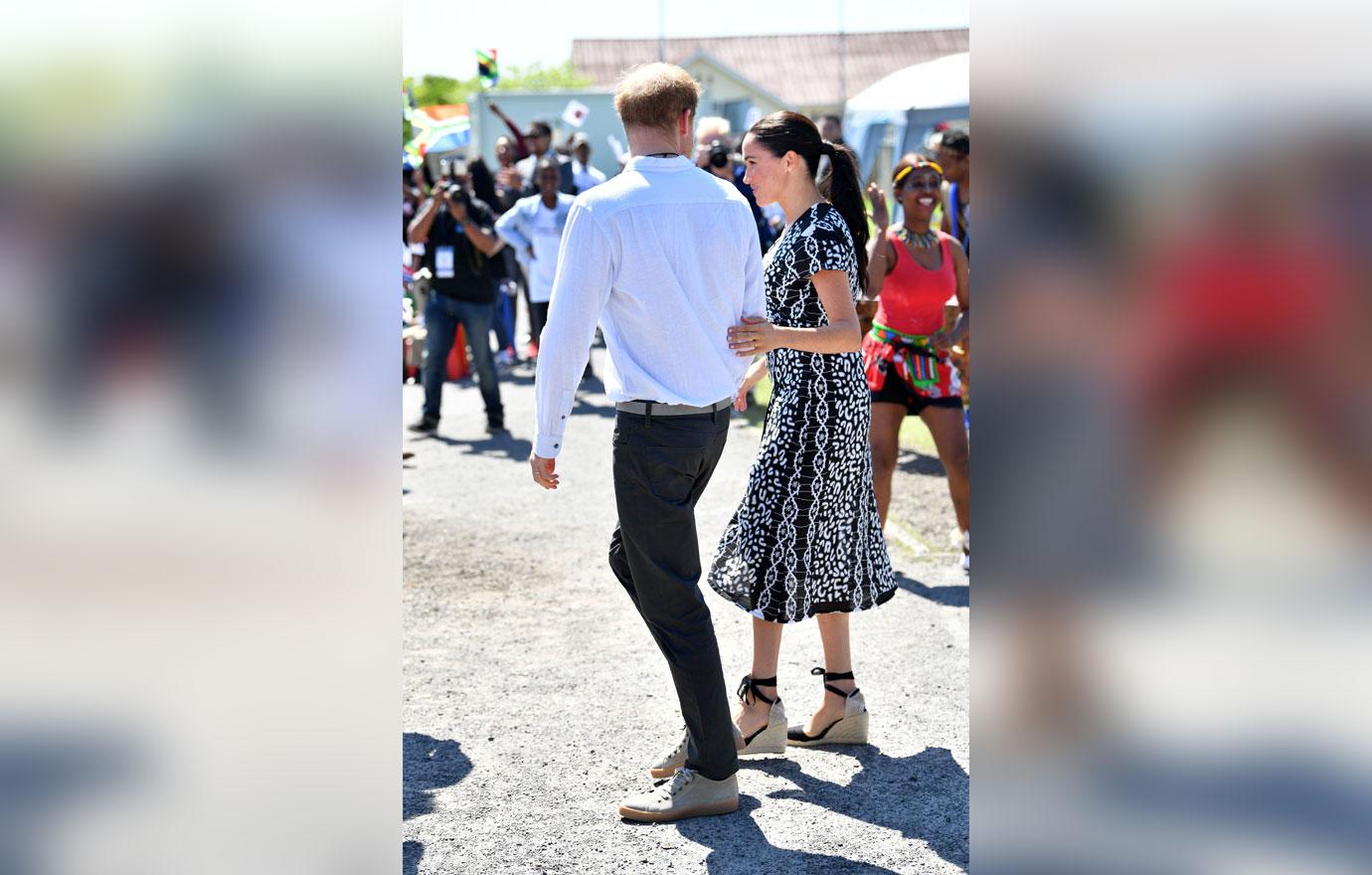 As RadarOnline.com readers know, the royal has made a tradition of visiting Africa to support various non-profit organizations and charitable causes.
Article continues below advertisement
So Sweet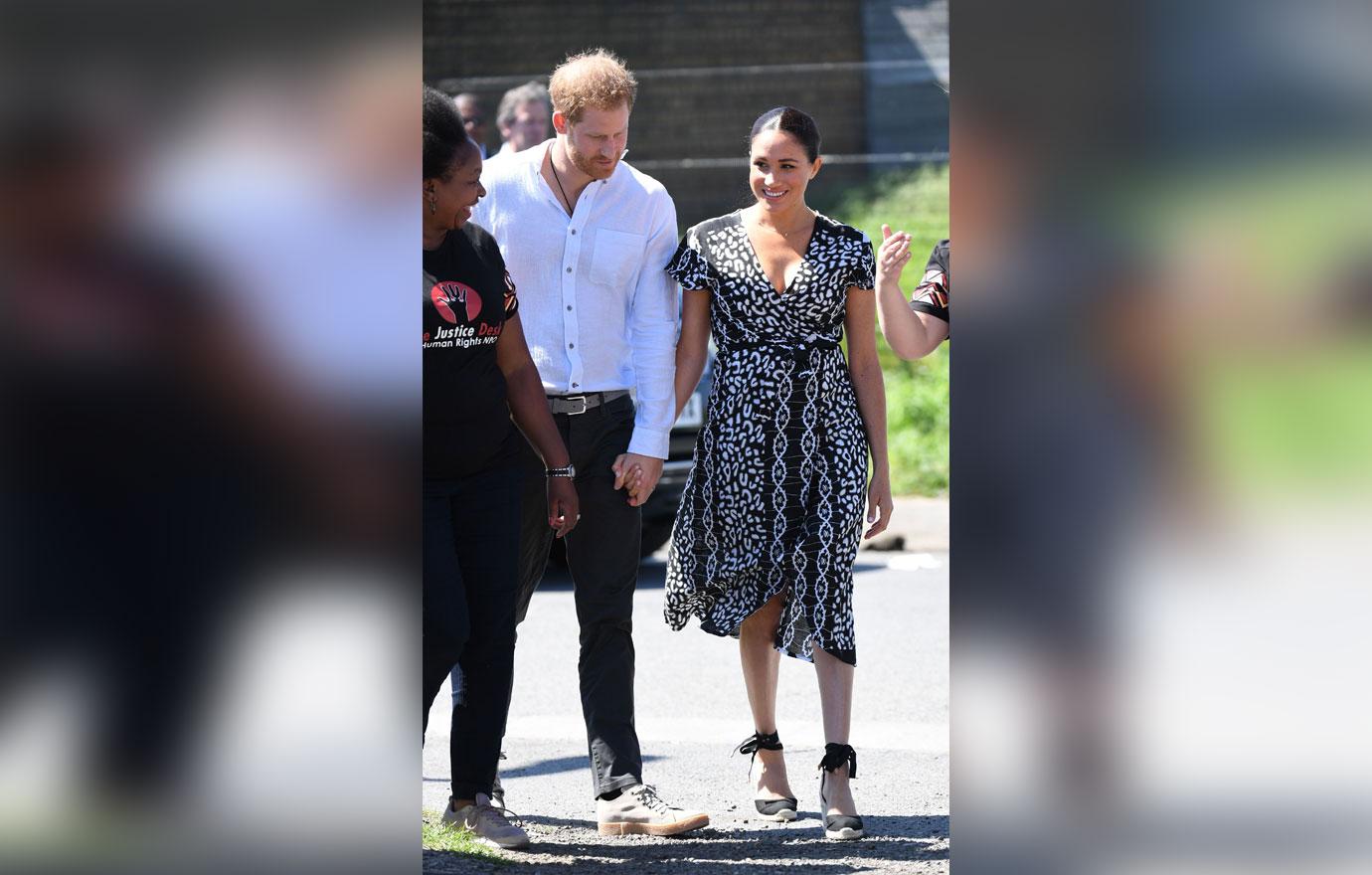 It is also where he took Meghan for a romantic getaway, just few weeks after the couple's first date in 2017.
Article continues below advertisement
Love Lives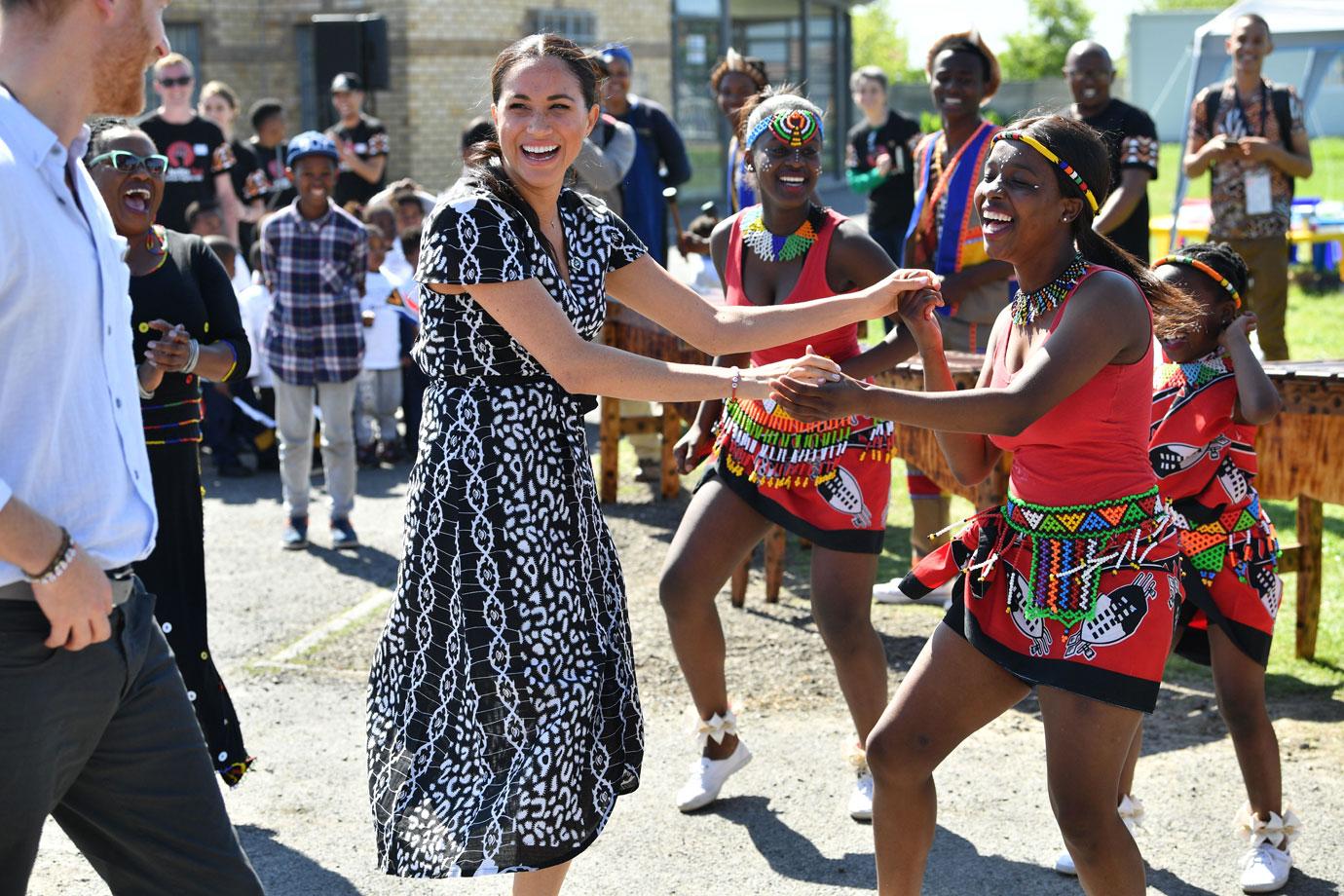 "I managed to persuade her to come and join me in Botswana and we camped out with each other under the stars," Harry said in an interview after their engagement. "She came and joined me for five days out there, which was absolutely fantastic, so then we were really by ourselves, which I think was crucial to me to make sure we had a chance to get to know each other."
Article continues below advertisement
True Love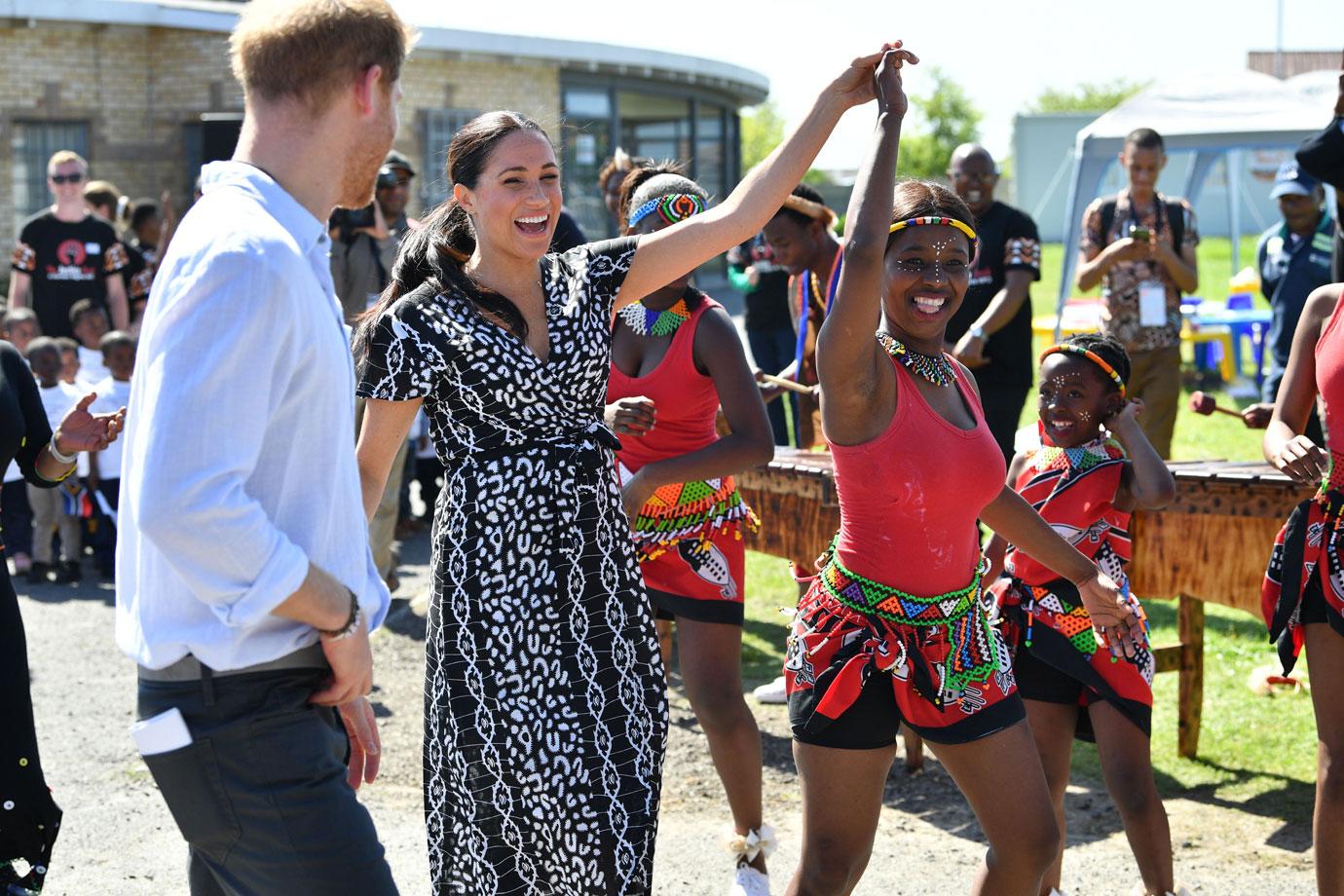 While the diamonds in Meghan's engagement ring come from Princess Diana's jewelry collection, the central stone was sourced from Botswana.
Article continues below advertisement
Family Ties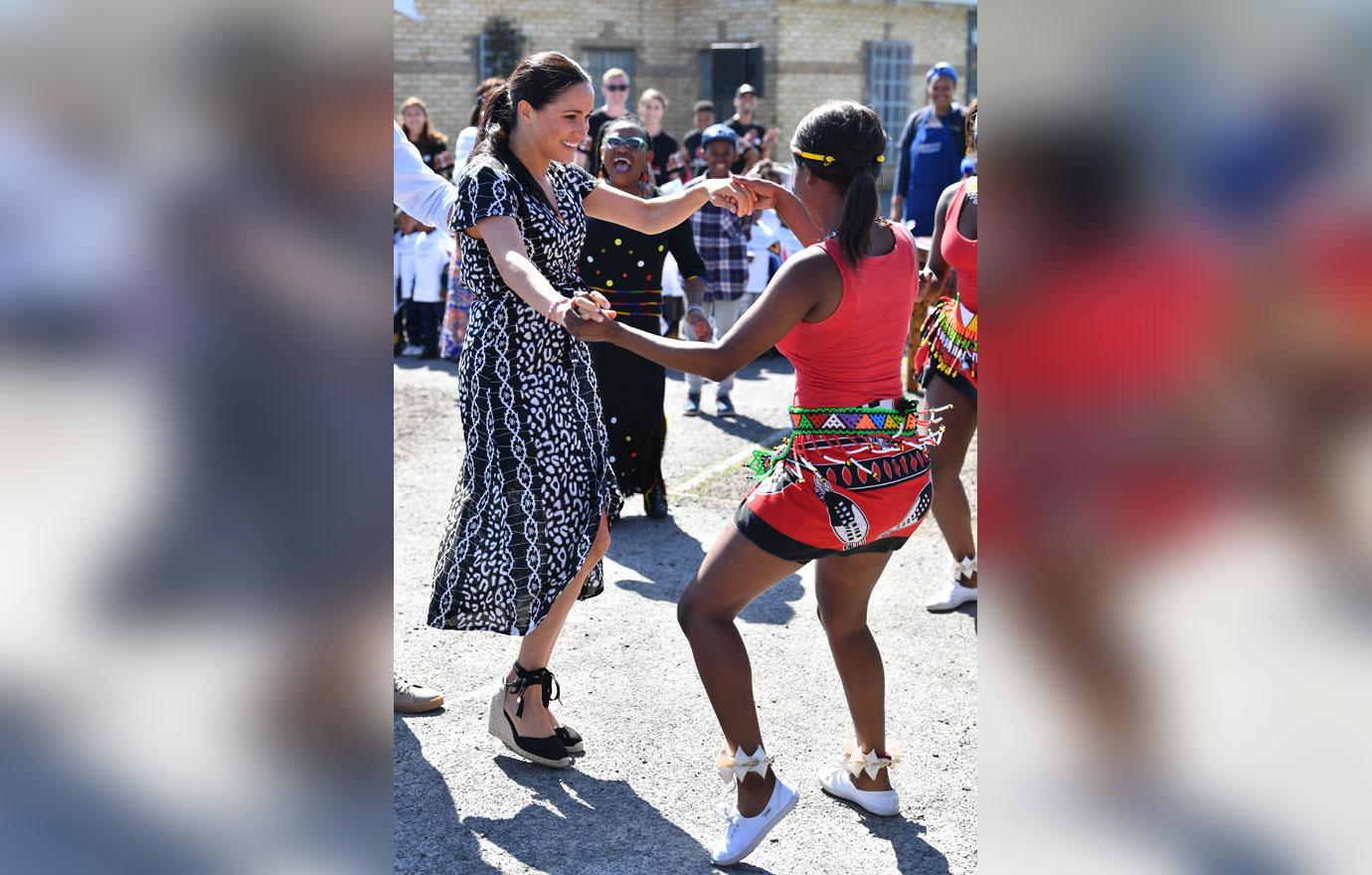 Africa is also significant for Harry because it's where his late mother concentrated many of her charitable efforts, and it is where father Prince Charles took him and William to "get away from it all" after Princess Diana's 1997 death.
Article continues below advertisement
Rich History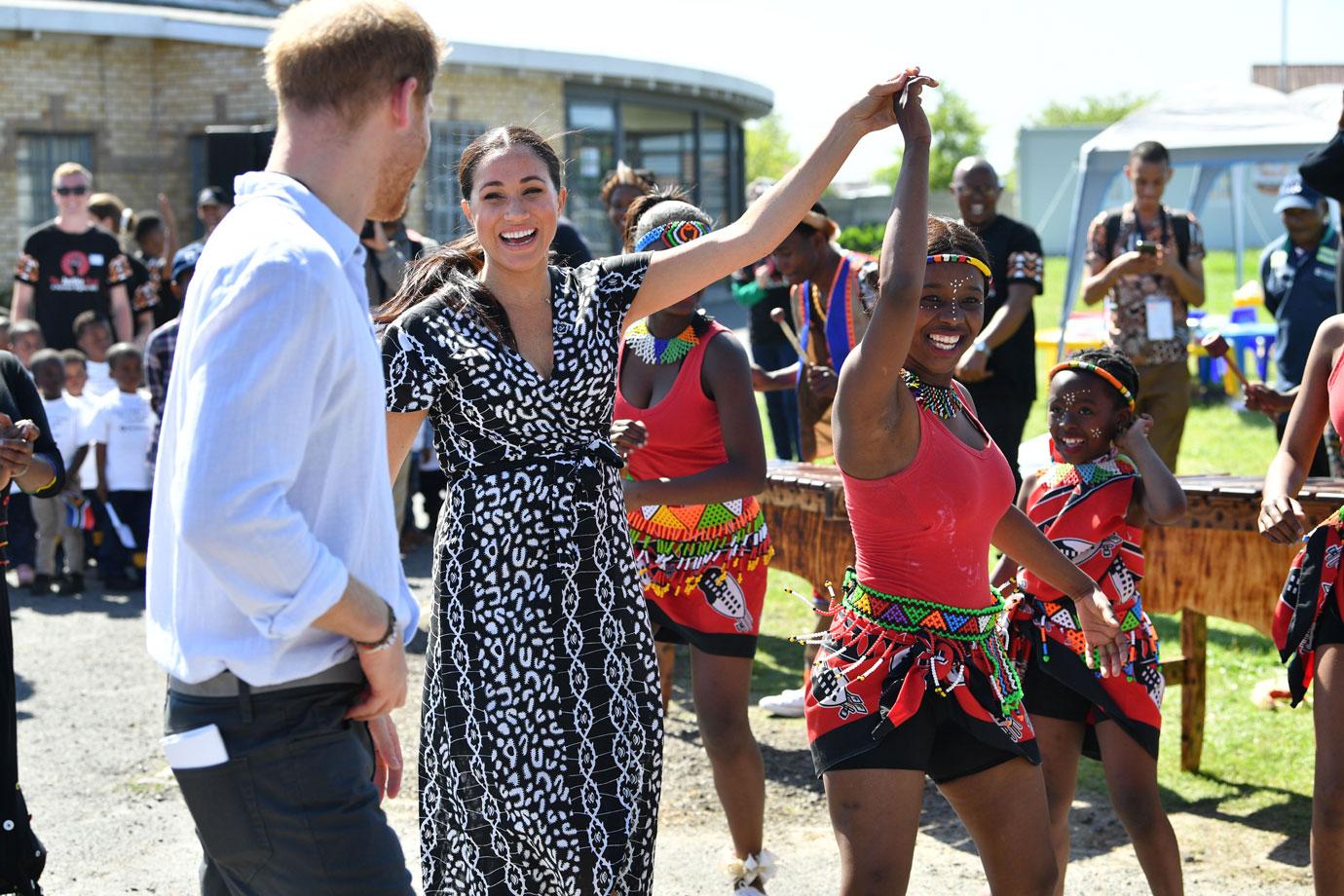 "The Duke is especially proud to continue the legacy left by his mother with her work in Angola as he joins Halo Trust again in an effort to rid the world of landmines," Buckingham Palace said in a statement.
Article continues below advertisement
Royal Tour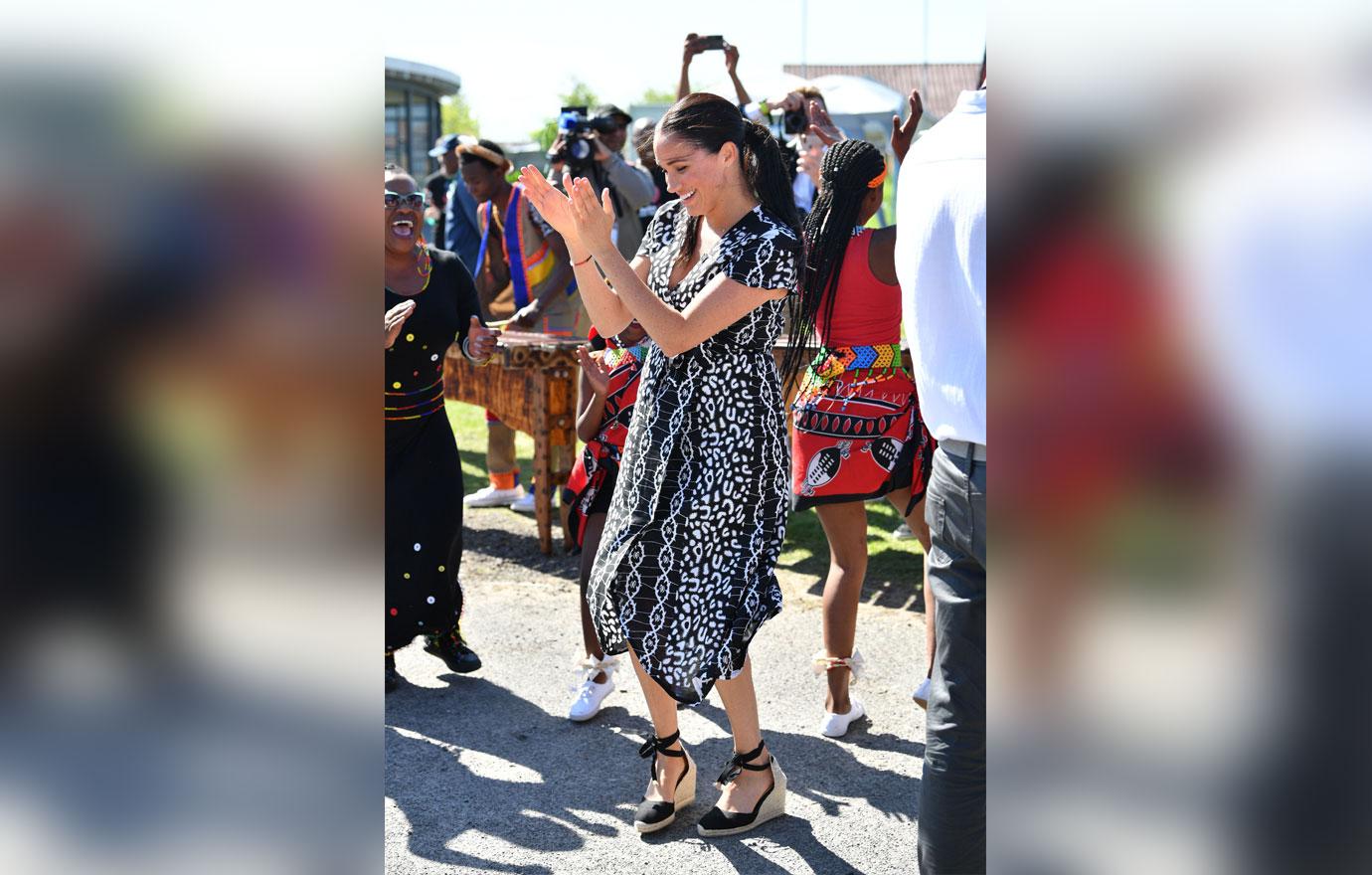 The family will stay in Africa until Wednesday, October 2.