Cleaning Up His Act! Matthew Perry Looks Refreshed In NYC Amid Health Fears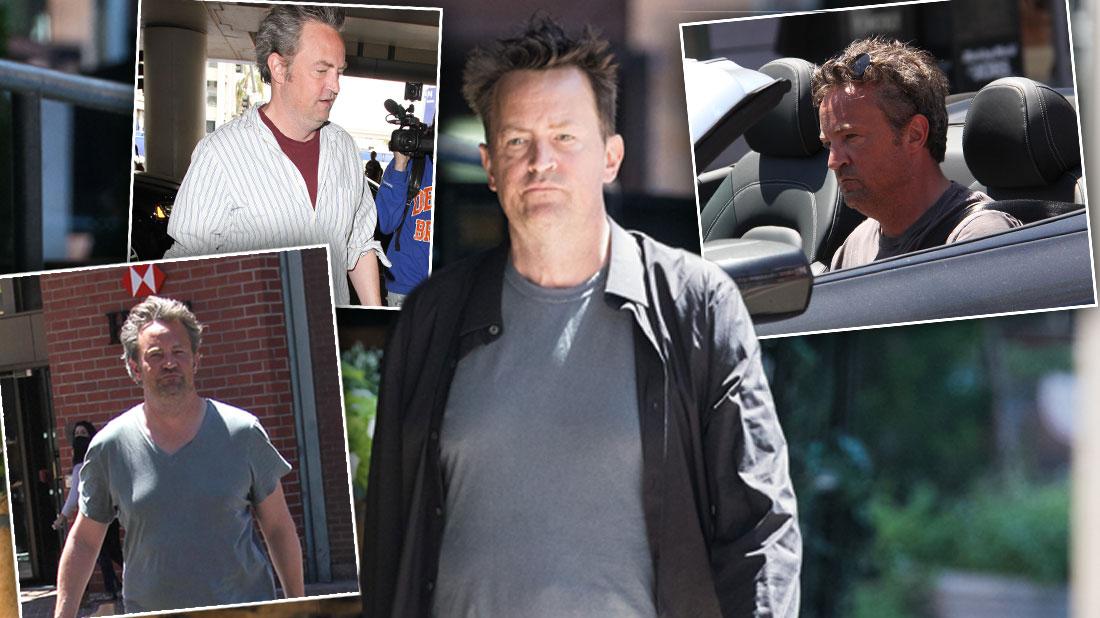 Matthew Perry looks better than he has in years following his recent hospitalization.
This Tuesday, July 16, the Friends actor was pictured looking relaxed while walking around in New York City.
He wore a casual grey outfit and sneakers for the solo outing, and his face looked refreshed despite pals' fears his health is only getting worse.
RadarOnline.com readers know Perry, 49, has been making frequent hospital visits this year.
Article continues below advertisement
In the span of one week, he was reportedly admitted into New York University's Langone hospital twice, and both times he was shadowed by a woman who might have been a sober coach.
It's unclear what Perry was being treated for, but his health crisis came nearly one year after he was hospitalized for three months due to ruptured bowel surgery.
Readers know Perry has a long history of alcoholism and drug abuse. What started as an addiction to Vicodin in 1997 transformed into a life-long battle for the funnyman. He admitted to entering rehab in 1997, 2001, and again in 2011.
In 2013, he told PEOPLE that he couldn't remember filming many of the Friends episodes because even though he was not high while on set, he was "painfully, painfully hungover."
"I couldn't stop. Eventually, things got so bad that I couldn't hide it, and everybody knew," Perry said at the time. "You can't have a drug problem for 30 years and then expect to have it be solved in 28 days. Getting sober is really a hard thing to do."
Drug Past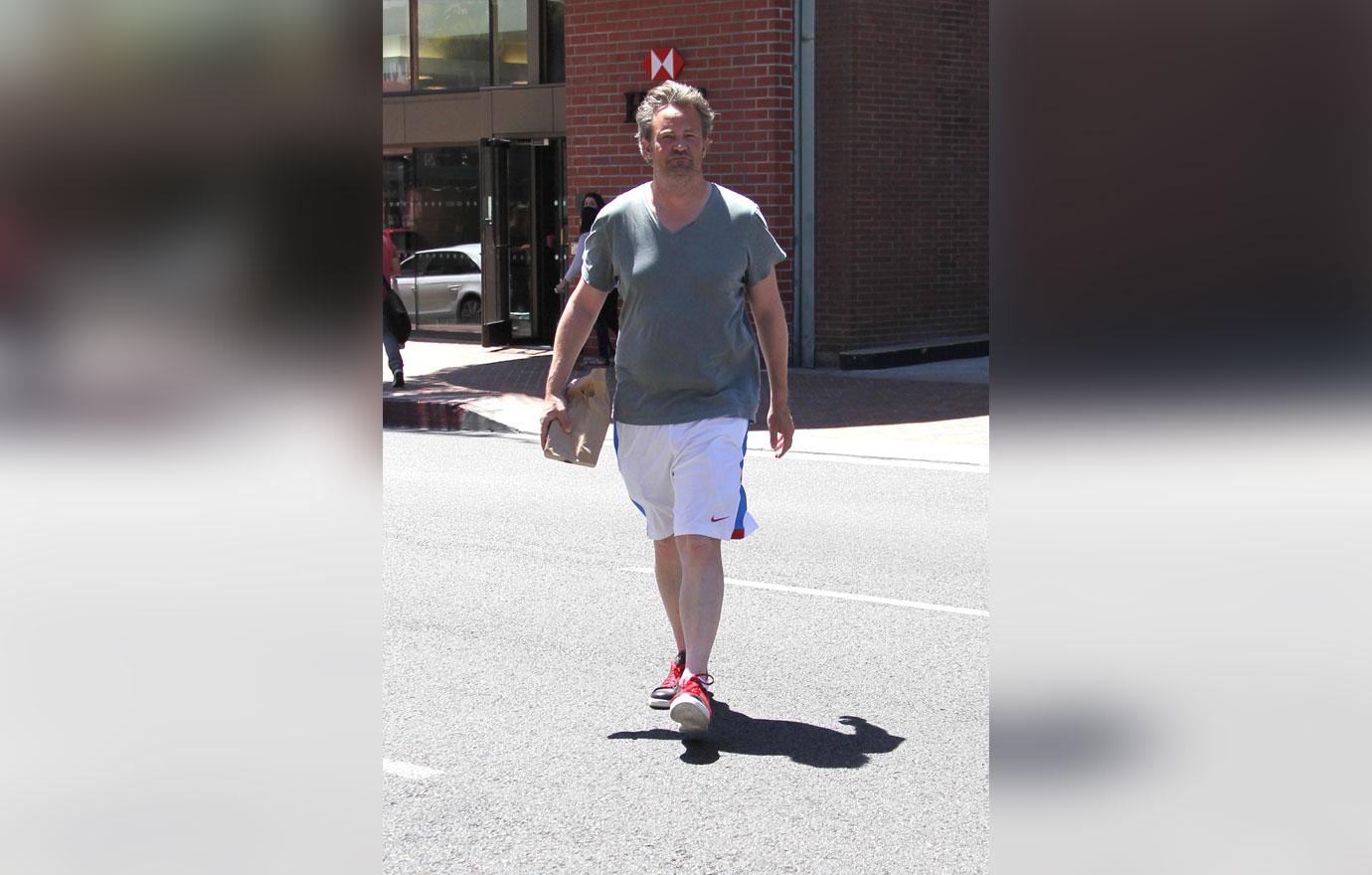 Though Perry told fans he was committed to his sobriety following decades of drug abuse — during which he sometimes took up to 80 pills a day — he was spotted drinking and muttering to himself in 2016, right around the time he closed down his sober living facility in Malibu, The Perry House.
Article continues below advertisement
Bizarre Behavior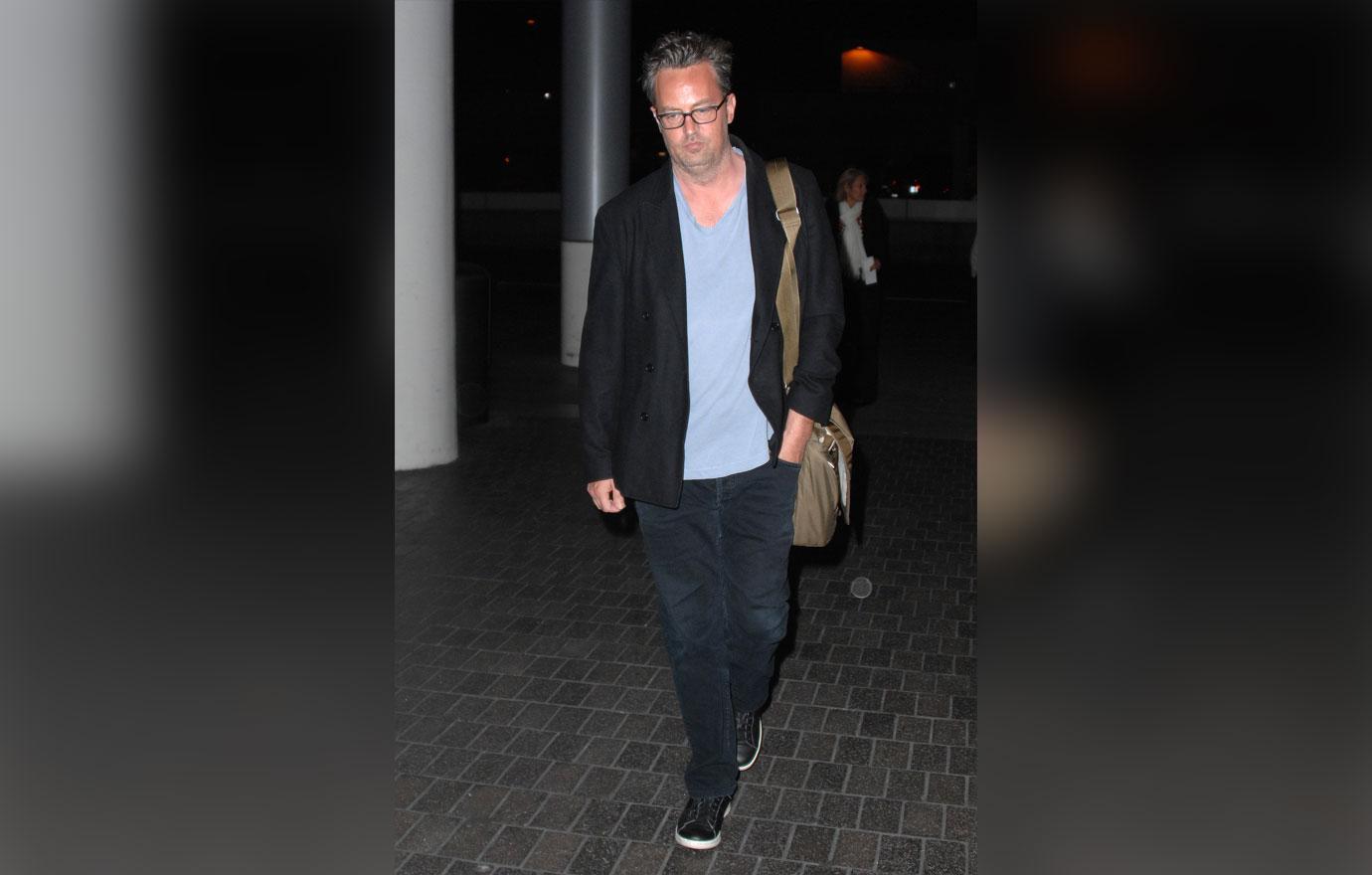 Two years later, Perry's longtime friend Kayti Edwards said she witnessed him getting high in his home and was terrified at how bad his addiction had gotten. "It got to the point where Matthew was using drugs every day. It was about three months of heavy partying," she said during an interview with In Touch. She also recalled a time when she showed up at his house to find that he hadn't showered in nine days and had superglued his hands to his legs.
Article continues below advertisement
Getting Clean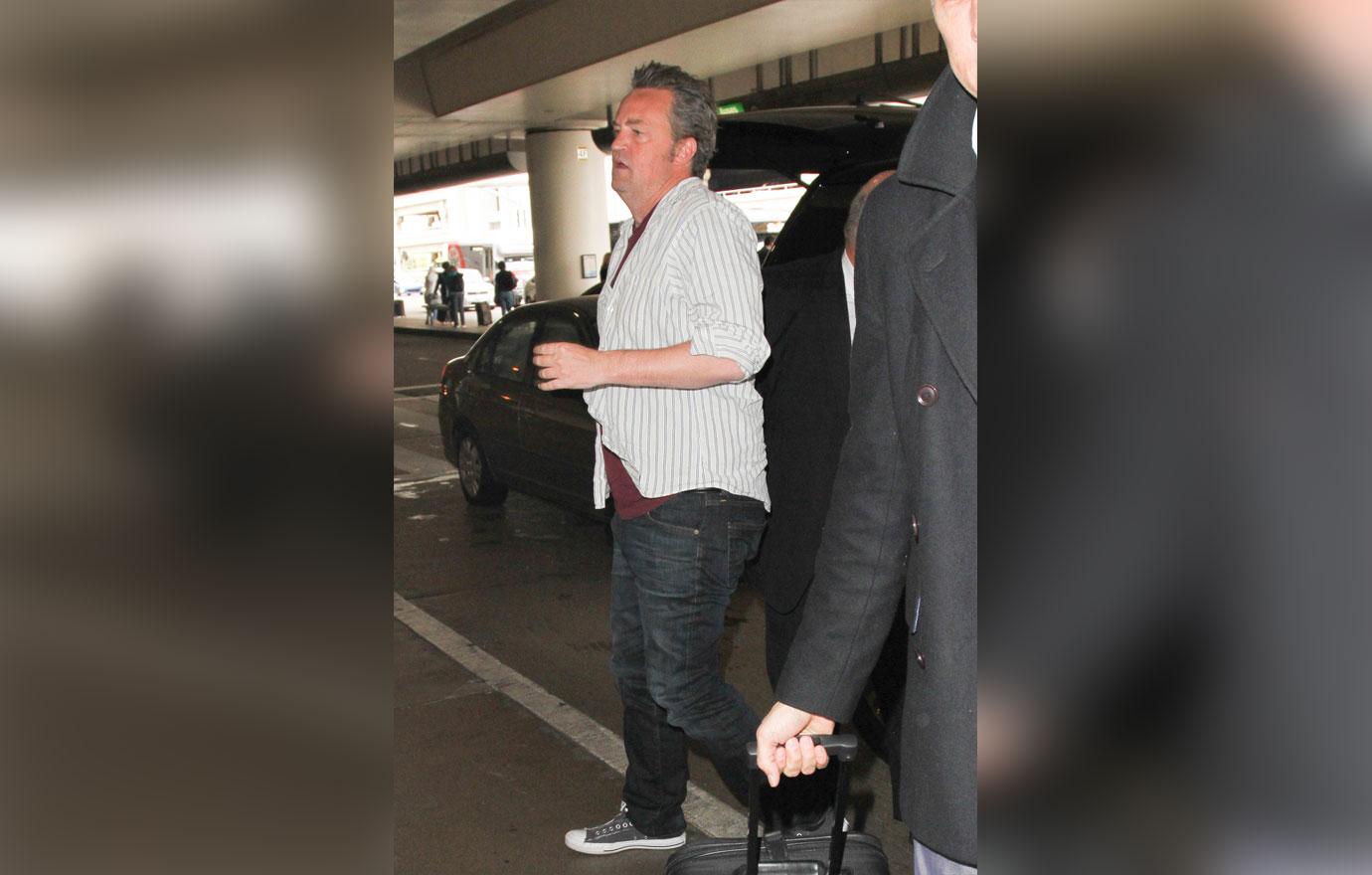 Perry has since been attending sober classes, but was recently kicked out of therapy for using a dating app during a session!
Article continues below advertisement
Hoping For A Miracle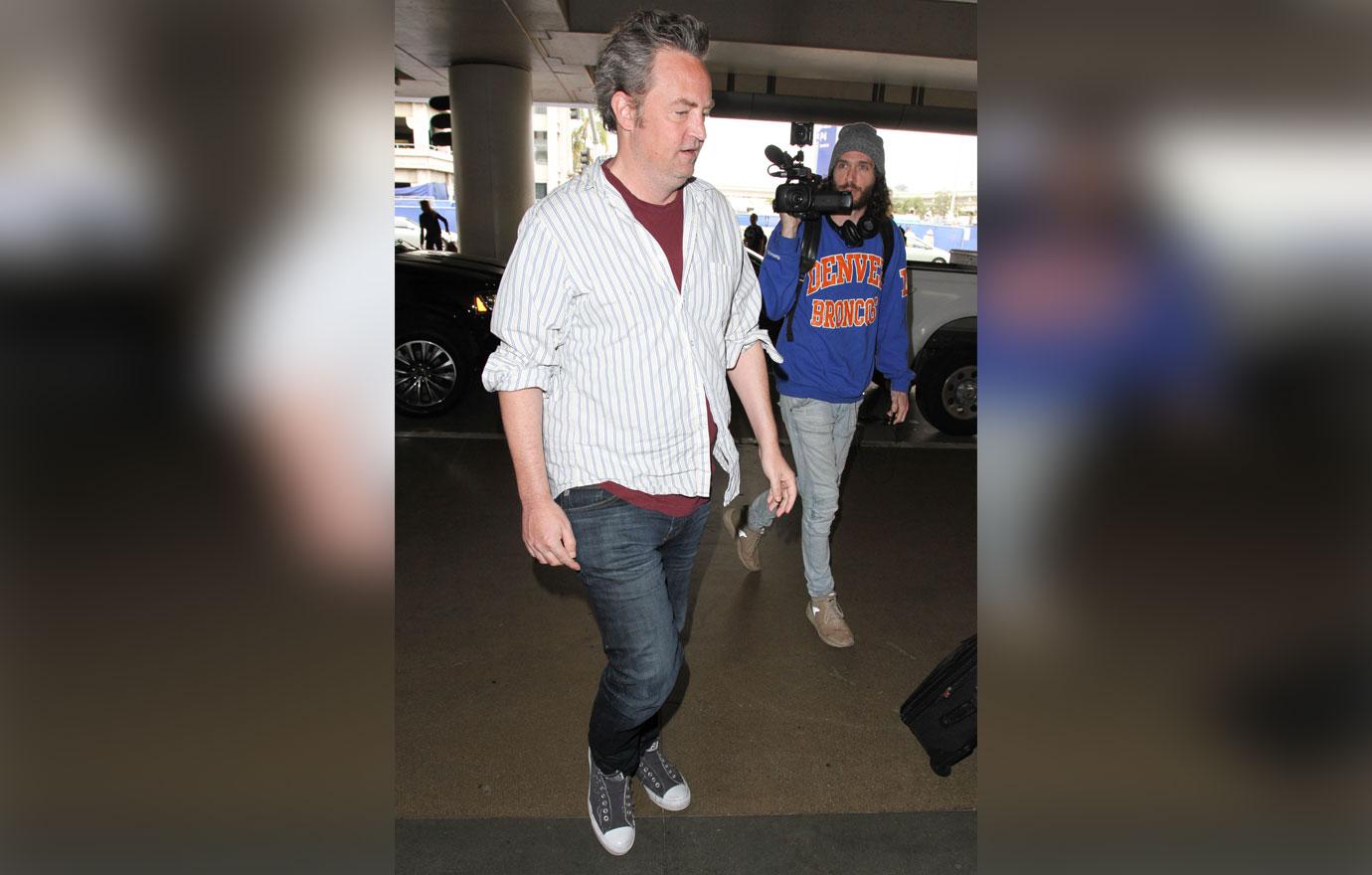 Article continues below advertisement
Difficult Path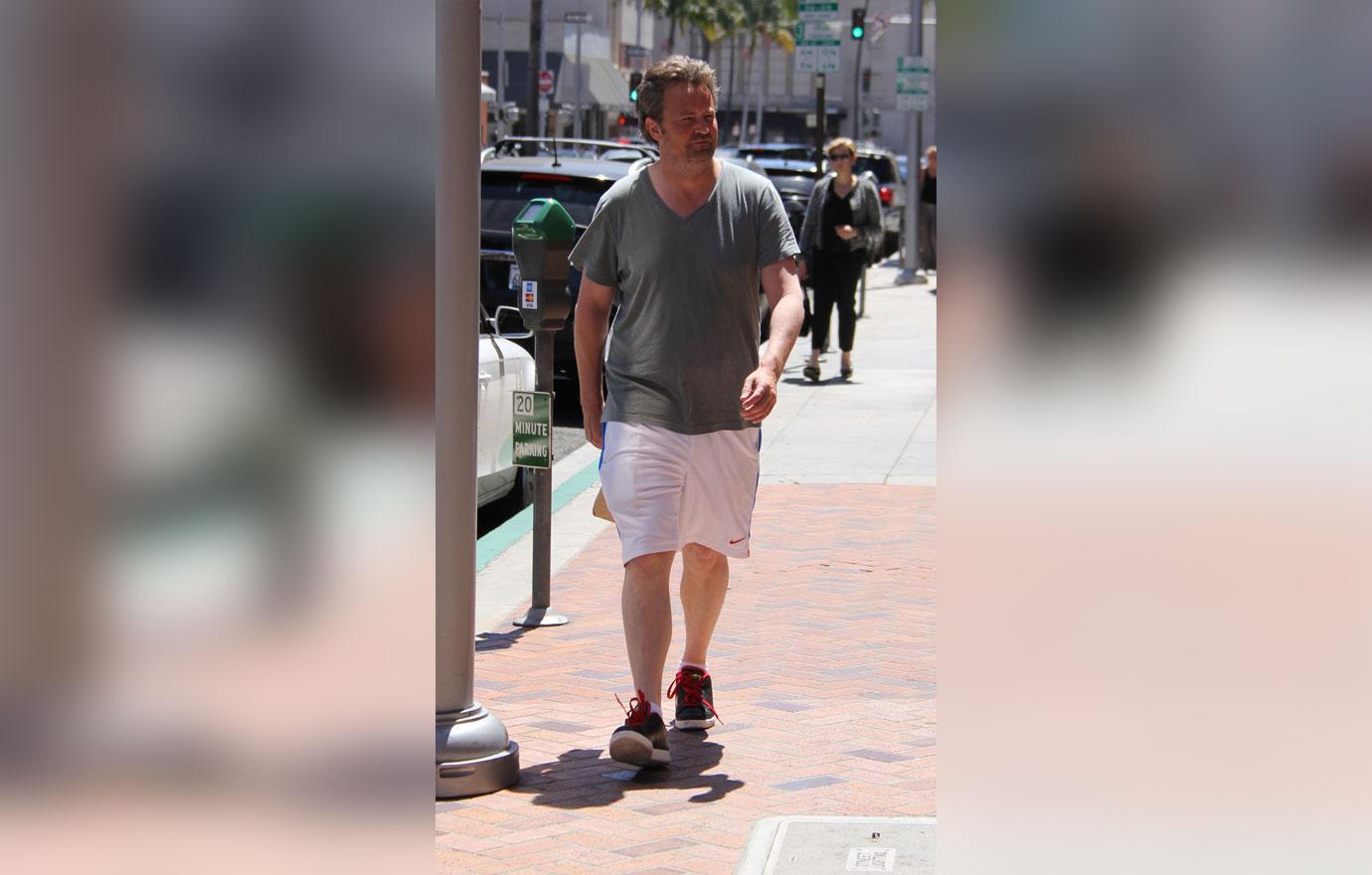 "He's tried to get sober, he's tried to stay sober, but it never works," Perry's friend told RadarOnline.com this July.
Article continues below advertisement
Sad Truth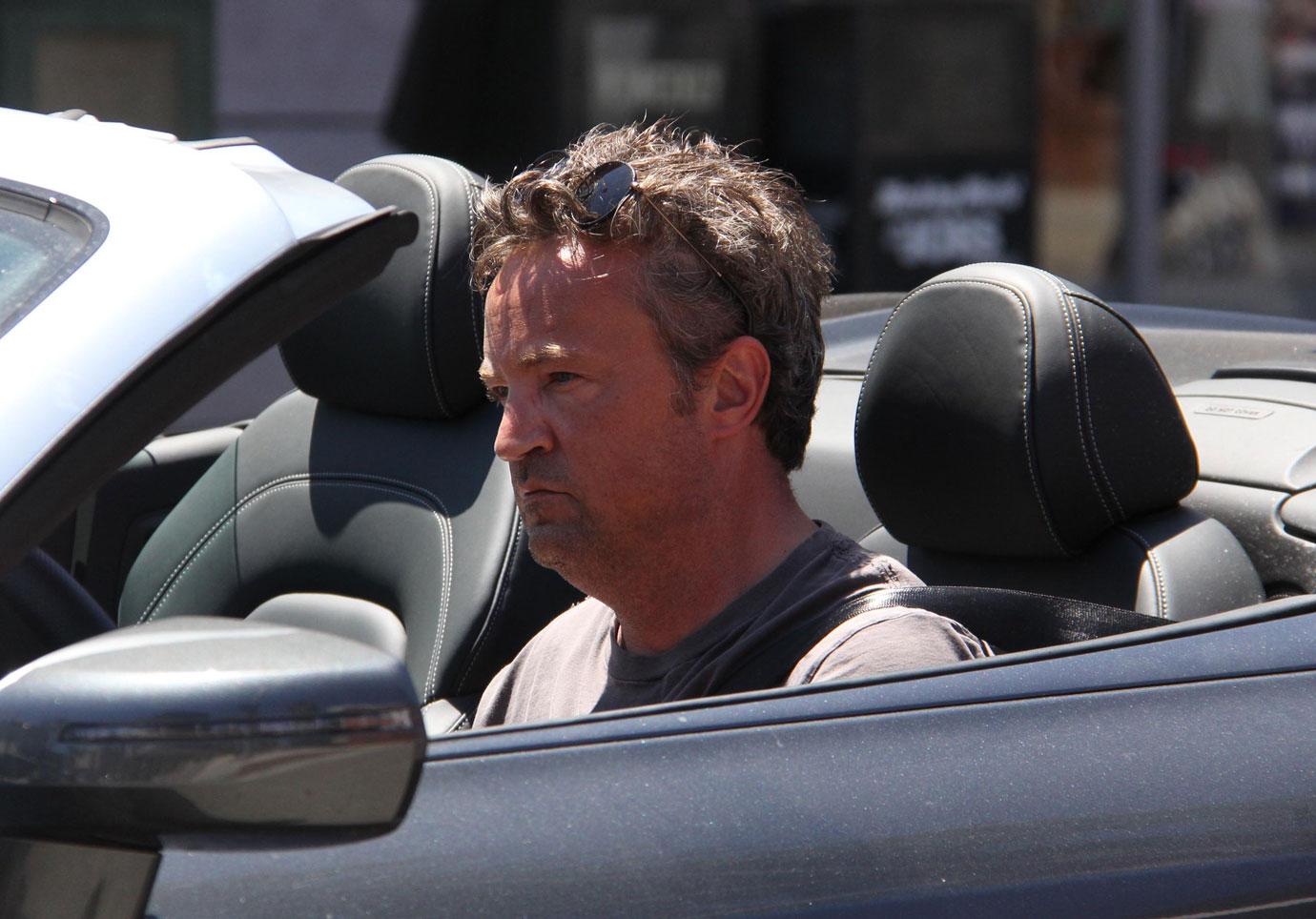 The source added that the actor's "relapsed so many times now that when he cleans up, pals just start the countdown to the next time he falls off the wagon."
Article continues below advertisement
Is He Ok?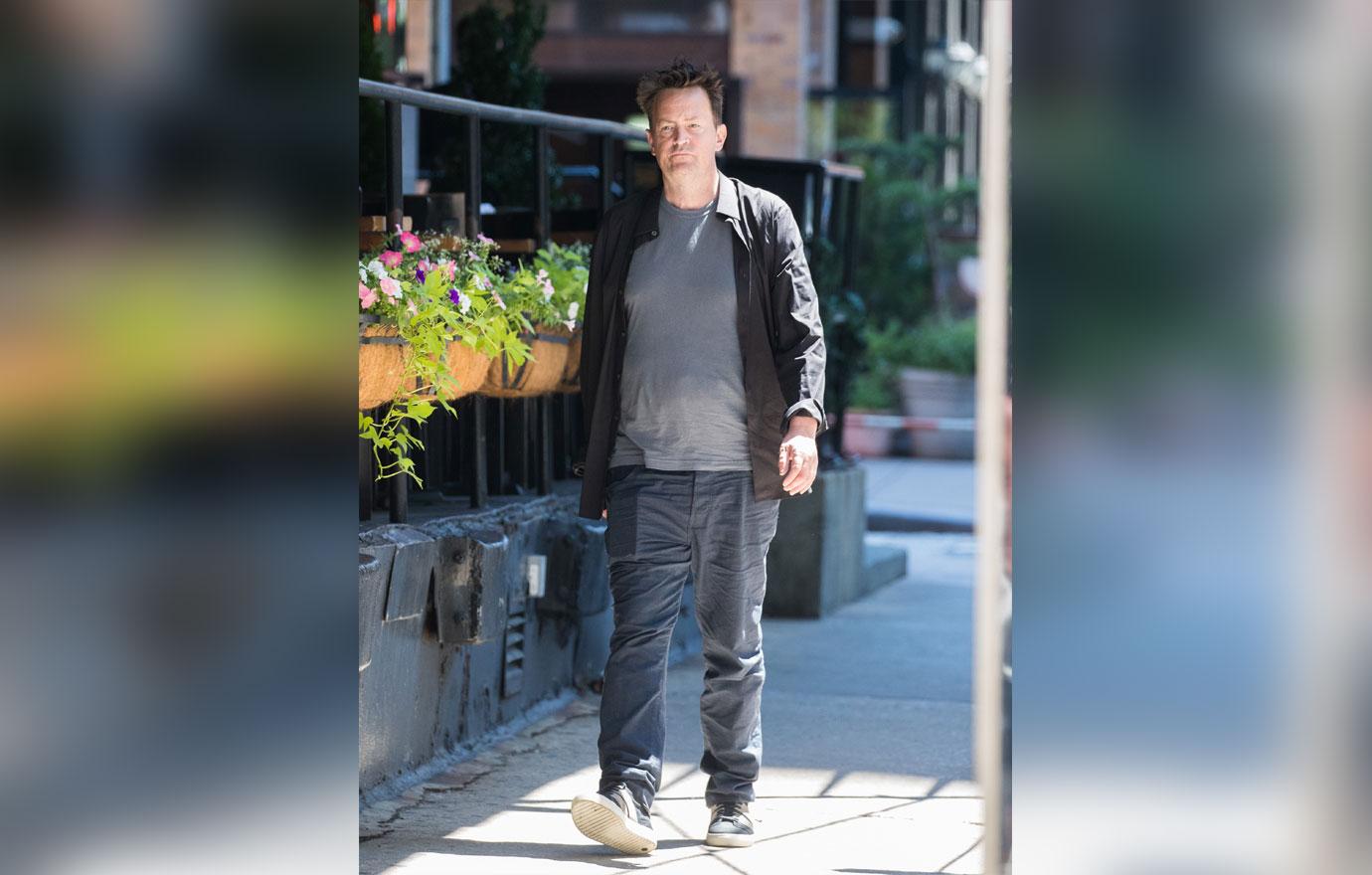 Though Perry has been spotted looking dirty, scratched up, and exhausted in recent photos, he looked like a whole new person while walking solo around the city this week.