Matthew Perry Shuts Down Sober House Amid Bizarre Behavior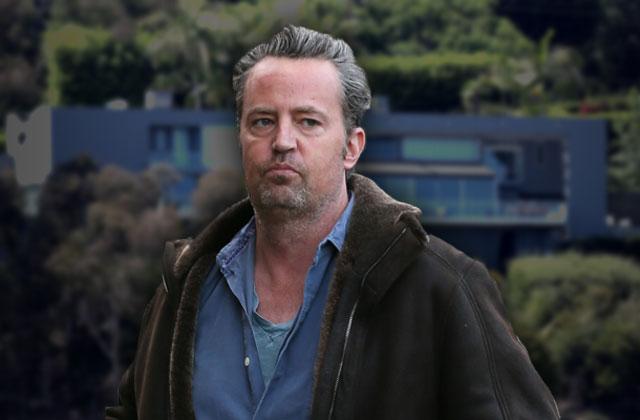 Puffy and bloated, Matthew Perry hasn't looked like himself lately.
His behavior seems off as well. The admitted alcoholic, who has spoken extensively about his time in recovery, was even recently spotted muttering to himself during a cigarette break, and knocking back unconfirmed beverages in a London restaurant.
And now, the former Friends star has seemingly abandoned his passion project, sober living home The Perry House, amid his troubling actions, RadarOnline.com can exclusively reveal.
Article continues below advertisement
In February 2015, Perry sold the facility's luxe Malibu property, where men suffering from alcoholism and addiction found solace in a safe drug and alcohol-free environment.
Despite the $10.65 million sale, the 46-year-old actor promised over the summer to reopen The Perry House in Santa Monica or Studio City, as the Malibu space was "too expensive" to operate.
"I'm keeping the business going because I like it; it's a good way to help alcoholics," Perry assured The Hollywood Reporter in August.
However, nearly a year after The Perry House's closing, the treatment center has yet to reemerge in another location.
The California Secretary of State does not have a listing for The Perry House, meaning it is unrecognized as a legitimate business in the state.
In recent weeks, Perry has been living thousands of miles away from the Los Angeles area in London, where he's rehearsing for West End play The End Of Longing.
According to Star, the star's friends feel he's in a dark place.
"Matthew is not happy," a source told the magazine. "Any small thing could jeopardize his sobriety."
Perry's business partner, addiction specialist Earl Hightower, and the actor's representatives did not respond to Radar's inquiries about The Perry House's fate.