Sex, Drugs & Medical Crises! Matthew Perry's Scandals Exposed On 50th Birthday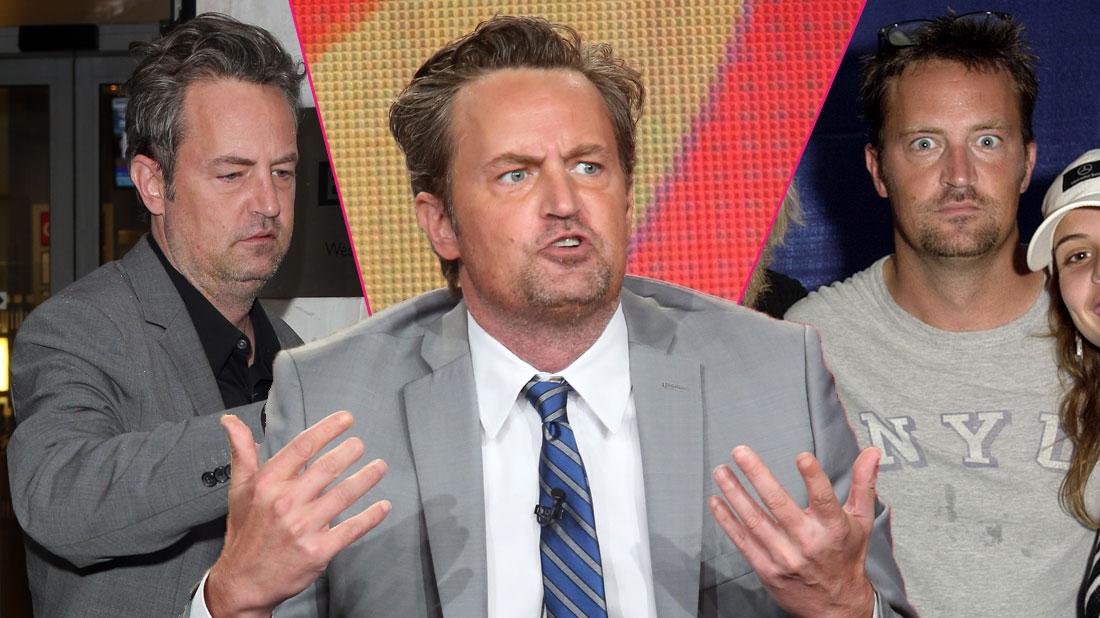 Matthew Perry is celebrating turning 50, but the hermitic star likely won't be marking the milestone Aug. 19 event with his friends.
As RadarOnline.com exclusively reported, the actor has been spotted spending time in New York City, where he's been bouncing between hospital beds and a pricy hotel room for months.
Sources told RadarOnline.com that Perry, who was hospitalized last year after suffering a gastrointestinal perforation, made at least two visits to New York University's Langone hospital, although it's not clear why. Both times a woman who might have been a sober coach shadowed the actor, who did not respond to a request for comment.
Article continues below advertisement
While at his $7,000-a-night penthouse in the Big Apple, Perry "doesn't like to be disturbed and would go into private areas of the hotel where only VIPs are allowed. He'll order a few strong drinks," an insider revealed.
"Hardly anybody recognizes him because he's such a mess compared to what people remember. He kept to himself and would hardly leave his room until after dark except for a cigarette or a hospital appointment."
"He was mostly holed up in his room. When I saw him, he seemed out of it and sickly," added the insider.
And he's not been in touch with his former Friends costar Courteney Cox even though she was just in New York.
"Courteney has been here while Matthew is moping around, but I've never seen her acknowledge him or say hello," the source revealed.
Tragically, Perry's problems with drugs have lasted almost as long as his fame. The Studio 60 star has a well-documented battle of the bulge, fluctuating between heavy and thin frames that were very noticeable during the hit show's long run on NBC.
Take a look back at the aging star's struggles with drugs and alcohol in this RadarOnline.com gallery.
Jet Ski Accident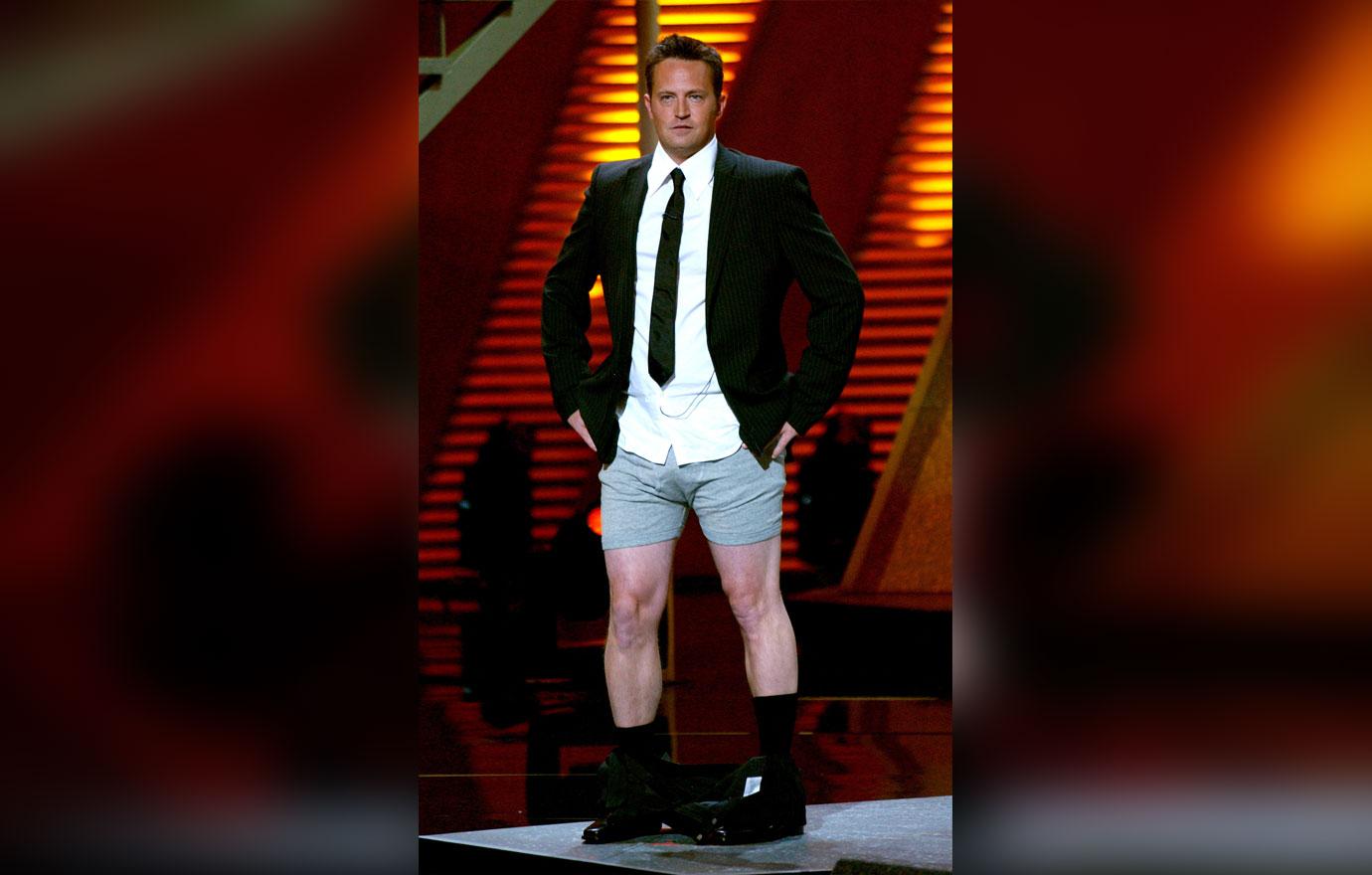 Perry's problems started in 1997, when he became addicted to Vicodin after a jet ski accident.
Article continues below advertisement
First Rehab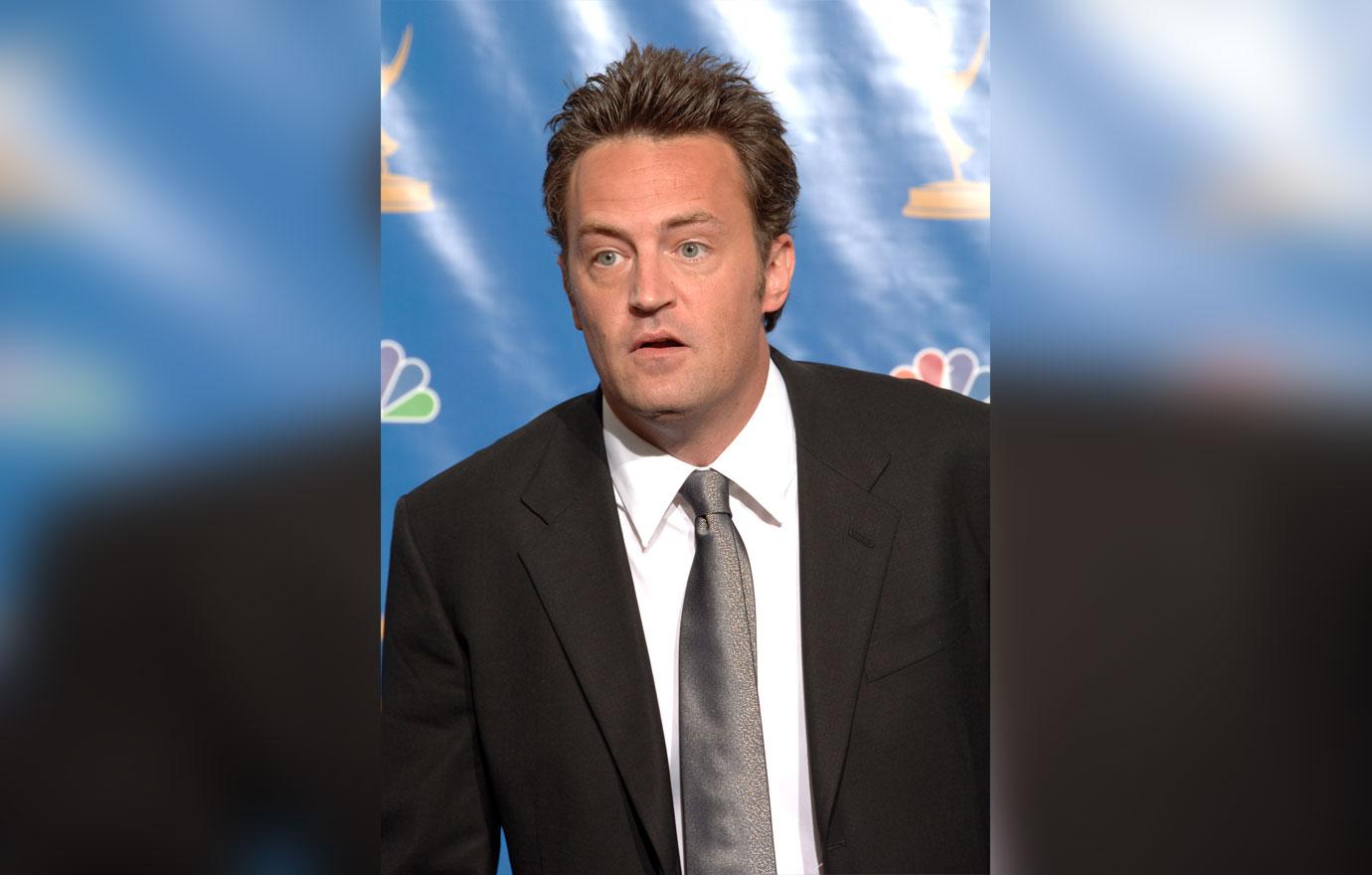 The rising star checked into Minnesota's Hazelden Foundation rehabilitation center later that year, calling it "The scariest thing that's ever happened to me. You get a whole new respect for yourself and life when you go through something that difficult."
Article continues below advertisement
 Back To Rehab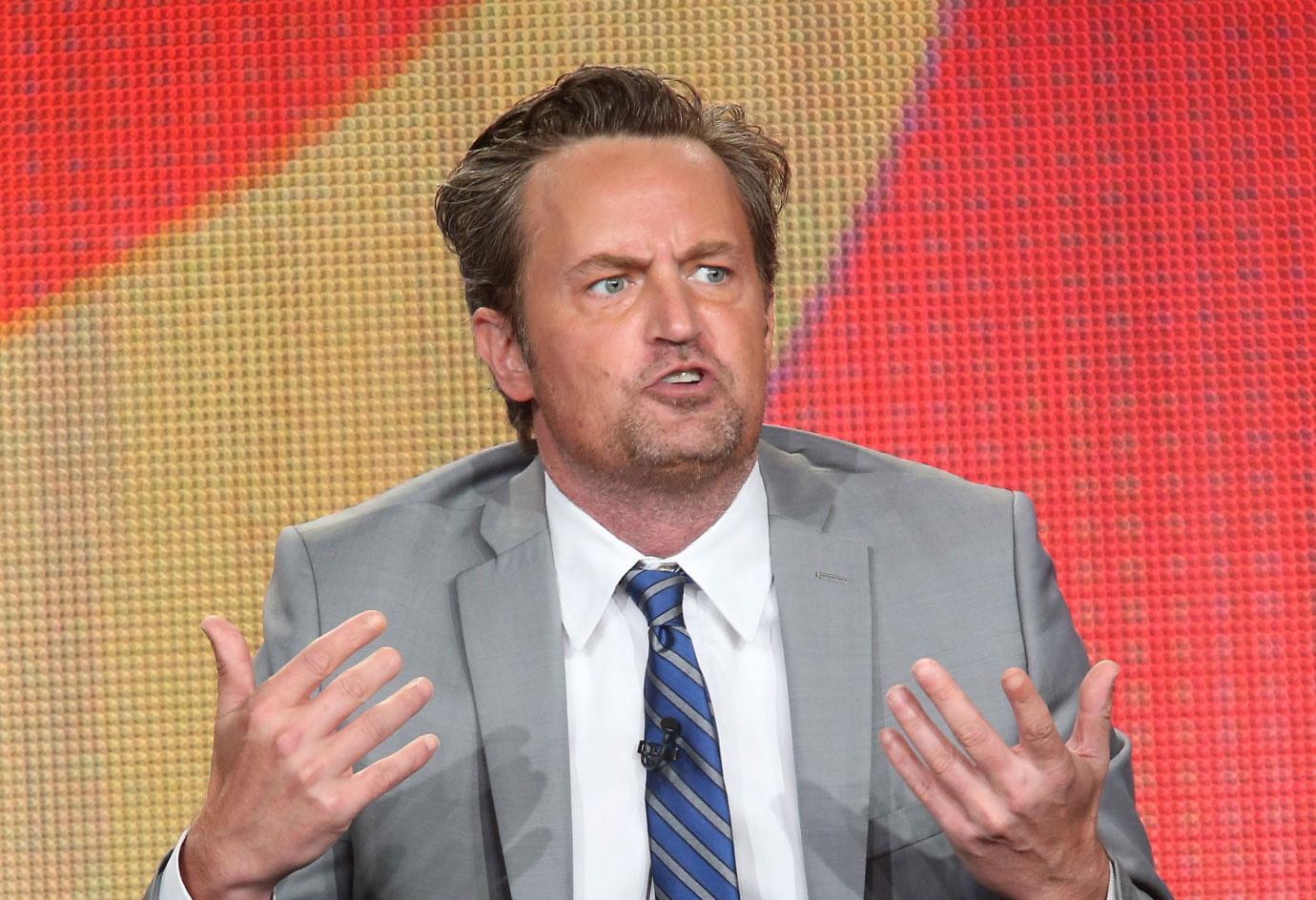 But the drug addict would suffer relapses, returning to rehab in 2001, and a decade later. When he revealed his return trip in 2011, Perry channeled his inner Chandler Bing, joking in a statement explaining his situation. "I'm making plans to go away for a month to focus on my sobriety and to continue my life in recovery. Please enjoy making fun of me on the world wide web."
Article continues below advertisement
 80 Pills A Day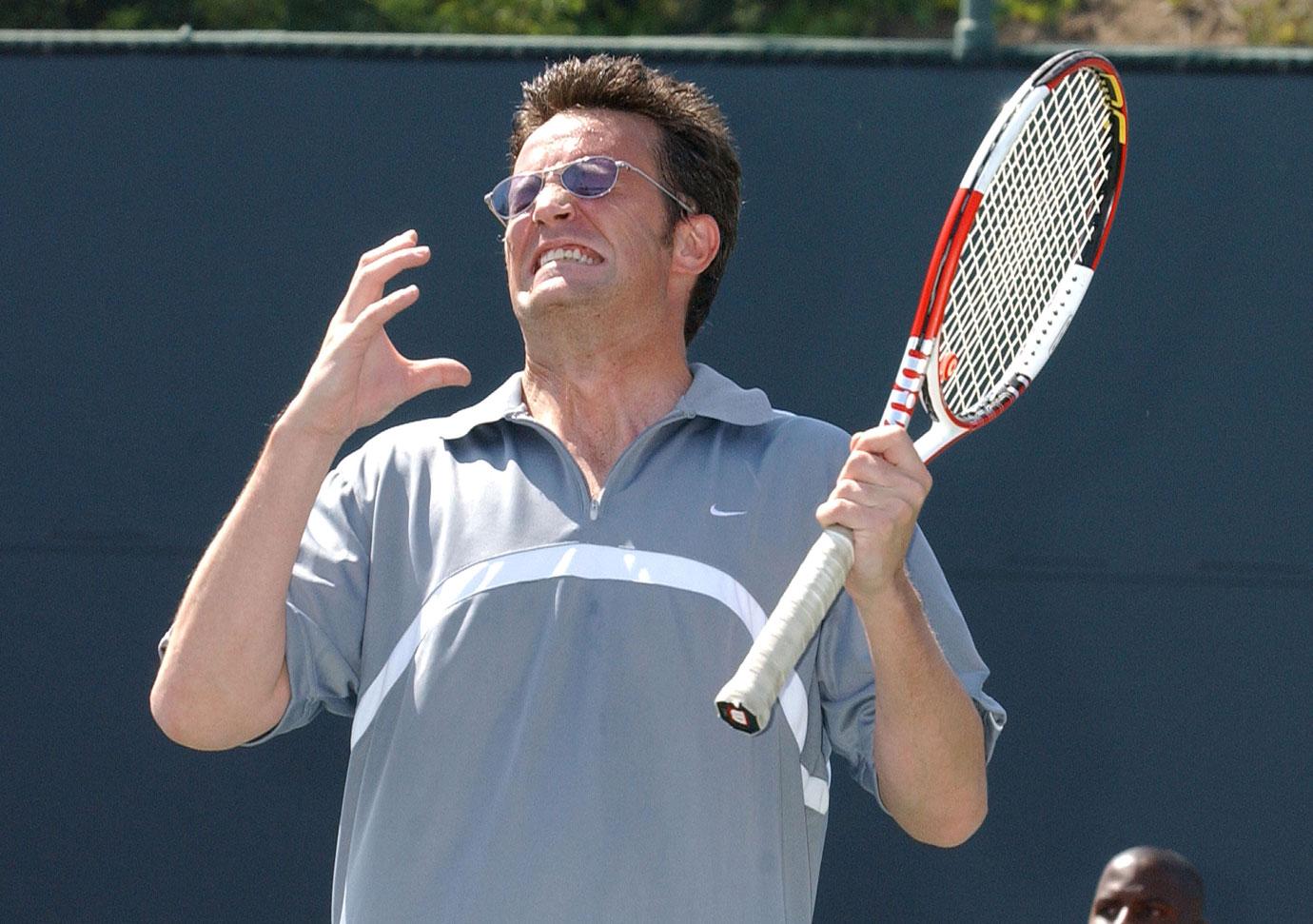 According to former lover Kayti Edwards, Perry's Vicodin addiction peaked that year, when he admitted to her that he was popping "up to 80 pills a day."
Article continues below advertisement
'Everybody Knew'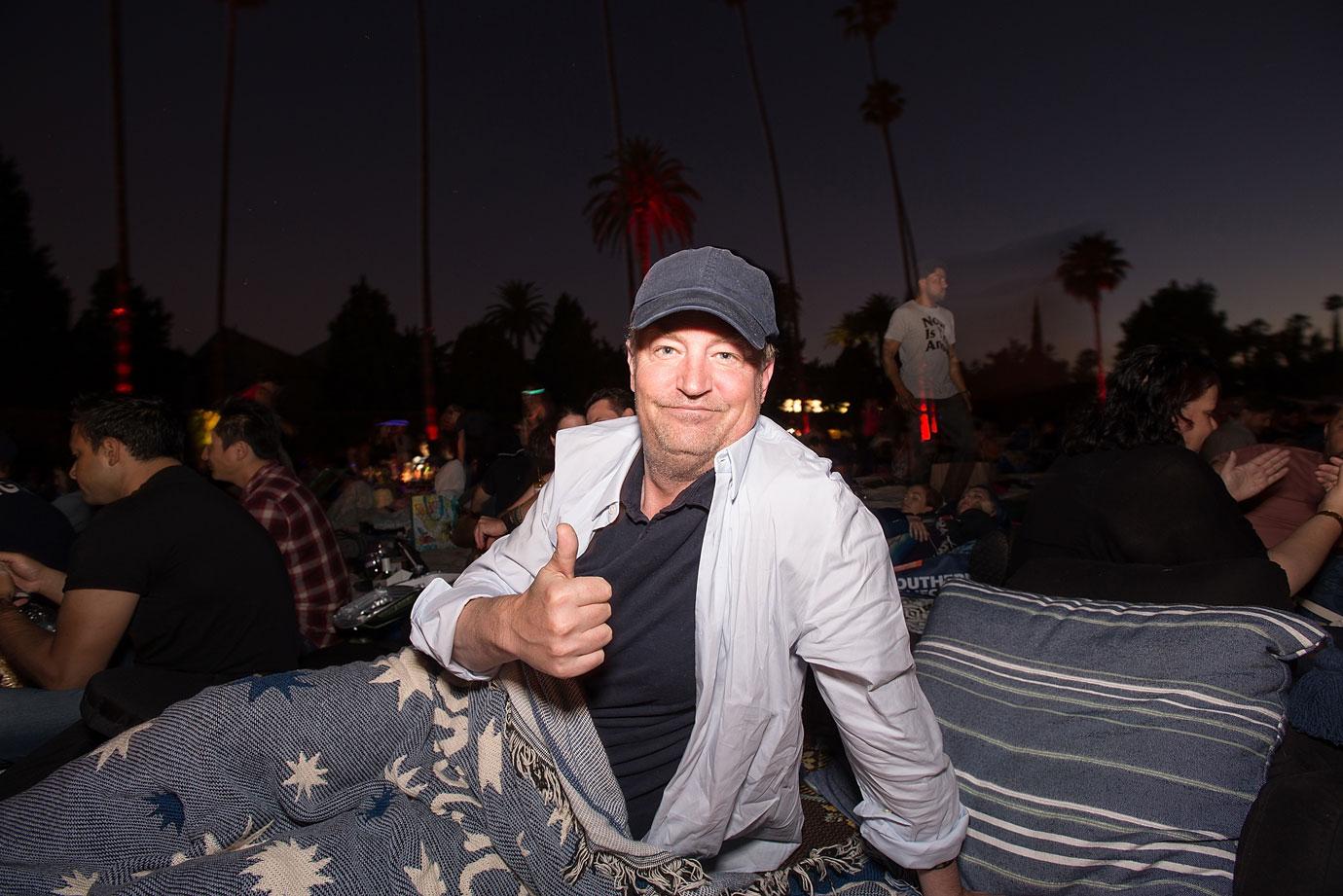 "I couldn't stop. Eventually, things got so bad that I couldn't hide it, and everybody knew," Perry said two years later. "You can't have a drug problem for 30 years and then expect to have it be solved in 28 days. Getting sober is really a hard thing to do."
Article continues below advertisement
Missing In Action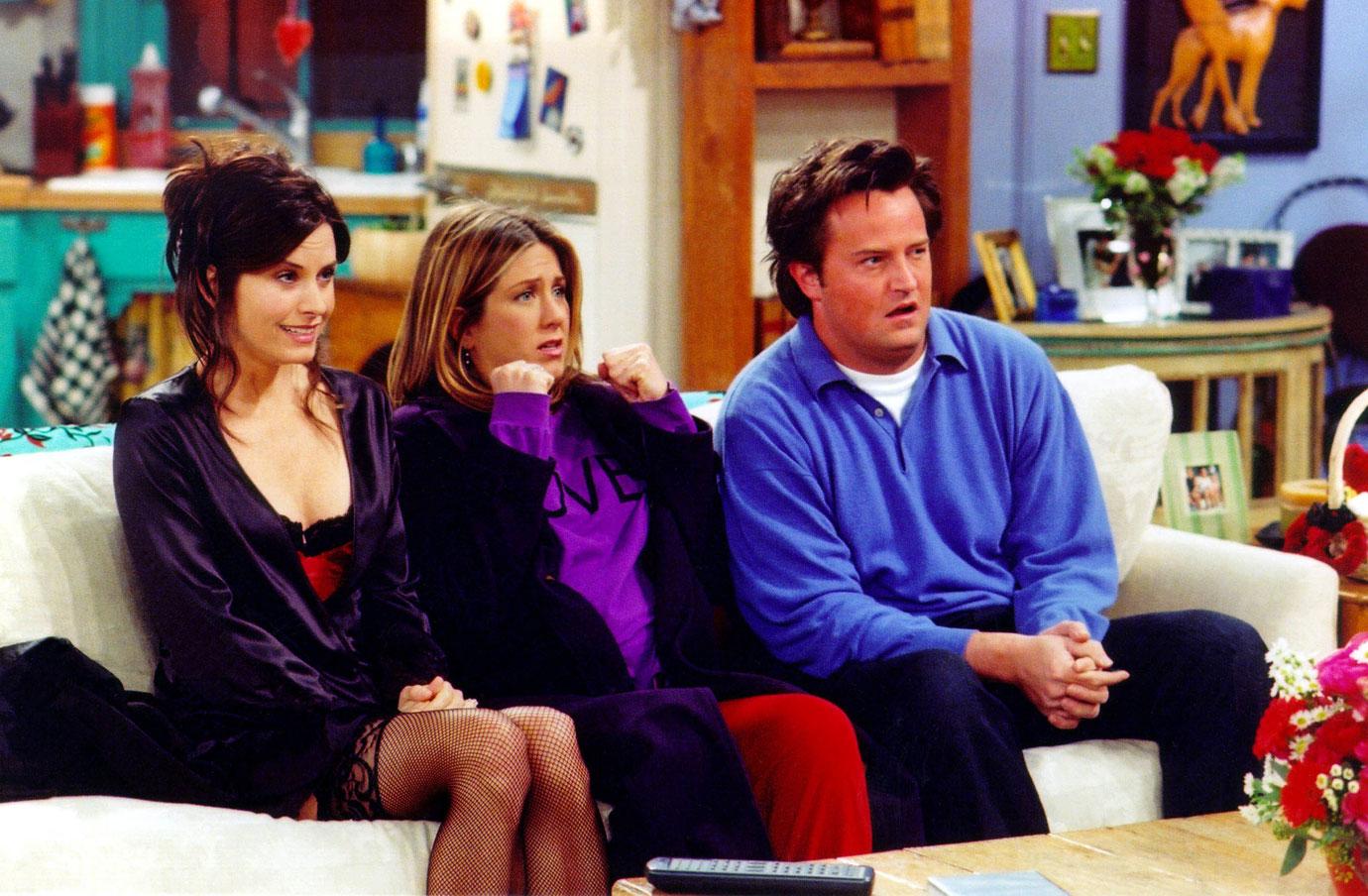 The Friends star has admitted that he does not remember a big chunk of filming Friends because of his addiction. In a 2013 issue of People, Perry admitted that while he "was never high at work," he "was painfully, painfully hungover."
Article continues below advertisement
Turnaround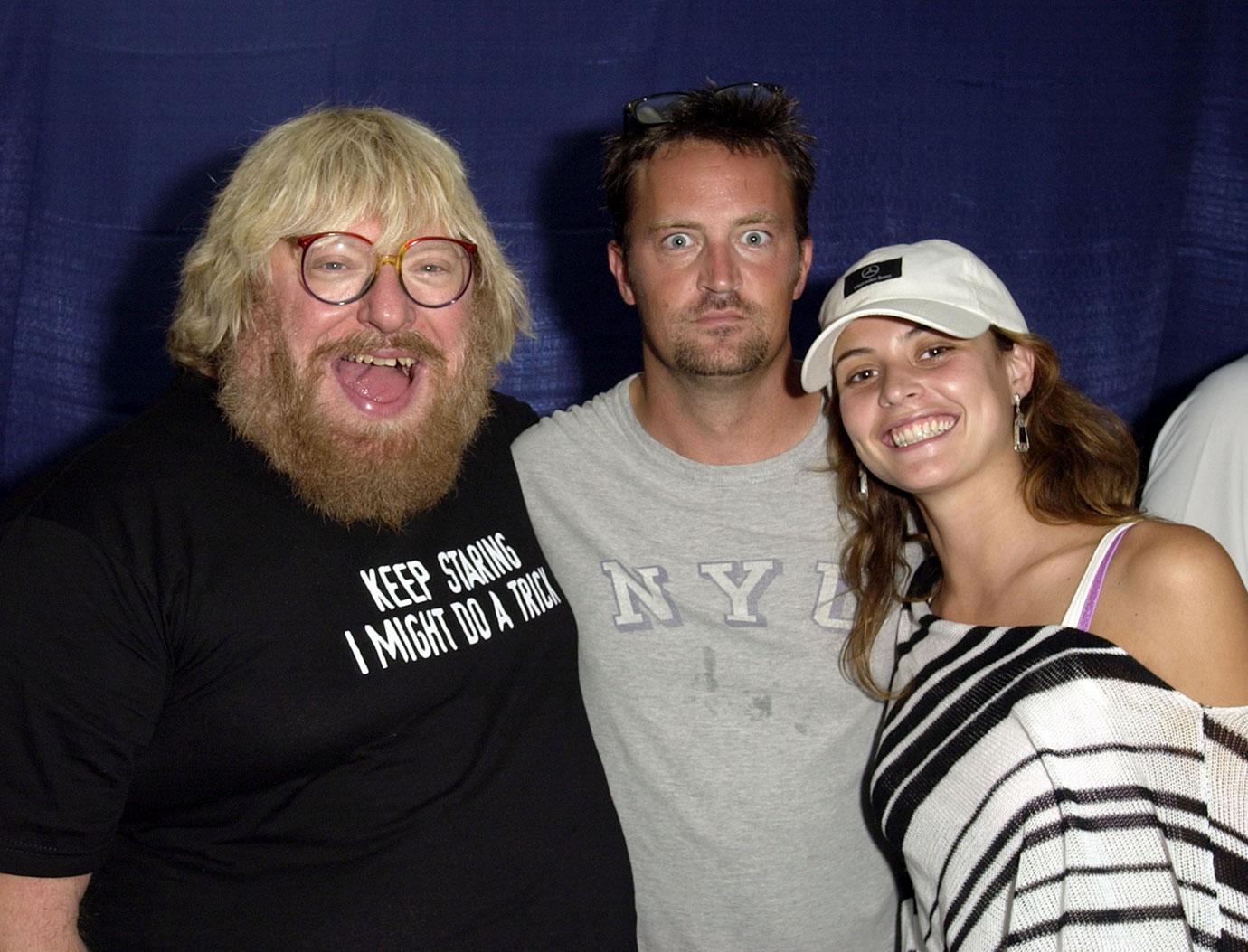 After his 2011 stint in rehab, it appeared Perry was finally turning his life around, advocating for other addicts in support of funding for drug courts. He even received a Champion of Recovery award in May 2013 from the White House Office of National Drug Control Policy for opening Perry House, a sober living home situated in his former mansion in Malibu, California.
Article continues below advertisement
Troubles Again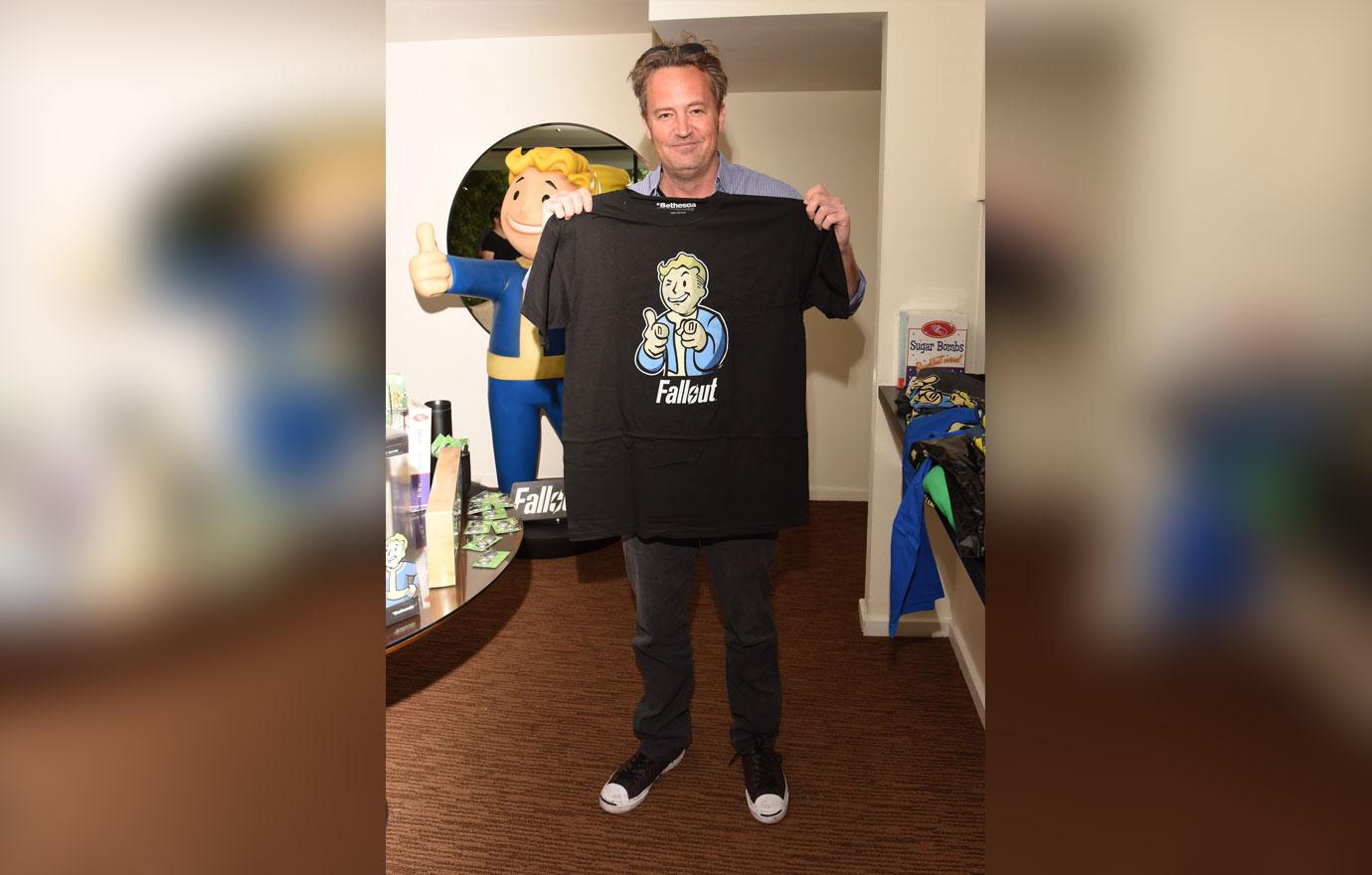 But in early 2016, the admitted alcoholic was spotted muttering to himself during a cigarette break in London, and knocking back unconfirmed beverages in a London restaurant.
Article continues below advertisement
Passion Project Closes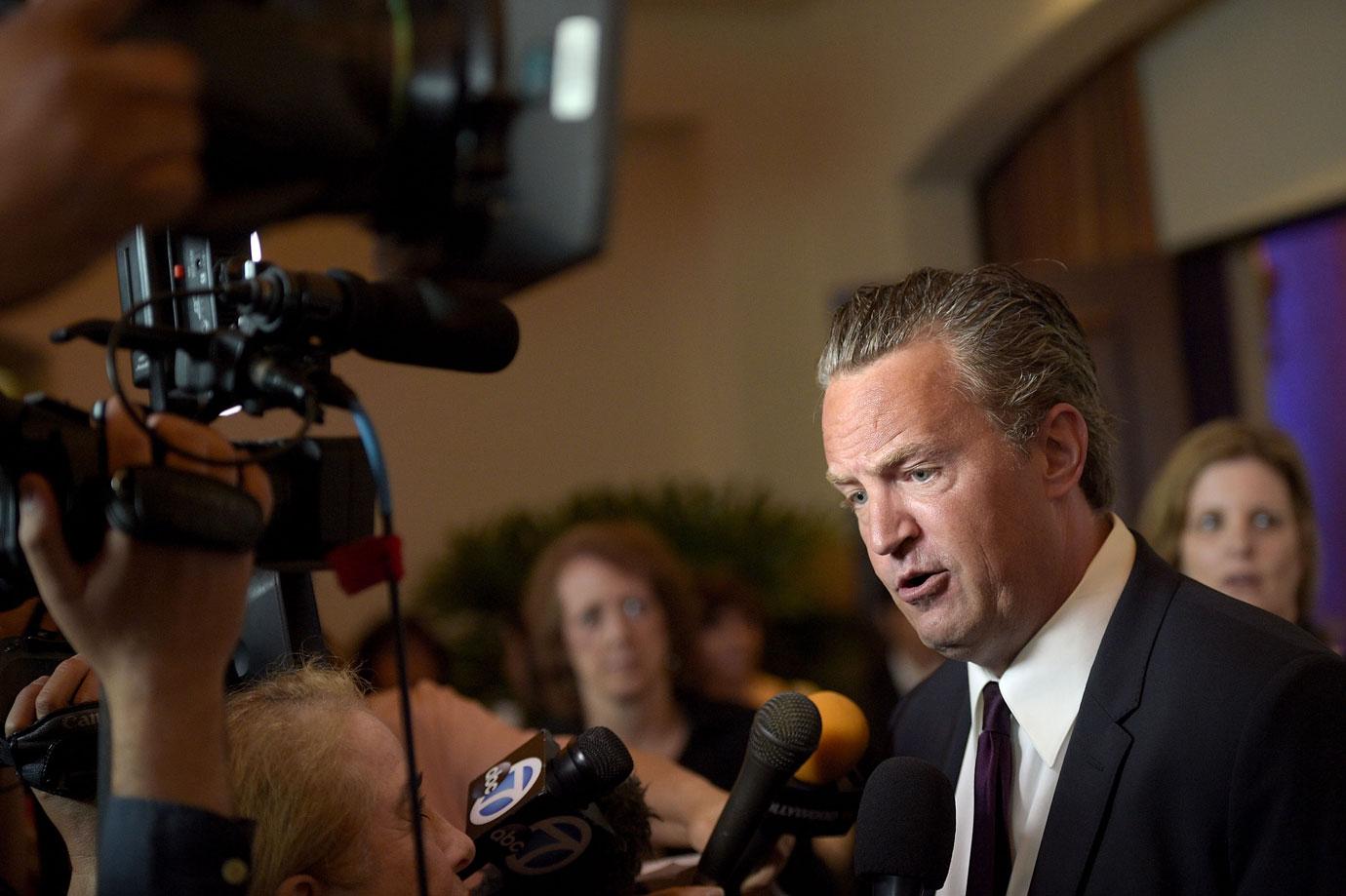 Shortly thereafter, the troubled celebrity seemingly abandoned his passion project, sober living home The Perry House, after failing to secure a new location following the sale of its original Malibu location.
Article continues below advertisement
 Porn Star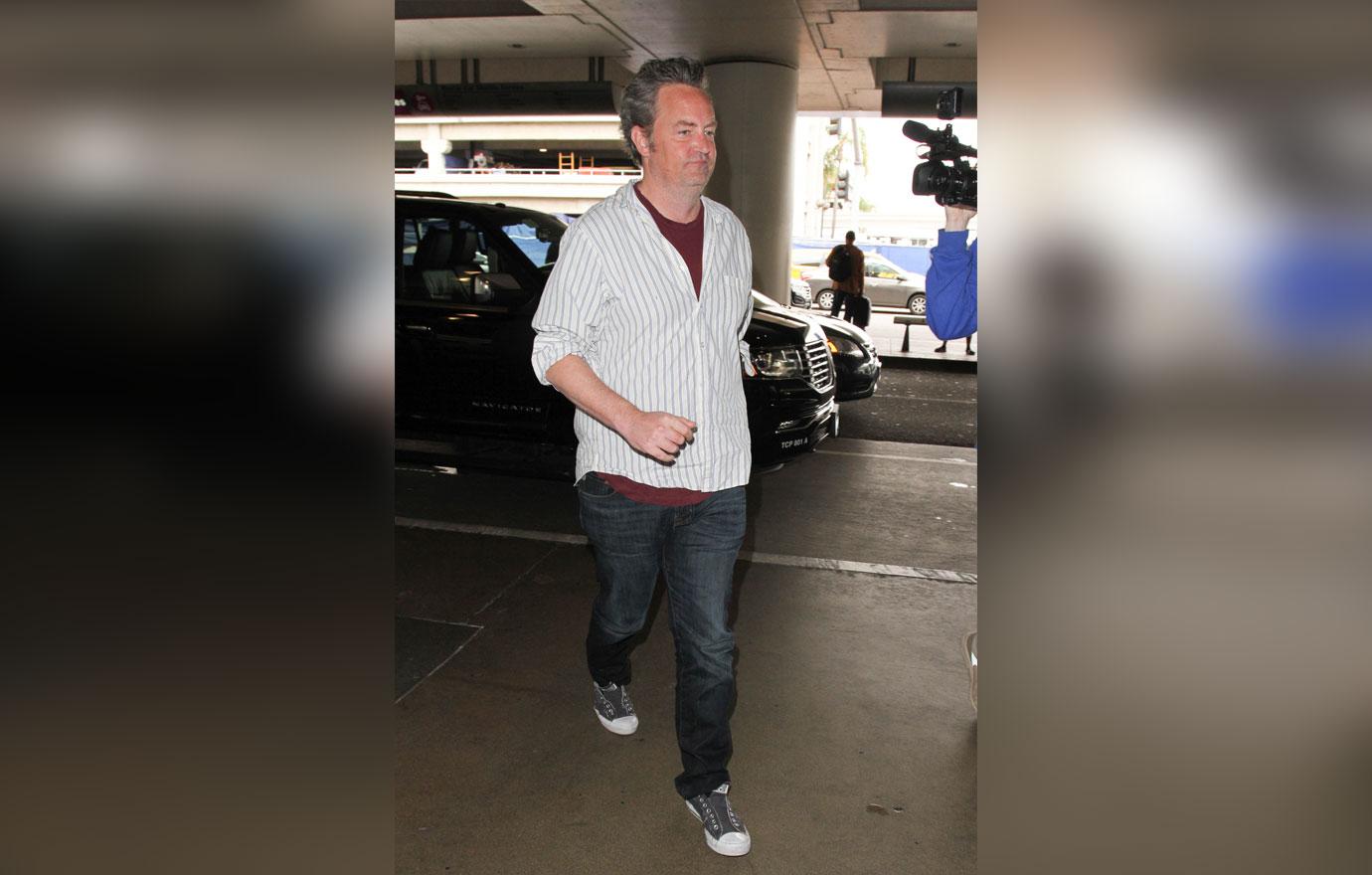 A year later, a woman claiming to be Perry's former lover — porn star Maddy O'Reilly — said he'd contacted her and asked her to help him score Vicodin, Roxicodone and Oxycontin. O'Reilly insisted she never obtained any of the pills for Perry.
Article continues below advertisement
Emergency Surgery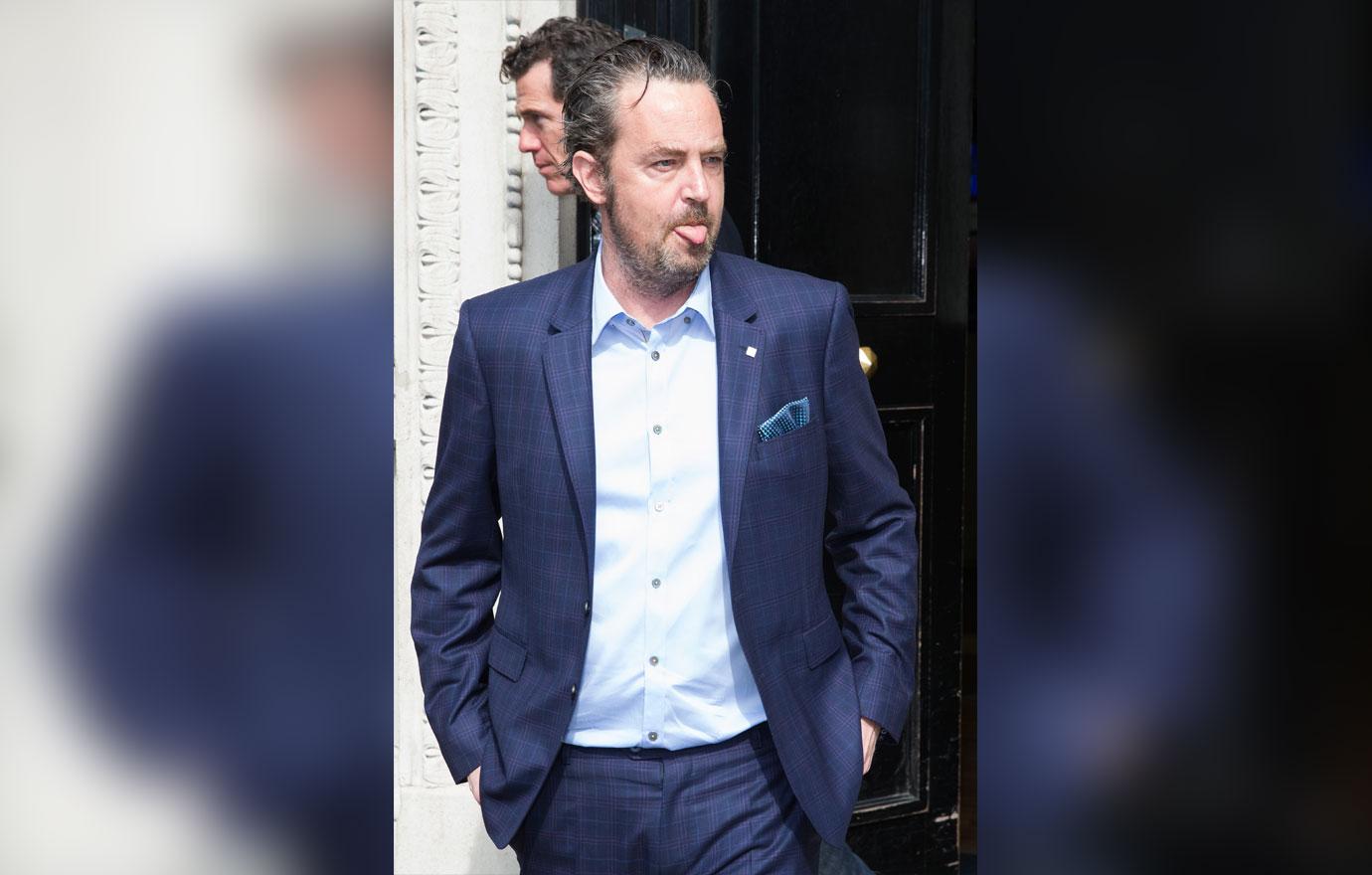 Article continues below advertisement
Dating Apps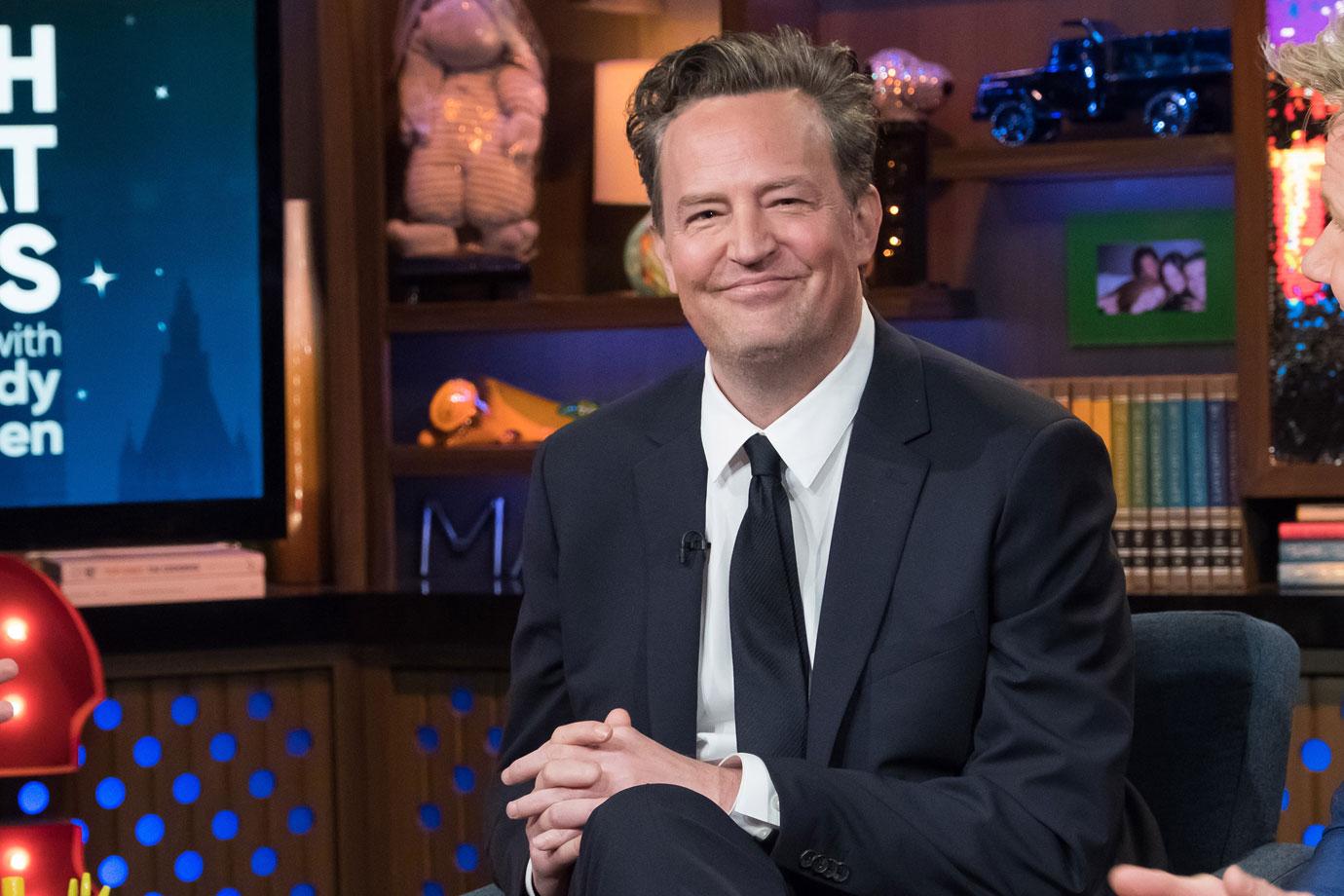 Perry continues to attend rehab classes in 2019, but there are still signs he isn't taking his recovery seriously, including one instance in March where he was actually booted for using a dating app while in therapy.
Article continues below advertisement
 No Joke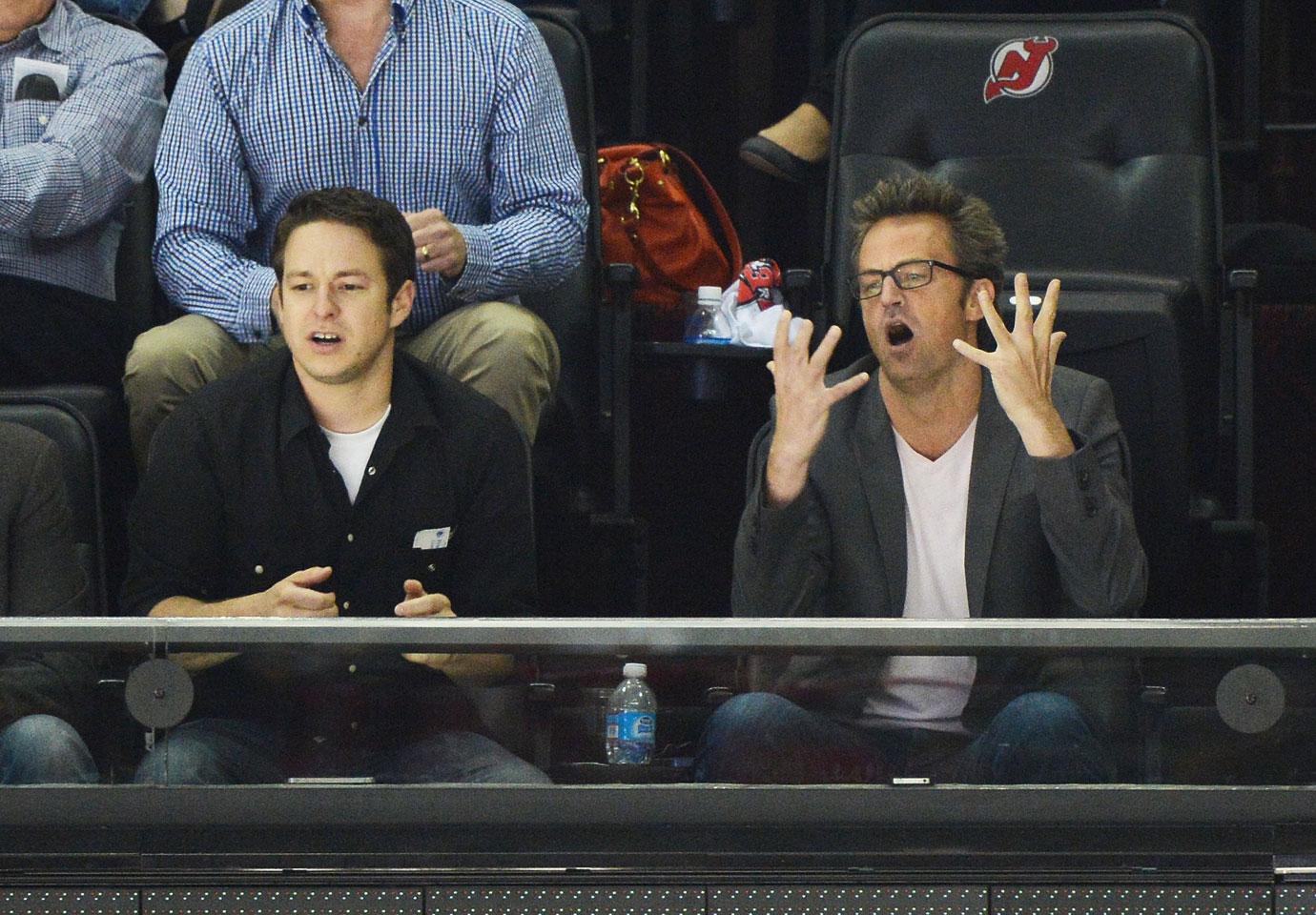 "Matthew got kicked out because he was too busy with models he's texting through the app," a source revealed to RadarOnline.com. "He wasn't concentrating, which is worrying everyone. They need him to be focused on sobriety, taking it seriously — not trying to hook up!"
Article continues below advertisement
New Worries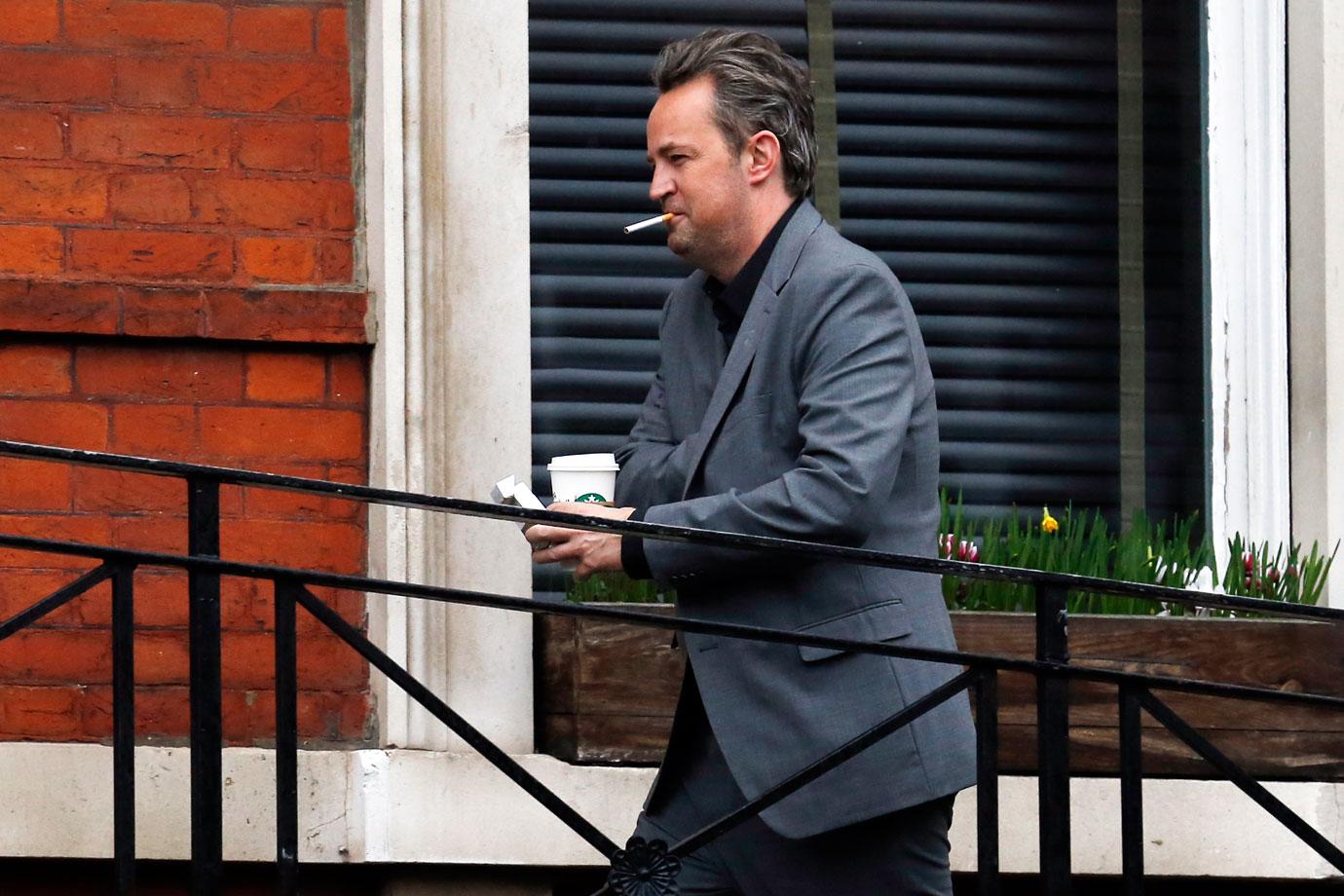 Now friends fear Perry is trading one vice for another.
Article continues below advertisement
Addicted To Love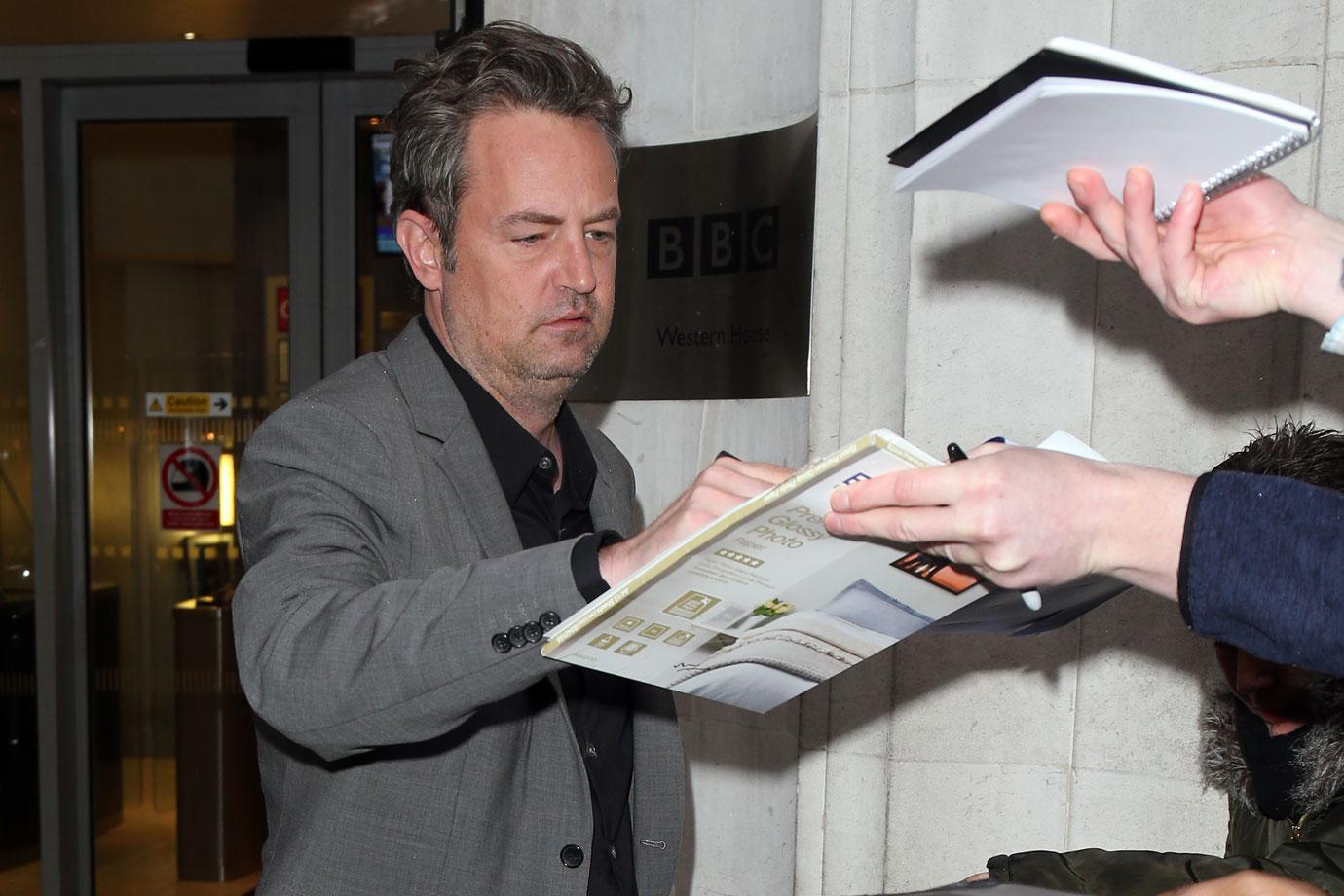 "Some of his pals are worried he's replacing an addiction to drugs and booze with an addiction to girls, and it won't be good for him in the long run," said the source.