Matthew Perry: I Was 'Painfully' Hung Over While Taping 'Friends'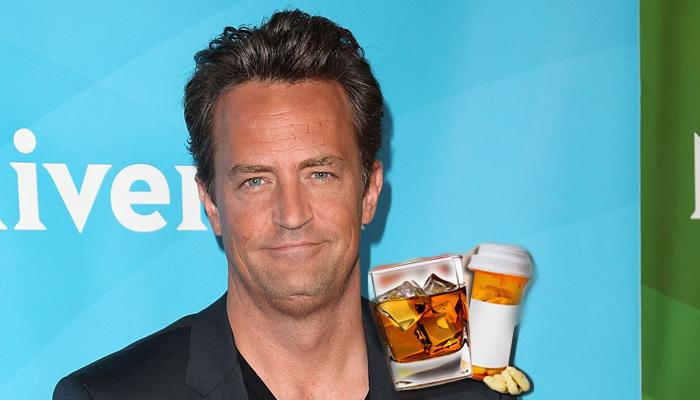 While Matthew Perry was perched atop the A-list starring on NBC's Friends throughout the 90s, the actor who played Chandler Bing admitted there were days on the set he couldn't have felt any lower, suffering from the effects of too much partying the evening before.
Perry, speaking to this week's People, says that while he "was never high at work," he "was painfully, painfully hung over.
"Then eventually things got so bad I couldn't hide it, and then everybody knew."
Article continues below advertisement
In the piece, Perry, 43, opens up about his recovery from alcohol and pain pill addiction as well as his political efforts to make drug treatment a viable alternative to jail for non-violent offenders.
"I've had a life of extreme highs and extreme lows," he said. "I was in the white hot flame of fame.
"From an outsider's perspective it would seem like I had it all. It was actually a very lonely time for me because I was suffering from alcoholism."
Perry said that life experience, and learning under the tutelage of addiction expert Rick Hightower, have him "in a really good place" these days, doing his best to help addicts who need a lifeline on both the micro and macro levels.
"The interesting reason that I can be so helpful now is because I screwed up so often," said Perry, who had two failed stints in rehab. "It's nice for people to see that somebody who once struggled in their life is not struggling anymore."