Law & Order 25th Anniversary: Check Out The Case Files On All Your Favorite Characters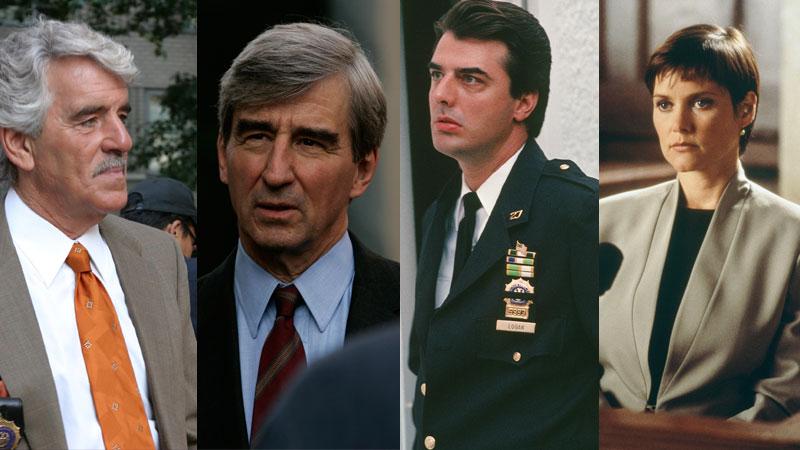 TV's favorite cop show Law & Order is celebrating its 25th anniversary – and we've done a thorough investigation on what happened to your favorite top stars. Click through the photos to solve the case.
Article continues below advertisement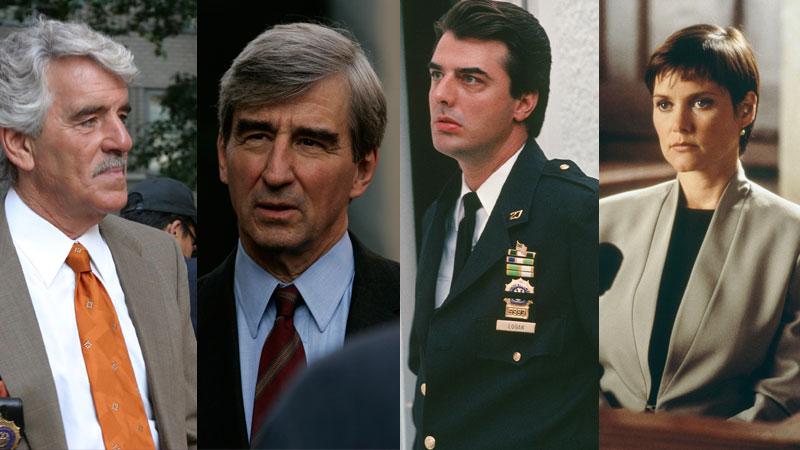 Law & Order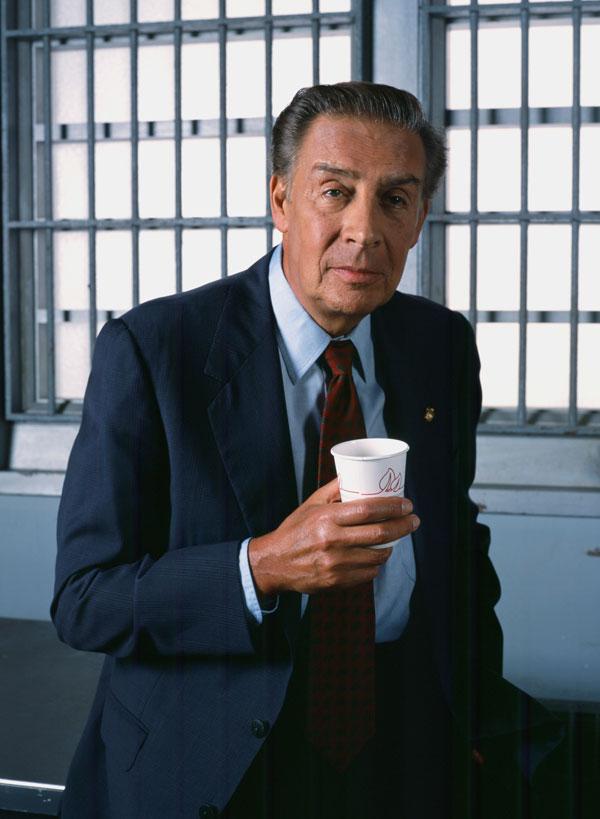 Playing the role of Dr. Houseman in the hit movie Dirty Dancing gave Jerry Orbach, who before then was known primarily as a Broadway theatre song-and-dance man, the exposure to land the role of Detective Lennie Briscore in Law & Order in 1992. He played that part for 12 years, ultimately becoming the third longest serving cast member behind S. Epatha Merkerson, who played Anita Van Buren, and Sam Watertson, who played Jack McCoy. At age 69 Orbach passed away after suffering from prostate cancer. In 2008, there was a report of a family feud over Orbach's estate that pitted his son Chris Orbach against his stepmom and Jerry's wife, Elaine Cancilla-Orbach. It charged that Cancilla-Orbach cut his kids out of his $10 million estate and for also donating his eyes to the Eye Bank.
Article continues below advertisement
Law & Order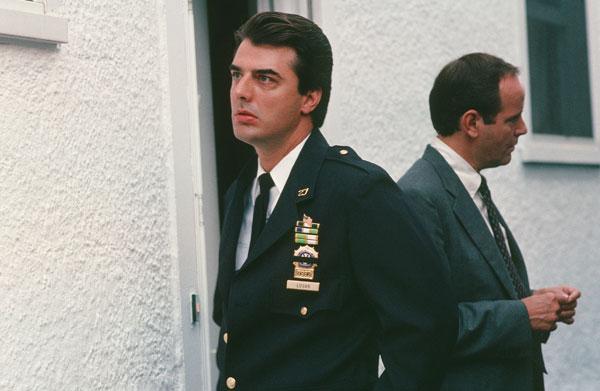 Before hitting it big as Mr. Big in Sex and the City, Chris Noth starred on Law & Order from 1990 to 1995 in the role of Detective Mike Logan, appearing in a total of 111 episodes. In comparison, he appeared more sparingly as Carrie Bradshaw's on again, off again boyfriend—having had screen time in just 40 episodes of Sex and the City, -despite the series' longer six-year run between 1998 and 2004. A year after that HBO series ended, he was once again back as Detective Mike Logan in the Law & Order spinoff Law & Order: Criminal Intent, continuing in that show until 2008. Now 60, he's married to Tara Lynn Wilson. They have a seven year old son, Orion Christopher Noth.
Article continues below advertisement
Law & Order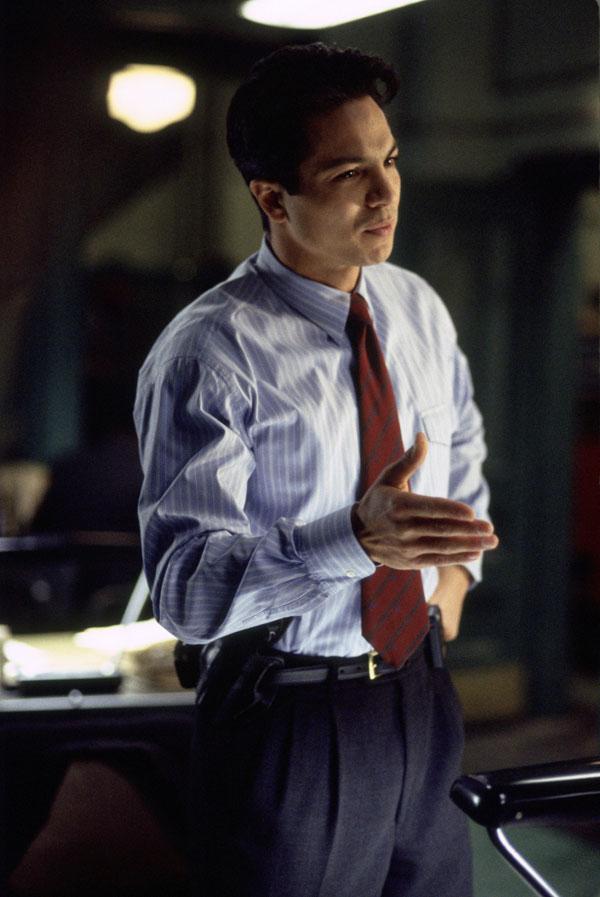 It's probably a tossup whether Benjamin Bratt is best known as Julia Roberts' ex-boyfriend or as NYPD Detective Rey Curtis on Law & Order. In 1996, the Pretty Woman actress enjoyed four year long relationship with Bratt starting in 1998, at a time when he was into his third season on Law & Order. Bratt reportedly got a look at some amorous photos of Julia with her ex-boyfriend Ross Patridge and shortly after escorting Julia to the 2001 Academy Awards ceremony the couple hit the skids. It didn't take long for Bratt to rebound. In 2002, he began dating and then married actress Talisa Soto, with whom he has two kids. Now 51, in the last few years he's done voice work for several films and has roles in four other projects due out in 2016.
Article continues below advertisement
Law & Order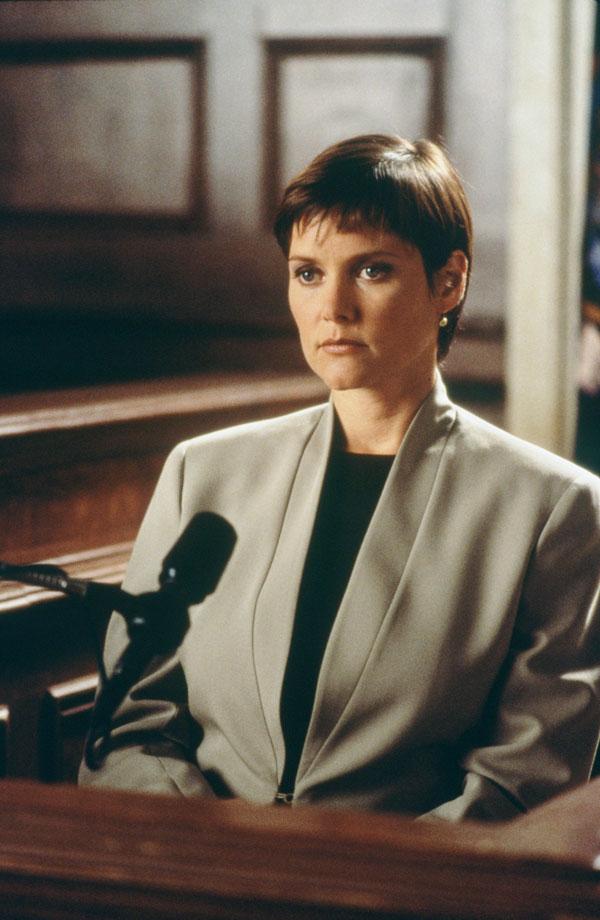 Carey Lowell, now 54, started playing Assistant District Attorney Jamie Ross on Law & Order in 1996 and reprised the character in 2005 for a guest role on its spinoff, Law & Order: Trial by Jury. Immediately before that role, however, she had become frustrated with her acting career and had applied to study documentary filmmaking at New York University. She left acting after the mid-2000s. In more recent years she's made explosive headlines when her marriage to Richard Gere collapsed after 11 years together and two kids. The bitter battle has been raging since 2013, with the two having separated but the divorce not yet finalized. Gere has reportedly moved on with 32-year-old married Spanish socialite Alejandra Silva, a development that has "infuriated Lowell and only added to her bitterness," says an insider.
Article continues below advertisement
Law & Order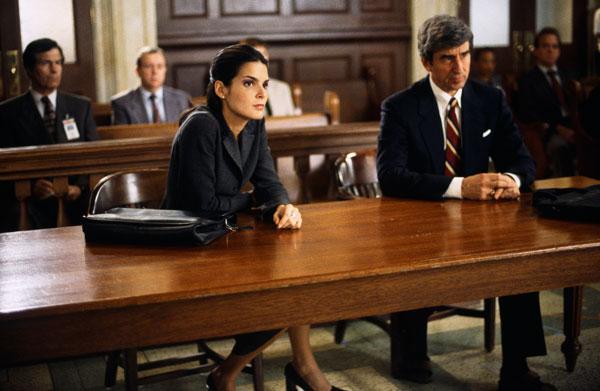 Angie Harmon played assistant district attorney Abbie Carmichael concurrently on both Law & Order and Law & Order: Special Victims Unit. In 2013 she was appointed UNICEF Ambassador for committing her support to the U.S. Fund for UNICEF's End Trafficking initiative to protect children from violence, abuse and exploitation. The dark haired beauty and former model, 43, recently had her divorce finalized from her hubby of 13 years, Jason Sehorn, a former NFL star. The couple separated last November, and sources say it was the long distance relationship based on Harmon's bi-coastal work schedule at the time that ultimately doomed the marriage.
Article continues below advertisement
Law & Order
Aside from his work playing detective Edward "Ed" Green on both Law & Order and it's spinoff Law & Order: Special Victims Unit, Jesse L. Martin had worked in theater, originating the role of Tom Collins on Broadway. Before getting the Law & Order gig, he had parts on The X-Files and Ally McBeal, where he was cast as a new boyfriend for the show's title character, Calista Flockhart. In fact, it was while shooting Ally McBeal that Martin heard rumors that Benjamin Bratt planned to leave the Law & Order cast. He was cast without even an audition when word leaked out that both CBS and Fox had offered him development deals. The actor, single and 46, has denied on a number of occasions the long running rumors that he's gay.
Article continues below advertisement
Law & Order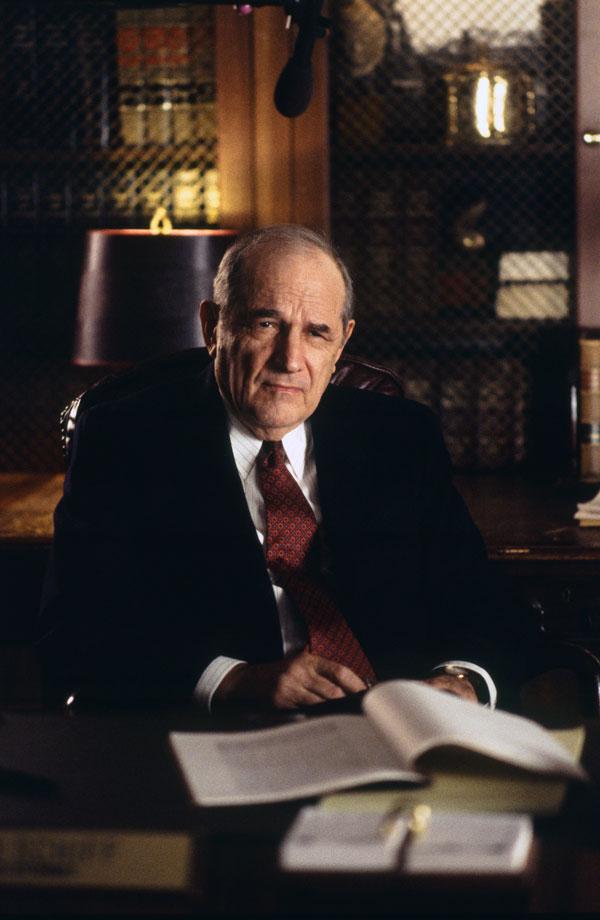 Steven Hill played District Attorney Adam Schiff in the first ten seasons of Law & Order and also appeared in the Law & Order: Special Victims Unit first season episode Entitled. Hill's character is loosely modeled after the real District Attorney of New York, the legendary Robert Morgenthau and it is reported that Morgenthau was a fan of the character. Hill, 93, said that playing Schiff was the hardest role he's ever had because of all the legal jargon he had to learn. "It's like acting in a second language," he said, adding that he agrees with the show's philosophy. "There's a certain positive statement in this show. So much is negative today. The positive must be stated to rescue us from pandemonium. To me it lies in that principle: law and order." Now retired, he and his first wife, Selma Stern, were married in 1951 and had four children before divorcing in 1964. He then married second wife Rachel, in 1967 and they have five children.
Article continues below advertisement
Law & Order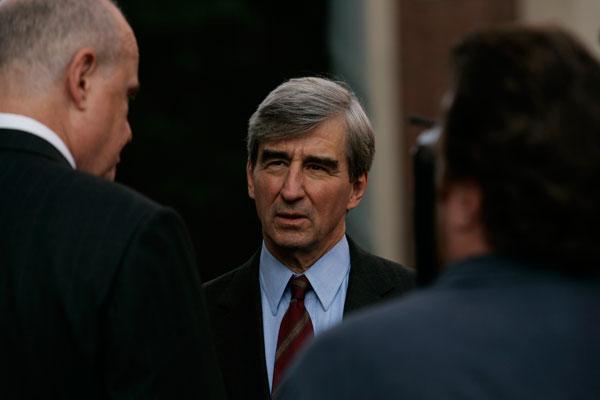 With a number of major film credits under his belt, including The Glass Menagerie, The Great Gatsby, and Killing Fields, Sam Waterston joined the cast of Law & Order in 1994, where he played the part of Jack McCoy for some 16 years and racked up 368 episodes in the process while earning him a Screen Actor's Guild Award. In 2009, rumors started circulating that Waterston, a preppy and Yale-educated descendant of Mayflower passengers, might be suffering from Parkinson's disease and online posts from some fans wondered if that was the case. "I noticed that he has a tremor that has progressively worsened," said one. "They are also shooting him differently. Less close-ups, quicker shots." But so far there has been no confirmation from the 74-year-old classically trained actor, or anyone in his camp, that he has been afflicted with that dreaded and debilitating neurological disease.
Article continues below advertisement
Law & Order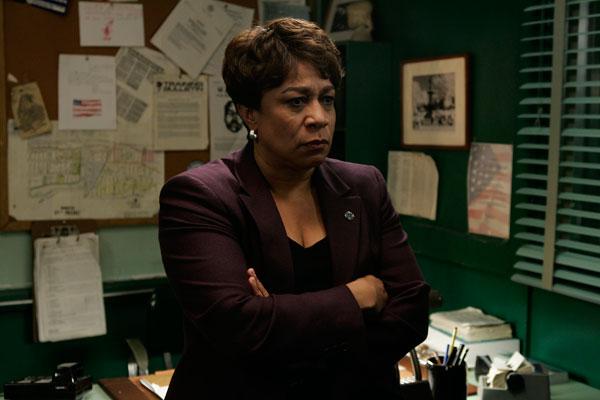 In her role as Anita Van Buren on Law & Order, S. Epatha Merkerson wore a wig as her real hair is made up of short locks and so she could look more "professional." She appeared in 391 episodes of the series—more than any other cast member. After 17-years on the show, she would go on to be cast as the Head of the Hospital on NBC's Chicago Med. Merkerson, 62, is an outspoken advocate against smoking and for lung cancer research and awareness. When she guest-hosted on The View on March 2, 2007, she discussed her 23-year addiction to cigarettes, which ended in the early 1990's after she woke up one morning unable to breathe. Until May 2007, she sat on the Board of Directors of the Campaign for Tobacco-Free Kids. Her 12-year marriage to Toussaint L. Jones ended in 2004.
Article continues below advertisement
Law & Order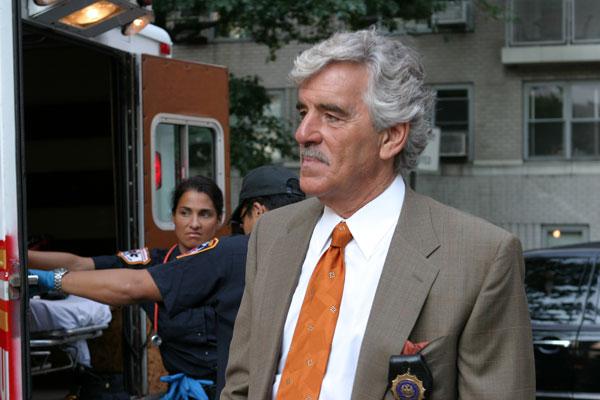 At the time of his unexpected death at age 69 in 2013 from a pulmonary embolism it also was revealed that Dennis Farina had been battling lung cancer. The Chicago native served 18 years on the Chicago Police Department's burglary division before trying his hand at acting when he was 37. His big-screen debut was in 1981's Thief. From there he went on to secure roles in Miami Vice, Get Shorty, and Out of Sight, before joining Law & Order in 2004, where for two seasons he played Detective Joe Fontana before his untimely and shocking death.