Calista Flockhart Spending Hours A Day By Harrison Ford's Bedside, Brings Him Books & Food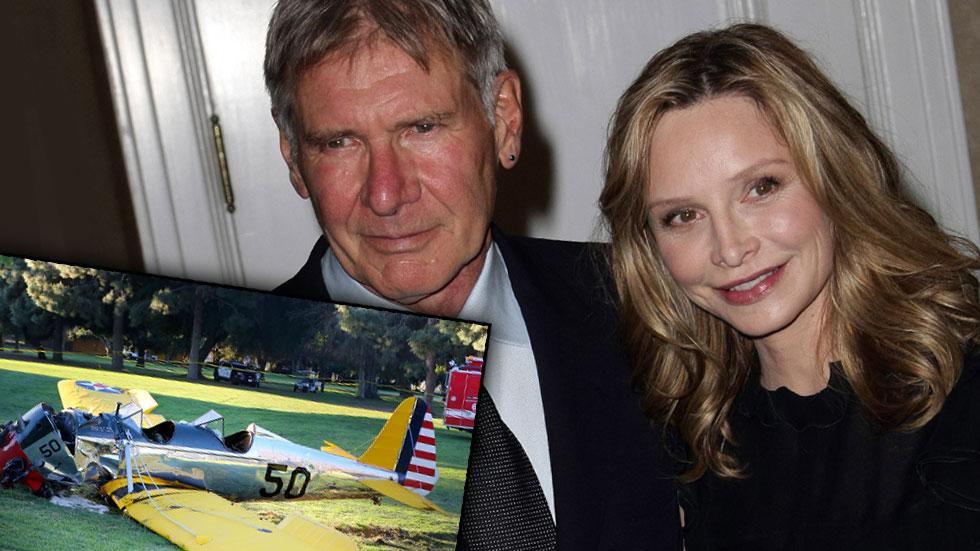 Calista Flockhart has been a constant presence at the side of her hospitalized husband Harrison Ford, as he recovers from injuries he suffered in a Mar. 5 plane crash.
The 50-year-old actress, insiders tell People, has visited her husband everyday in nearly two weeks since his accident in Venice, Calif., and "brings him food and reading material."
The insider said that the Ally McBeal beauty drops their 14-year-old son Liam "off at school in the morning, and then spends hours with Harrison."
Article continues below advertisement
Flockhart, looking to keep her husband from flying the friendly skies, remains concerned about the 72-year-old "pushing his physical limits beyond what a man his age should be doing," sources told RadarOnline.com.
The National Transportation Safety Board's initial report said that the cause behind Ford's crash was "substantial damage" to the vintage aircraft he was flying in "following a loss of engine power."
As RadarOnline.com previously reported, the 72-year-old Blade Runner star plans to get back before the cameras this summer, to work on the sequel to the 1982 hit.
A source told RadarOnline.com that Ford "is definitely still doing Blade Runner, and he is said to start filming in the next couple of months" following his recovery.