Back To Work! Harrison Ford To Film 'Blade Runner' Sequel This Summer — & 'Indiana Jones 5'?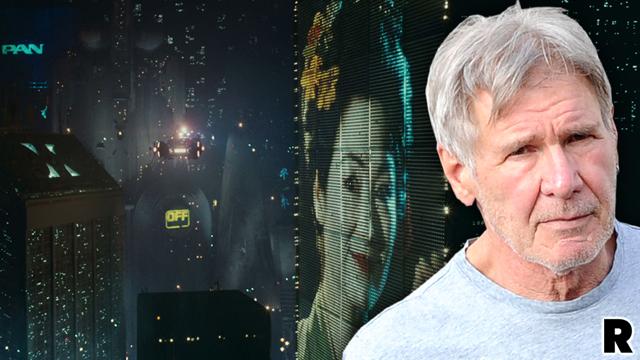 What plane crash? Harrison Ford is going to be "back to work by the summer" on the sequel to his huge blockbuster hit Blade Runner, an industry insider tells RadarOnline.com exclusively.
Ford's future in Hollywood seemed in doubt when the 72-year-old action-movie megastar's vintage airplane crashed in a golf course in Santa Monica, Calif., earlier this month. But miraculously, Ford is now said to be making a full recovery, and will soon be ready to get back to work.
Article continues below advertisement
"Harrison Ford is definitely still doing Blade Runner and he is said to start filming in the next couple of months," a source told RadarOnline.com.
In February, Alcon Entertainment confirmed that Ford would be reprising his role as Rick Deckard in the sequel to Ridley Scott's 1982 classic. According to an insider, "The studio doing Blade Runner didn't want to risk anything. They know that Harrison is a great box office draw and the crash only helped his overall image as an action star."
In addition to that project, and Star Wars: Episode VII, which is now in post-production, the rumor mill is in overdrive as to whether or not he will appear in Disney's Indiana Jones 5. Sources connected to the film say that he will, indeed, have a cameo role in the film, which is said to be starring Chris Pratt.
However, when contacted by RadarOnline.com Disney had no comment.
Do you think that Harrison Ford should retire? Let us know in the comments below.