Exclusive
Eyewitness Reveals Minute-By-Minute Account Of Harrison Ford Crash — Plus How He Saved Lives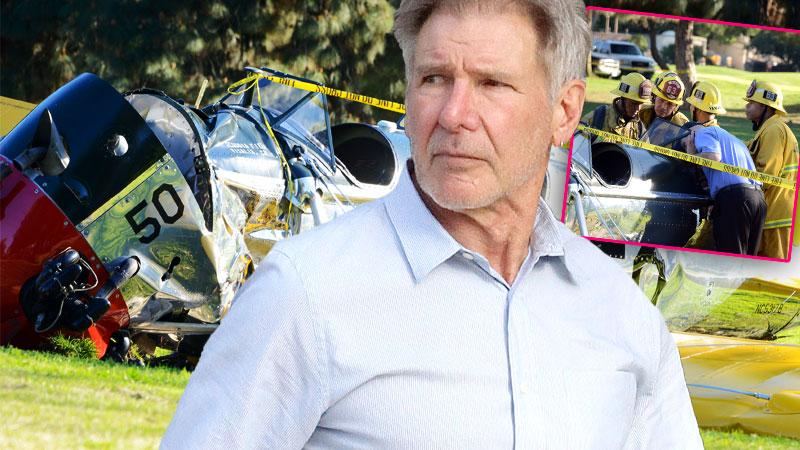 Harrison Ford's terrifying plane crash in Venice, California, Thursday afternoon was a horrifying spectacle for those on the ground. Eyewitness Larry Goetz told RadarOnline.com about how the horrifying scene unfolded — and how Ford, even in the midst of crisis, was able to save lives.
Goetz was golfing at the first tee at Penmar golf course in Venice Thursday when Ford's plane began its unplanned descent.
Article continues below advertisement
"From what we know, he sputtered out and he made a U-turn coming down the sixth fairway across the seventh fairway," Goetz told RadarOnline.com.
Confirming the plane's engine died, as RadarOnline.com reported, Goetz said, "He glided as much as he could and hit a tree."
The plane "bellyflopped" down, according to Goetz, and "everyone rushed" to the scene, where a bleeding but conscious Ford, 72, was treated by paramedics.
Luckily, several doctors happened to be on the scene and came to his rescue, according to Goetz. And though none of the bystanders knew it was the iconic movie actor in the plane until long after he had been rushed to the hospital, Goetz said his heroics were apparent to anyone watching.
According to Goetz, it was clear Ford attempted to get as far away from as many golfers as possible by making a U-turn.
As RadarOnline.com reported, Ford is currently "battered but OK," according to his son Ben Ford, at a local hospital.