Signs Of Trouble? Jason Sehorn Partied Solo In Months Before Angie Harmon Split — See The Photo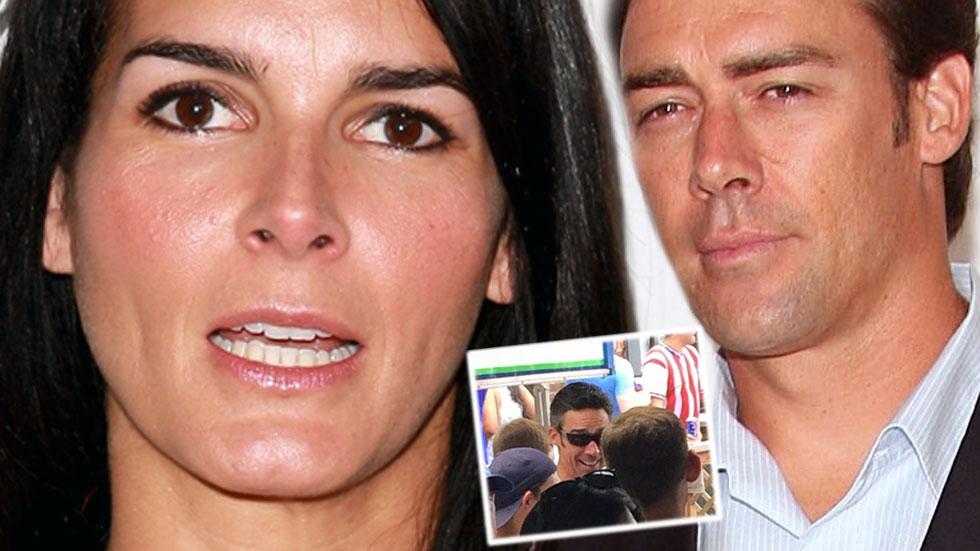 Angie Harmon and Jason Sehorn announced today that they are separating after 13 years of marriage. But RadarOnline.com has learned that they've been living separate lives for months. This summer, Sehorn was caught hitting up the bar scene solo in South Carolina, while Harmon lived across the country with their kids!
Red flags were raised in July when Harmon got a temporary restraining order against a homeless woman who had been harassing her at her L.A. home. The judge granted the order, naming Harmon, her three kids, her nanny, and a friend who lives in the house, but Sehorn was not listed as a resident.
Article continues below advertisement
Where was he? Radar obtained photos of the former NFL star hitting the social scene across the country in Charlotte, North Carolina, around the same time.
As his wife dealt with the scary transient, filmed her show, Rizzoli & Isles, and raised their kids in California, Sehorn was spotted at Courtyard Hooligans pub in Charlotte on July 1, watching a World Cup game with locals.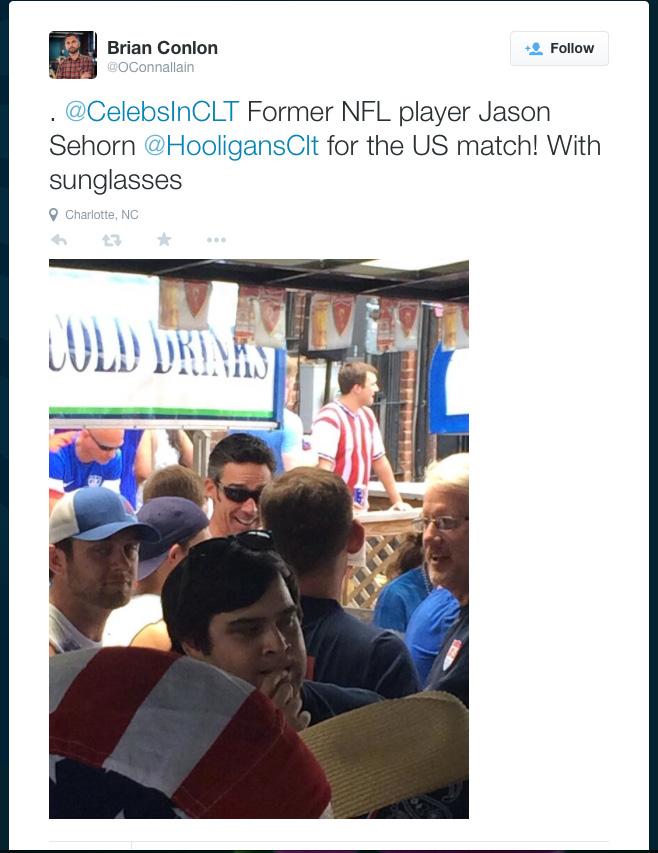 Other eyewitnesses claimed to have seen him downing Boddingtons Pale Ale while checking his stock portfolio on his phone at the bar.
The couple have a home in the area, which will likely be part of the shared property to divided if they proceed to a divorce.
"For the sake of their children, they ask for respect and privacy as they navigate this time in their lives," Harmon's rep said in a statement.
Story developing.