Richard Gere & Wife Carey Lowell Break Up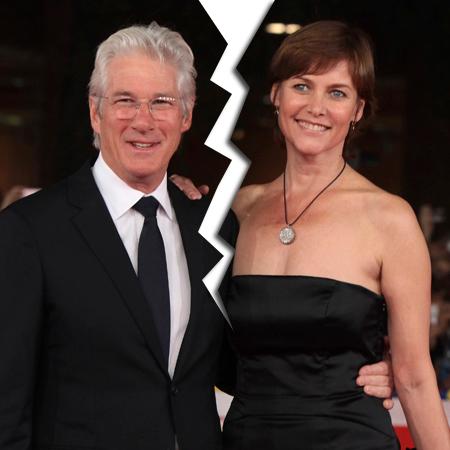 Richard Gere and his wife, model Carey Lowell, have separated, with a trip to divorce court in the offing as well, RadarOnline.com has learned.
The 64-year-old Pretty Woman star and his wife since 2002 have already separated, and have "been spending time apart for quite some time," a source told the NY Post.
The two were last seen publicly last year at a showing of his movie Arbitrage in their native Hamptons stomping grounds, and a separate insider tells the paper that their divergent lifestyles -- he craves privacy, while she embraces the social spotlight -- likely precipitated the parting of ways.
Article continues below advertisement
An insider said "they have a place in Bedford, and he likes it because it's quiet and he likes the solitude," while "she likes being in North Haven in the limelight.
"They live next door to Jimmy Buffett and his family, and they're good friends."
Gere was formerly married to 90s supermodel Cindy Crawford, while Lowell's ex-husbands are shutterbug John Stember and After Hours star Griffin Dunne.