30 Hollywood Urban Legends -- So What's True & What's False?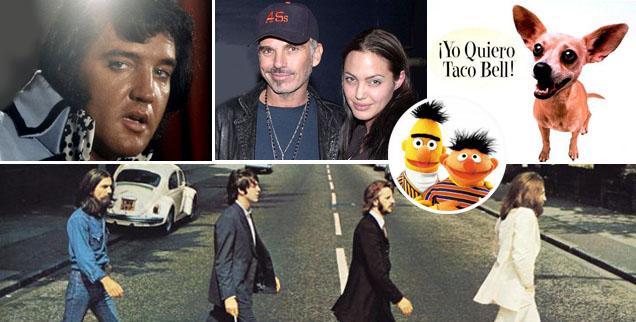 From the ghost in Three Men And A Baby to a barefoot Paul McCartney, we've got a comprehensive look at all of the urban legends that have circulated throughout Tinseltown over the years, right here on RadarOnline.com.
Article continues below advertisement
The Rescuers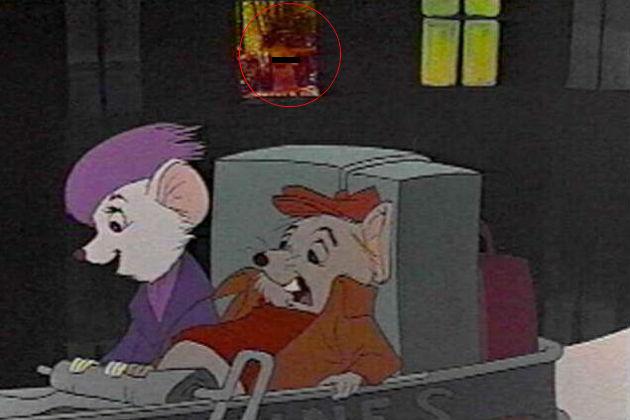 A Topless Woman Appears In The Animated Film The Rescuers: Who put the brief image of a topless woman in Disney's 1977 animated feature The Rescuers? No one knows for sure, but the family-friendly studio admitted it was true. They said the film had been tampered with in post production. The topless female appears in a window in two scene in which rodents Bernard and Bianca are riding on a sardine can. The studio wasn't aware of the flash of nudity until 1999, when they had to formally issue a recall of the 1992 home video version (in which viewers had found the naked lady!).
Article continues below advertisement
Wizard Oz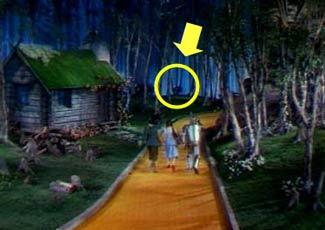 A Munchkin Committed Suicide On The Set Of The Wizard Of Oz: Did a little person playing a munchkin in The Wizard of Oz hang himself to death from one of the trees on the set? Fans detected a disturbing image in the background -- as Dorothy, the Scarecrow, Toto and the Tin Man walk the yellow brick road—which looked like a munchkin hanging from a rope. But the truth is that it's actually a large bird who stood up and flapped its wings on the set. Many think Oz star Judy Garland's tales of alleged little people debauchery while making the film helped spread this false legend.
Article continues below advertisement
Gidget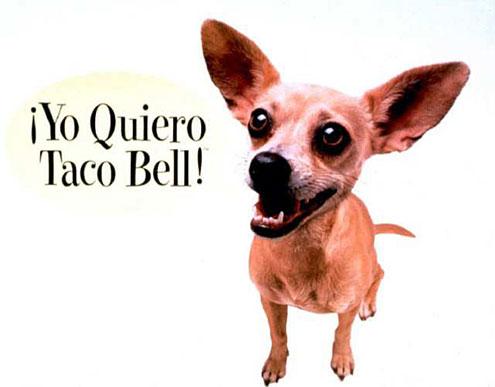 The Taco Bell Chihuahua Died In A Freak Accident: In the late 1990s, Gidget the Chihuahua became one of the most iconic TV advertising mascots of all time by promoting Taco Bell. America embraced the tiny dog, who declared (in a voice by Carlos Alazraqui),"Yo quiero Taco Bell! ("I want Taco Bell!"). But when Taco Bell stopped using the dog in commercials in 2001, fans whispered that Gidget had died, run over by a train or in an accident on the set. However, it wasn't true--Gidget continued her Hollywood career, appearing in Legally Blonde 2. She was euthanized in 2009 following a heart attack.
Article continues below advertisement
Three Men And A Baby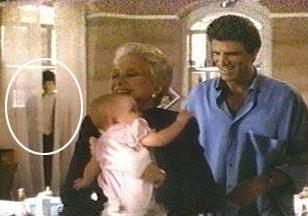 Three Men And A Baby Shows A Boy Ghost: Fans of the 1987 film swore they saw the shadowy spirit of a young boy in the window of a scene with Ted Danson. False! The alleged ghost was actually a cardboard cutout of Danson that was mistakenly placed behind a curtain (and used in scene deleted from the movie). Director Leonard Nimoy has commented, "It was totally accidental. But the press had fun with it, I had a lot of inquiries about it, it was…not a real ghost, and that's the whole story."
Article continues below advertisement
Marilyn Manson/Josh Saviano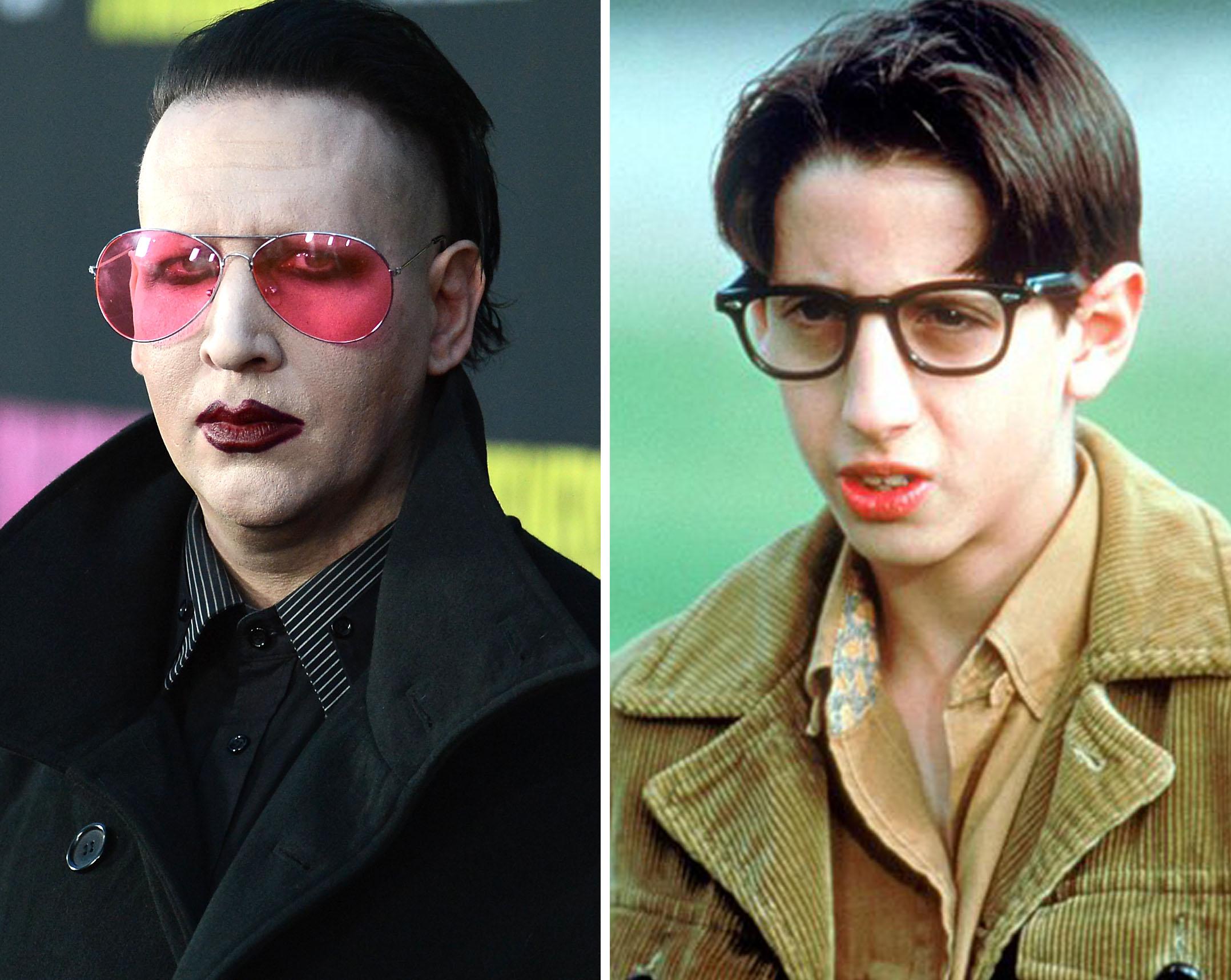 Marilyn Manson Played Paul On The Wonder Years: To many, the shock rocker resembled a grown-up version of child actor Josh Saviano, who played Kevin Arnold's (Fred Savage) best friend Paul on the TV show The Wonder Years from 1988 to 1993. Urban legend-iers said they were one and the same. Not true! They are two different people. Josh now works as a lawyer.
Article continues below advertisement
Charlie Chaplin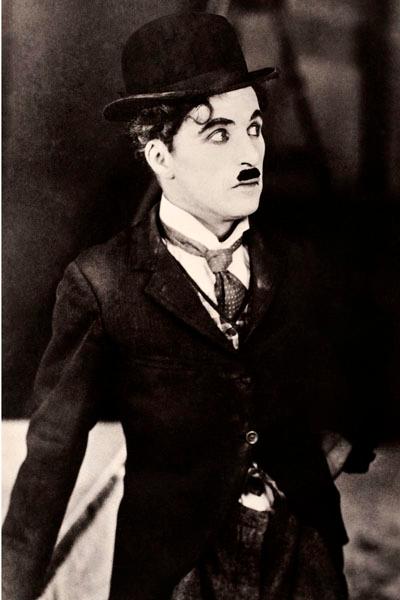 Charlie Chaplin Lost A Charlie Chaplin Lookalike Contest: In the wake of the Little Tramp's success in silent movies, Charlie Chaplin lookalike contests popped up all over the country. And it's true Charlie Chaplin himself entered one contest as a joke--but never made it to the finals. When he lost, the actor reportedly said he was tempted to teach the other competitors his signature walk.
Article continues below advertisement
Mr. Rogers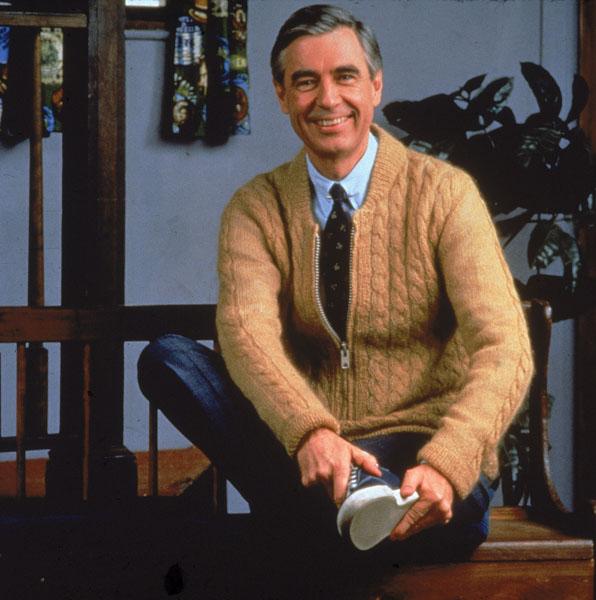 Mr. Rogers Was A Vietnam Sniper: In the 1990s, a myth spread that the lovable TV children's show host, Fred Rogers of Mister Rogers Neighborhood, concealed a covert military past which included being a sniper during the Vietnam War. However, Rogers was never in the military at all. Before doing TV, he was educated to be a minister.
Article continues below advertisement
Mister Ed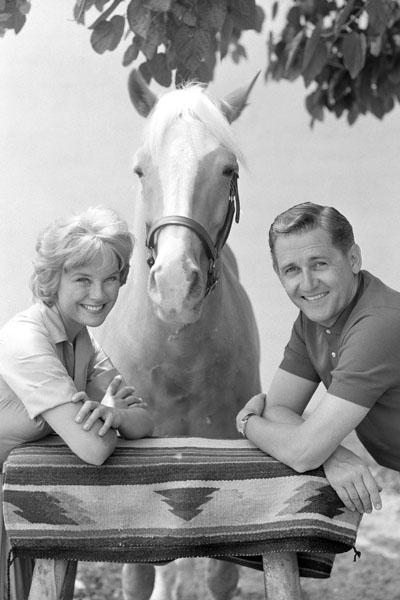 Mister Ed Was Really A Zebra: The website snopes.com reportedly spread this false rumor to show how easily urban legends were born. The story went that the horse that played Mister Ed on TV from 1961-66 wasn't well trained, so the animal trainer used a zebra instead. But this is completely untrue. A horse is a horse, of course, of course and was played by a real gelding Palomino named Bamboo Harvester.
Article continues below advertisement
Little Rascals/Bill Cosby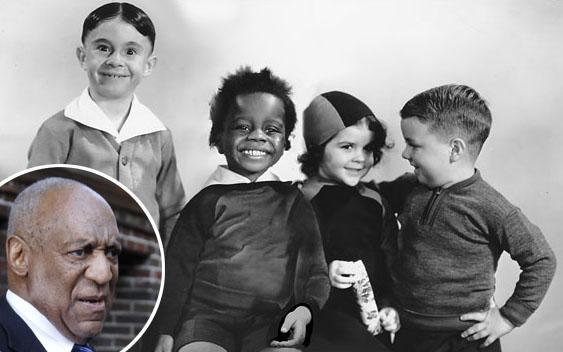 Bill Cosby Purchased Rights To The Little Rascals To Destroy Them: Rumor has it The Cosby Show icon bought rights to the Our Gang (Little Rascals) short films in the late 1980s—just to have them destroyed. According to the story, Cosby, a well-known civil rights advocate, felt the depiction of Buckwheat, played by child actor Billie Thomas, was offensive to African-Americans. Allegedly, the Cos got all the negatives and destroyed the films. This is false; but Cosby did take part in a campaign to stop Amos and Andy airings in the late 1960s.
Article continues below advertisement
Curb Your Enthusiasm/Juan Catalan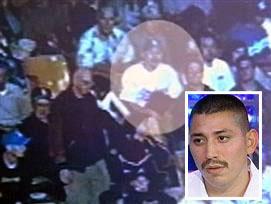 Curb Your Enthusiasm Saved A Man From Death Row: The HBO show did indeed help deliver a happy ending to a man who had been charged with murder. Police alleged Juan Catalan killed Martha Puebla, 16, in the San Fernando Valley in 2003. But Catalan insisted he and his daughter were at a Dodgers game at the time. Juan's lawyers found out they were shooting an episode of Curb Your Enthusiasm at Dodger Stadium that night and obtained footage from the show. Attorney Todd Melnik said: "I got to one of the scenes, and there is my client sitting in a corner of the frame eating a hot dog with his daughter. I nearly jumped out of my chair." Catalan was released instead of facing the death penalty for murder.
Article continues below advertisement
The Beatles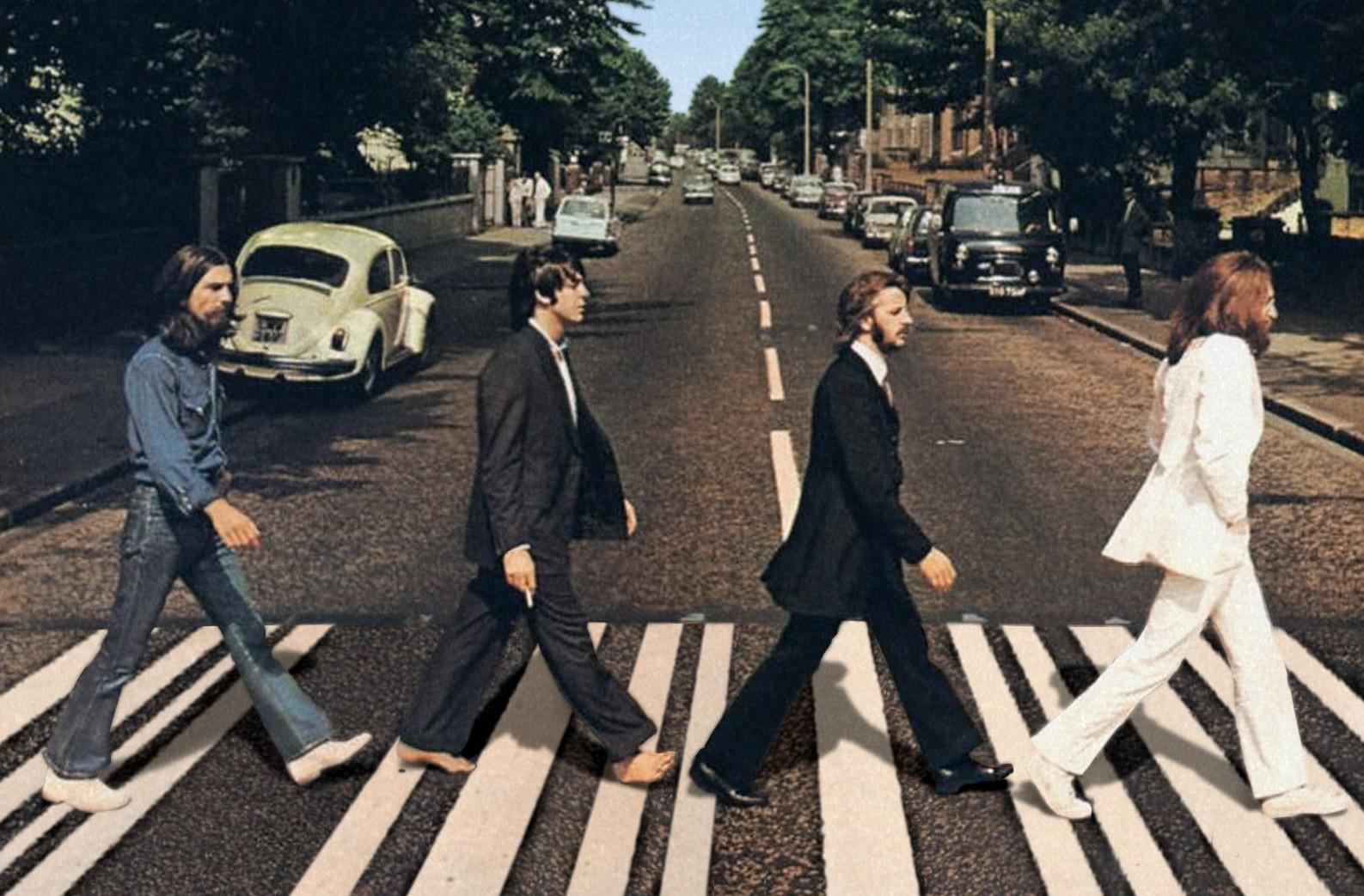 Paul Is Dead: The mother of all celebrity death hoaxes began when it was alleged that Beatles legend Paul McCartney had died in a 1966 car crash. According to the story, his three Beatles band mates secretly replaced him with a double but then planted clues in their albums to let fans know that Paul was dead. For example, The Beatles' album Abbey Road showed Paul barefoot because he was, in fact, deceased. Although McCartney went on to a long Wings and solo career, has outlived two other Beatles and is now 71, the death legend persists.
Article continues below advertisement
Donald Trump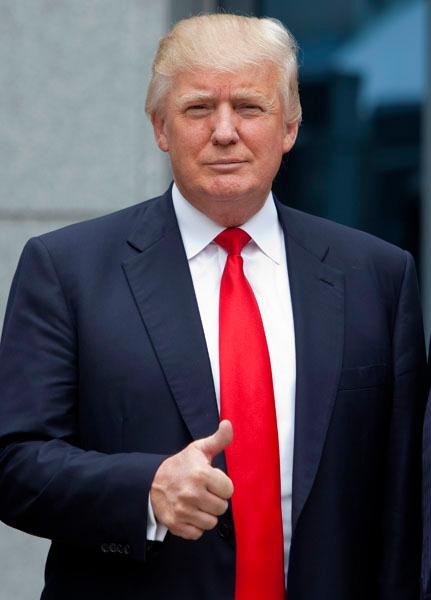 Donald Trump Rewards Good Samaritan?:According to this legend, which has some variations, a stranger stopped and helped Trump after he was involved in a car crash—and the grateful mogul later paid the man's mortgage. According to what the Donald said on an episode of his show The Apprentice, the story is true! But it's never been verified.
Article continues below advertisement
Billy Bob Thornton and Angelina Jolie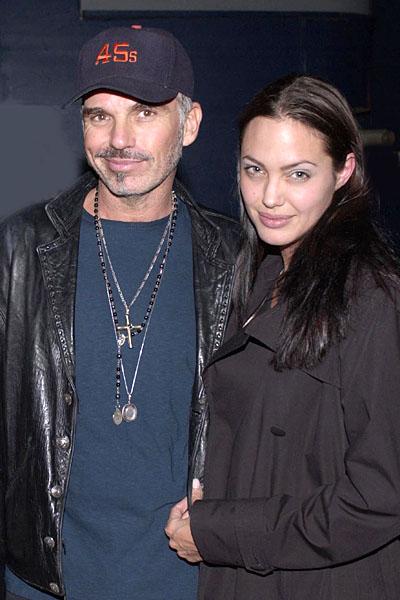 Angelina Jolie Carried A Vial Of Blood Around Her Neck: During Angelina's second marriage, to Billy Bob Thornton, she supposedly wore a necklace containing a vial of his blood. He also wore one with her blood. That's partly true, but maybe it was just a speck. In 2008, Angelina, by then partnered with Brad Pitt, explained the Billy Bob necklace, telling Entertainment Weekly, "It was never a vial anyway. It was like a flower press. It was like from a slight cut on your finger and you press your fingerprint in. I thought it was kind of romantic!"
Article continues below advertisement
Jerry Mathers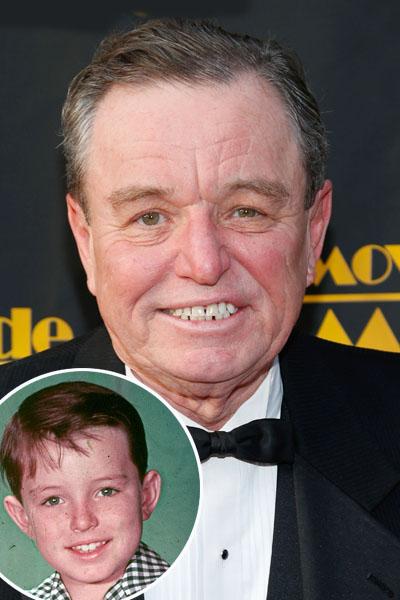 Jerry Mathers Was Killed In Vietnam: The Leave it to Beaver star told the TV Guide Channel, "Rumors of my death were greatly exaggerated," about the story that he had died while serving in Vietnam. It started in 1968, when TV's Beaver Cleaver, who HAD enlisted in the Air Force Reserve, was allegedly reported as dead in wire service reports. The mistake was supposedly made after a serviceman with a similar name had died. However, there's no record that the media had ever reported Mathers' death. Still, the actor said it followed him around and people would ask, "You aren't dead, are you?"
Article continues below advertisement
Led Zepplin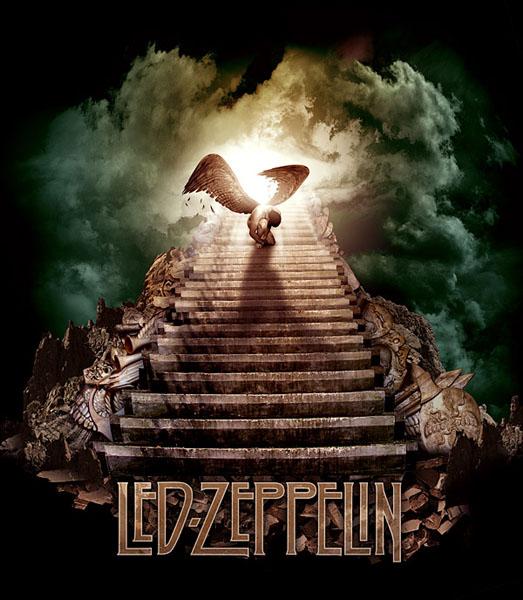 Led Zeppelin's Stairway To Heaven Contains Hidden Satanic Messages: The popular 1971 rock anthem by the British band was said to be full of the devil's word through a technique called backward masking. Allegedly, hidden messages were in the song that you could hear when played backwards. The tune was purported to contain the Satanic references "Here's to my sweet Satan" and "I sing because I live with Satan." Led Zep frontman Robert Plant denied the claim in 1983 and sighed, "To me, it's very sad."
Article continues below advertisement
Peter Billingsley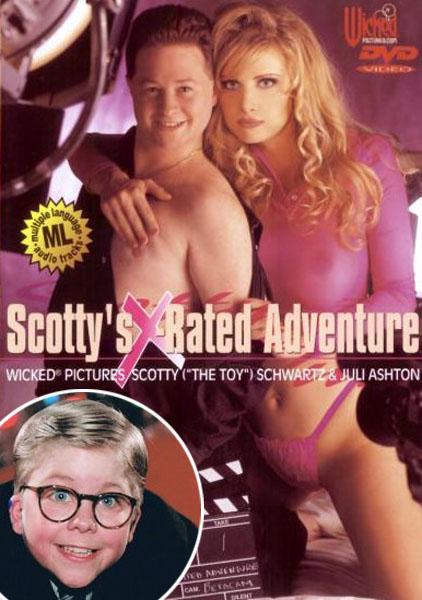 Child Actor Ralphie From A Christmas Story Appeared In Porn Movies: The beloved 1983 holiday movie about an adorable boy's obsession with getting a Red Ryder BB Gun for Christmas starred Peter Billingsley. A rumor spread like wildfire that he grew up to star in porn films! But they had the wrong actor. In reality, Scotty Schwartz, who got his tongue stuck to a frozen flagpole in the film, went on to work in the adult film industry in non-sexual roles. In Scotty's X Rated Adventure, Schwartz's character attends an orgy without having sex with anyone. He quit working in the porn industry in 2000.
Article continues below advertisement
Lady Gaga and Barbara Walters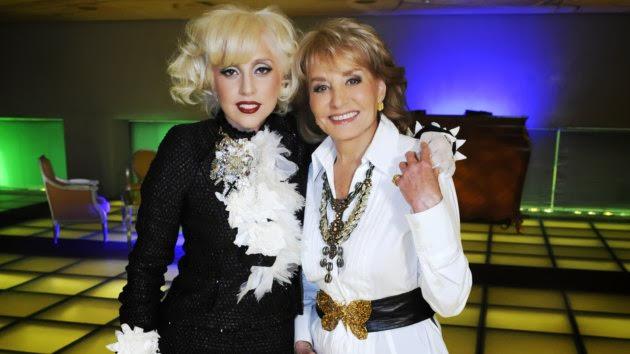 Is Lady Gaga A Hermaphrodite? : Lady Gaga's androgynous look and odd costumes—which have .included a dress made of meat and an all-male Video Music Awards getup—have caused many to wonder if the pop star is actually part man/part woman. But she dispelled the rumor during a Barbara Walters interview, who asked her about it on 20/20. "No," Gaga said simply.
Article continues below advertisement
Sylvester Stallone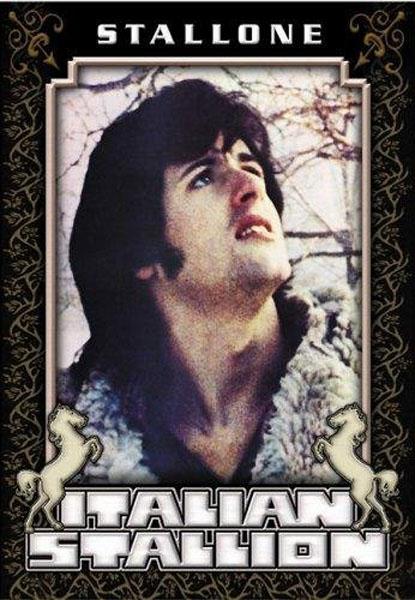 Sly Stallone Starred In A Porn Film: It wasn't hardcore, but it's true that before he shot to fame in Rocky, the actor did the softcore film The Party at Kitty and Stud's, released in 1970. After Rocky, the movie's title was changed to Italian Stallion to cash in on Stallone's stardom. Sly has said that he did the film out of desperation after being homeless. He made $200 for the role and declared that today, it would be considered PG-rated!
Article continues below advertisement
Elvis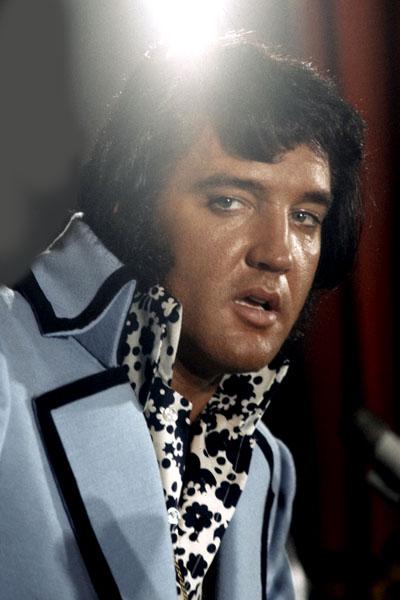 Elvis Is Alive: There are still fans who believe there's no proof that the King of Rock and Roll actually died in 1977. Some say he faked his own death and went into hiding. In the late 1980s, there were reports of Elvis Presley sightings in Kalamazoo, Michigan, but sadly, the myth is completely false.
Article continues below advertisement
Walt Disney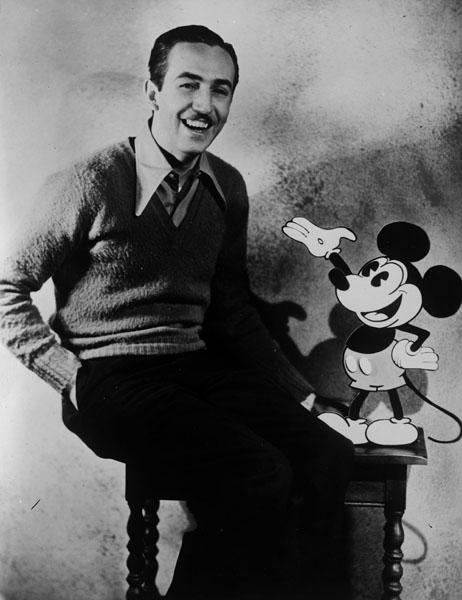 Walt Disney Was Cryonically Frozen: The Disney movie and theme park founder died in 1966 at the age of 65, and rumor had it Walt decided he could extend his life by having his body frozen--and waking up alive sometime in the future. The claim was untrue and the first occurrence of a person's body being preserved cryonically happened after Walt's death. Baseball icon Ted Williams is the most famous person to have been placed in liquid nitrogen—after his son and daughter decided to preserve his body that way in 2002.
Article continues below advertisement
Gene Simmons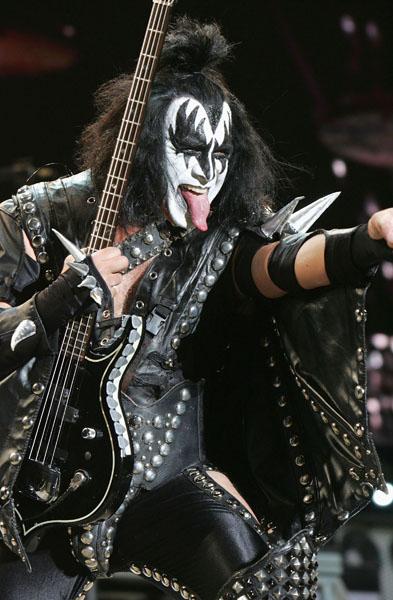 The Blood Of The Rock Band KISS Was Mixed Into Their Comic Book: Strange but true—the shock rockers donated blood which was mixed into red printing ink that was used on the first Marvel comic book featuring KISS in 1977. The issue is now reportedly worth thousands of dollars. KISS bassist Gene Simmons, famed for his long tongue, however, has denied another rumor, that he had a cow's tongue grafted onto his own.
Article continues below advertisement
Ozzy Osbourne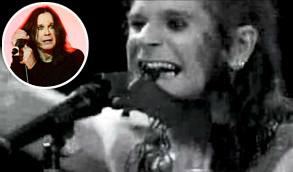 Ozzy Osbourne Bit The Head Off A Live Bat: This urban legend is true, and who would expect anything less from the wild rocker? It happened during a performance in Iowa in 1982. Ozzy picked up a bat which a fan had flung onstage—and the star also believed it was fake and made of rubber. But "it was a real bat" and alive, Ozzy has said, revealing that he had to be treated for rabies afterwards.
Article continues below advertisement
Michael Jackson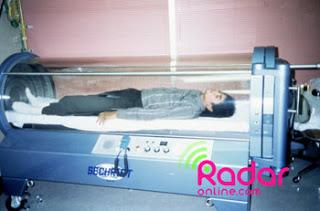 Michael Jackson Owned A Hyperbaric Chamber—And The Bones Of The Elephant Man: Just one of the weird stories about the King of Pop had it that he slept in a hyperbaric chamber in an attempt to live to be 150 years old. Although the youth-obsessed plastic surgery fan did buy a hyperbaric chamber, Michael didn't sleep in it. He reportedly was photographed in the chamber—and then donated it to a hospital instead of using it to defy aging. In 1987, Jackson offered a million dollars for the skeleton of The Elephant Man, John Merrick, but was turned down by London Hospital Medical College.
Article continues below advertisement
John Gilchrist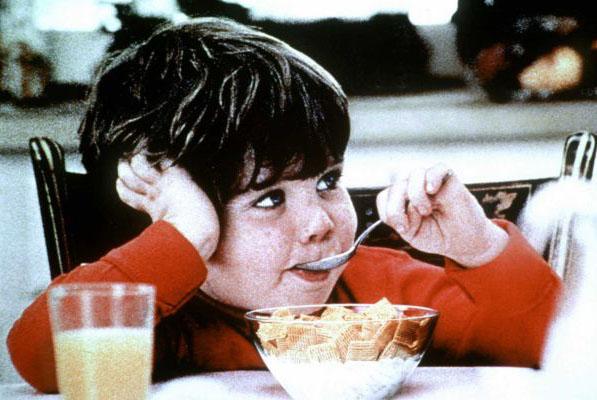 Mikey From The Life Cereal Commercial Died From Consuming Pop Rocks And Soda: In 1972, Life cereal launched one of the most successful TV ad campaigns of all time featuring a little boy known as Mikey, who "hates everything," according to his brother. But he liked Life cereal, leading to his brother's famous tag line, "He likes it. Hey, Mikey!" The boy who played Mikey, whose real name is John Gilchrist, is now all grown up, works as an ad sales exec, and last year told Newsday, "The folklore is that I ate Pop Rocks, the exploding candies, and I drank a soda and my stomach blew up." Gilchrist wants everyone to know he's alive and well!
Article continues below advertisement
Mama Cass Elliot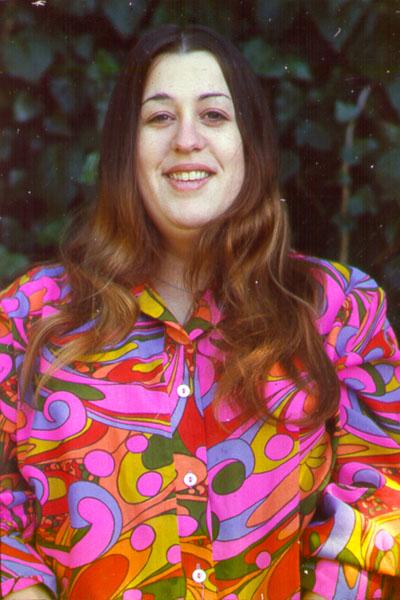 Mama Cass Elliot Choked On A Ham Sandwich: The Mamas and the Papas singer was known for her weight as much as her lovely pop harmonies with her bandmates. According to snopes.com, after Mama Cass died in 1974, the first doctor who examined her told the Daily Express, "She appeared to have been eating a ham sandwich and drinking Coca-Cola while lying down—a very dangerous thing to do." But the coroner ruled she died of a heart attack and nothing had blocked her mouth and throat.
Article continues below advertisement
Bert and Ernie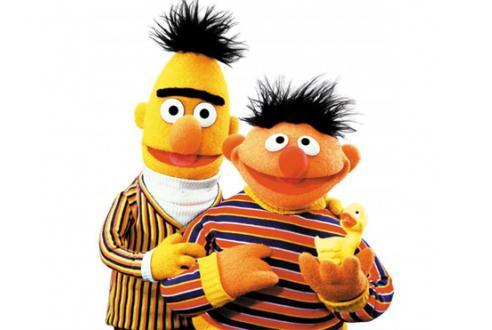 Bert And Ernie Are A Gay Couple: The beloved Sesame Street pair were said to be secretly gay in this urban legend. It got so pervasive that the Children's Television Workshop had to issue this 1993 press release: "Bert and Ernie, who've been on Sesame Street for 25 years, do not portray a gay couple, and there are no plans for them to do so in the future. They are puppets, not humans. Like all the Muppets created for Sesame Street, they were designed to help educate preschoolers. Bert and Ernie are characters who help demonstrate to children that despite their differences, they can be good friends."
Article continues below advertisement
Tom Green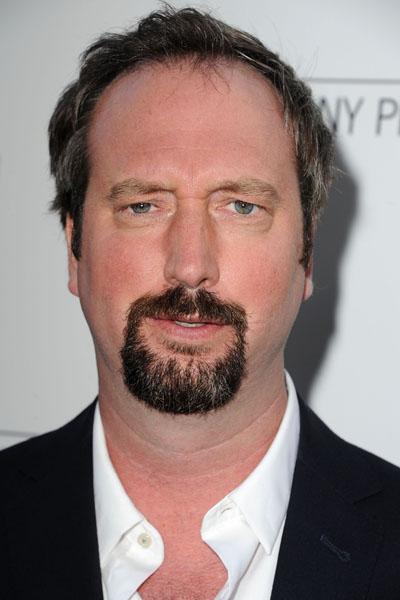 Tom Green Played Hitler: Shock comedian Tom Green staunchly denied this rumor, which arose in 1999 and held that he had crashed a bar mitzvah dressed as Nazi dictator Adolph Hitler—and had even filmed the incident. In 2000, Green debunked the Nazi prank on his website. He said, "This is a horrible, unfunny rumor, and completely untrue."
Article continues below advertisement
Jamie Lee Curtis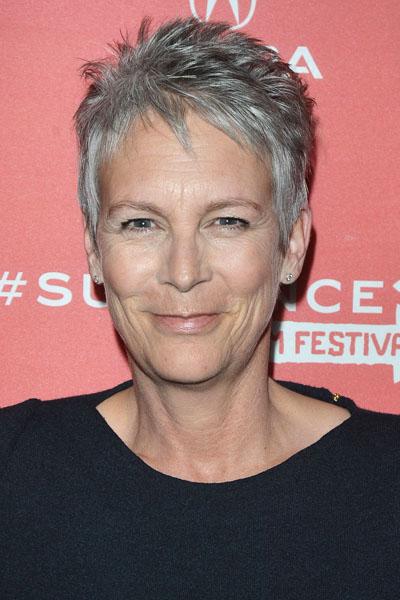 Jamie Lee Curtis Was Born A Hermaphrodite: Lady Gaga wasn't the first one rumored to be a hermaphrodite! A Hollywood legend has been kicking around for decades that Jamie Lee Curtis was born with both male and female genitalia-- before having it corrected. Supposedly, Jamie Lee adopted children because she was unable to conceive as a result of her corrective surgery. The actress has never talked about the issue and it has never been proven.
Article continues below advertisement
Richard Gere/Sylvester Stallone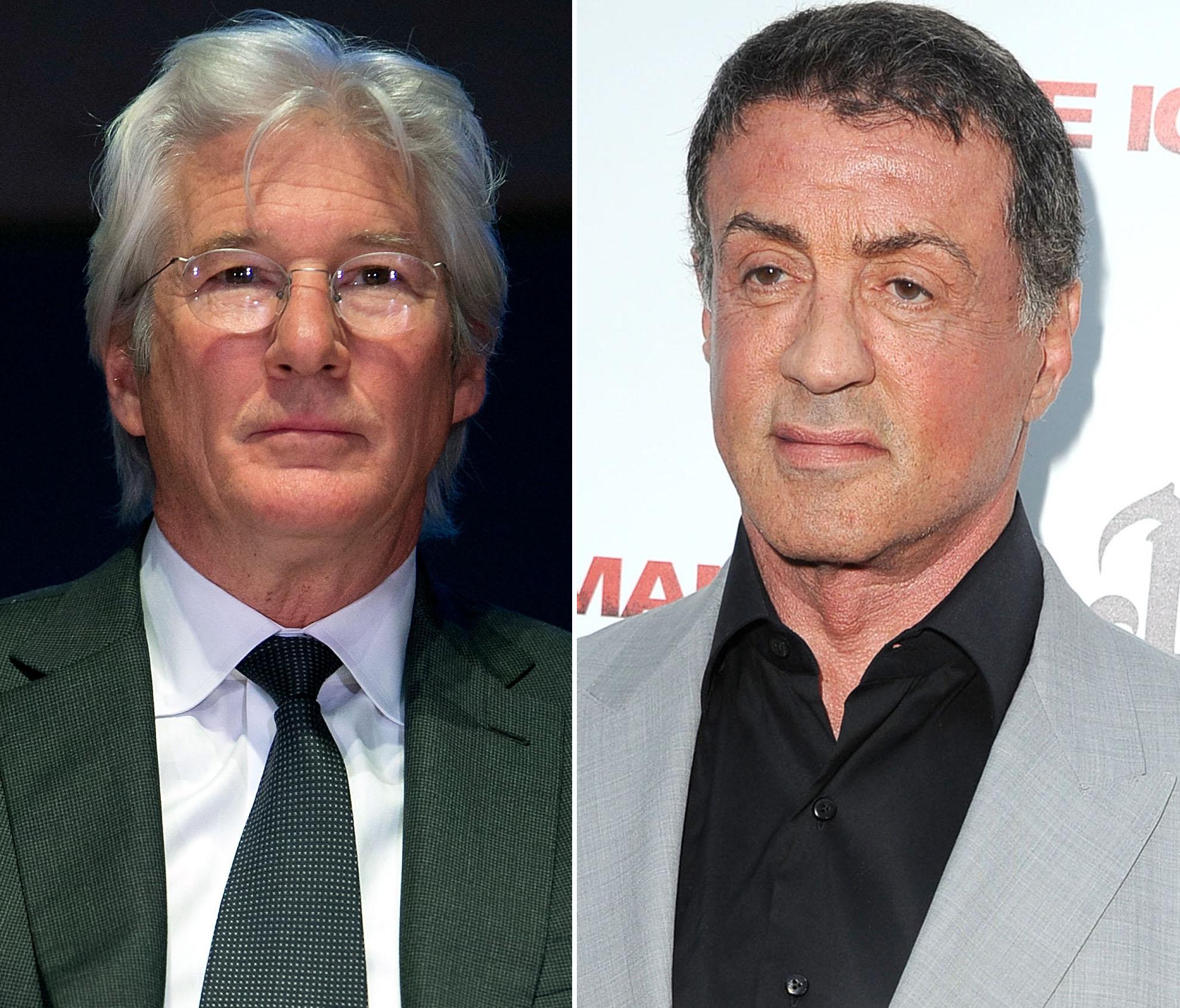 Richard Gere And Gerbils: One of the most famous Hollywood urban legends said Richard Gere once had a kinky habit of inserting gerbils up his ***. The story went that Gere went to the hospital to get a gerbil removed, horrifying the emergency room doctors. Gere reportedly said the rumor was started by Sylvester Stallone to get even with him after the two feuded on the set of The Lords of Flatbush. Sly has said, "Richard was given his walking papers, and to this day, seriously dislikes me. He even thinks I'm the individual responsible for the gerbil rumor. Not true, but that's the rumor." There is no evidence the incident ever happened.
Article continues below advertisement
Shirley Eaton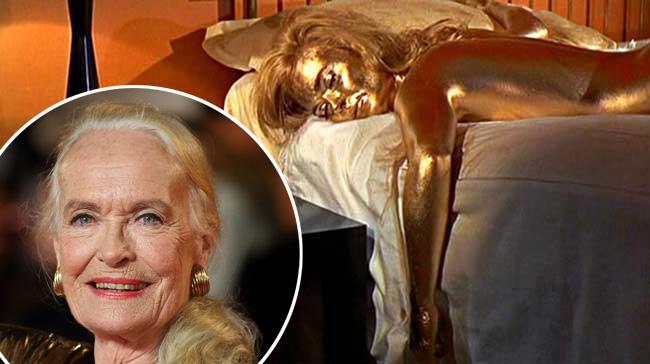 The Paint Death In Goldfinger Was Real: Goldfinger's famous scene of a gold painted woman led to the legend that Shirley Eaton, the actress who played the character in the film, actually died from asphyxiation due to being covered with the gold paint. But the Brit, who retired from acting, was absolutely fine after being a Bond girl, is 76 years old, and plans to publish an art/autobiography book called Under My Skin.