Sex Abuse, Cancer Scares, Affairs & Death: Ellen DeGeneres' Dark Past Revealed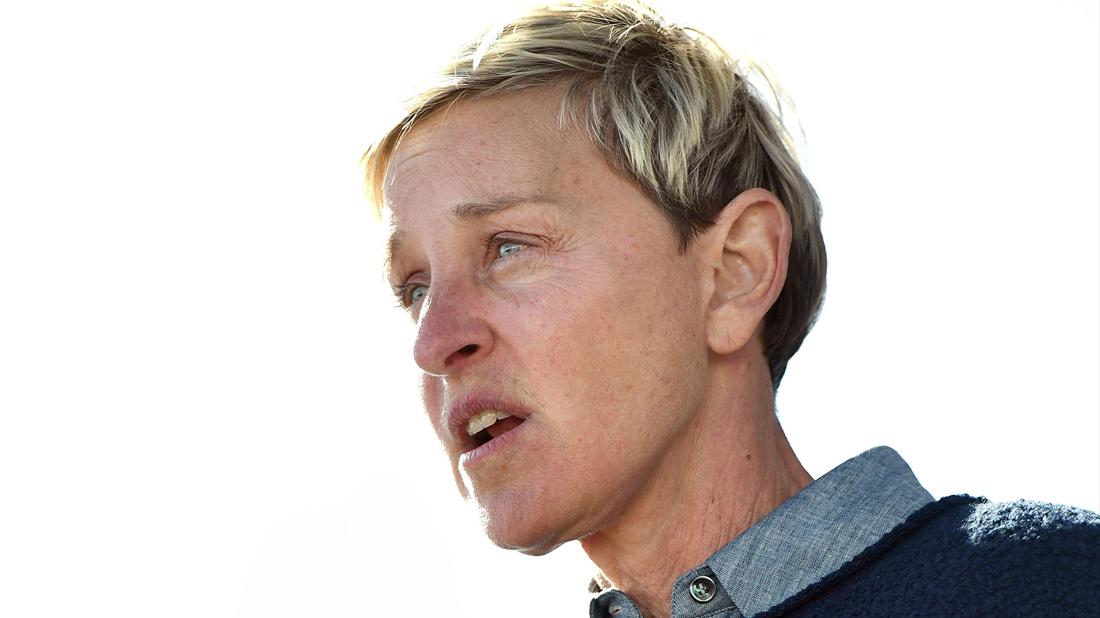 Ellen DeGeneres's shocking confession, in which she says that she was sexually assaulted by her mother's husband, is not the first time the funny woman has gotten serious about a dark past that includes drug and alcohol abuse, relationship worries and even a suspicious death.
In an emotional episode of David Letterman's Netflix show My Next Guest Needs No Introduction, DeGeneres, 61, said the abuse began when she was a teenager, and her mother, Betty DeGeneres, married "a very bad man."
Article continues below advertisement
Her story echoed the one she shared in The National ENQUIRER in June 2005, when she claimed her mother's third husband, salesman Roy H. Grussendorf, assaulted her shortly after her mother underwent a mastectomy due to breast cancer.
"My mother's husband said he felt a lump in her other breast. But he didn't want to alarm her so he needed to feel mine so he could compare," Ellen confessed in 2015. "He made me lie down and I let him feel my breasts.
"A few weeks later, he tried to do it again, and I kept saying, 'No! You can't keep doing this!' One night he tried to break down the door to my bedroom… I had to kick a window out and escape. I felt like an idiot because I should have known better," she recalled.
Grussendorf died in 2018, but his legacy haunts the talk show host to this day. Sadly, it's not the only skeleton in Ellen's closet. Find out more of Ellen's dark past in this RadarOnline.com gallery.
Article continues below advertisement
Health Fears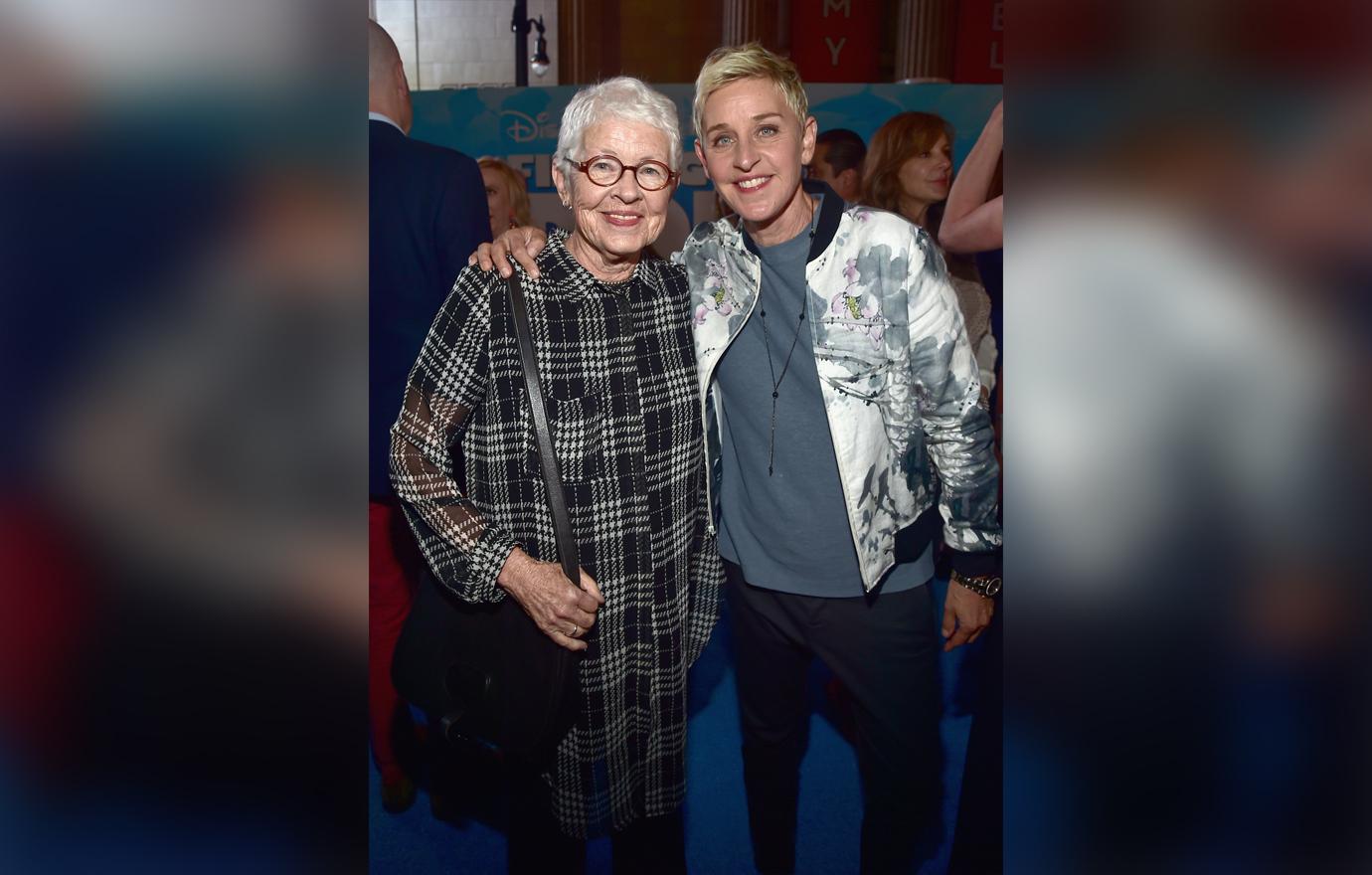 After Betty's bout with breast cancer, Ellen became terrified that her own life would be cut short by the deadly disease, and she went into an emotional tailspin several years ago when she detected a lump in one of her breasts.
Article continues below advertisement
Cancer History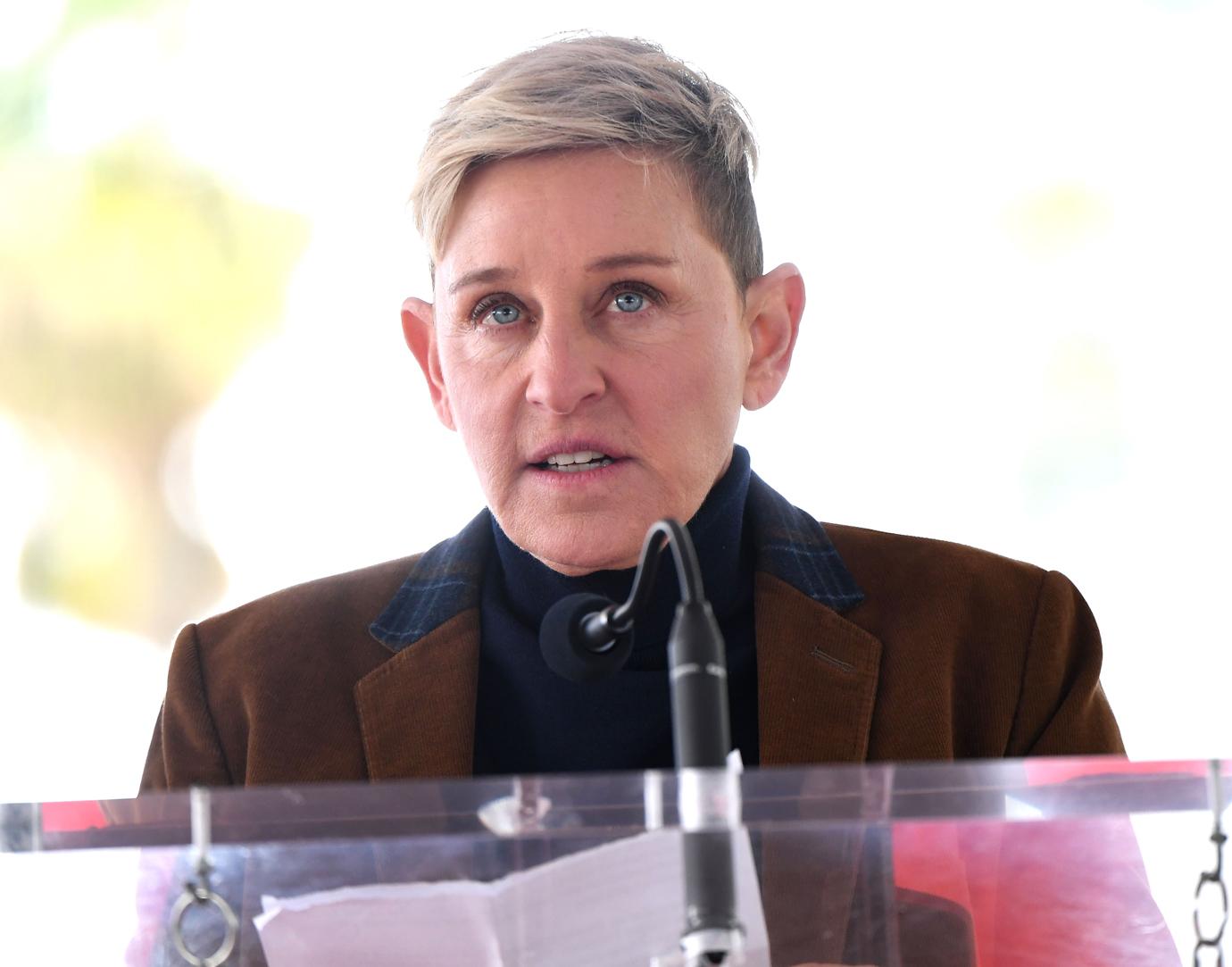 "Ellen lives in fear of being hit with a breast cancer diagnosis," an insider told The National ENQUIRER in 2014. "With her family history, her age and stress level, she thinks the cards are stacked against her." In the end the lump turned out to be benign.
Article continues below advertisement
 Sad Response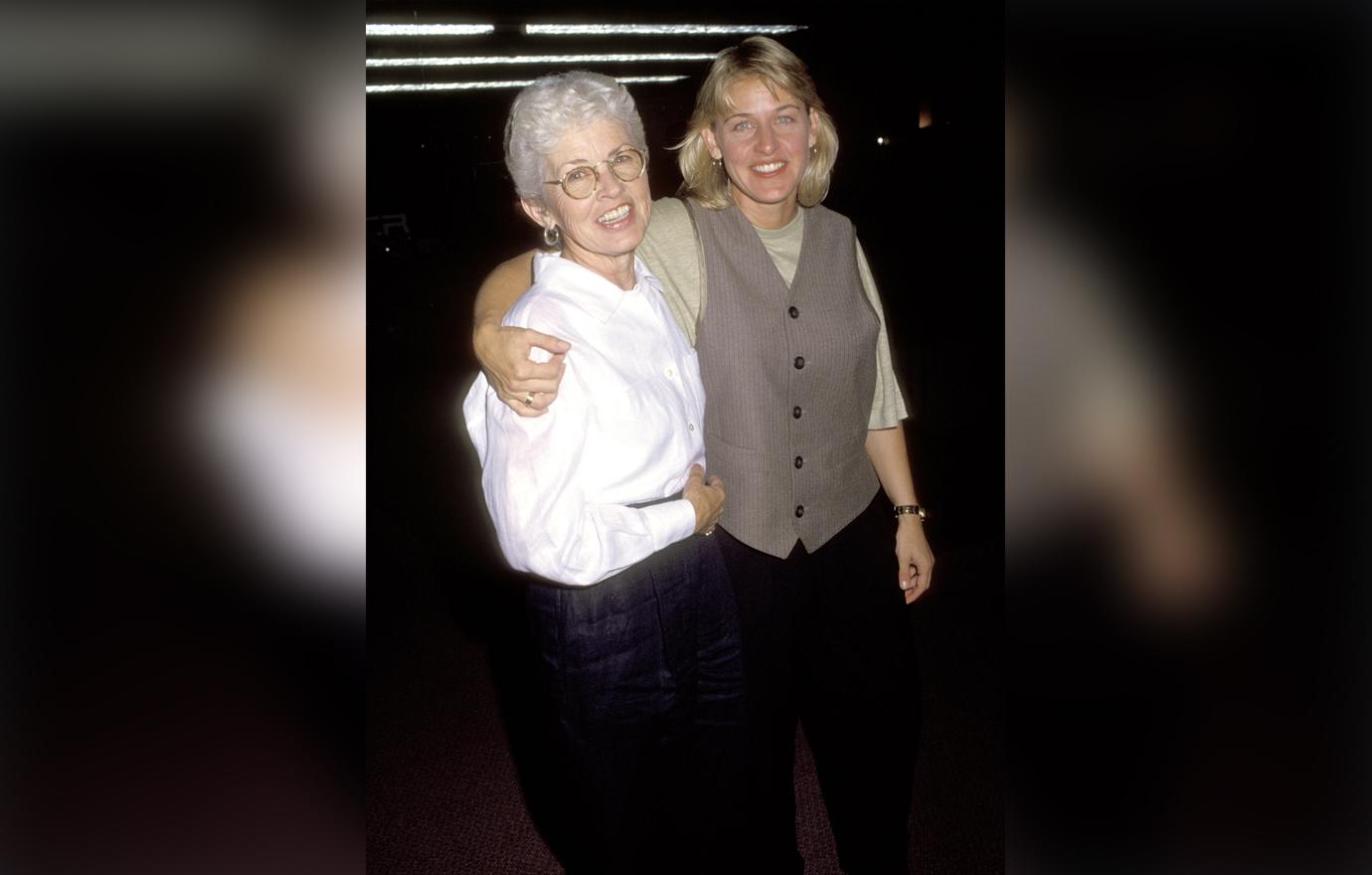 Ellen kept her sexuality a secret for decades, admitting she was a lesbian to only a select few. While her mother was supportive, when she came out to her father Elliot at age 19, the devout Christian Scientist and his new wife had a decidedly difference reaction.
Article continues below advertisement
Get Out!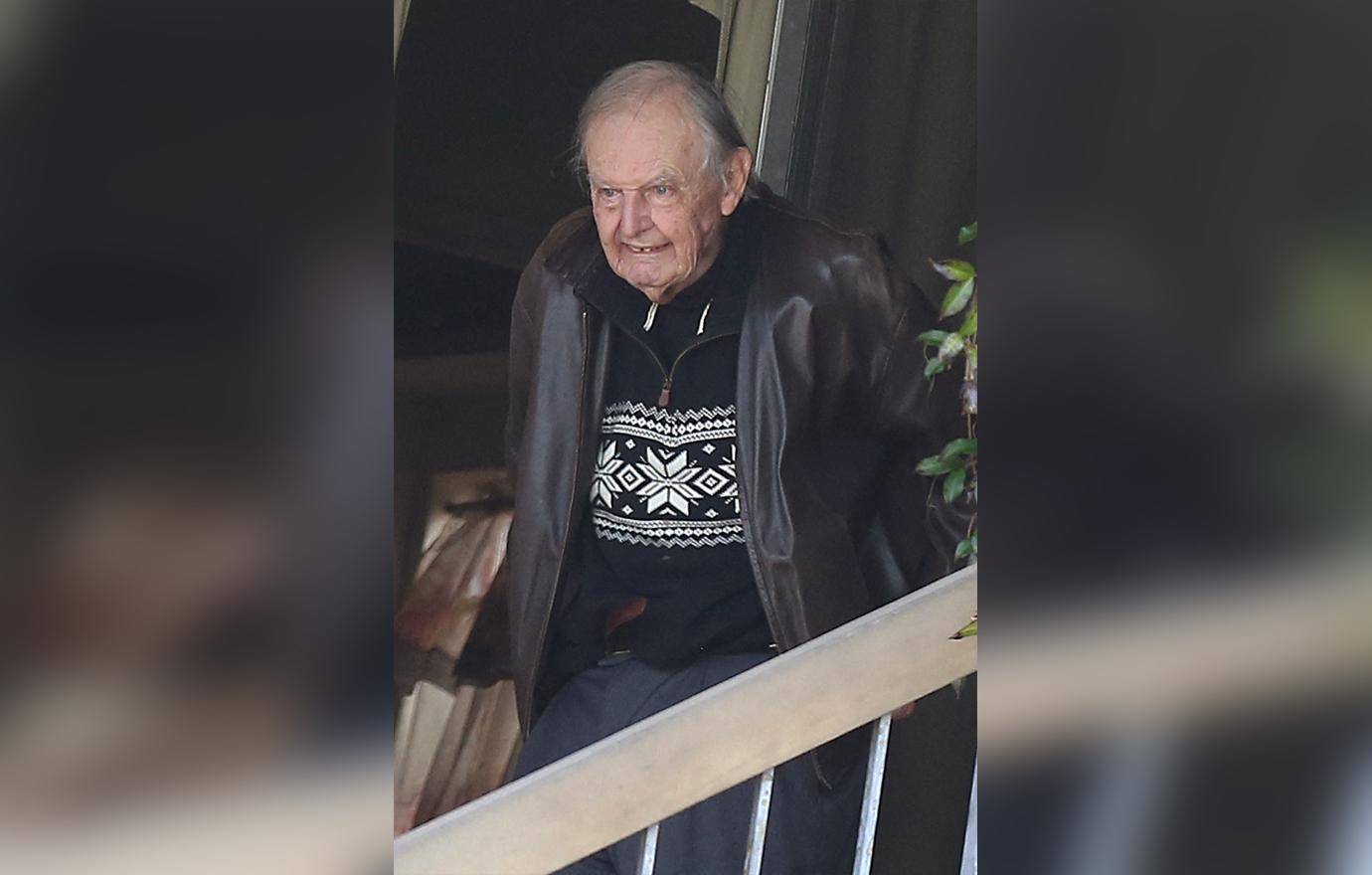 "They asked me to move out of the house," she recalled in the 1999 book Ellen: The Real Story of Ellen DeGeneres. "They just thought it would be better for me to live somewhere else because the woman he married had two daughters. They didn't want that to be around her little girls." The abandonment caused a life-long rift between Ellen and her father.
Article continues below advertisement
 First Love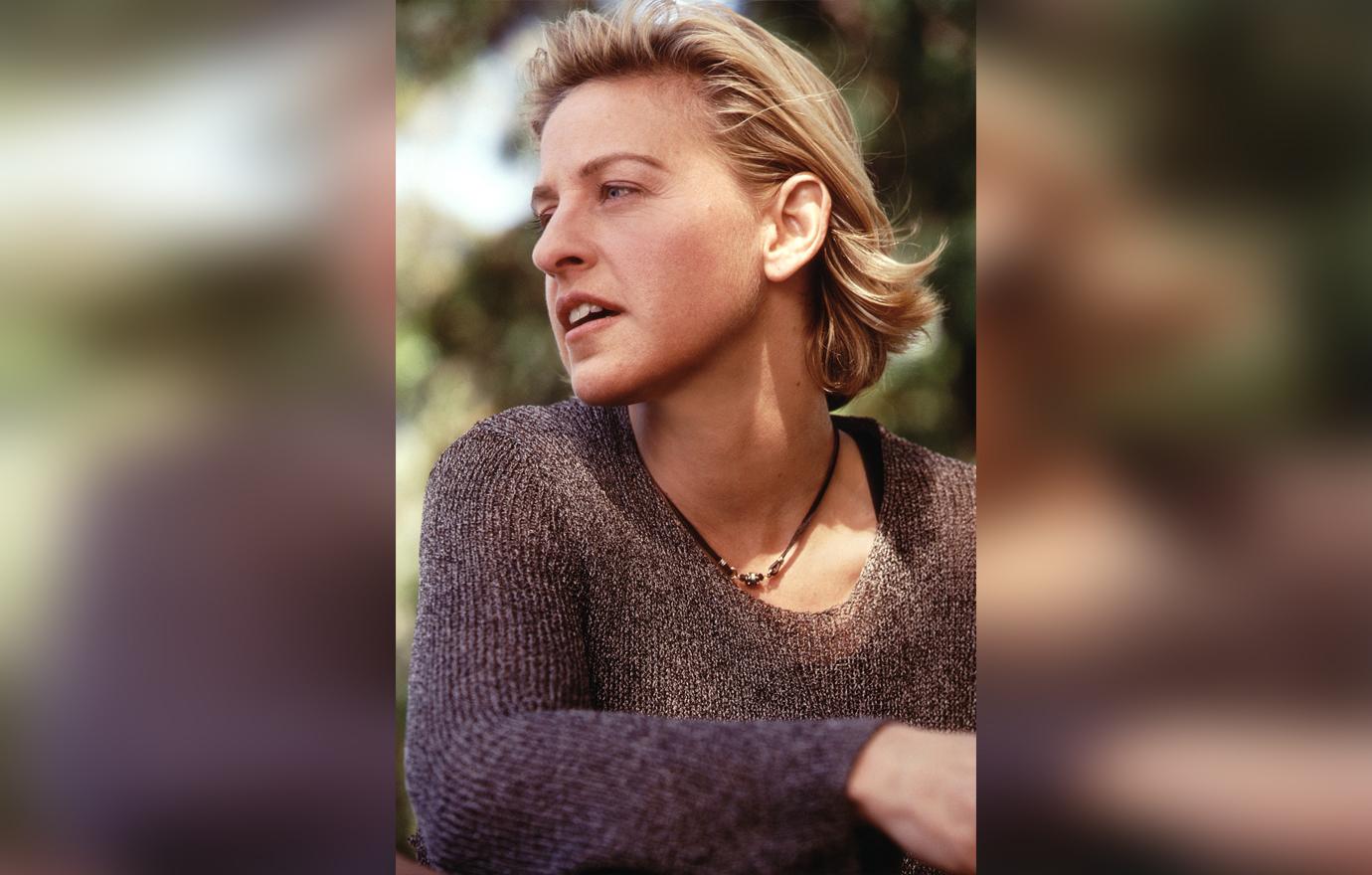 Still publicly closeted, Ellen's first true female love came when she was 22 and a struggling stand-up comic living in New Orleans. That's when she began a romance with Kat Perkoff, who managed a bar and, according to a bombshell report in The National ENQUIRER in 2017, was also known as a "notorious drug trafficker."
Article continues below advertisement
Mob Hit?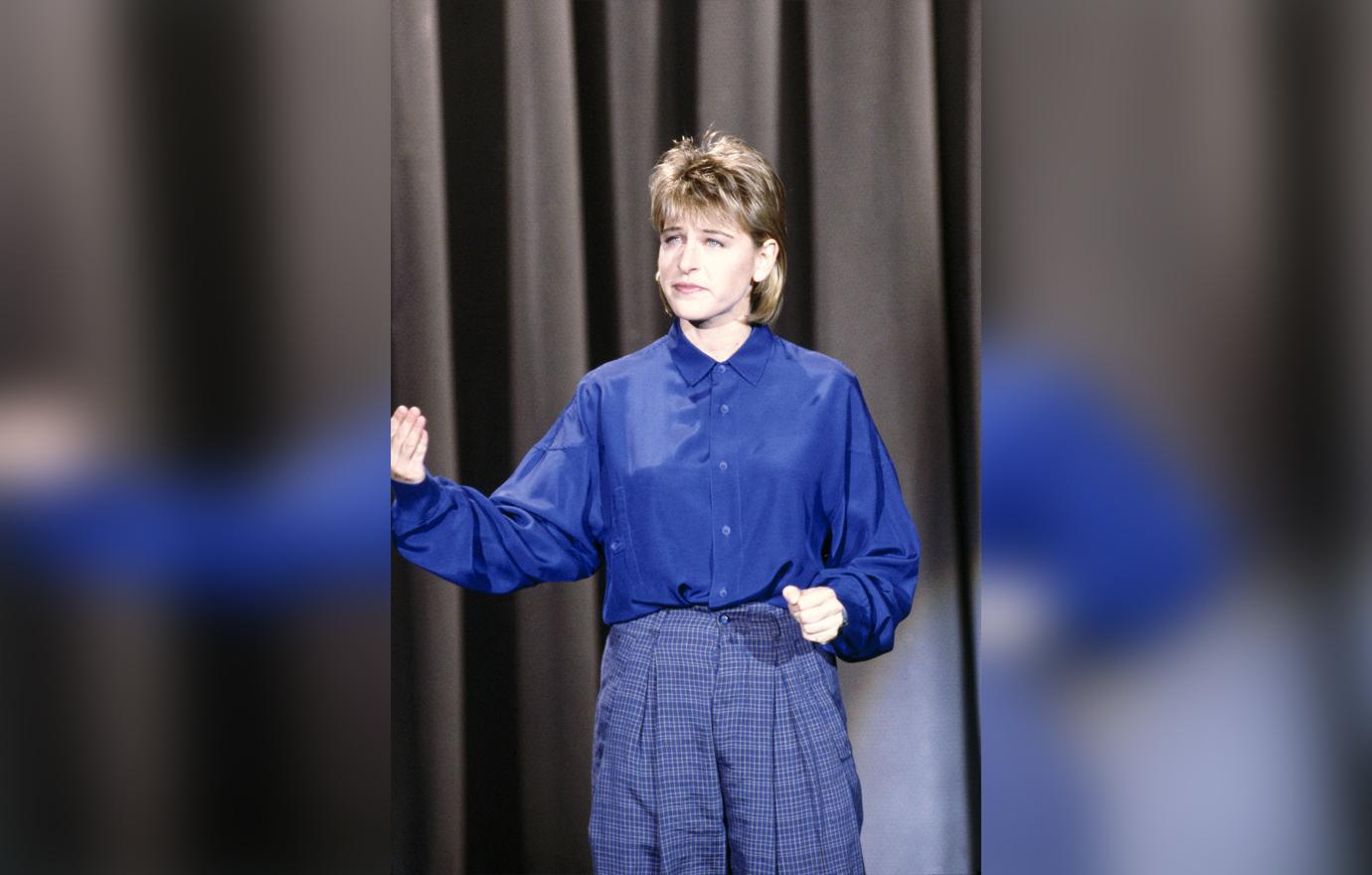 On the night of June 26, 1980, the two had a falling out at a concert, and Kat ended up leaving alone, according to The ENQUIRER. Kat's Mercedes hit a tree and was split into two pieces, and she was killed, but Kat's family and even a local official believed that she was murdered by the Mafia.
Article continues below advertisement
Coming Out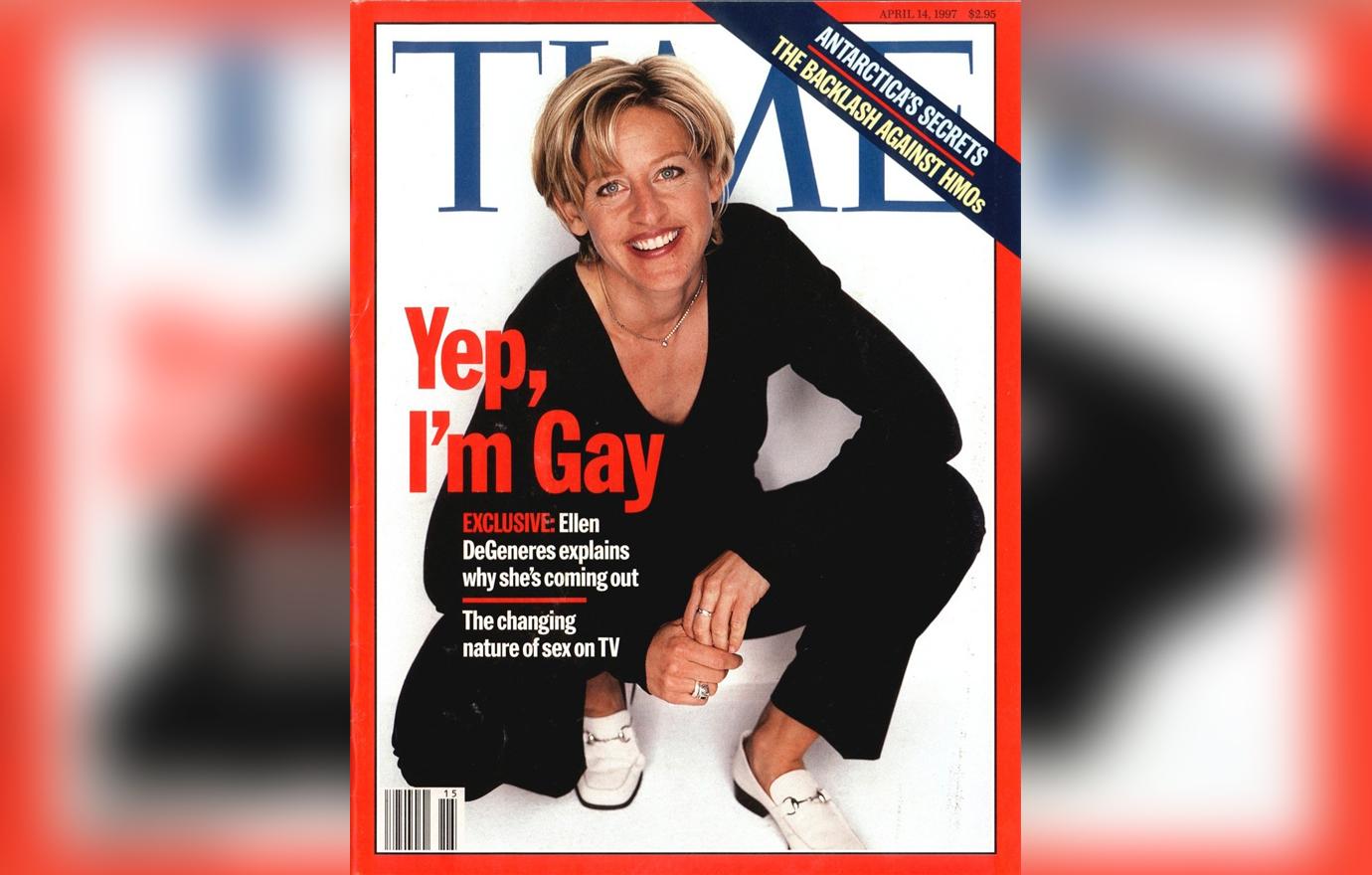 Ellen eventually did come out, both personally and professionally, in 1997, becoming a huge star and landing the cover of Time magazine. But after revealing she was gay, ABC put a parental advisory warning on her self-titled sitcom and canceled it the next season. In an interview with The New York Times, Ellen said her straight audience left her and she received wounding criticism from gay viewers for not being political enough, causing her to sink into a depression.
Article continues below advertisement
Anne Heche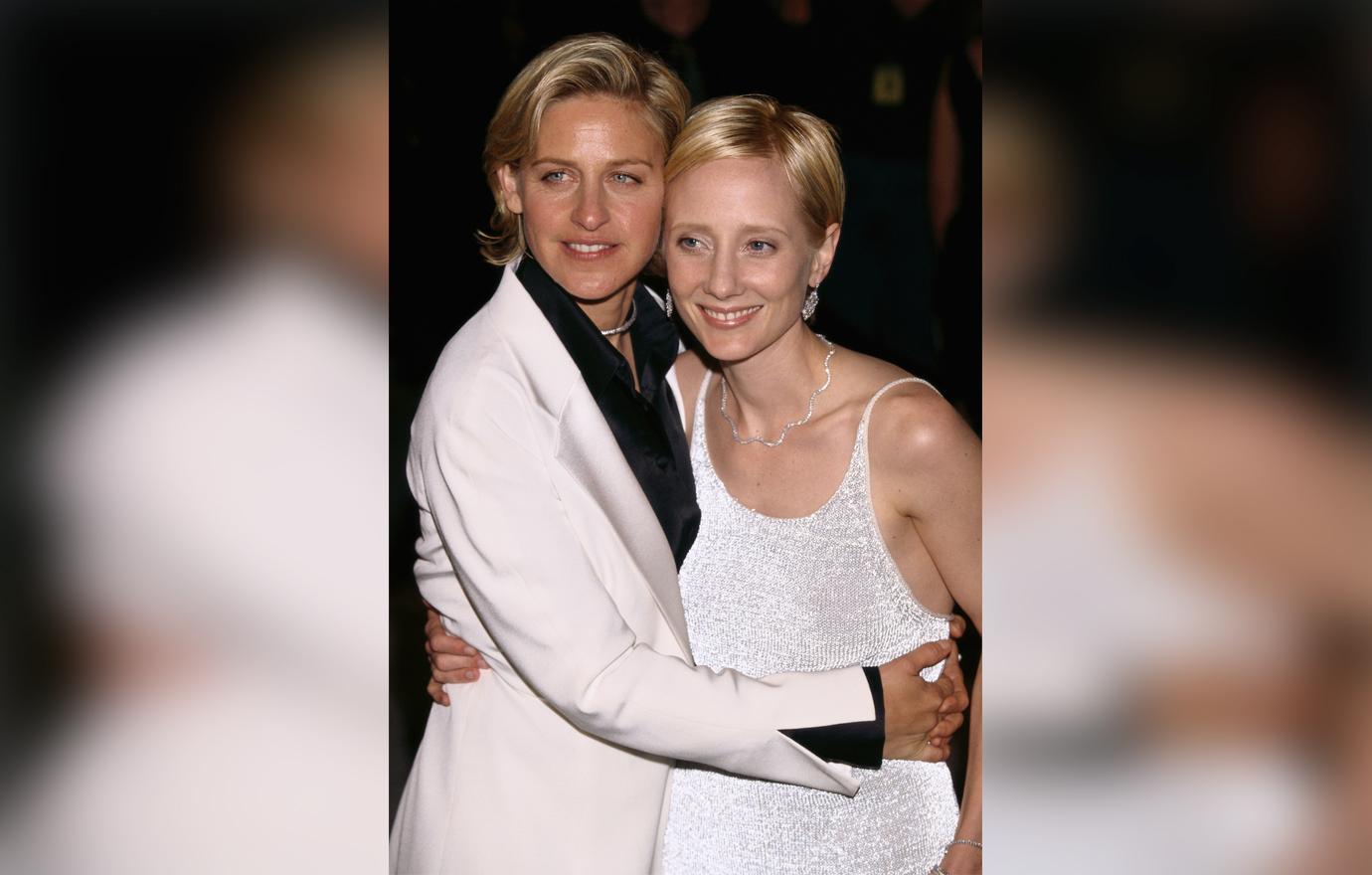 Shortly after coming out, Ellen started dating Anne Heche. But their torrid three-year affair ended when Heche dumped her, and broke her heart. "I haven't seen her since she walked out the door," Ellen said in a June 2004 issue of Globe. "For a while, I'd leave the house and wonder, 'When is it going to happen?' Hopefully, I'll get through my life without that ever happening."
Article continues below advertisement
Portia de Rossi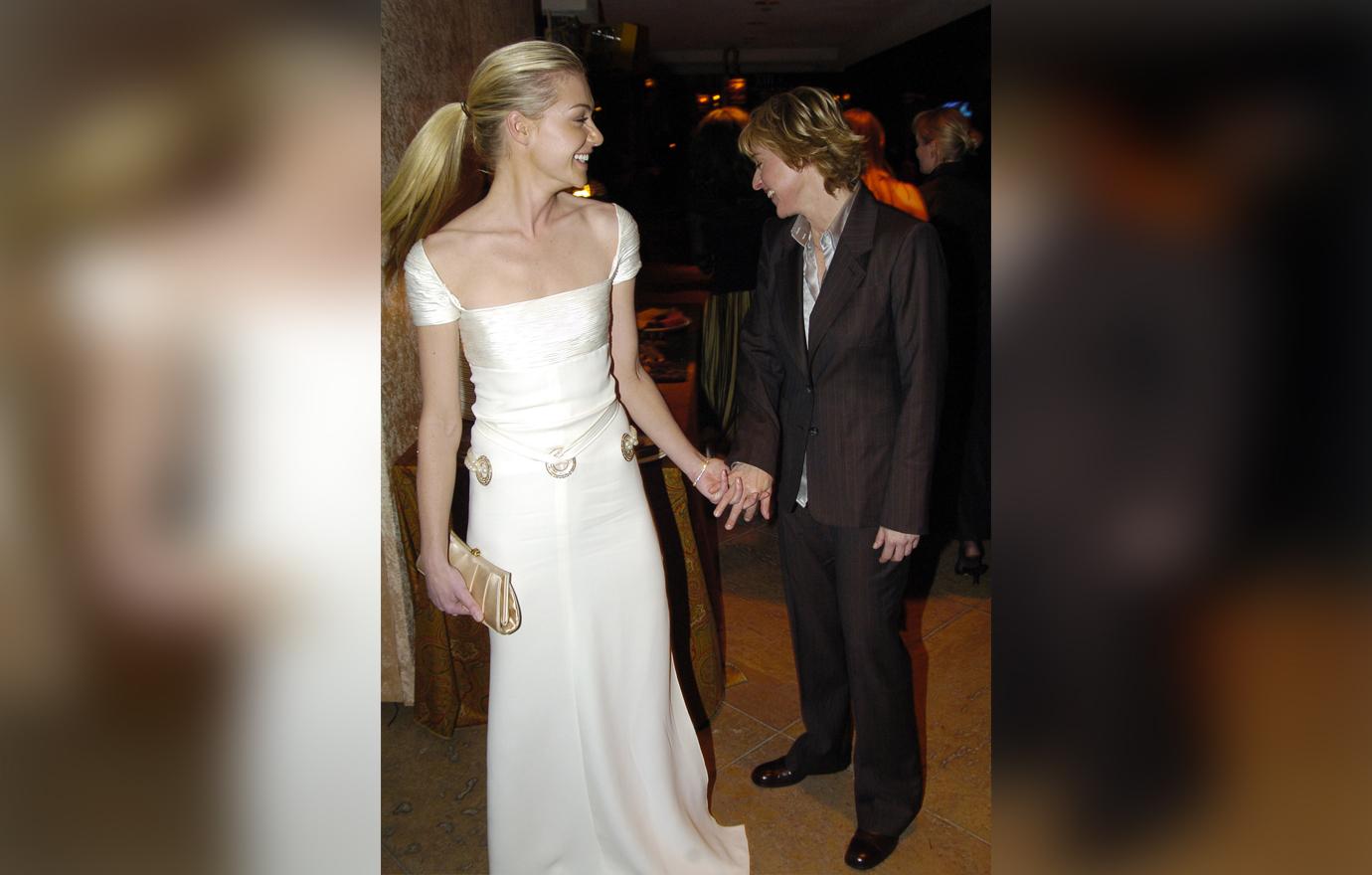 In 2004, Ellen met fellow actress Portia de Rossi. By 2008, the two were married. But Ellen was never happy with Portia's busy career, and the pair would endure some famous throwdowns over the years, especially over Portia's perceived drinking problem.
Article continues below advertisement
Rehab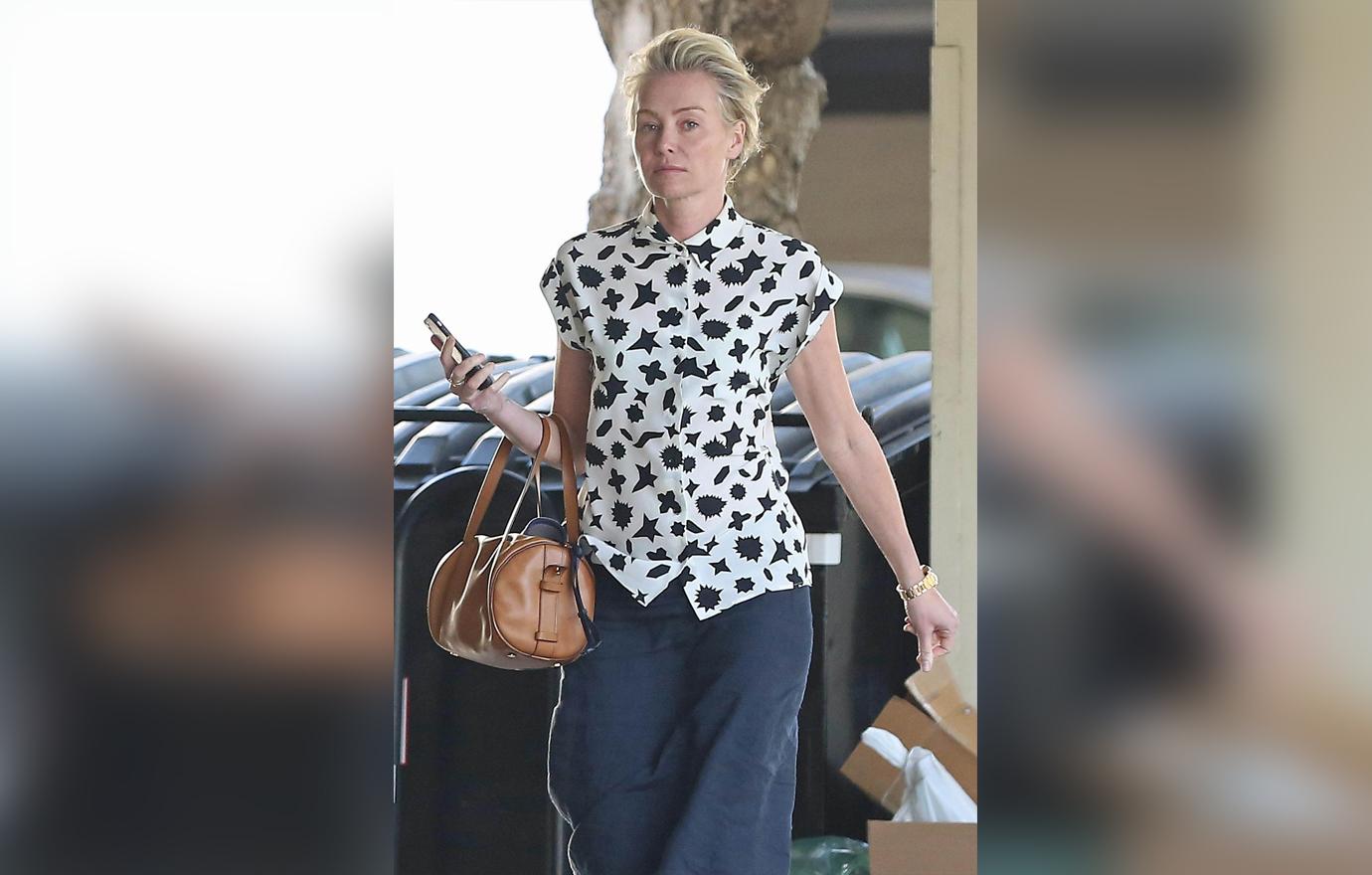 The couple were said to have gotten into an "epic" fight that forced them to pull out of the People's Choice Awards in 2014, according to Star. Shortly after, Portia reportedly checked into rehab in Malibu to seek treatment for alcohol abuse.
Article continues below advertisement
Booze & Pills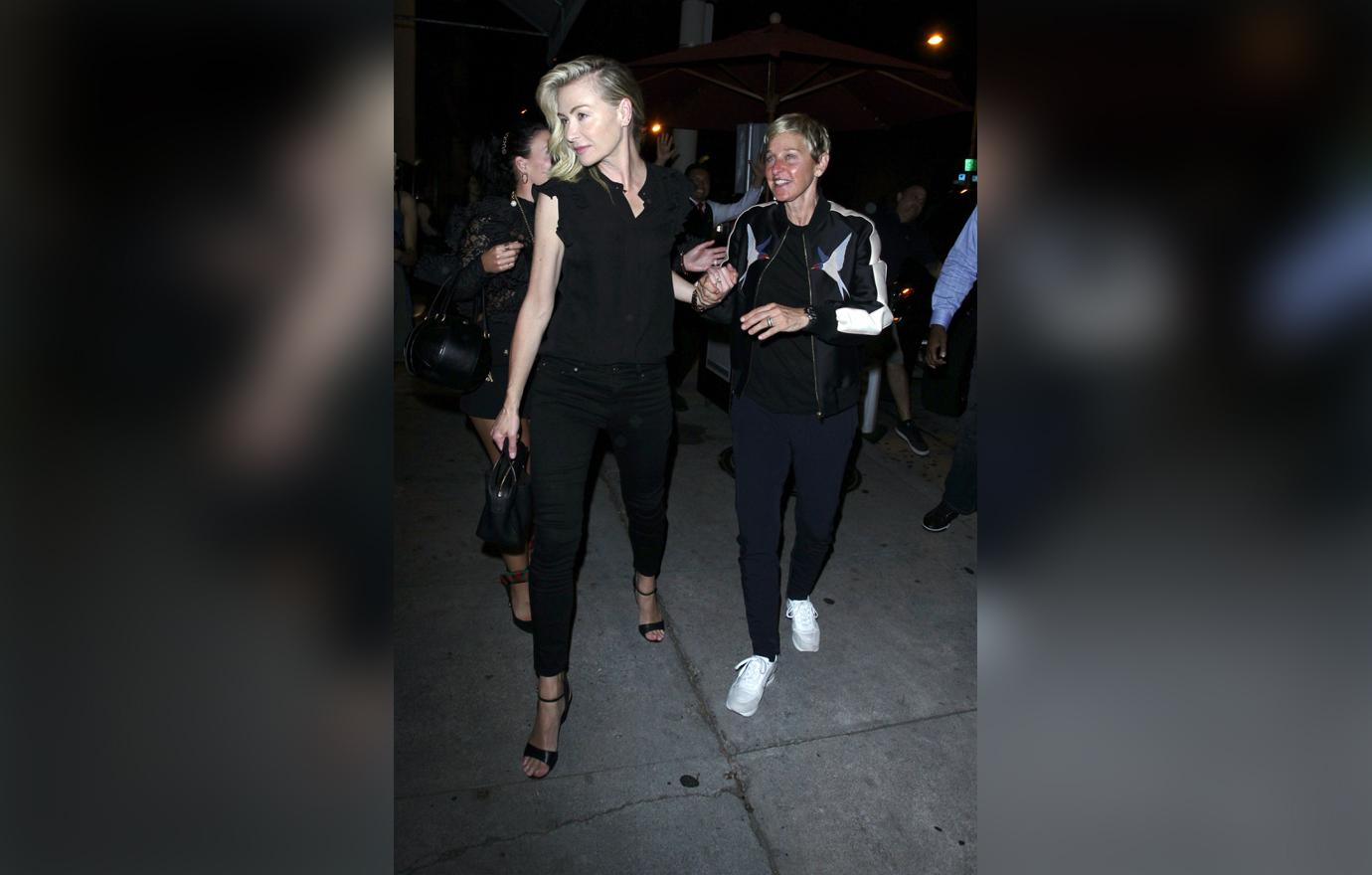 Sources feared that Portia was drowning her heartache by knocking back wine daily and topping it off with a pill. "It was booze and drugs that plunged them into a nightmare," a close source told The ENQUIRER in July 2014. "Although their marriage has deteriorated, Ellen loves Portia and likely saved her life by putting her in rehab."
Article continues below advertisement
Reports of Infidelity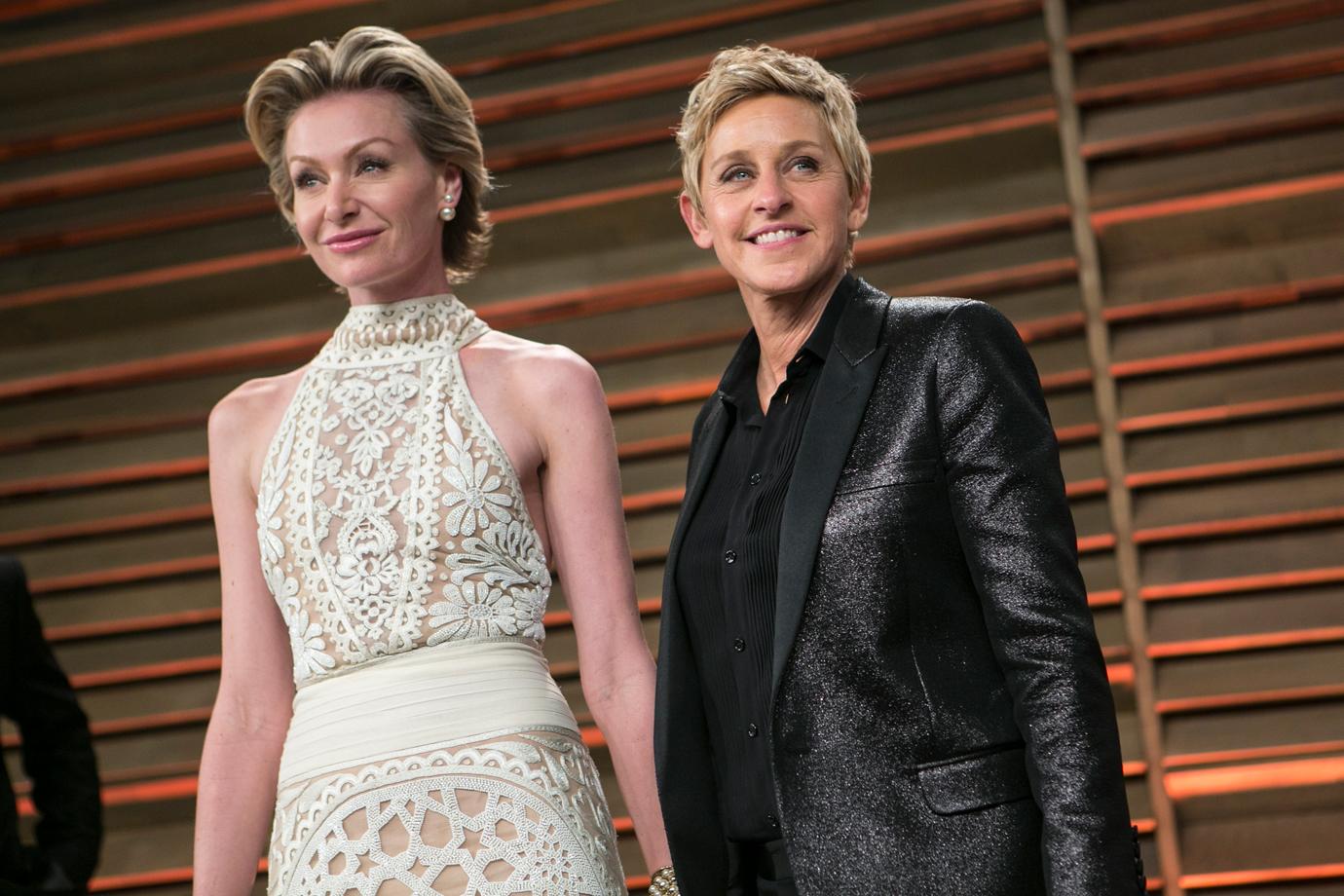 But there have also been reports of cheating on both sides. Celebrity journalist Randy Jernigan, author of the no-holds-barred bio The Life and Career of Ellen DeGeneres told The ENQUIRER In August 2014 that Ellen has allegedly cavorted with younger women she met through work, while Portia has allegedly had two affairs with former lovers.
Article continues below advertisement
True Love?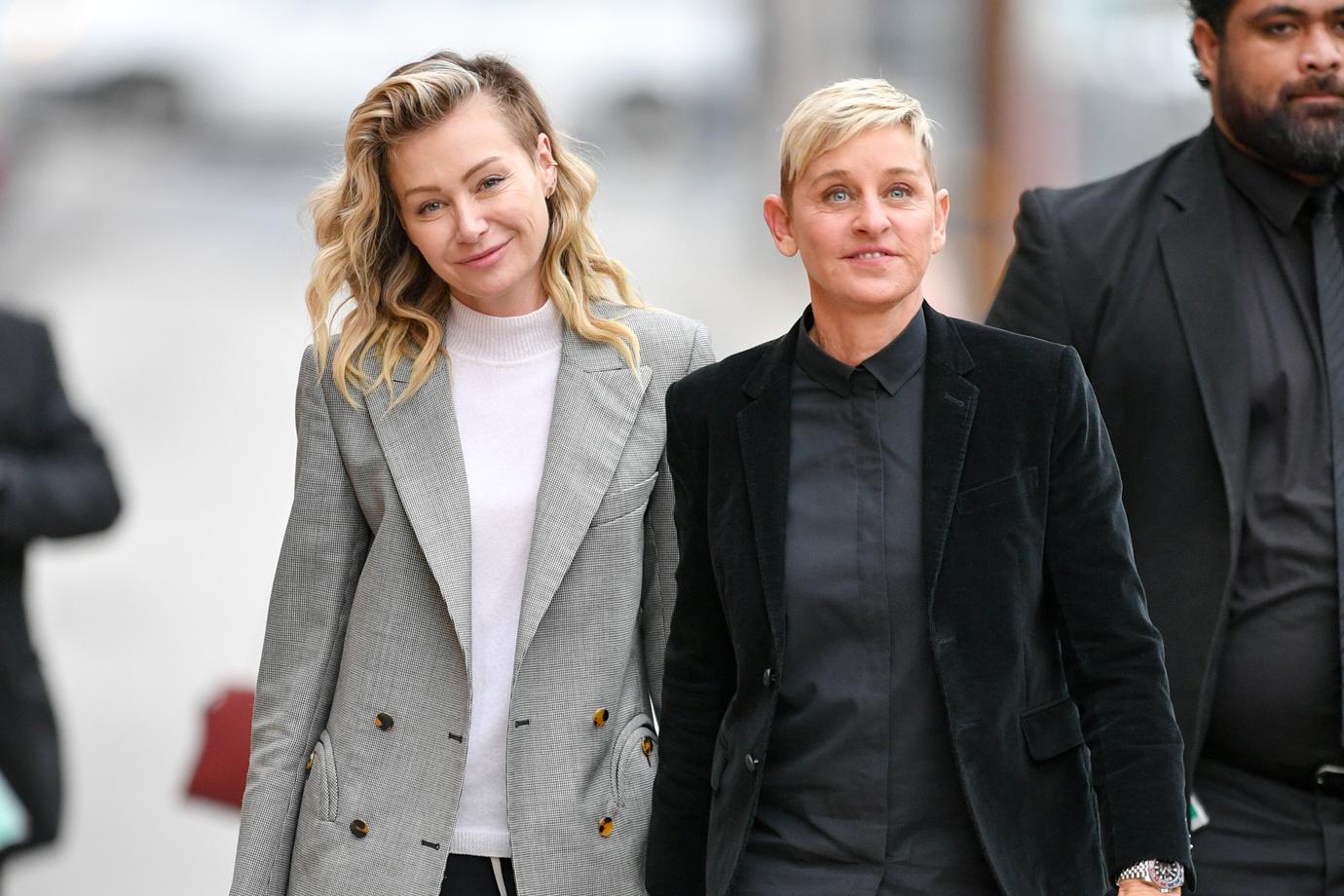 "I really do believe Ellen has a deep love for Portia," Randy said at the time, "and Portia returns that love and affection. The problem is they don't know how to go about their relationship in an adult way. They never learned how to give and take."