Exclusive
Ready To Retire? Ellen DeGeneres 'Being Pressured' By Wife Portia De Rossi To Quit TV & 'Focus On Family'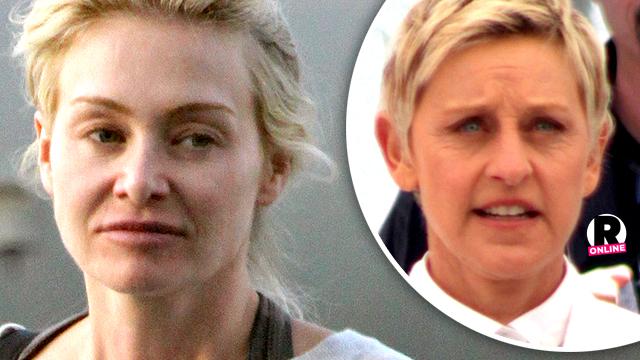 The Ellen DeGeneres Show has filmed 165 episodes since its debut in 2003, making it one of the longest running daytime talk shows in history. But all that could soon be history! RadarOnline.com has learned that DeGeneres' wife De Rossi is pressuring her to consider retirement in the hopes of putting their marriage back on track!
"Ellen's contract is up in 2017 and she has told her staff that she does not know if she is going to renew it," the insider says, adding, "Everyone on the staff is just freaking out over this."
Article continues below advertisement
According to the source, De Rossi, 42, who secretly entered rehab in 2014 to allegedly overcome an addiction to drugs and alcohol, "Asked Ellen to not renew her contract so that she can be a better wife to her. She told her that she needs to focus on her family."
"When Portia comes into the studio lately, she is not as nice to everyone as she used to be," the staffer tells Radar.
"She seems to really resent the show and everyone who works there."
In fact, DeGeneres has made a fortune doing what she does best and her estimated worth is currently at approximately $200 million.
"Ellen does not need to do the show anymore because she has more money than God," says the source.
"And Portia told her that she has already interviewed everyone there is to interview and the act just seems to be getting old."
Do you think Ellen DeGeneres should renew her contract and stay on the air, or leave while she's on top? Tell us your thoughts in the comments below.