Secrets & Scandals Of The 'Bachelor In Paradise' Cast UNCOVERED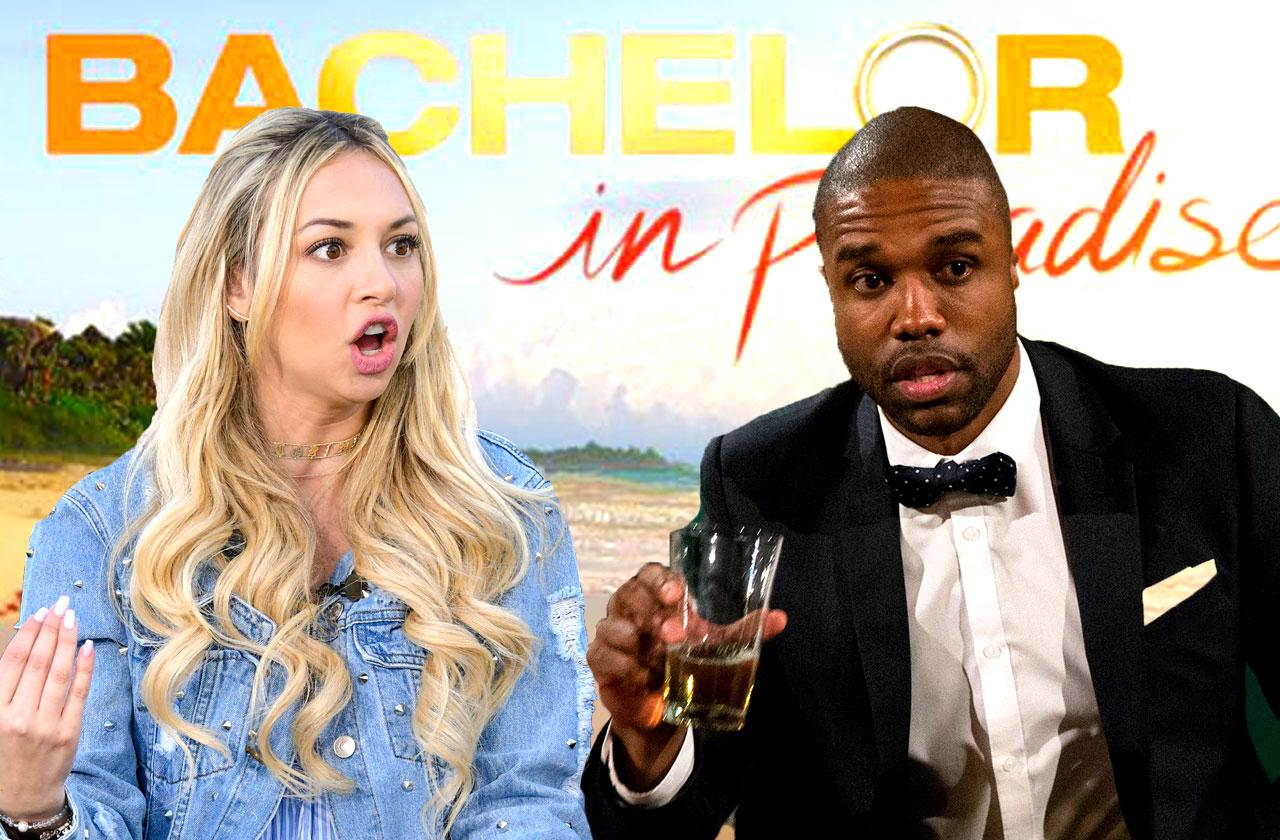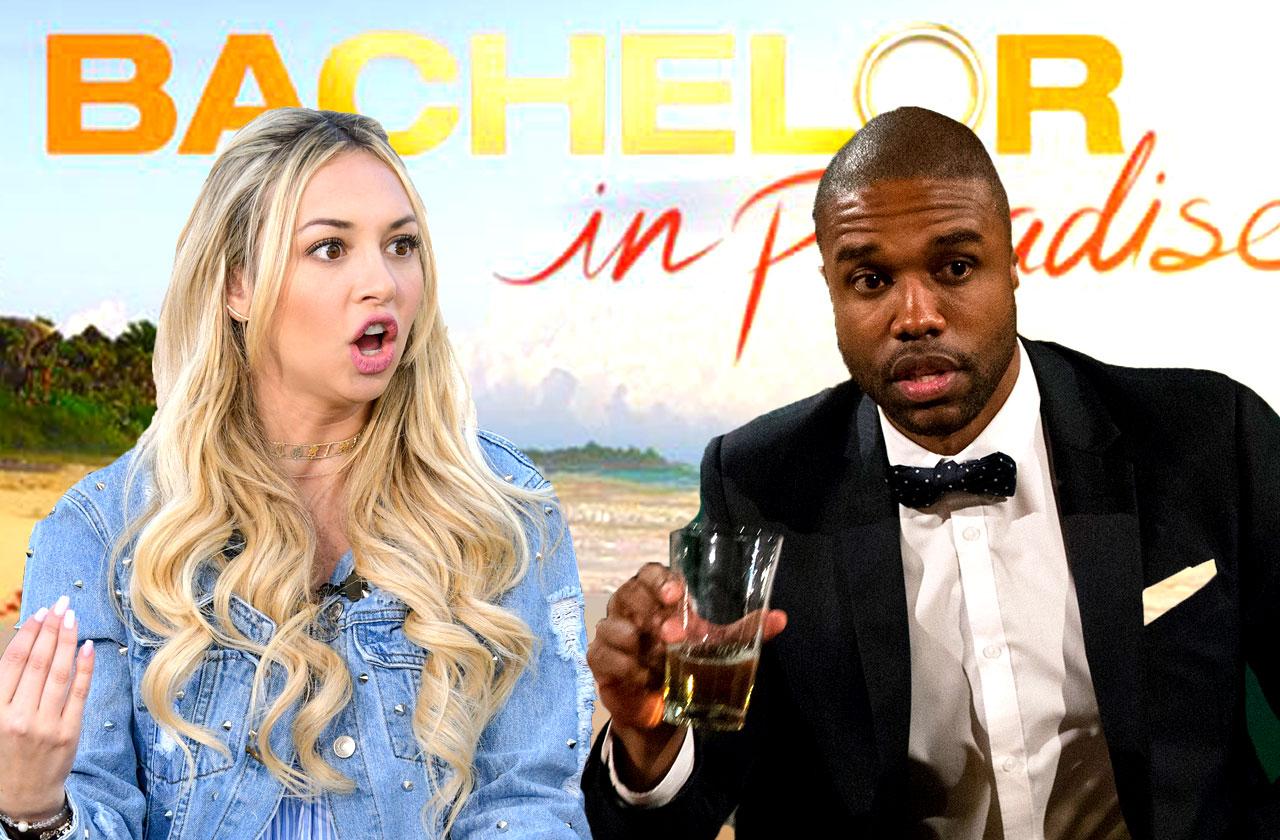 Rejected contestants of The Bachelor and The Bachelorette are back on the small-screen to find love on Bachelor in Paradise – but they may want to think twice before getting romantic with certain co-stars! From DUI arrests to the racy hookup that got the spinoff canceled, check out the most shocking secrets and scandals of this season's cast!
Article continues below advertisement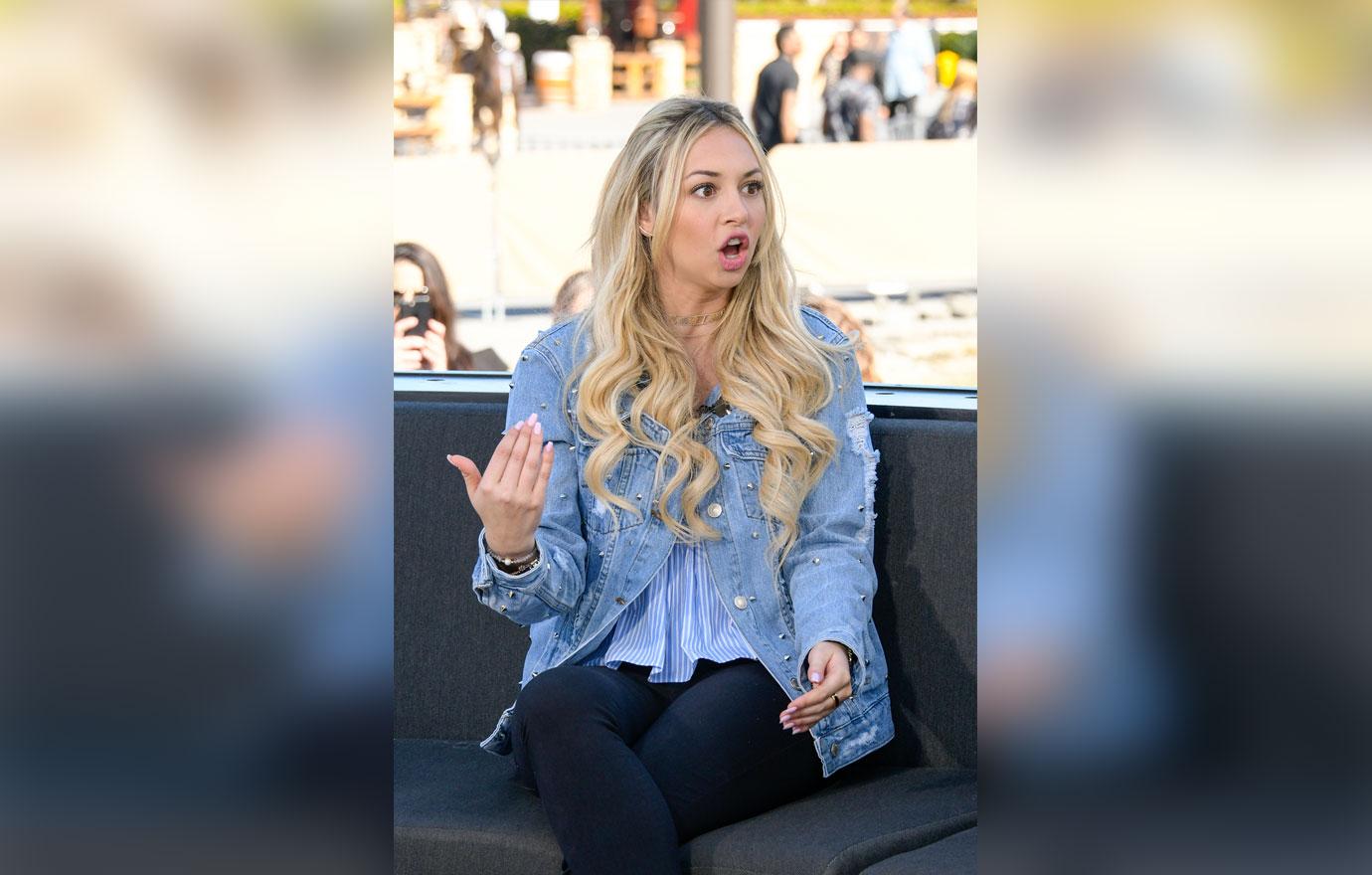 Filming for the spinoff has been shut down after an incident between stars Corinne Olympios and DeMario Jackson. "DeMario was in the pool," a source told Entertainment Tonight. "Next thing you know Corrine comes over and hops on his lap. They started talking and joking." The boozy co-stars then went in the water and got hot andheavy. "Everyone is just going about their business. Cameras are rolling. Producers are everywhere," the source continued. "That's when a 'third party' felt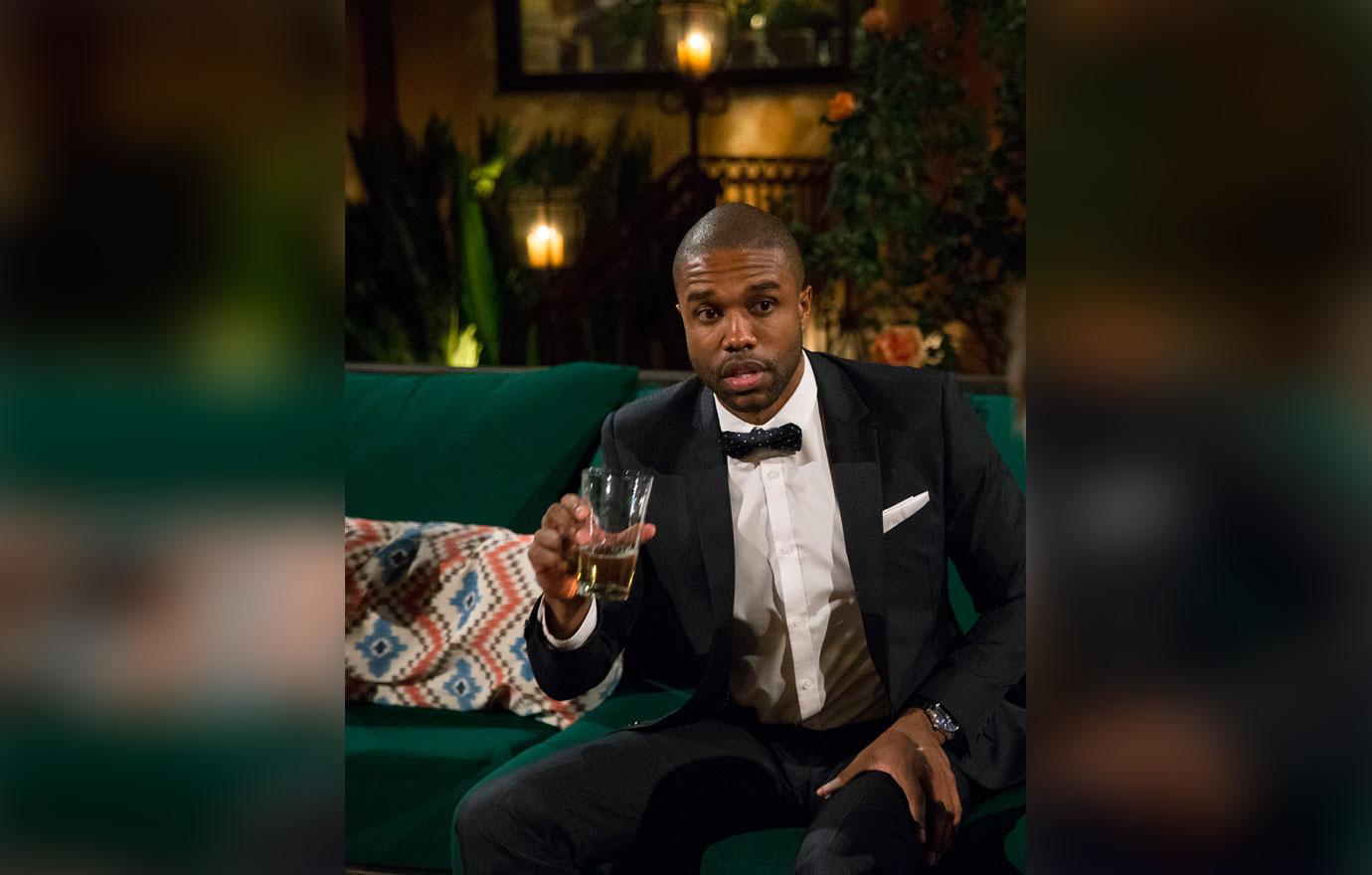 But the situation got more serious when People reported that Jackson had a sexual encounter with a female contestant who may have been too drunk to consent. "The show absolutely values the primacy of consent, and this instance it appears as though conduct allegedly occurred without the proper consent having been given," the insider said. Officials announced that a "thorough investigation" is currently taking place. The other contestant has not been named because she may be a victim of alleged sexual misconduct.
Article continues below advertisement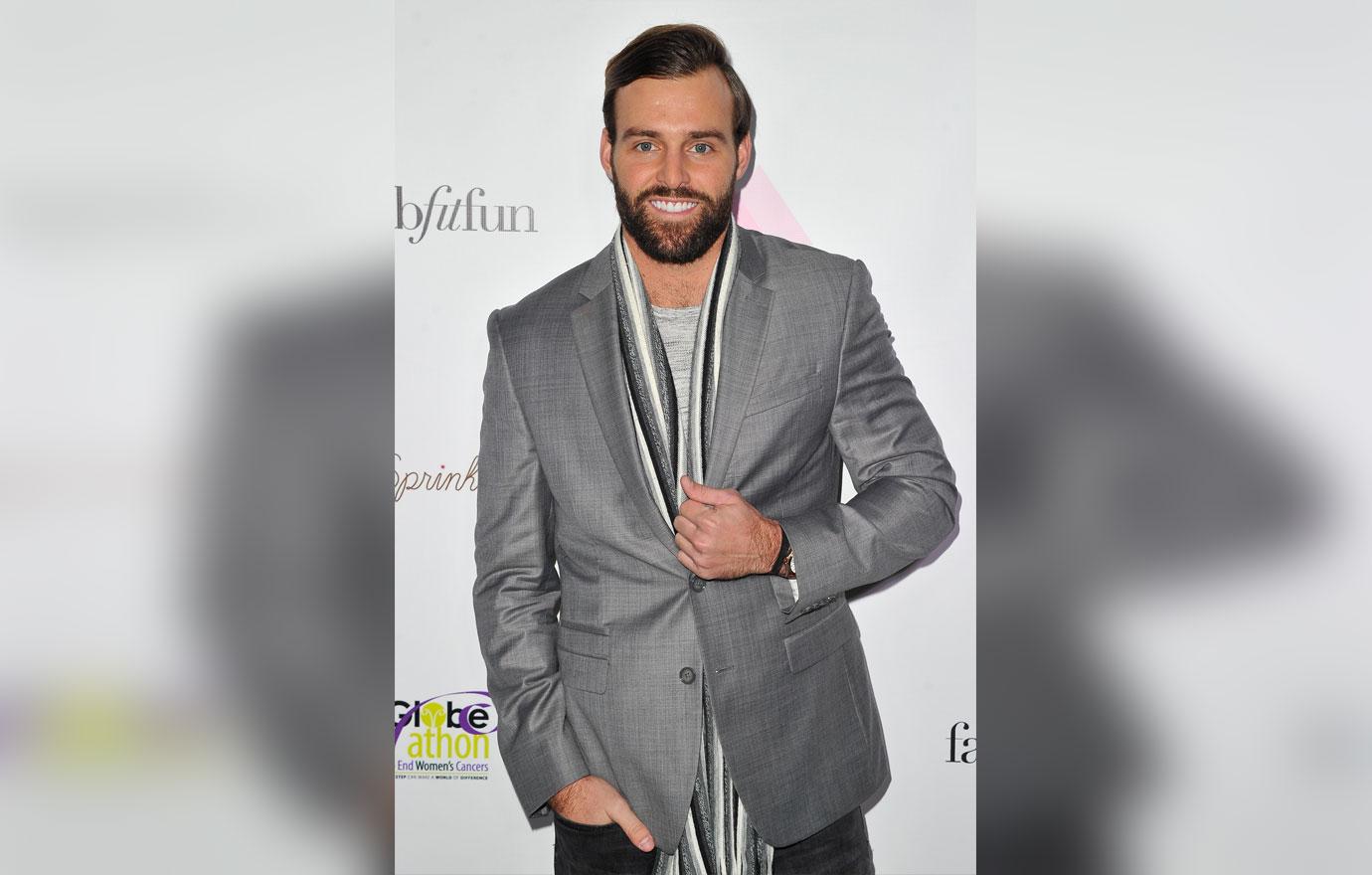 JoJo Fletcher's runner-up Robby Hayes was arrested for a DUI in 2012 when he was pulled over by police for crossing the double solid lines of the road. "I observed the defendant to have bloodshot and watery eyes," the police report read. "I smelled a moderate odor of an alcoholic beverage coming from the defendant as he spoke to me. The defendant's speech was slurred and talked with a thick tongue." Hayes refused to answer questions and denied drinking alcohol, claiming he was the "designated driver." Hayes also refused to take the Standardized Field Sobriety Exercises and was arrested. He pled not guilty and the charge was dismissed in September 2013.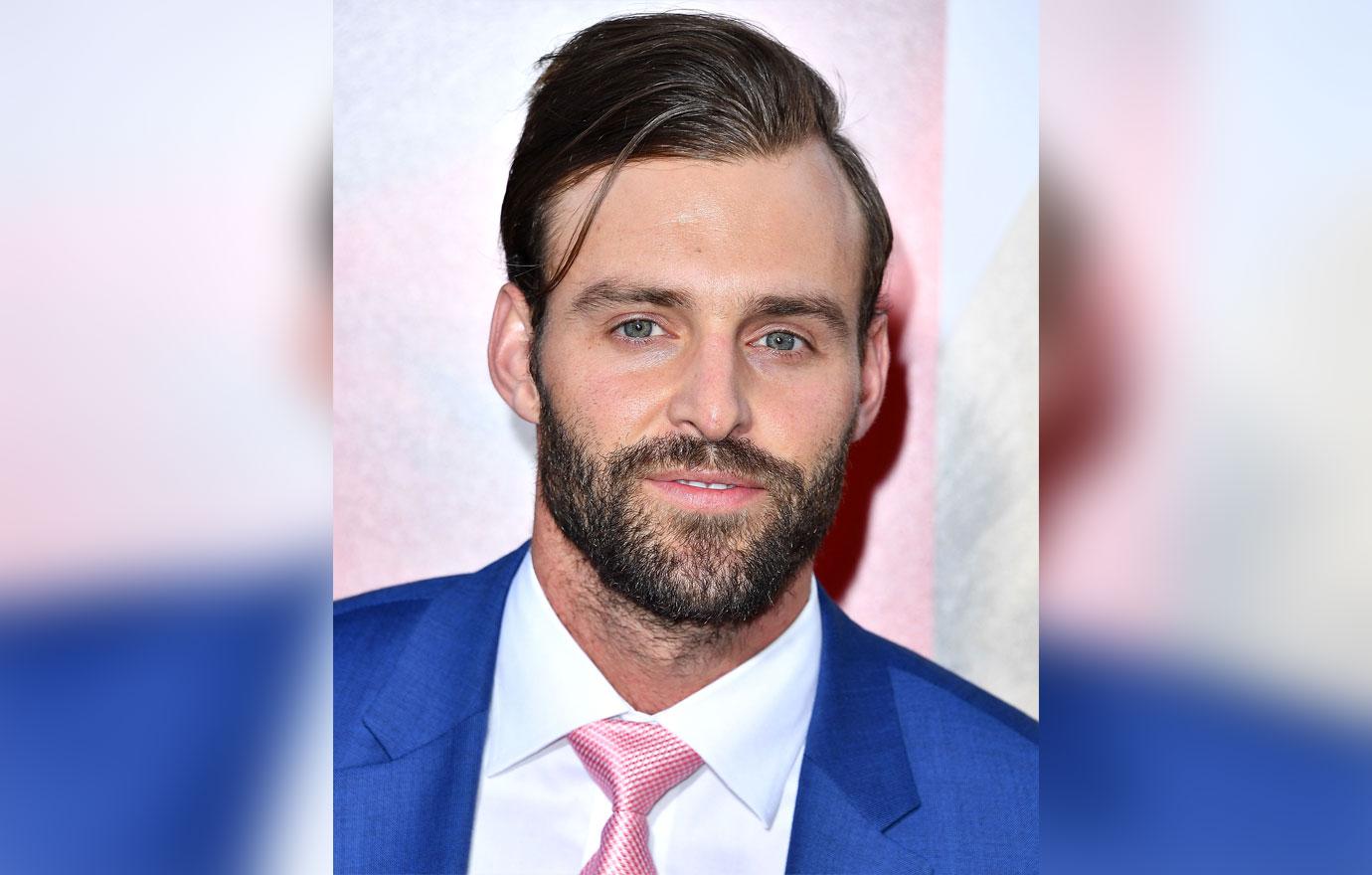 But that wasn't his only offense, as he was given a citation for possession of alcohol by a minor. He was caught with a 12oz Budweiser beer in July 2009. The case was dropped in January 2010.
Article continues below advertisement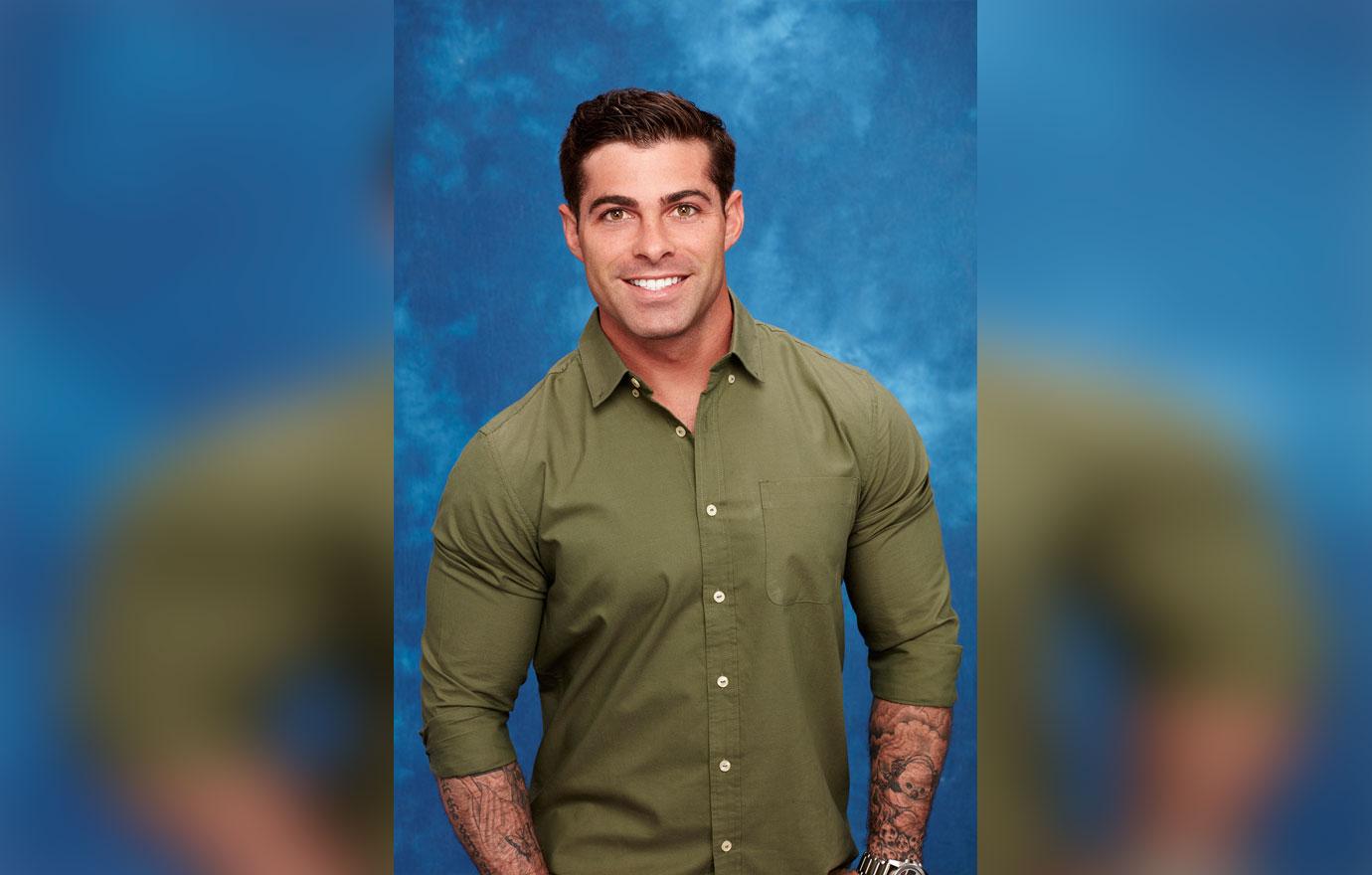 Another contestant on Fletcher's season, Alexander Woytkiw, was charged with loitering and prowling in March 2011. A security officer for sorority Chi Omega saw "two males crouched in the bushes on the north east corner of the house." They explained they were "messing with a friend." They agreed to leave the premises, but the officer found a hammer and called the police. "Woytkiw admitted going to Chi Omega with the intent of taking the sorority letters off of the house," the documents obtained by RadarOnline.com read. He successfully completed the requirements of the Misdemeanor Diversion Program in May 2011.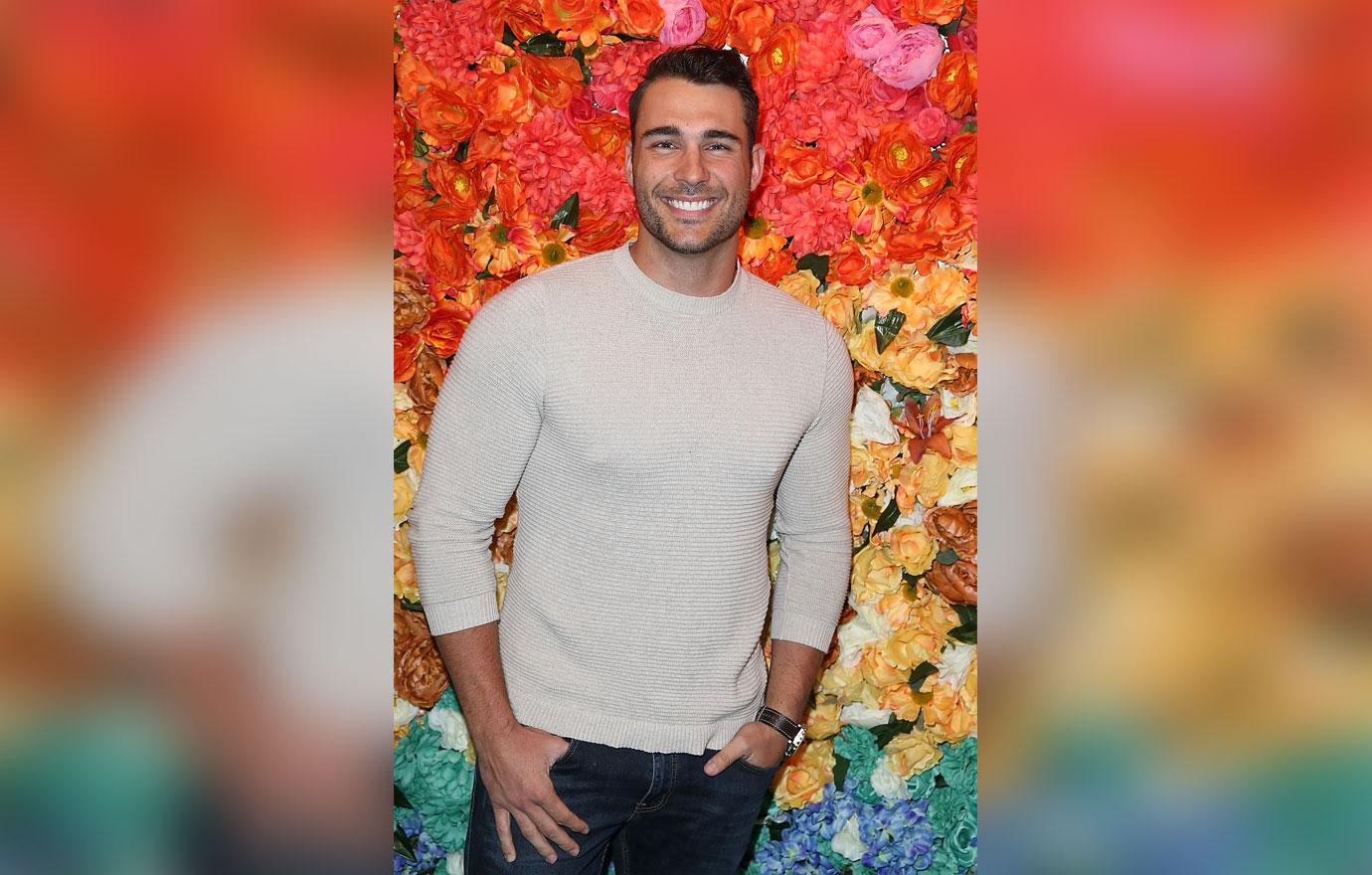 Ben Zorn, a contestant on Kaitlyn Bristowe's season, was arrested for trying to steal a $127 textbook in March 2009. Zorn insisted that he forgot to pay for the book, but security footage showed him removing the wrapper and price tag from the book before putting it in his backpack and walking out. He was charged with misdemeanor petty theft. The charges were dropped after he agreed to perform 20 hours of volunteer work.
Article continues below advertisement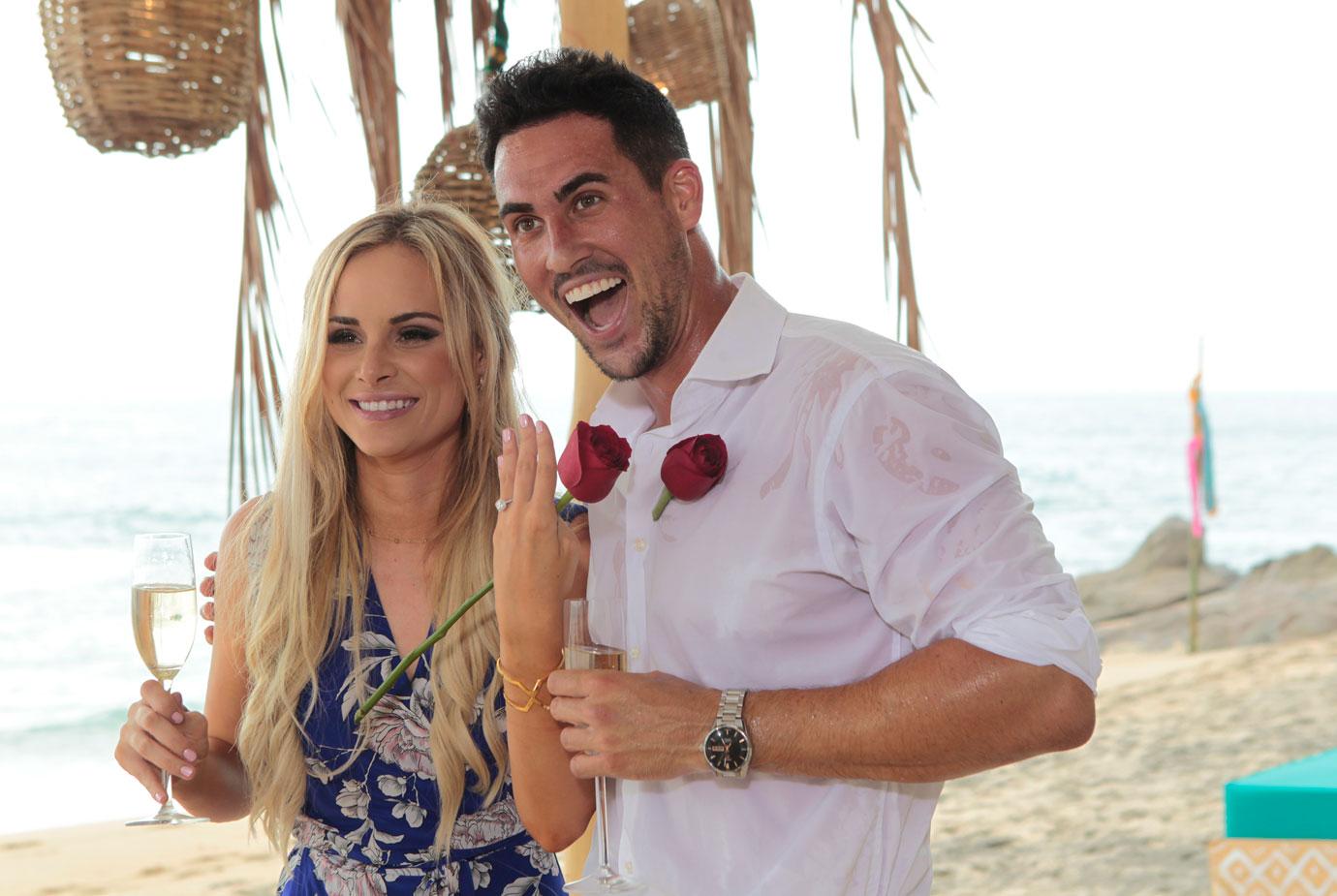 Amanda Stanton's first shot at love on Bachelor In Paradise ended in a bitter breakup! Her ex-fiancé Josh Murray, who proposed on the spinoff, called the police on her during a dispute over their car. Murray allegedly asked Stanton to give him $30,000 to pay off the Audi Q5 he bought for her. "Amanda told Josh she wanted to work out the car situation when she got back from vacation," a source told In Touch. "But instead of waiting any longer, he called the police the day she got home." Stanton claimed she was "very cooperative" and gave police the keys "right away" when they went to her home.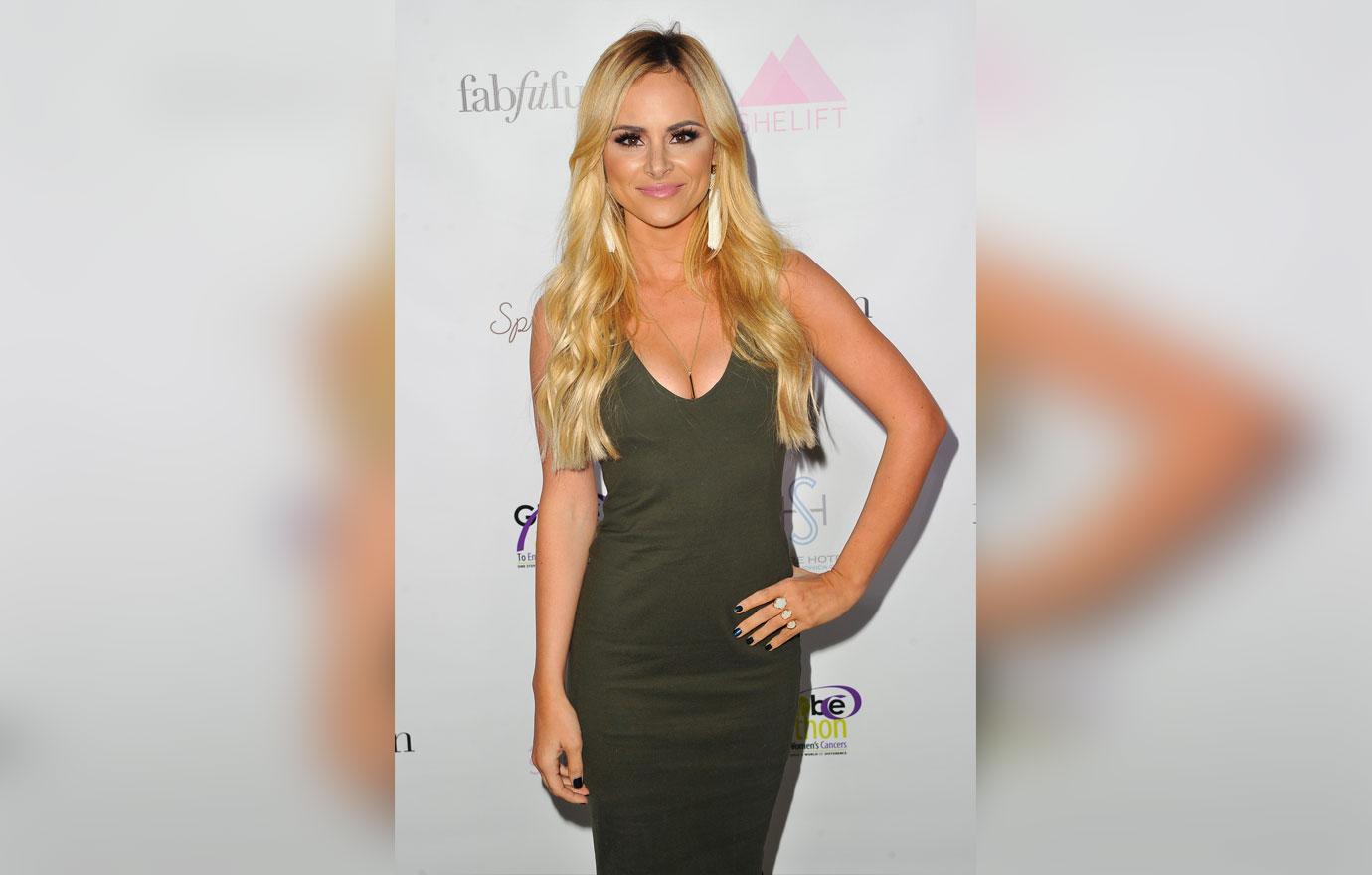 But Murray isn't her only bad breakup, as the mother-of-two was once married to a man named Nicholas Buonfiglio. They tied the knot in October 2012 and divorced on June 2015 on the grounds of "irreconcilable differences." Her ex-husband took her back to court to demand more custody of their daughters because he claimed her new lifestyle was "causing harm."
Article continues below advertisement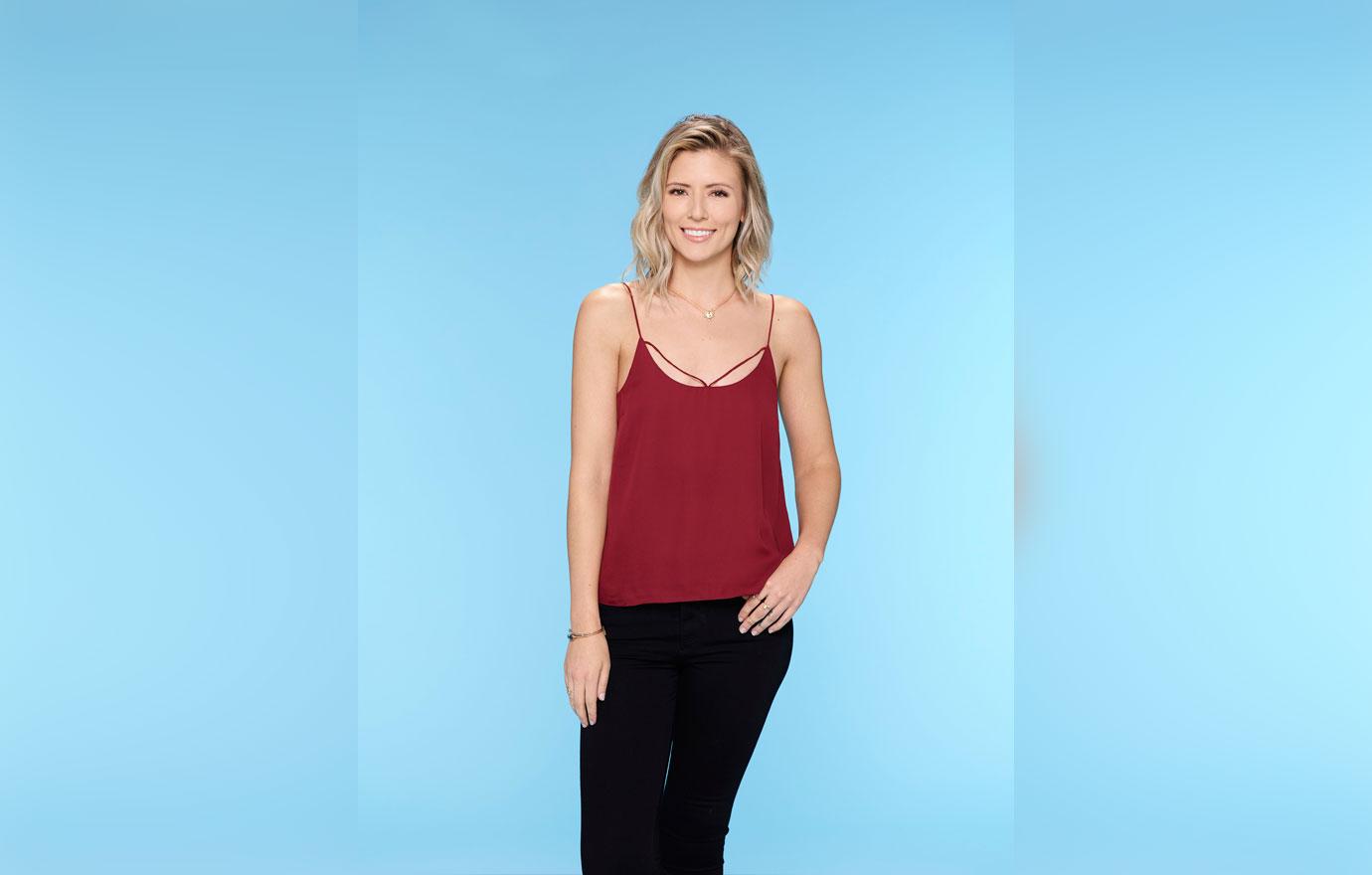 On Nick Viall's season, Danielle Maltby revealed her fiancé had passed away from a drug overdose. "I was engaged and about five and a half years ago he passed away," Maltby told Viall during dinner. "He overdosed on drugs and I found him. I didn't know that he was an addict so it was a complete shock." She explained that he passed away three months after he proposed.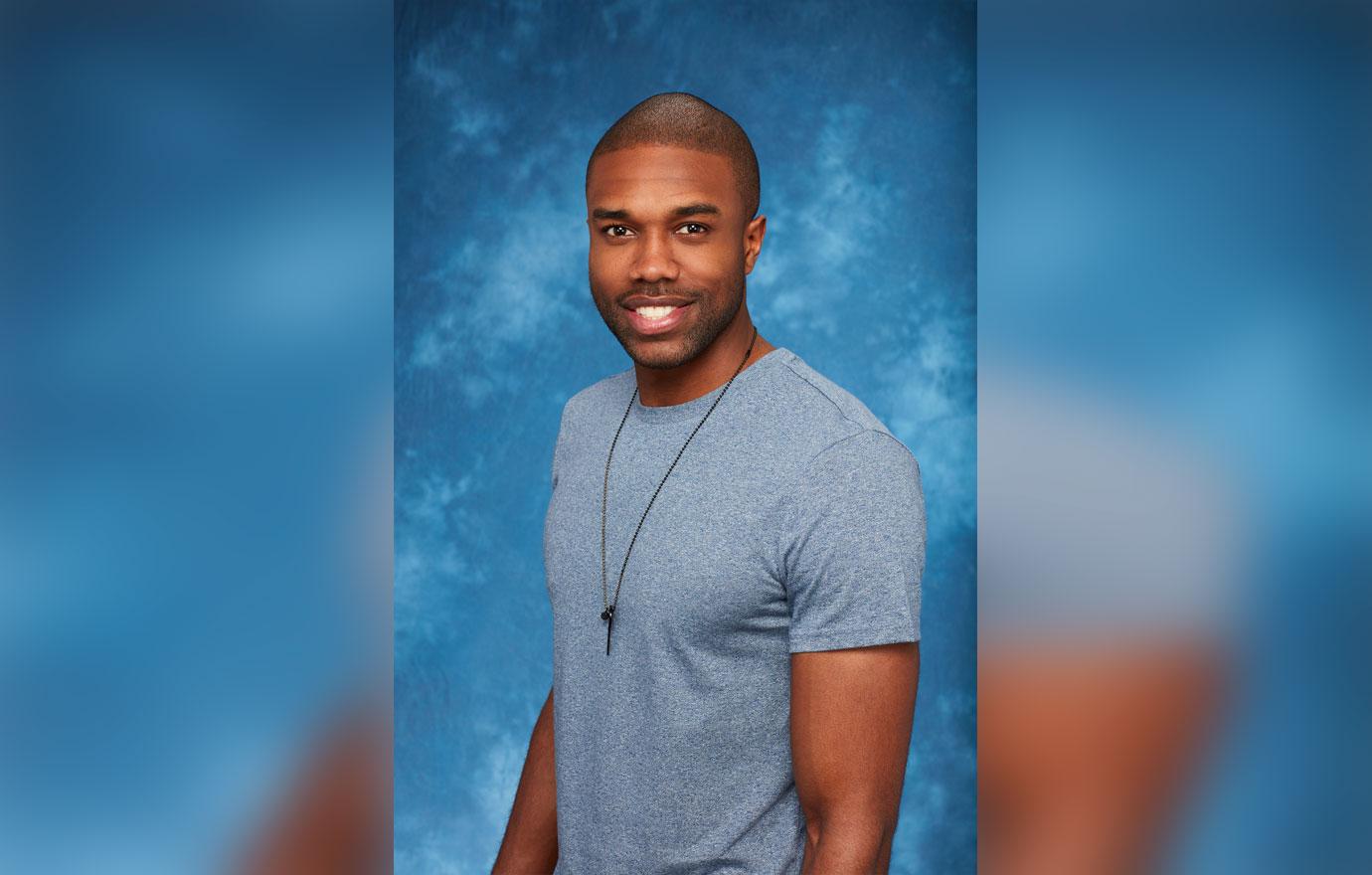 Steer clear of DeMario Jackson! While on Rachel Lindsay's season of The Bachelorette, a woman named Lexi claimed they were together for seven months before he disappeared. The next time she saw him was on After the Final Rose when he met Lindsay! Lexi showed her texts messages on her phone, forcing her to kick him off the show. "I'm not here to be played," Lindsay fired. "I'm not here to be made a joke of, which is what I feel like you're doing right now with me. So I'm really going to need you to get the f**k out!" He returned on the next episode to try to change her mind, but she kicked him to the curb yet again!
Article continues below advertisement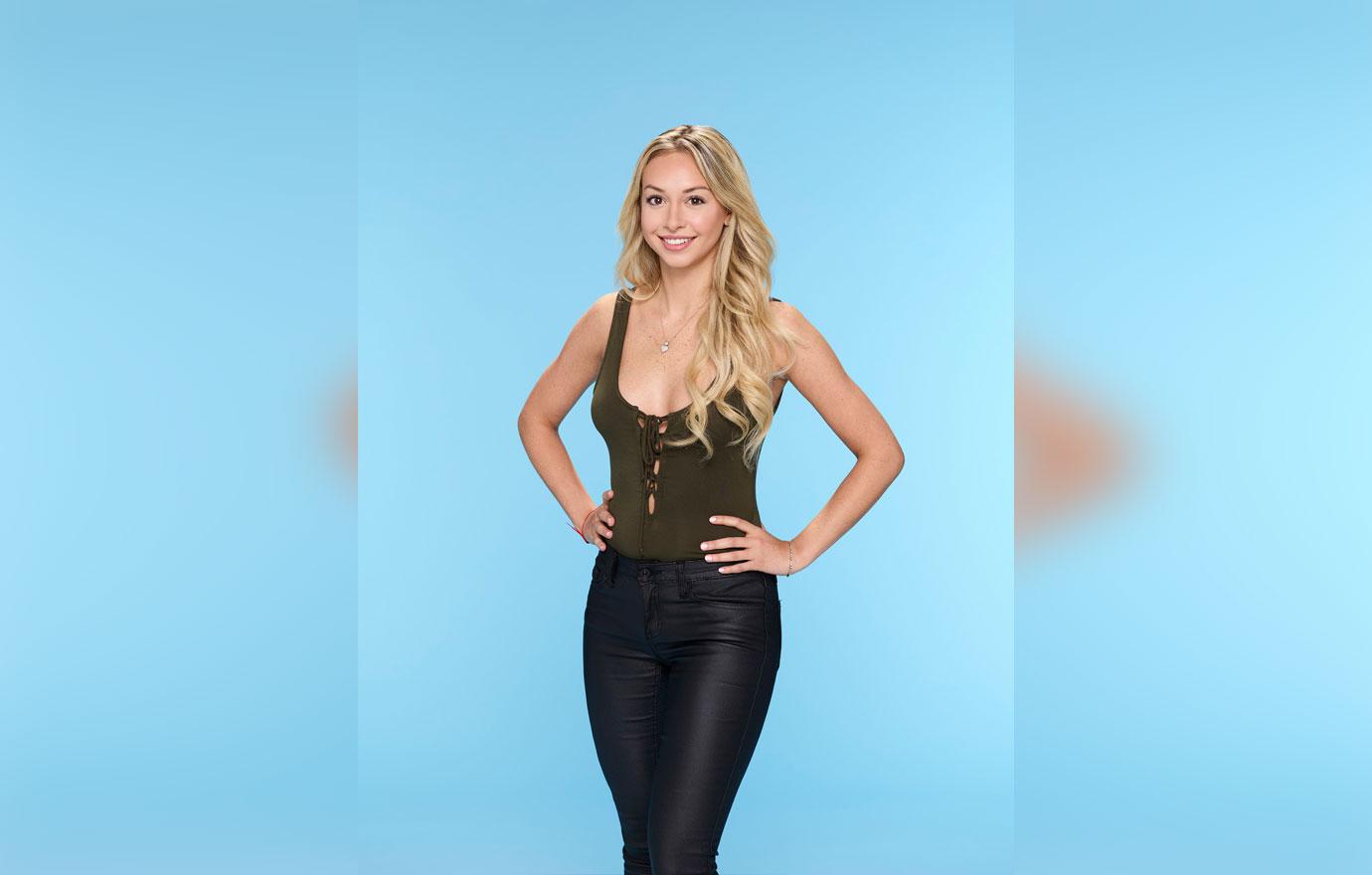 Corinne Olympios became the most talked-about contestant of Nick Viall's season with her one-liners and drama with the other contestants. The villain's ex-boyfriend Keith Berman claimed on his blog that she was dating a mystery man for three years and had a secret fiancé while on the show! She denied the claims, telling E! News, "No. I'm not engaged. Are you kidding me? This is getting so ridiculous. I'm getting fed up with all these rumors. Especially the rumors about Keith Berman."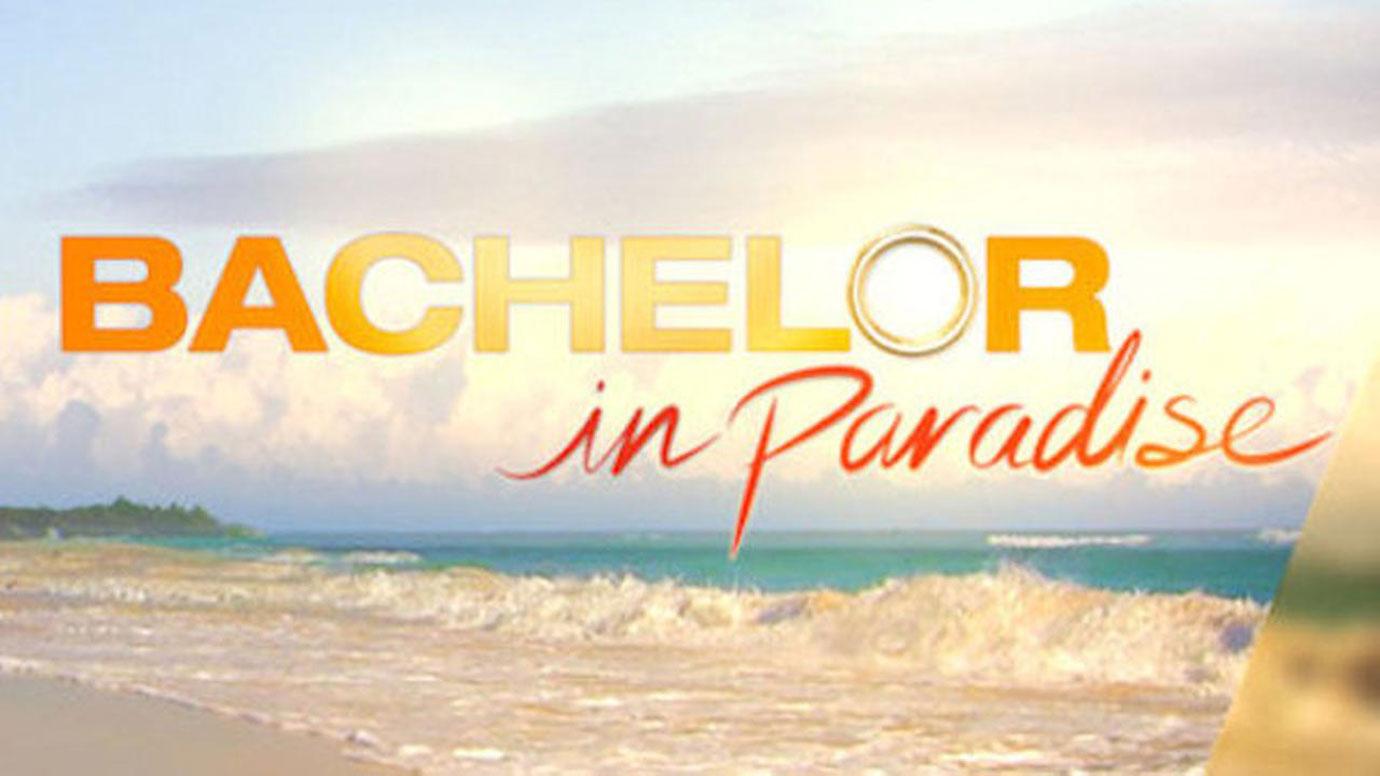 Bachelor in Paradise premieres Tuesday, August 8 at 8/7c on ABC.
We pay for juicy info! Do you have a story for RadarOnline.com? Email us at tips@radaronline.com, or call us at (866) ON-RADAR (667-2327) any time, day or night.