Exclusive
Does JoJo Know? 'Bachelorette' Front-Runner Robby Hayes Arrested For DUI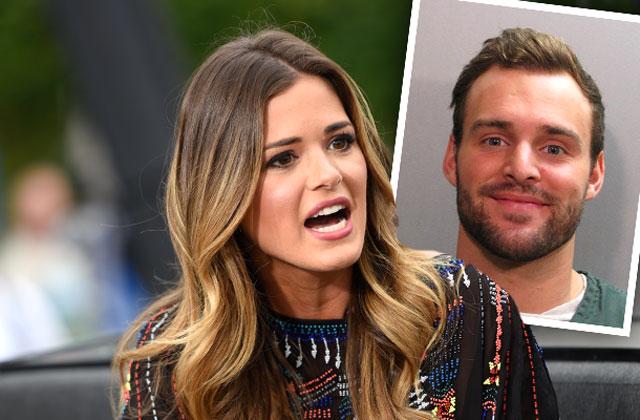 Robby Hayes' intentions have been questioned after he was suspected of dumping his girlfriend to be on The Bachelorette, but the rumor may be the least of JoJo Fletcher's worries! The frontrunner was arrested for a DUI in 2012.
The then-23-year-old was pulled over in Jacksonville, Florida when police noticed his vehicle crossed the double solid lines of the road.
"The defendant said he probably needs to get his eyes checked," the police report read when Hayes was pulled over. "I observed the defendant to have bloodshot and watery eyes. I smelled a moderate odor of an alcoholic beverage coming from the defendant as he spoke to me. The defendant's speech was slurred and talked with a thick tongue."
Article continues below advertisement
Hayes then explained how he couldn't perform the tests because of the weather.
READ THE SHOCKING POLICE REPORT!
"Based on my training and experience I believe the defendant was impaired," the officer wrote. "I spoke to an unidentified male passenger in the vehicle. The passenger said he was out with the defendant and the defendant had a couple of drinks tonight."
After refusing to take the tests, Hayes was arrested and charged with a DUI and careless driving. His car was released to ex-girlfriend of four years, Hope Higginbotham.
Article continues below advertisement
Hayes' stint on The Bachelorette has been a controversial one, as he revealed on a recent episode that he broke up with his girlfriend right before signing up for the show.
In a preview for next week's episode, Fletcher confronts the front-runner during a hometown visit.
Are you shocked by the DUI? Tell us in the comments!