'Bachelorette' Secret Scandal! JoJo's Ex Arrested For Stealing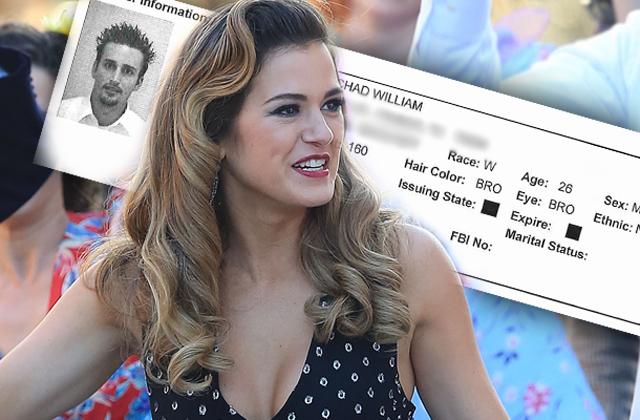 Prior to going on The Bachelor and The Bachelorette, Joelle "JoJo" Fletcher maintained a serious relationship with Dallas, Texas hairstylist Chad Rookstool, 38.
But RadarOnline.com has exclusively learned that long before Rookstool became a successful hairdresser, the 25-year-old Bachelorette star's ex was busted for theft.
According to the arrest report exclusively obtained by Radar, Rockstool was working at Nordstrom in Frisco, Texas when he admitted to stealing $100 from his employer on May 8, 2003.
Article continues below advertisement
The reporting party saw Rookstool "ring up a refund on a pair of sunglasses valued at $90.00" and that "no customer was present for the refund."
Rookstool allegedly returned to the register minutes later and removed cash from the drawer.
Upon getting escorted to the loss prevention office, "Rookstool removed (5) $20.00 bills from his front pocket and stated he had taken them from the cash register."
He added that he rang up a refund so that it would seem like the money went to a customer.
"Rookstool said he took the money because he did not have money to pay his bills," the report read. "Rookstool stated he had taken money about five times" including the May 8 incident.
After his confession, Rookstool was arrested for theft and transported to the Frisco jail for processing.
According to court records, Rookstool was sentenced to 24 hours of community service and to pay court costs of $261.00.
He was probation was extended by one year in 2004.